Laura Kelly invited me to participate in the Rainbow Blog Hop 2014 and of course I RSVP'd "yes"!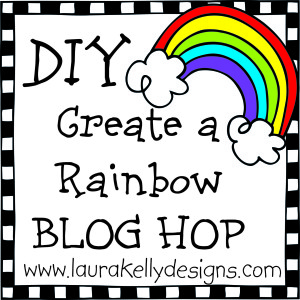 The color I got was blue and the material I received were random.  I sorted through them and chose these to work with.  I LOVE the Tulip Slick Fabric Paint and will be buying a full set of colors on my next crafty shopping spree!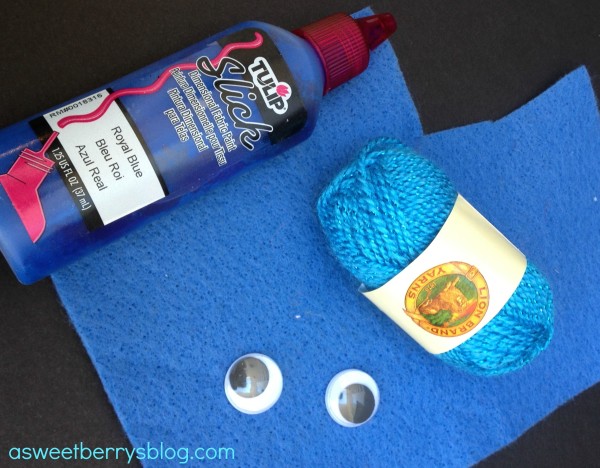 I made a large pompom ball with the yarn then added felt feet embellished with Tulip Slick Paint in Blue and glued on the google eyes with Aleene's Tacky Glue.

Cute, don't you think?!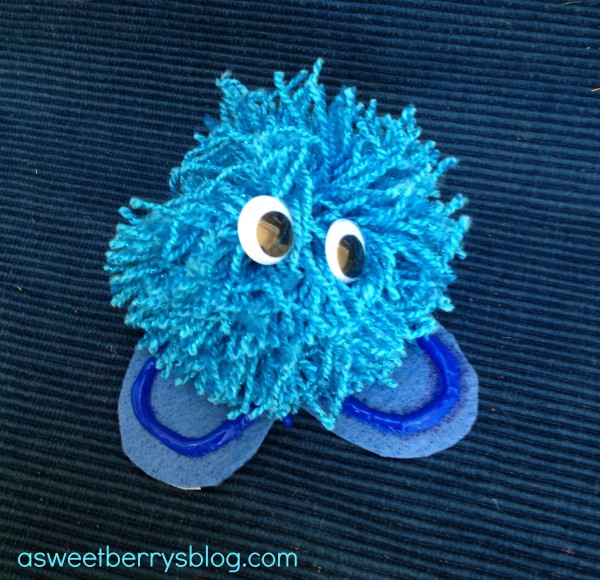 There are lots of bright fun projects in this blog hop that create the colors to make a DIY rainbow of creativity.  Check them out!
And if you want to enter to win a prize, go for it. a Rafflecopter giveaway
Until I blog again (which might not be until May when I FINALLY graduate from college),
Katie