Self-Inking stamps are so easy to use and Laura Kelly's collection with Expressionery.com are super cute!   Expressionery.com has tons of different self-inking stamps to choose from!  I love my "Created with Love From" personalized stamp!  I use it on anything that I create that I am giving as a gift!   Here, I used it on a label for these awesome Scrappy Keychains that I made to go with my business cards for people that I meet at SNAP!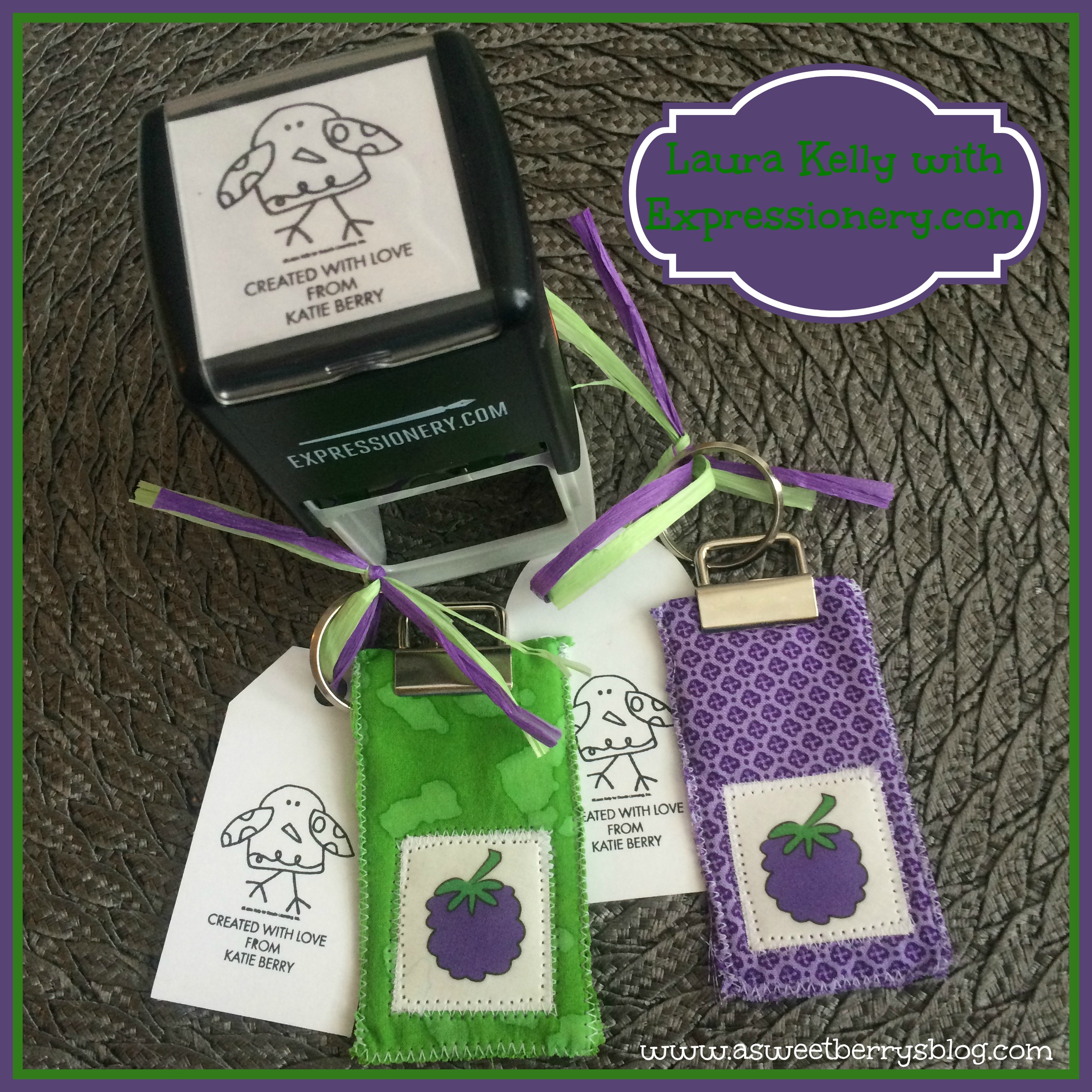 Click the photo below for Fifteen other fun ways to use Laura Kelly Stamps from Expressionery.com!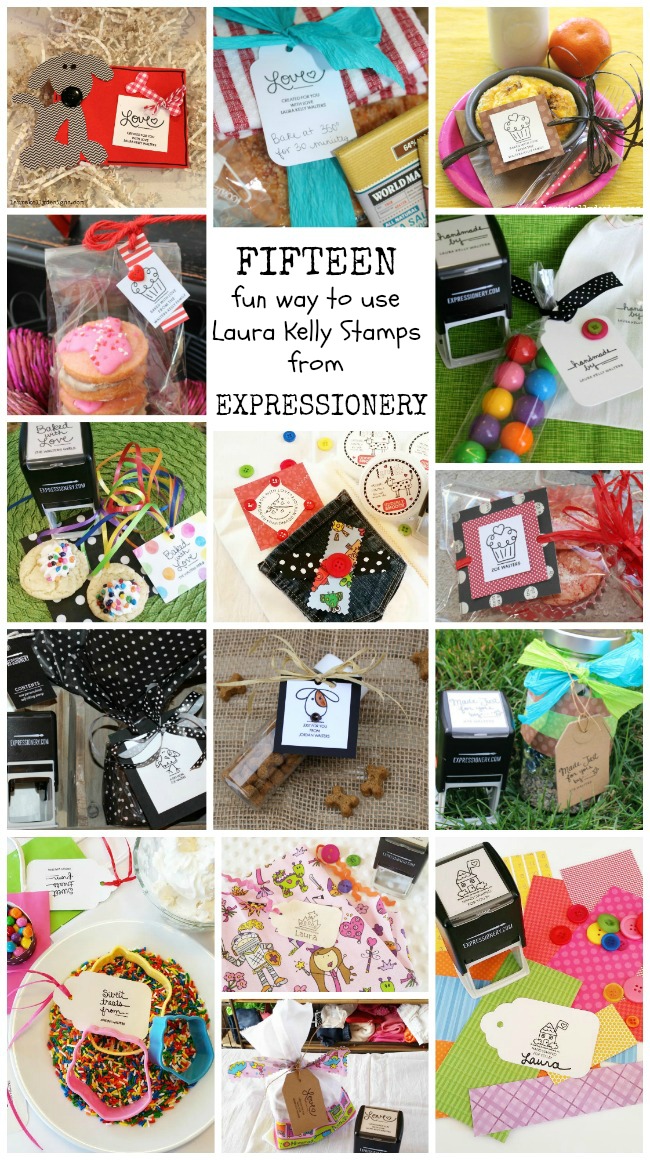 Right now, Expressionery.com is offering 30% off Sitewide with the code:  HAPPYSALE.  They are also offering free standard shipping on orders over $50!
Until next time…..