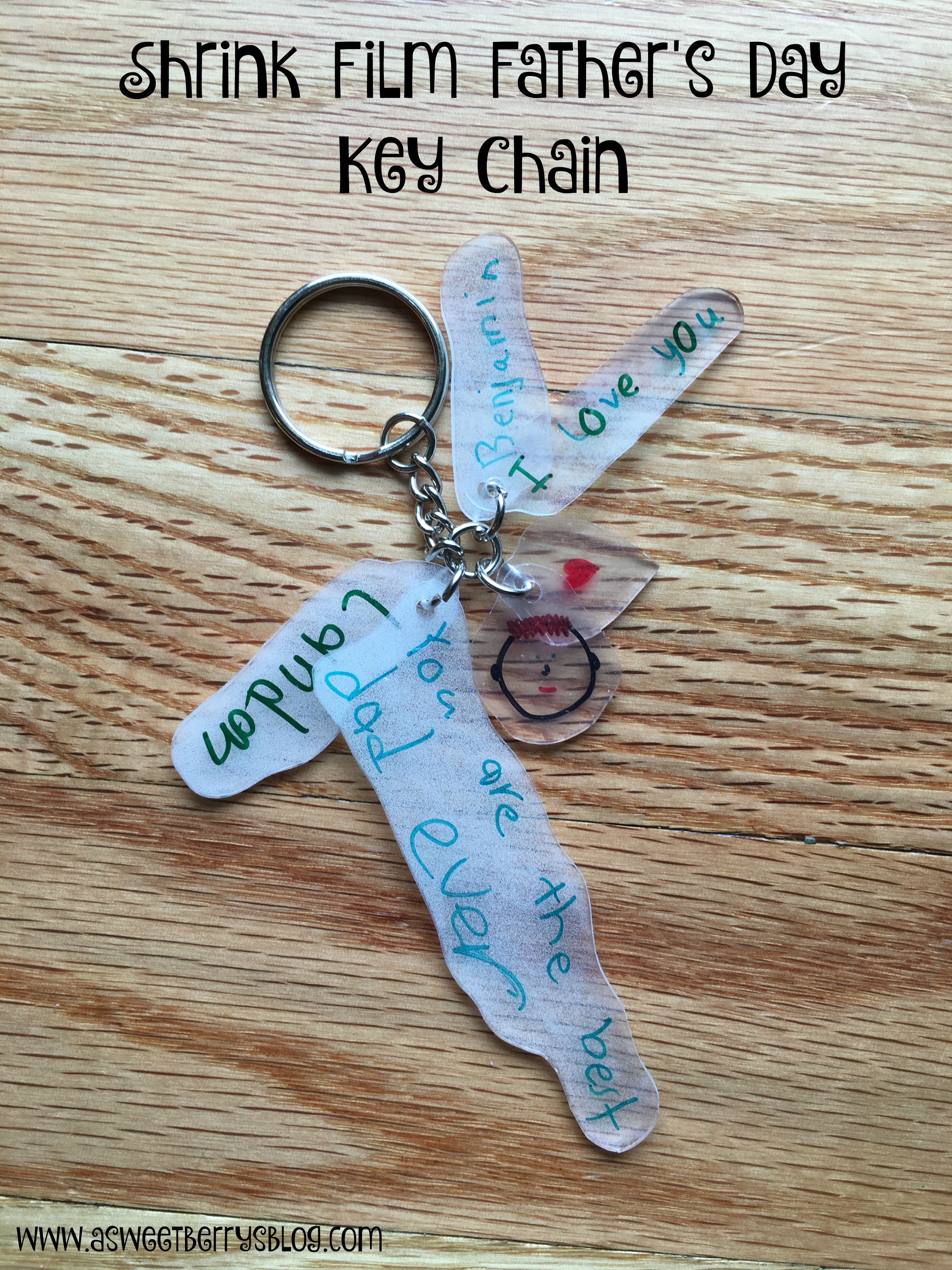 Now that Mother's Day is behind us, Father's Day is right around the corner! Check out this easy and adorable key chain for dad to carry with him every day! Using Shrink Film that I purchased at ACMoore, I let my boys write their names and a little saying and draw little pictures just for dad!



Once they were finished, I cut them out, leaving just a little extra film in one spot so that I could punch a hole to attach it to the key chain. I just used a regular hole punch to punch the hole.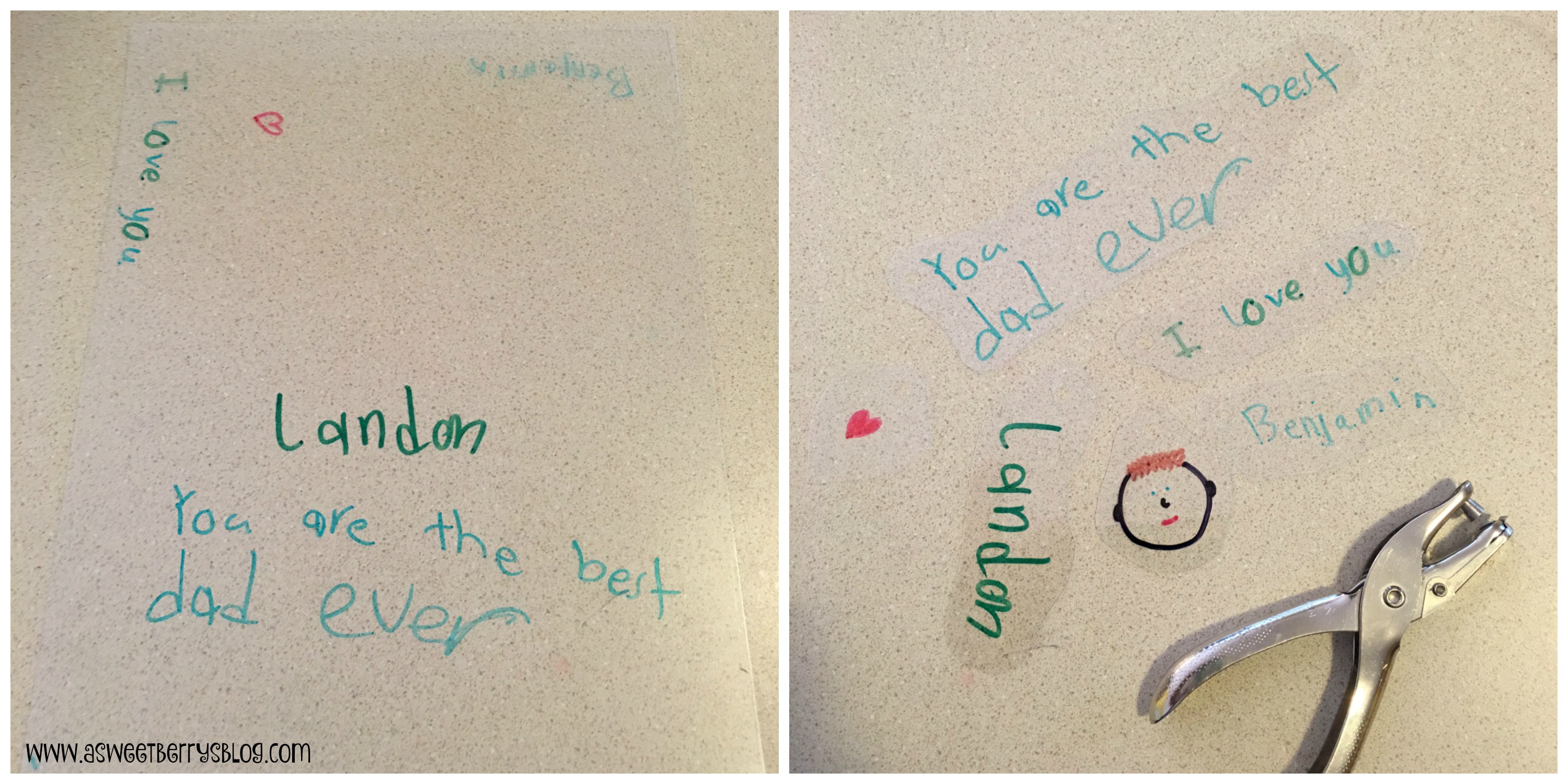 You definitely want to make sure that you punch your holes before you put it in the oven for shrinking! Take a look at the before and after photos. It just amazes me how much they shrink!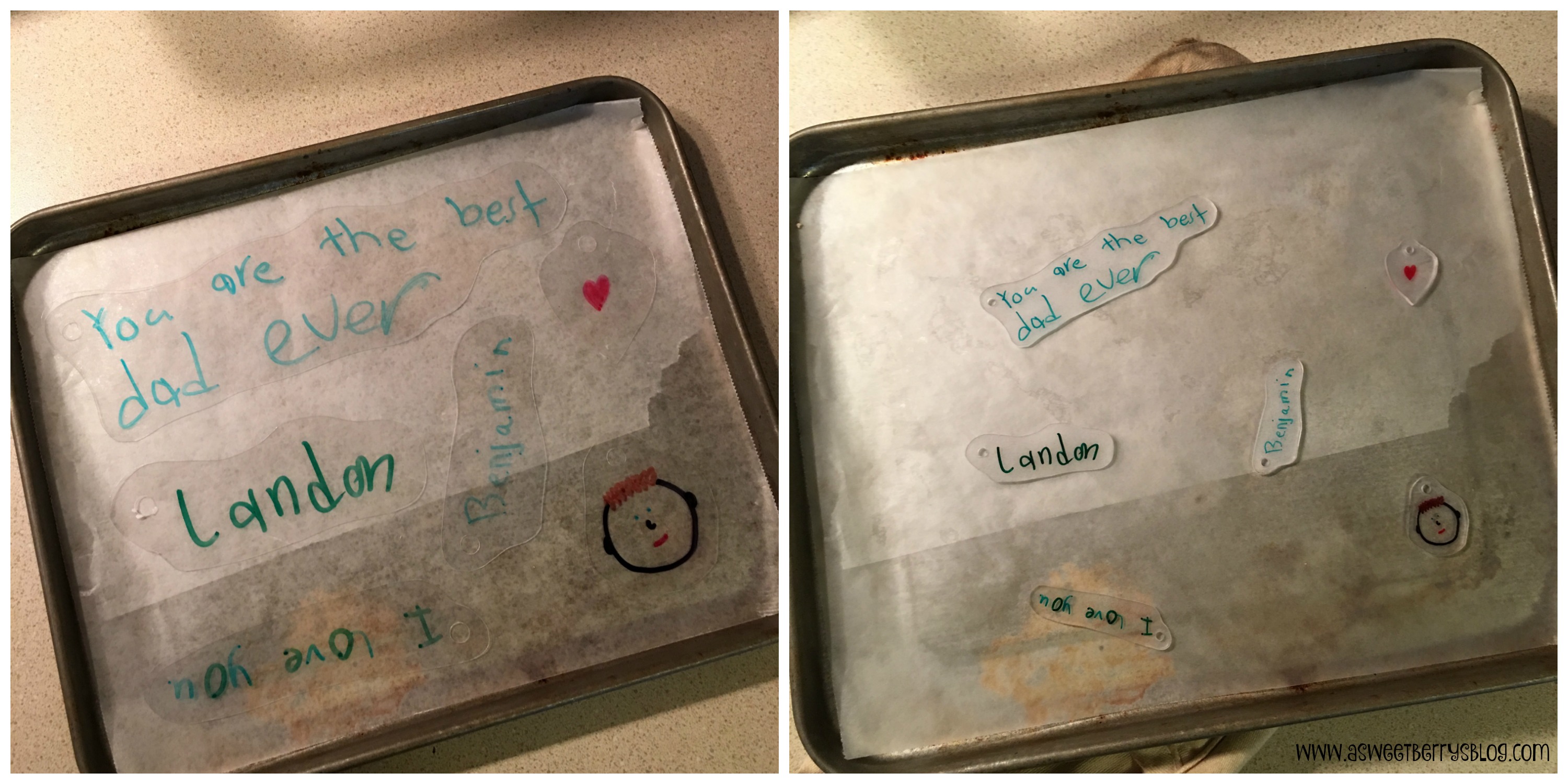 Once they were cooled, I used jump rings, round nose pliers and a key chain to put my Father's Day key chain together!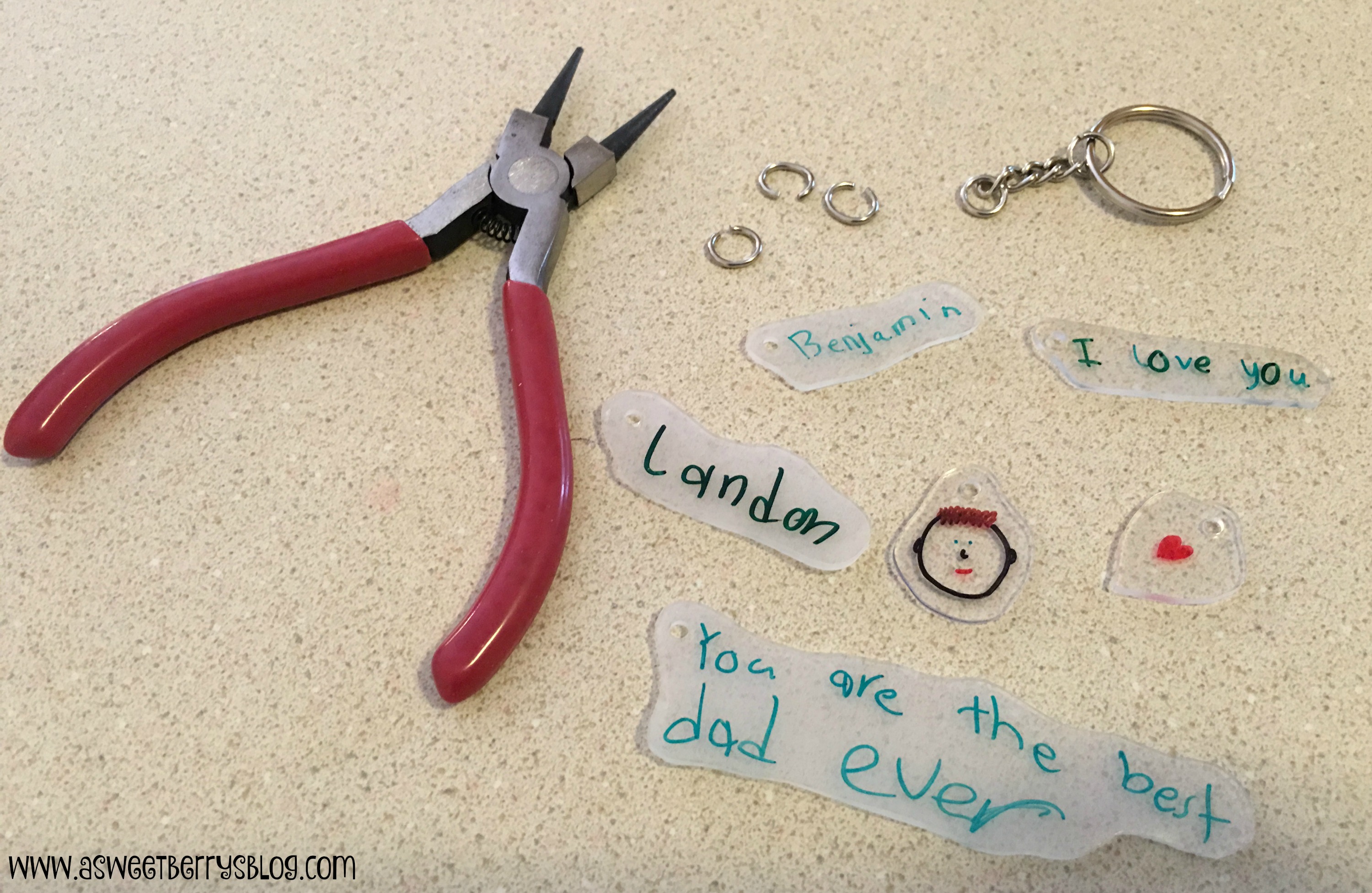 I love how this key chain turned out and can't wait to give it to my amazing husband!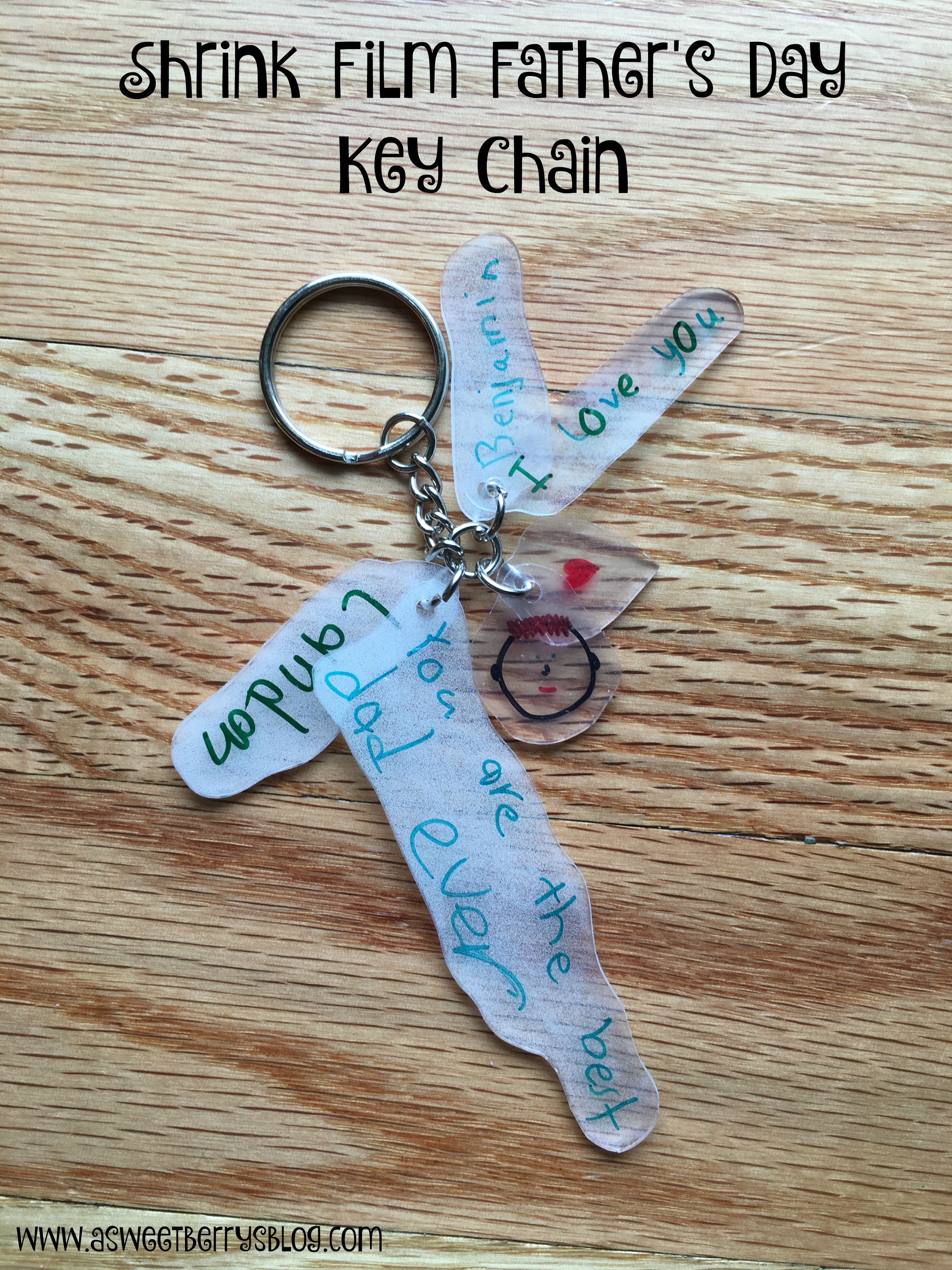 Hope you like this Shrink Film Father's Day Key Chain!
Be sure to check out other 15 minute Craft Lightning Father's Day Crafts by clicking the photo below!!!

Until next time……