It's time for Craft Lightning again and I had the chance to join in the fun! For the Halloween 2016 Craft Lightning, I made this quick Accordion Circle Pumpkin Banner! I love making Accordion circles! They are so fun, easy and are perfect for decorating!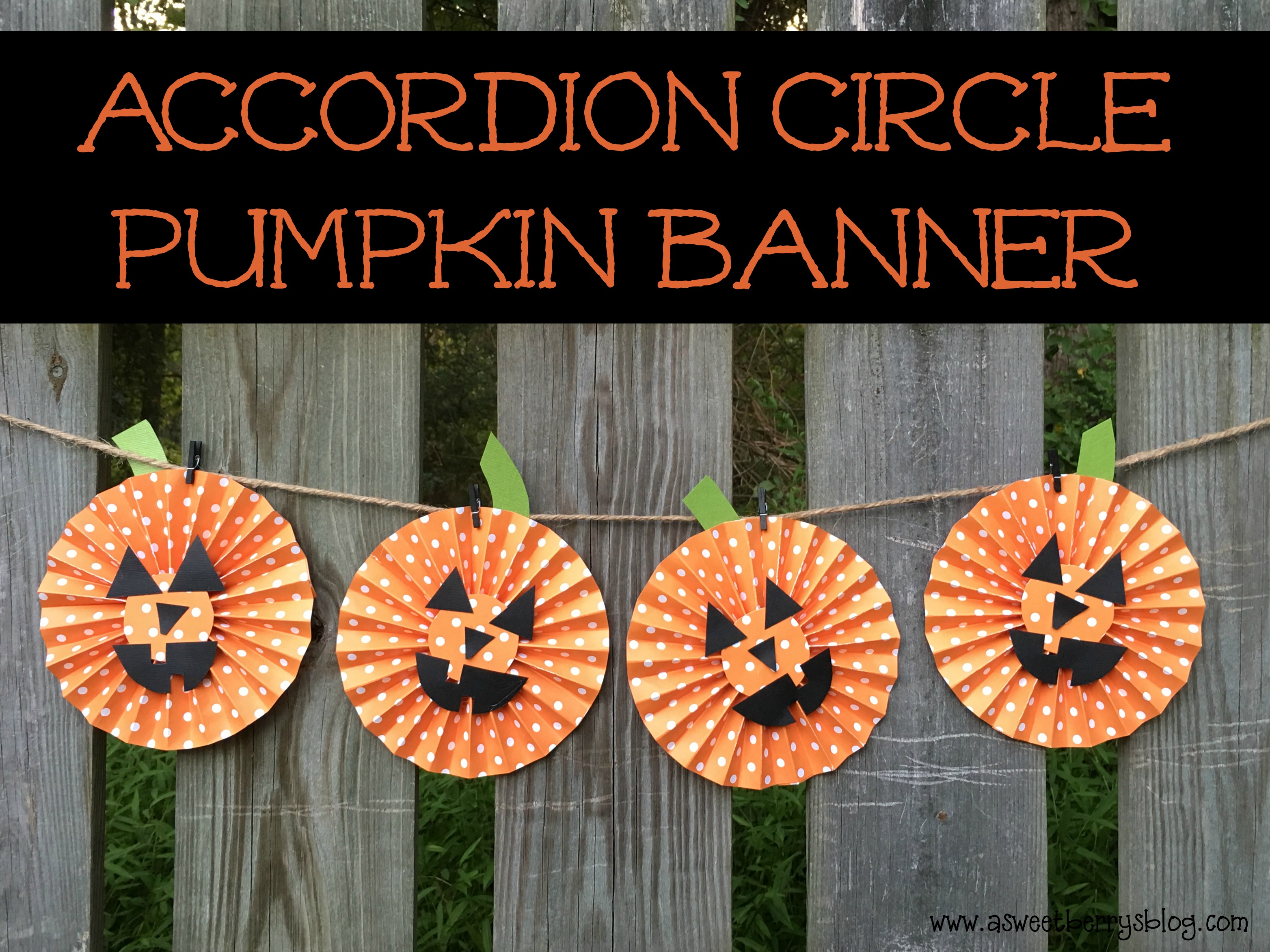 Using scrapbook paper that I got at A.C.Moore, I cut my paper down to 3 inch strips. Then, using my paper scoring kit, I scored both sides, alternating every half inch. After the scoring was done, I created the accordion fold.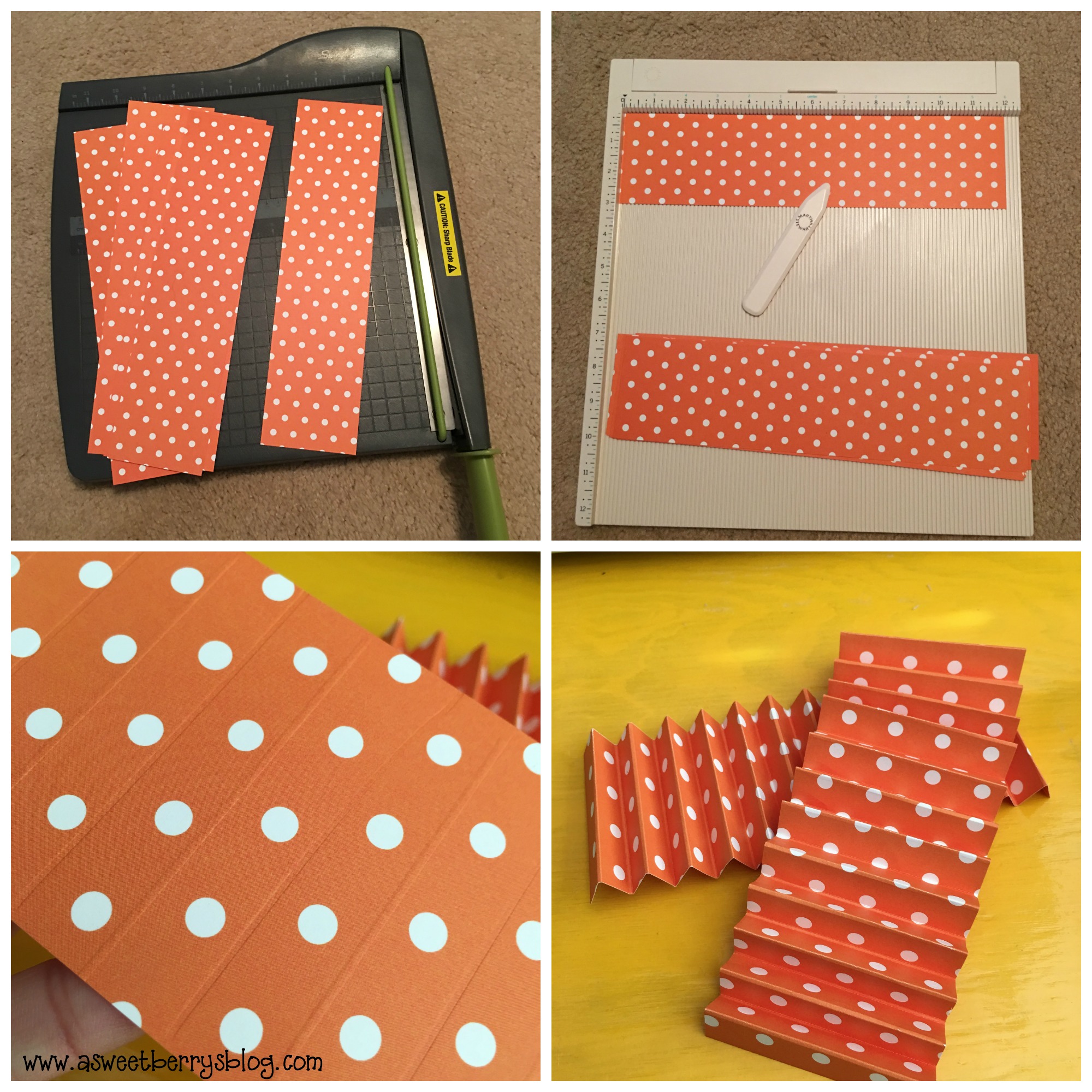 Because you need a way to hold the accordion fold down and together, I cut circles from the same paper. I also cut my pumpkin face pieces from black paper. To put together the accordion circle, I first glued the ends of paper together, creating a circle. A hot glue gun works best for this. Once the ends were glued together, I laid it on its side and pressed down, causing the middle opening to close and the paper to lay flat. Using my hot glue gun, I glued a circle in the center of the front and the back of my accordion circle. Then I glued the eyes, nose and mouth to each accordion circle!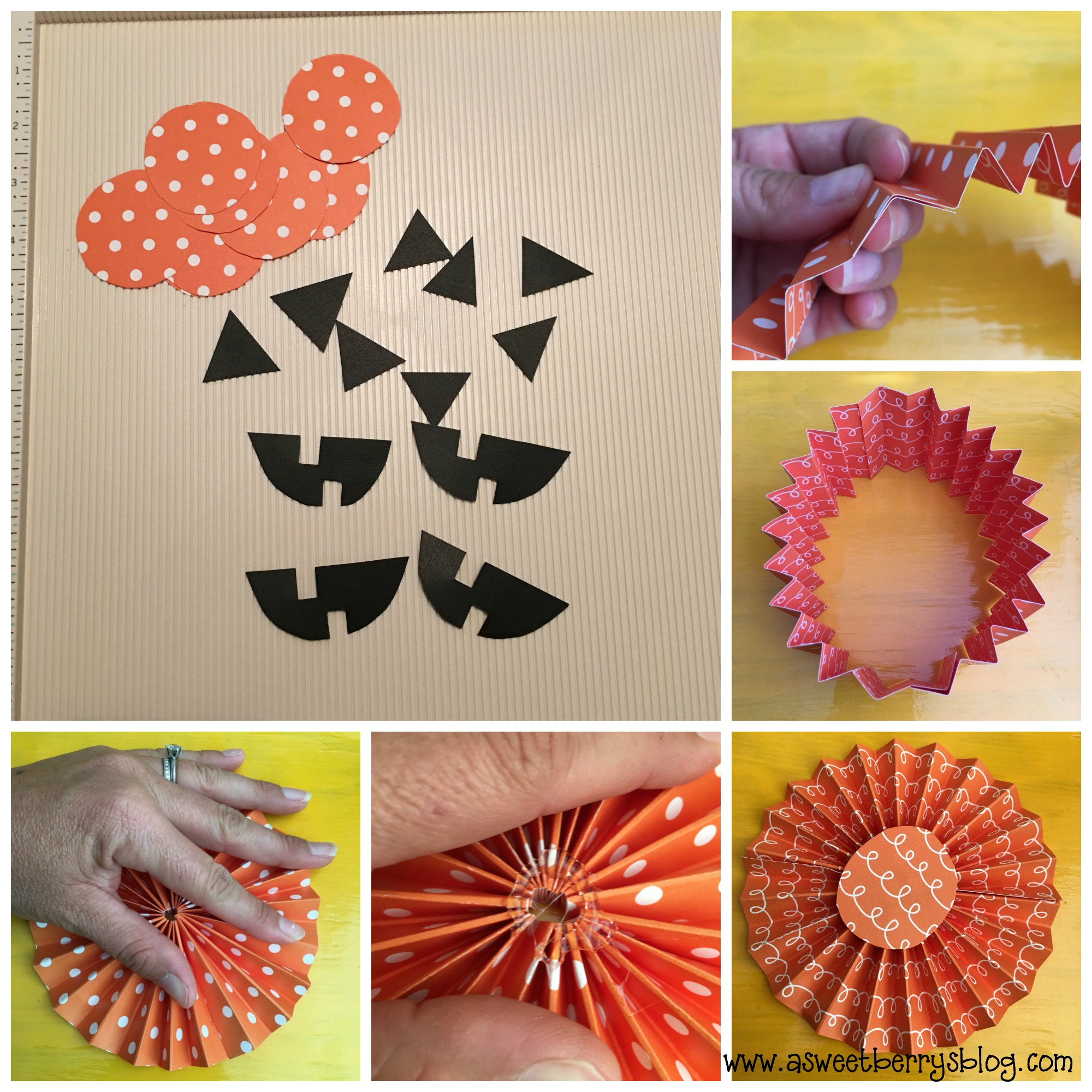 Once all of my pumpkins were created, I added a piece of green paper for the stem and clipped it to a piece of burlap string using little black clothespins! It's perfect for my mantel. You could create different faces for each one or you could make more accordion circles and add letters. You could make them bigger or smaller, depending on what you want to do with them!
I hope you like my Accordion Circle Pumpkin Banner!
Be sure to click the button below to check out other Halloween Craft Lightning projects!