Disclosure: This blog post contains affiliate links.
Halloween in near and it's also Craft Lightning time! This Craft Lightning features Cricut! So, I made a Happy Halloween Banner with pumpkins and letters cut with my Cricut Explore. It was quick, easy and fun. Even the kids could get in on helping making this adorable Happy Halloween Banner! And this banner is perfect for a kids party!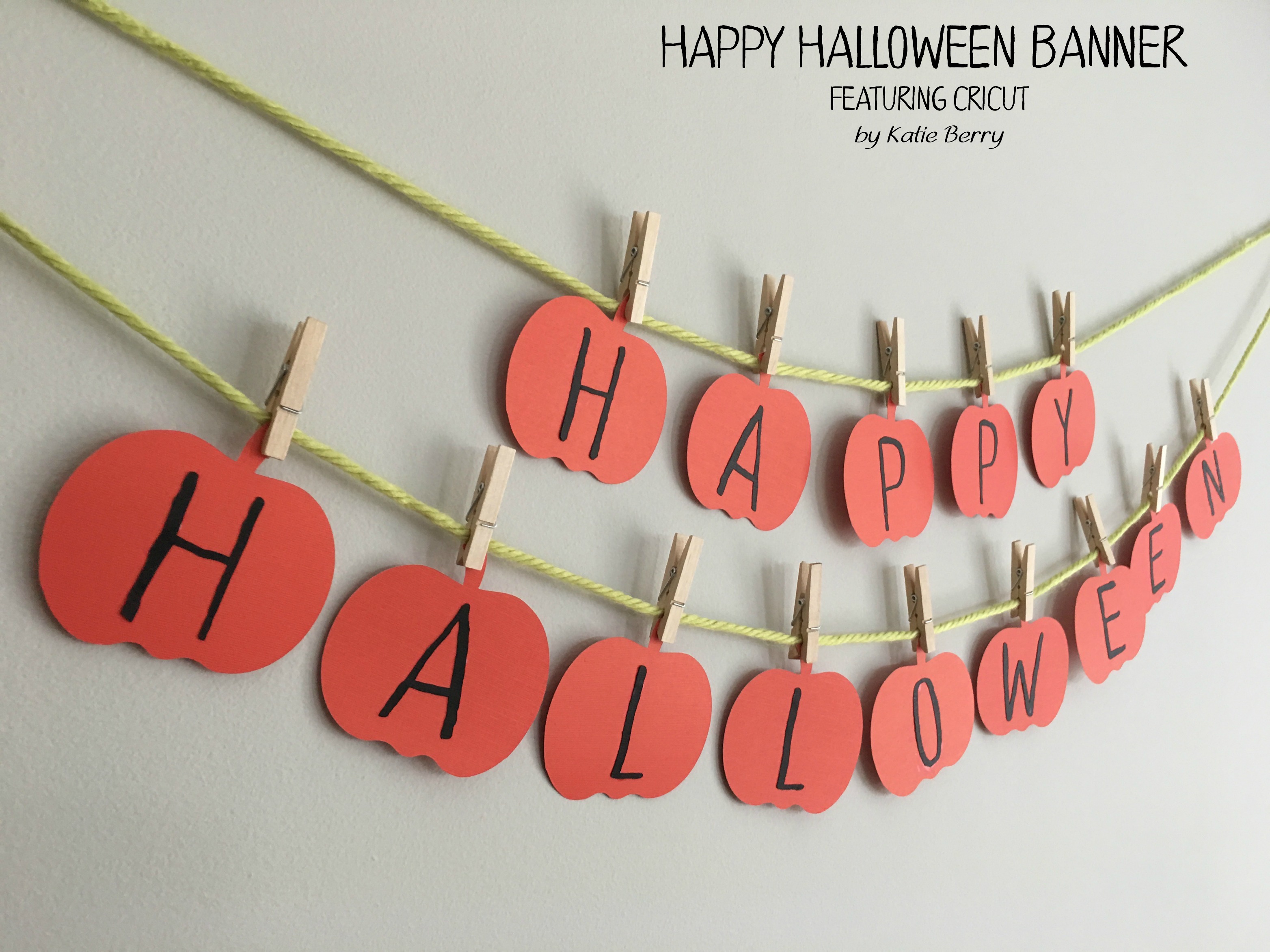 Materials needed:
Cricut Explore, Air or Maker
Cricut Cutting Mat
Cricut Tools for removing yardstick from mats
Computer with Cricut Design Space installed
Cardstock (orange and black)
Yarn
Small Clothespins
Glue
How I made it:
I chose a pumpkin from the Images category. This pumpkin was free with Cricut Access. I also chose a font for my letters. This particular font is from my font book via my computer. I picked one that looked a little spooky. I laid everything out in Design Space and then cut it all out, the pumpkins first and then the letters. I hid the letters while I cut out the pumpkins. And then I hid the pumpkins while I cut the letters. I cut out two sheets of pumpkins.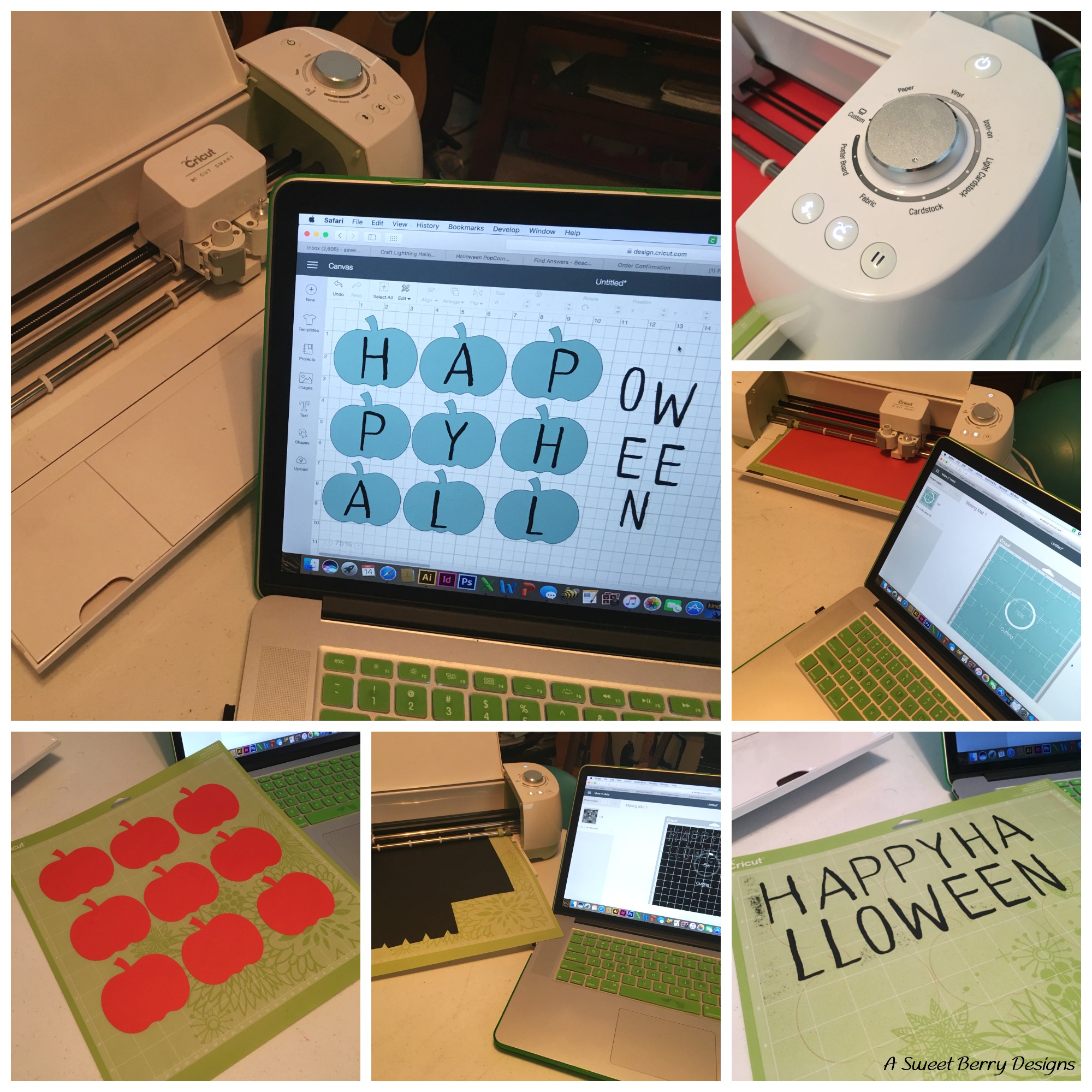 2. Once everything was cut out, I glued the letters to the pumpkins using Aleene's Fast Grab Tacky Glue.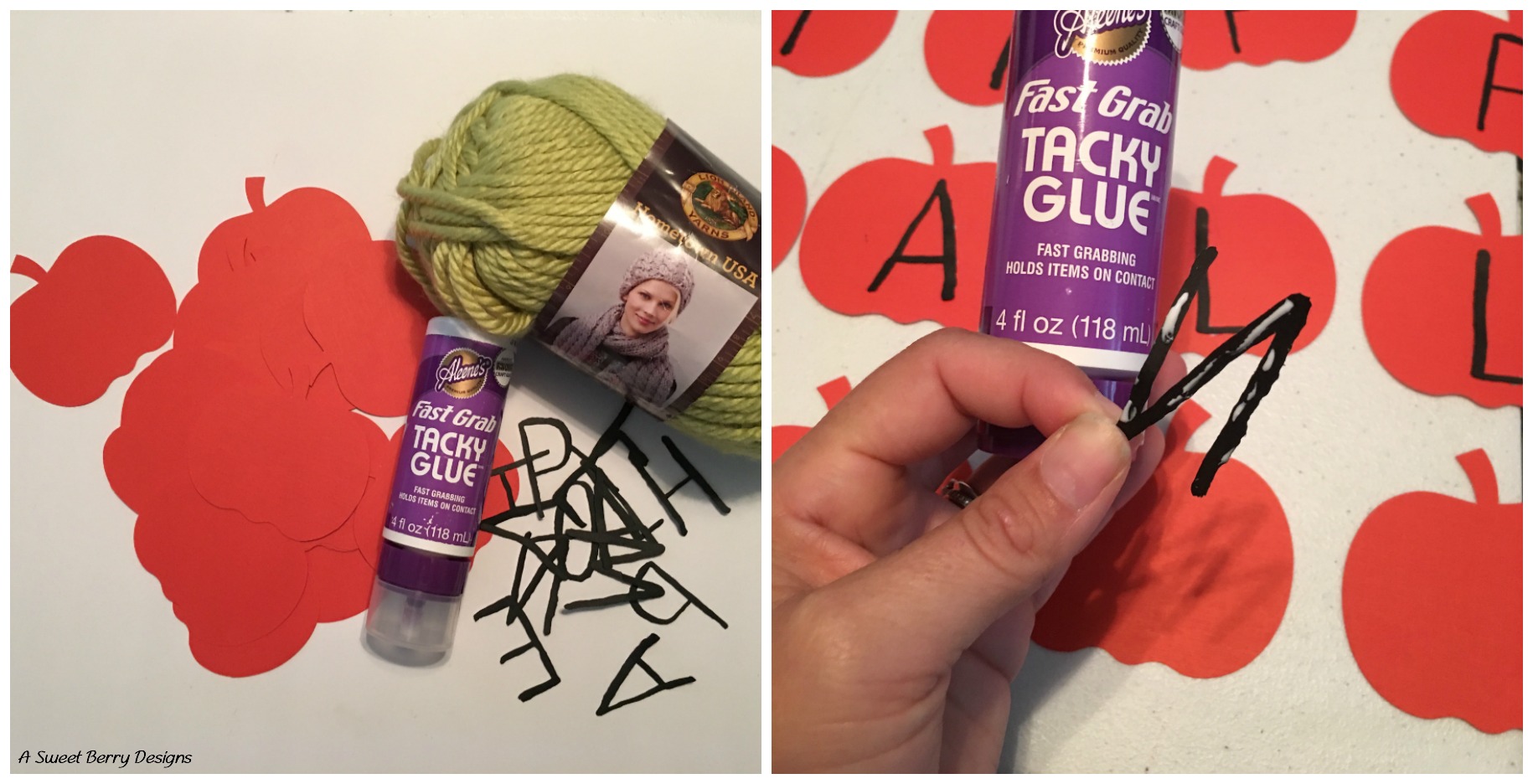 3. I let the glue dry and then it was time to hang it up using the yarn and the small clothespins.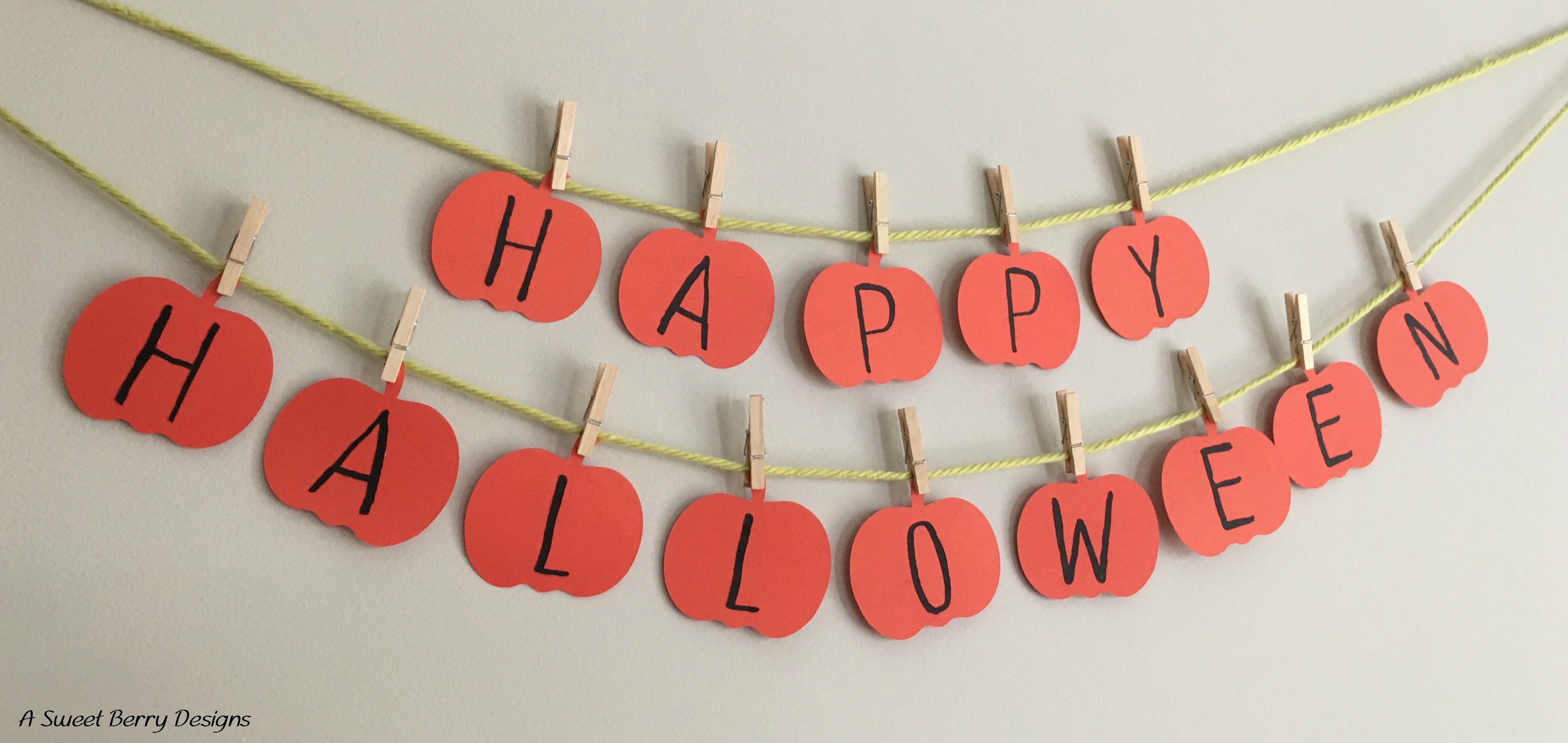 I love a good banner, so I keep Command Hooks in my dinning area where we have gatherings and such. It's super easy to throw up a cute banner for whatever the occasion is. This Happy Halloween Banner is perfect for a Halloween Party for the kids. I hope you like it!
Side note: The pumpkins can be decorated. That may take a little longer than the fifteen minutes allowed for Craft Lightning! 🙂
Click the button below to check out other quick Craft Lightning Cricut Halloween ideas!
Also, be sure to enter to win a new Cricut Maker!
Until next time…….