It's Candy Corn Time!!!!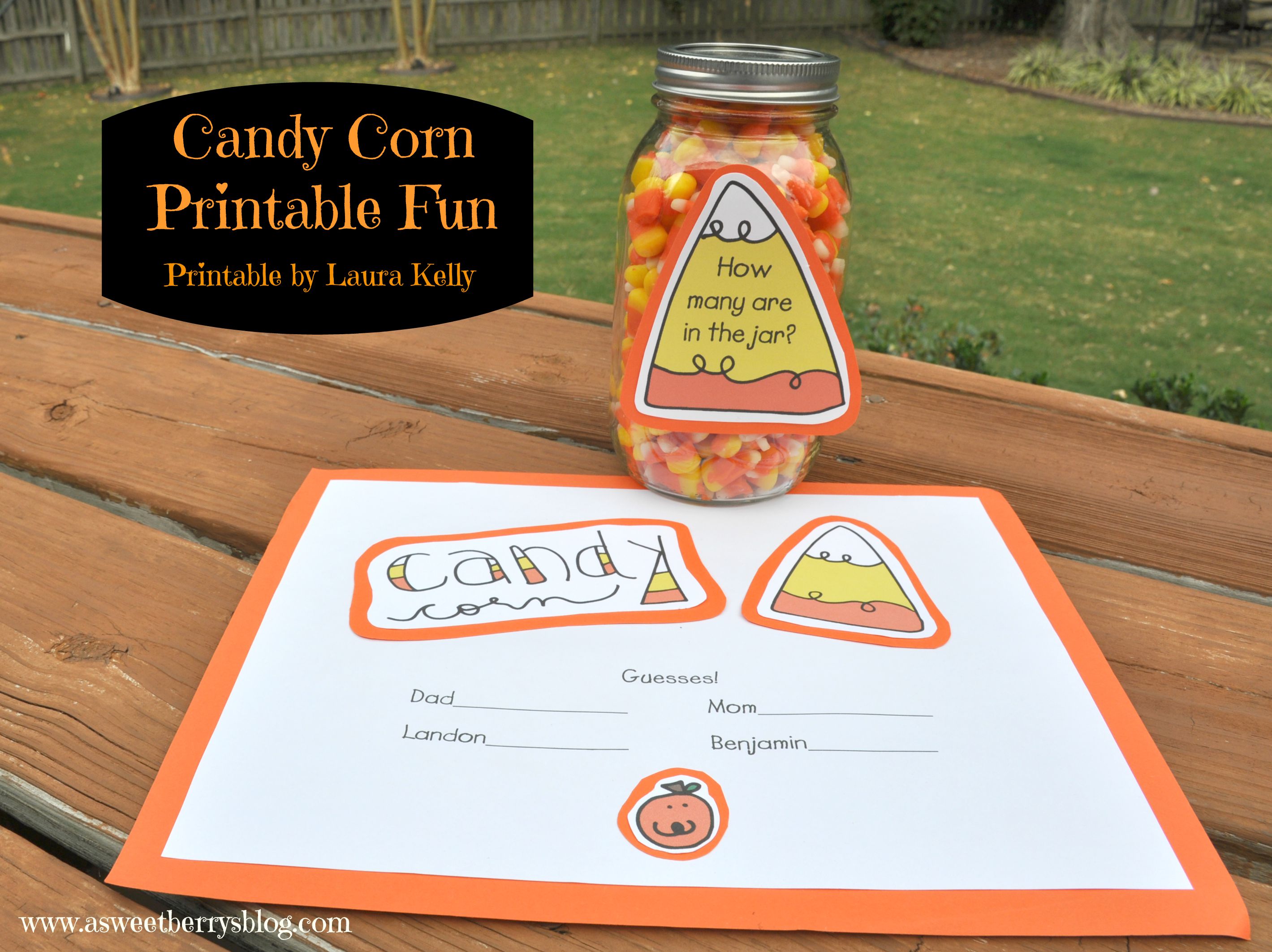 It's that time of year again!   It's now Fall and the weather is changing.   And if you go to your local stores, Halloween displays are out!   With the Halloween displays, comes the Candy Corn!  Yum!
My friend Laura Kelly created a cute little Candy Corn Printable.  You can download it for free!  And if you make something with it, she'd love to see it!
I love to color by hand, but I also love using the Live Paint Bucket in Adobe Illustrator to color!  That's what I did here with Laura's printable!   I also added a few words on one of the pieces of Candy Corn that I planned to cut out and use for my Candy Corn guessing game!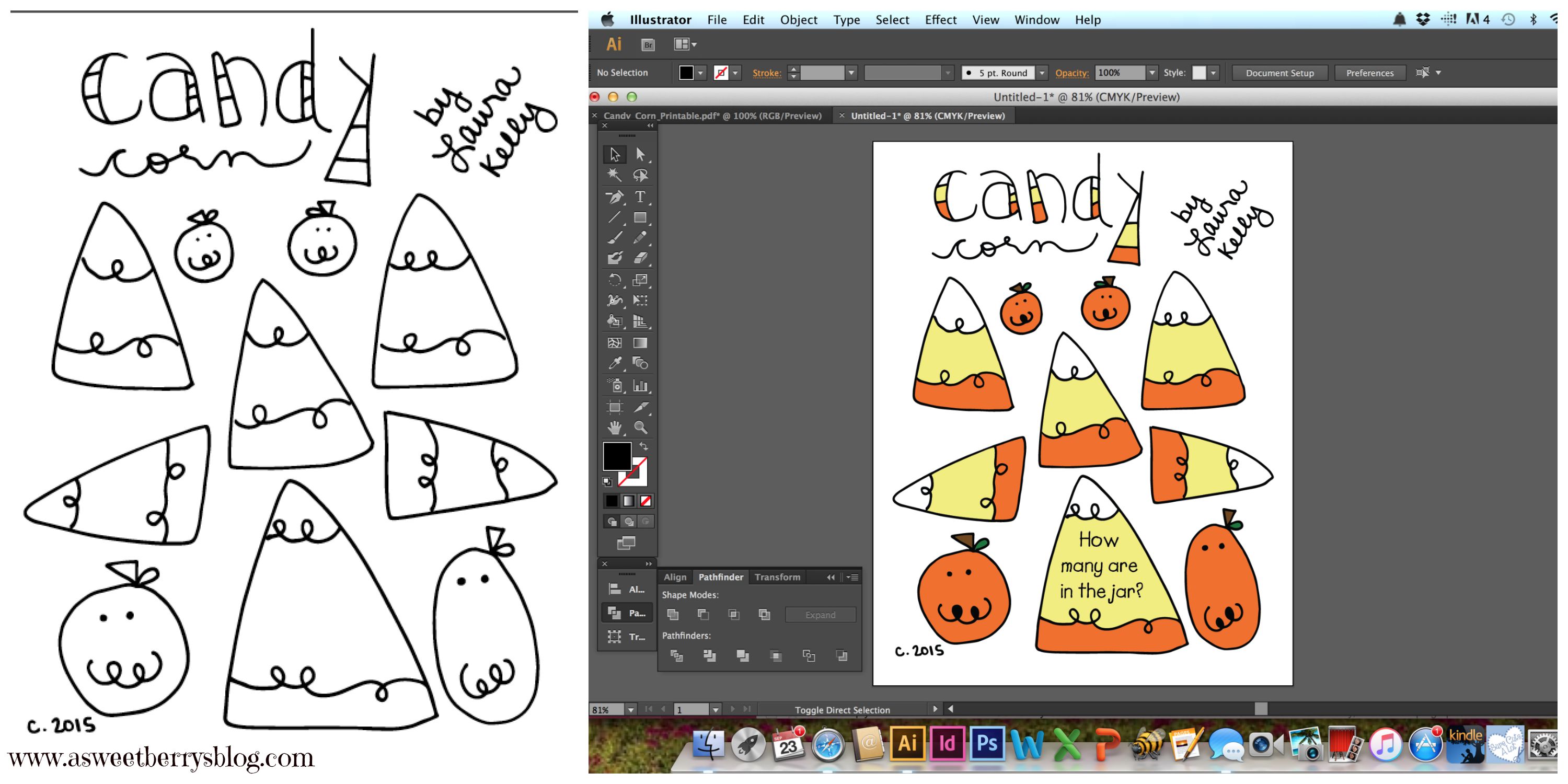 Once the sheet was all colored, I created a "Guesses!" sheet, leaving room at the top to add some of the colored pieces from the sheet.   I printed out my colored Candy Corn Printable, cut some pieces out and glued them to my "Guesses!" sheet!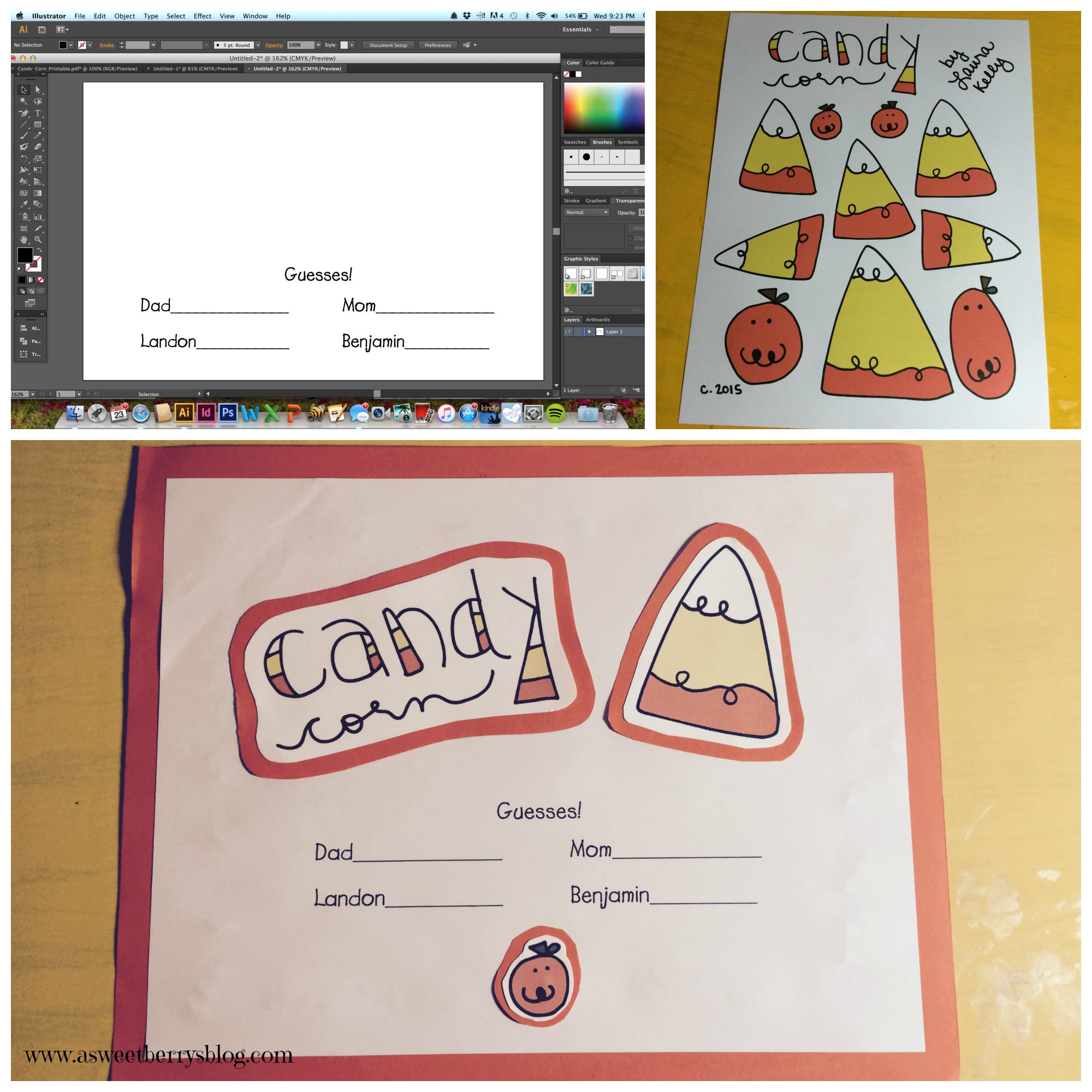 Now it's time for everyone to make their guesses as to how many pieces of Candy Corn are in my mason jar!   I can't wait to find out who gets the closest!  I did not count them yet, as I wanted to make a guess too!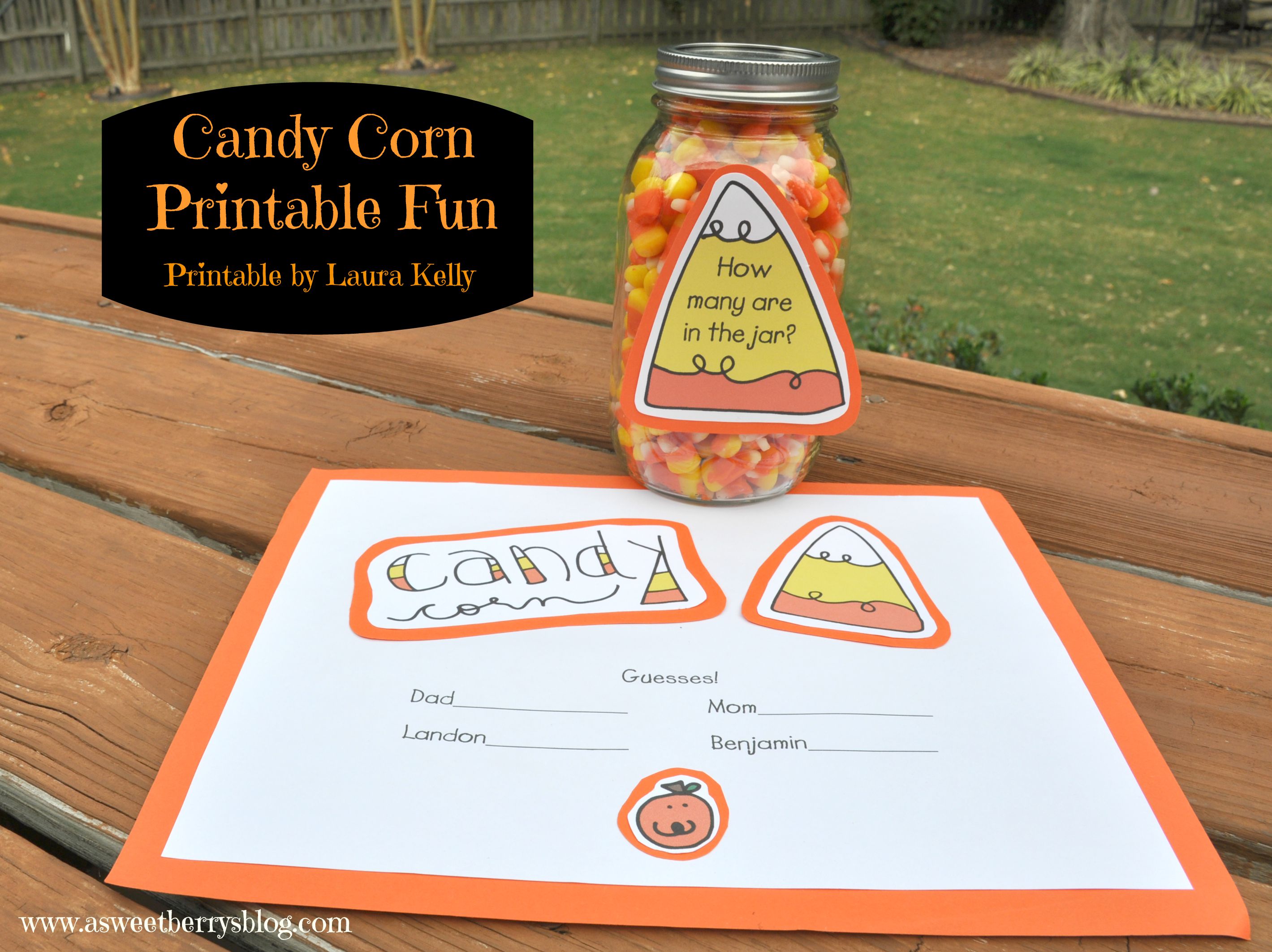 Hope you like my quick and fun idea of using Laura's cute Candy Corn Printable!!!
Until next time………
Click here to check out other Candy Corn Printable Projects!
Also, enter to win!!
a Rafflecopter giveaway