So, I love the $1/$3 section at my local Target.   Every time I go into Target, I have to take a peek at what is there.  I don't usually buy anything, but on occasion I can find something that I can use!
The wreath pictured below is one that I made a few years ago, using a styrofoam wreath, black tulle, some ribbons and a styrofoam "BOO" that I found in the $1 section at Target.  In the past few years of using this wreath, the styrofoam "BOO" has started to wear away.  So……..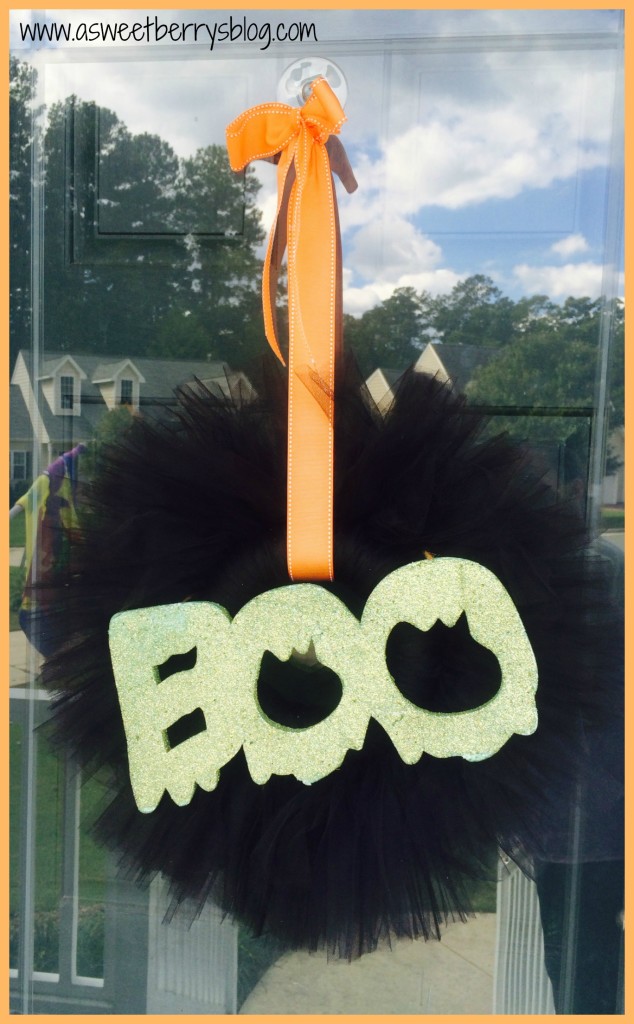 I just happened to walk through the $1/$3 section at Target the other day and saw some things I could use to spruce up my Halloween Wreath!   I found a wooden "BEWARE" and a witches broom.  Wondering how I was going to attached these new items to my wreath, I knew I had the materials to do that at home.

Wooden "Beware", witches broom, garden wire, wire cutters, small screws and a screwdriver
Using my screwdriver, I screwed my two small screws into the back of the "BEWARE".   I then cut my wire to size so that I could attached it to the word and then to the wreath.  I twisted the wire around the screws and then attached it to my wreath.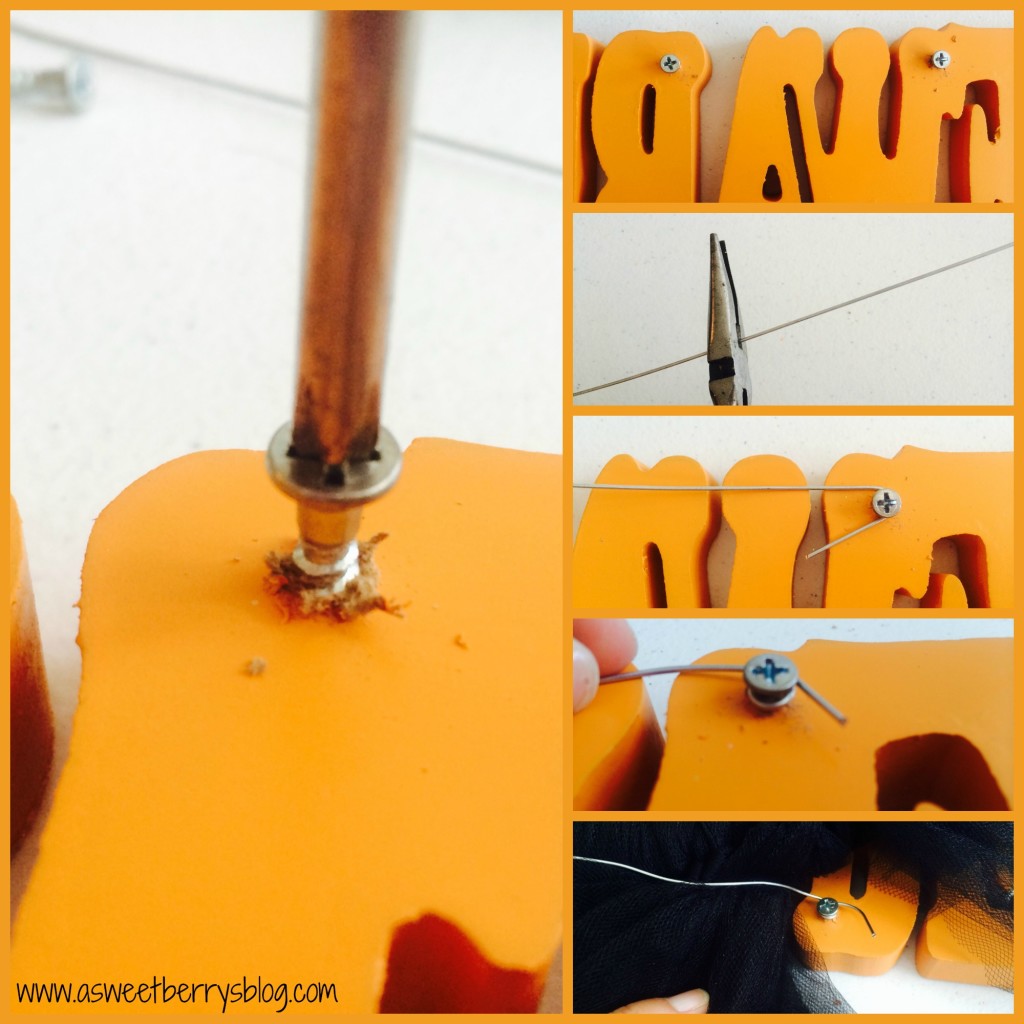 Using a piece of the gardening wire, I twisted it around the broom and then stuck the ends of the wire into the foam of the wreath.
Then, I hung it up and how the rest of the Halloween decorating begins!!!   Isn't it cute?!?!?!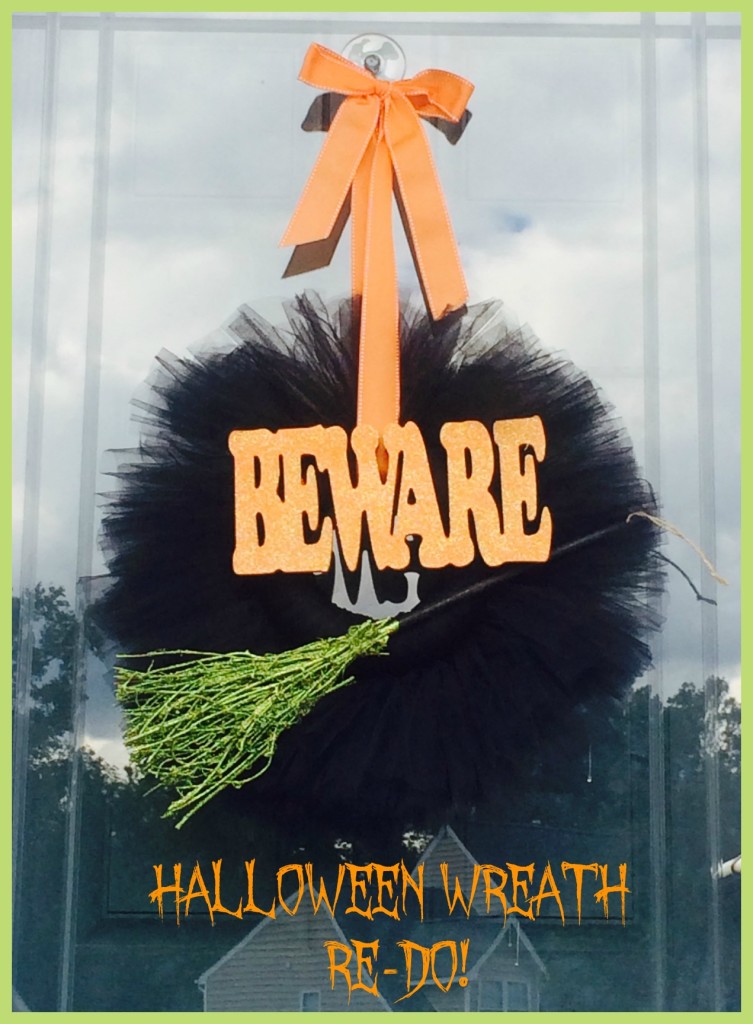 Hope you like my Halloween Wreath Re-do, using items for the Target $1/$3 section!!!
Until next time…………