Halloween is just around the corner.
What's more fun than getting in the spirit than a Halloween Blog Hop?!?!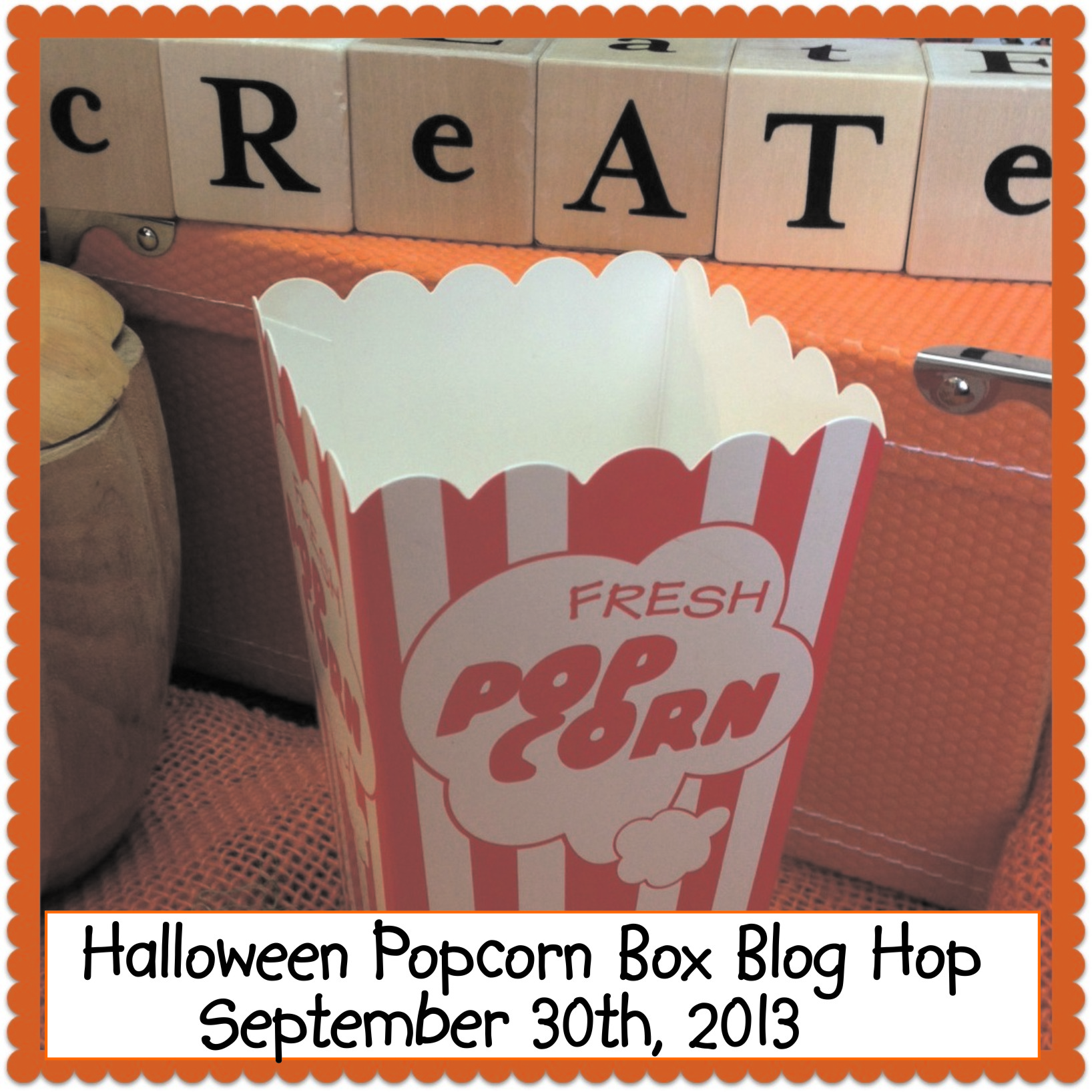 Halloween is one of my favorite holidays, so when Laura Kelly asked me to join this blog hop, I quickly agreed!
My package arrived and inside was a Popcorn Box and some other craft materials!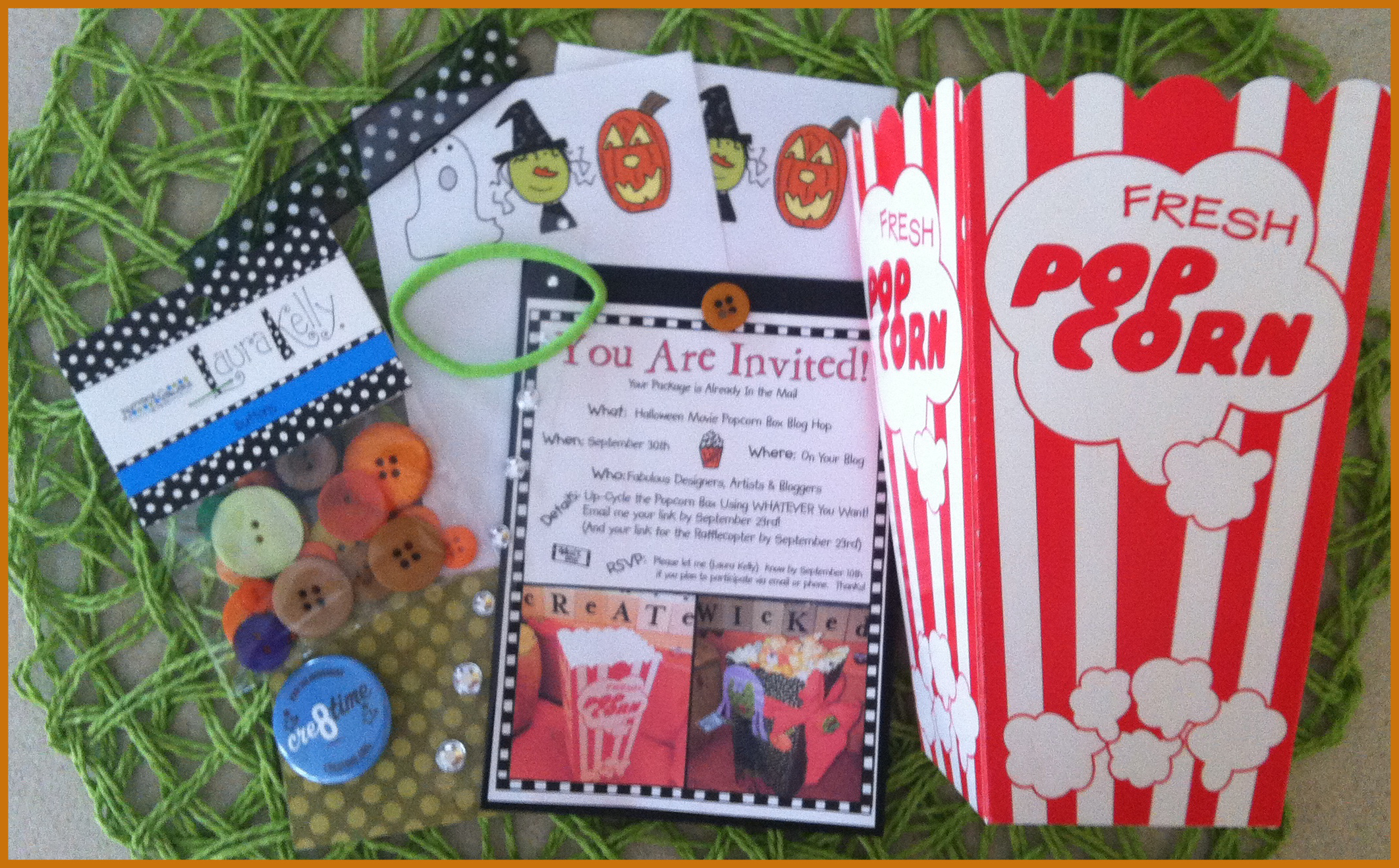 The object of this blog hop is to decorate the popcorn box however we want to with any medium that we want!
So, check back on September 30th to see what I came up with!   And feel free to hop along to the other participants pages!  🙂
And oh yeah, once the Blog Hop starts, enter the giveaway, with the chance to win a $100 Disney gift card!
Happy Fall Everyone!