A year ago, my friend Laura Kelly started this Halloween Popcorn Box Blog Hop and then decided to do it again this year. I was so excited to get my box of goodies to do this project! It's so much fun and exciting to see what everyone comes up with! This year, I decided to make a Cat!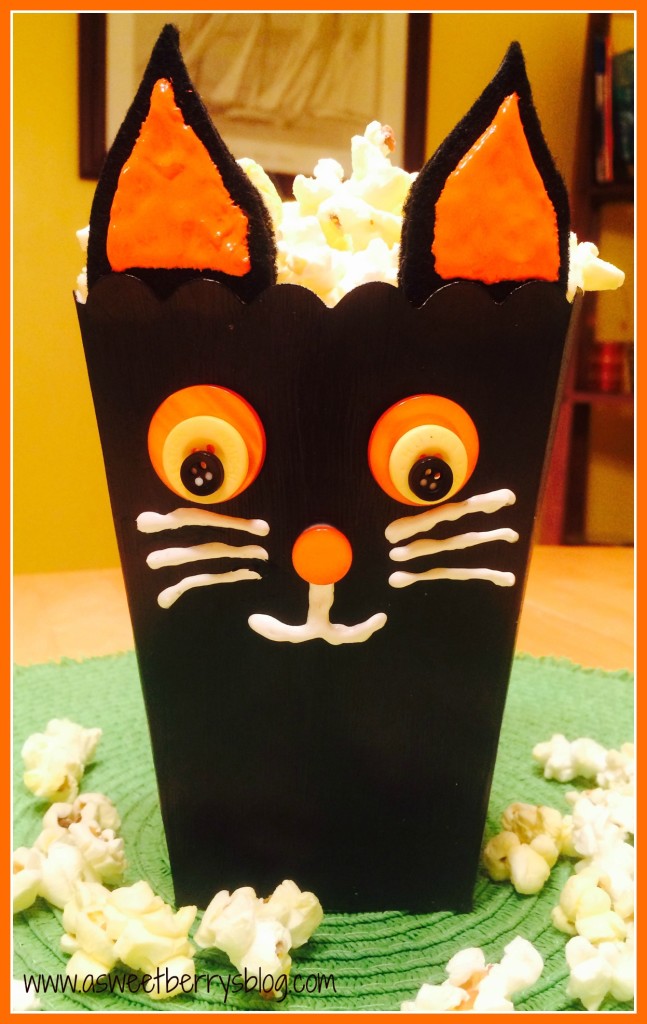 Items I used:
Popcorn Box
Black Felt from Kunin
Phoomph for Fabric from Coats & Clark
Tulip Soft Black Fabric Paint
Scribbles 3D Fabric Paint
Laura Kelly Buttons from Buttons Galore & More
Floral Wire
Paint Brush
Aleene's Turbo Tacky Glue
First, I painted my box using the Tulip Soft Black Fabric Paint. Yes, I know it's fabric paint, but it still worked great on my box! I let it dry and then painted on another coat.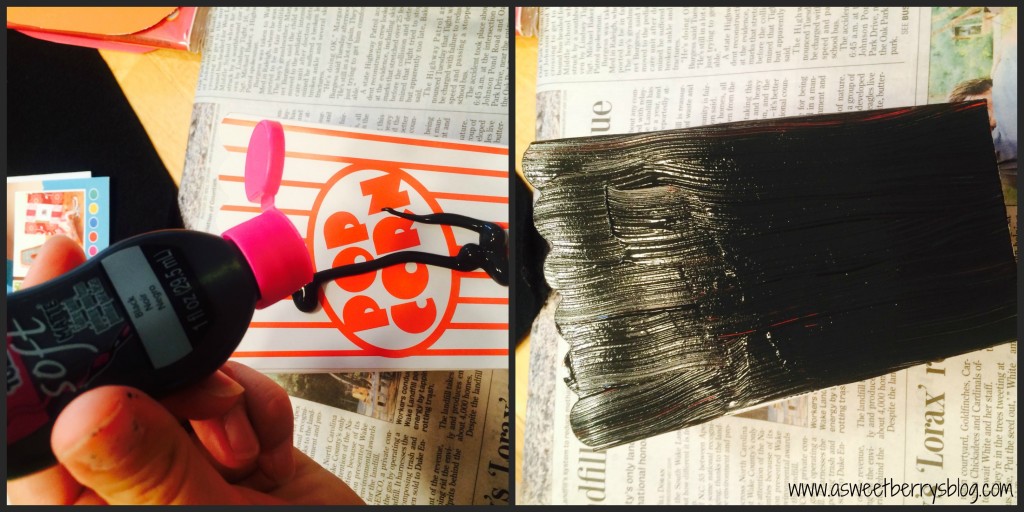 Next, I made my cats tail. I thought about this for a little while! I took a piece of floral wire and folded it in half and manipulated it to look a little like how a real cats tail would look. I placed black Phoomph onto some felt, placed the wire onto the Phoomph and then folded my felt in half. Then, I cut around the wire making the felt the same shape as the wire. Then i manipulated the wire with the felt again to make the tail curved.


Next was my cats ears. Again, I used black felt and Phoomph. I placed the Phoomph onto a black piece of felt. When I folded the felt over, I made sure that it didn't completely cover the Phoomph because I knew that I wanted to use the exposed part of the Phoomph to attach the ears to the popcorn box. I used the orange Scribbles Fabric Paint to make the inside of the cats ears.



Using Laura Kelly's buttons, I fold some orange, yellow and black beads to use for the eye and then an orange one to use for the nose. Using Aleene's Turbo Tacky Glue, I attached them to the box.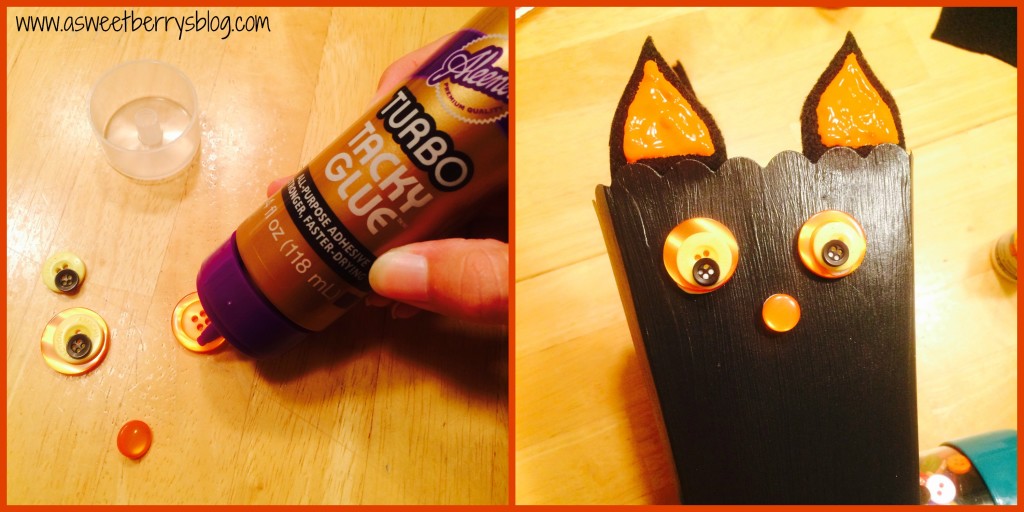 Using the end of the wire from the tail, I inserted it into the back of the box and bent it upward helping it stay in place. I then used the Aleene's tacky glue to glue the tail in place, to give it an extra hold.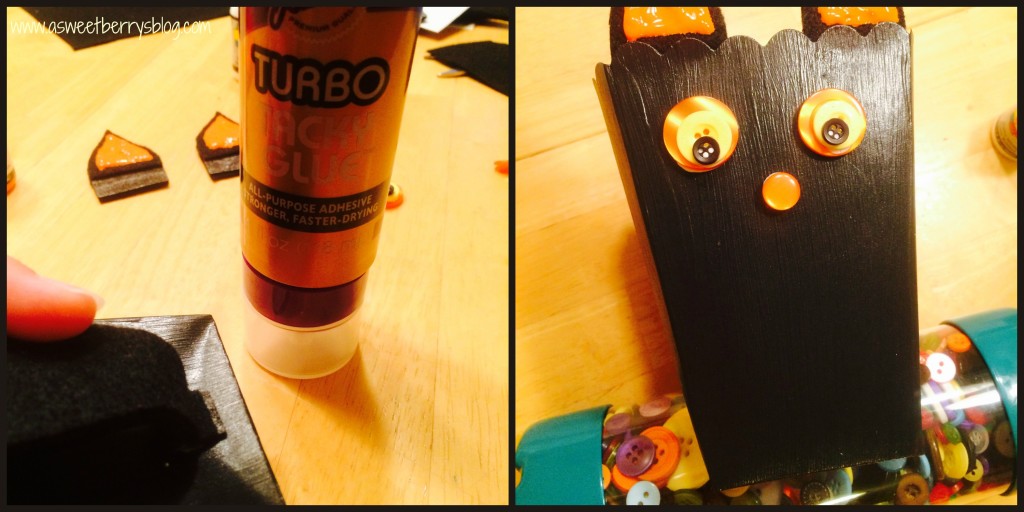 Once everything was dry, I used White Scribbles Fabric Paint to create the mouth and the whiskers of my cat!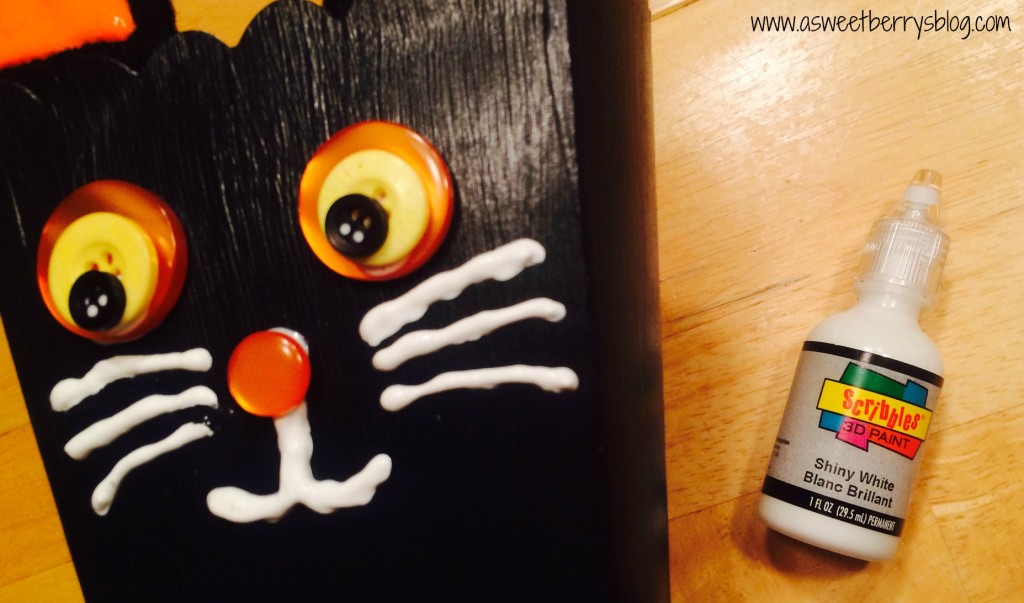 And then he was complete!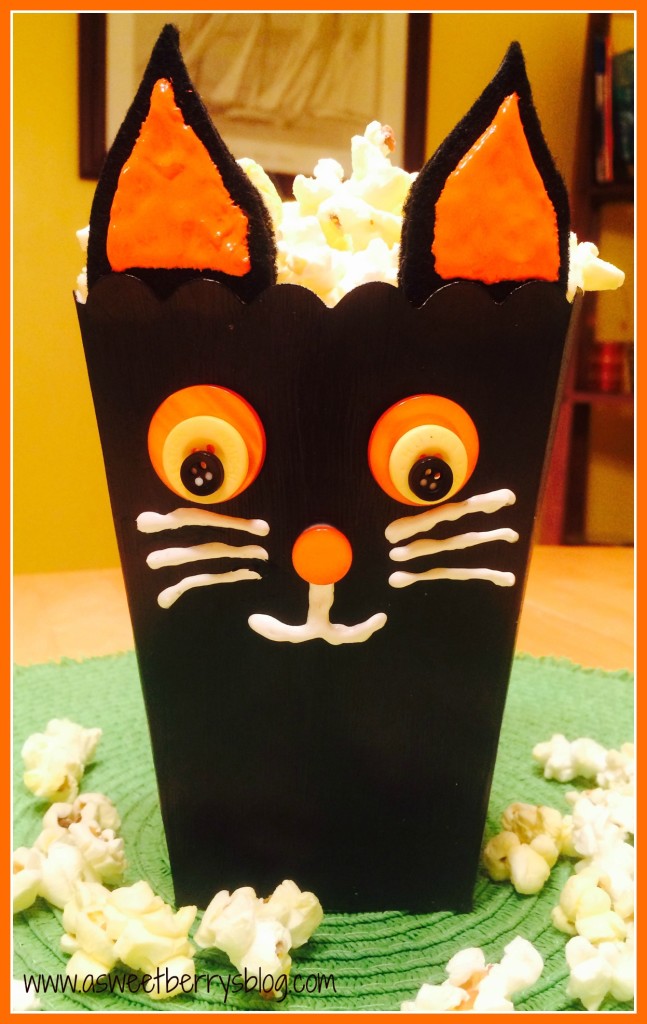 I hope you liked my Halloween Cat Popcorn Box!
Until next time…….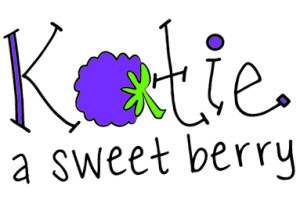 Be sure to enter for a chance to win some great prizes!
a Rafflecopter giveaway
Also, check out the other great Halloween Popcorn Box Blog Hop entries!!!