Halloween will be here before we know it!   And I am super excited.  I love to pull out the Halloween decorations!
While I was at Target one day, I saw a popup heart piece in the framed art section and I thought it was so cute.  I had not seen anything like it with Halloween designs and I don't think the heart one had any words.   I thought I'd make a Halloween one with cute little pumpkins and a font that was a little ghoulish!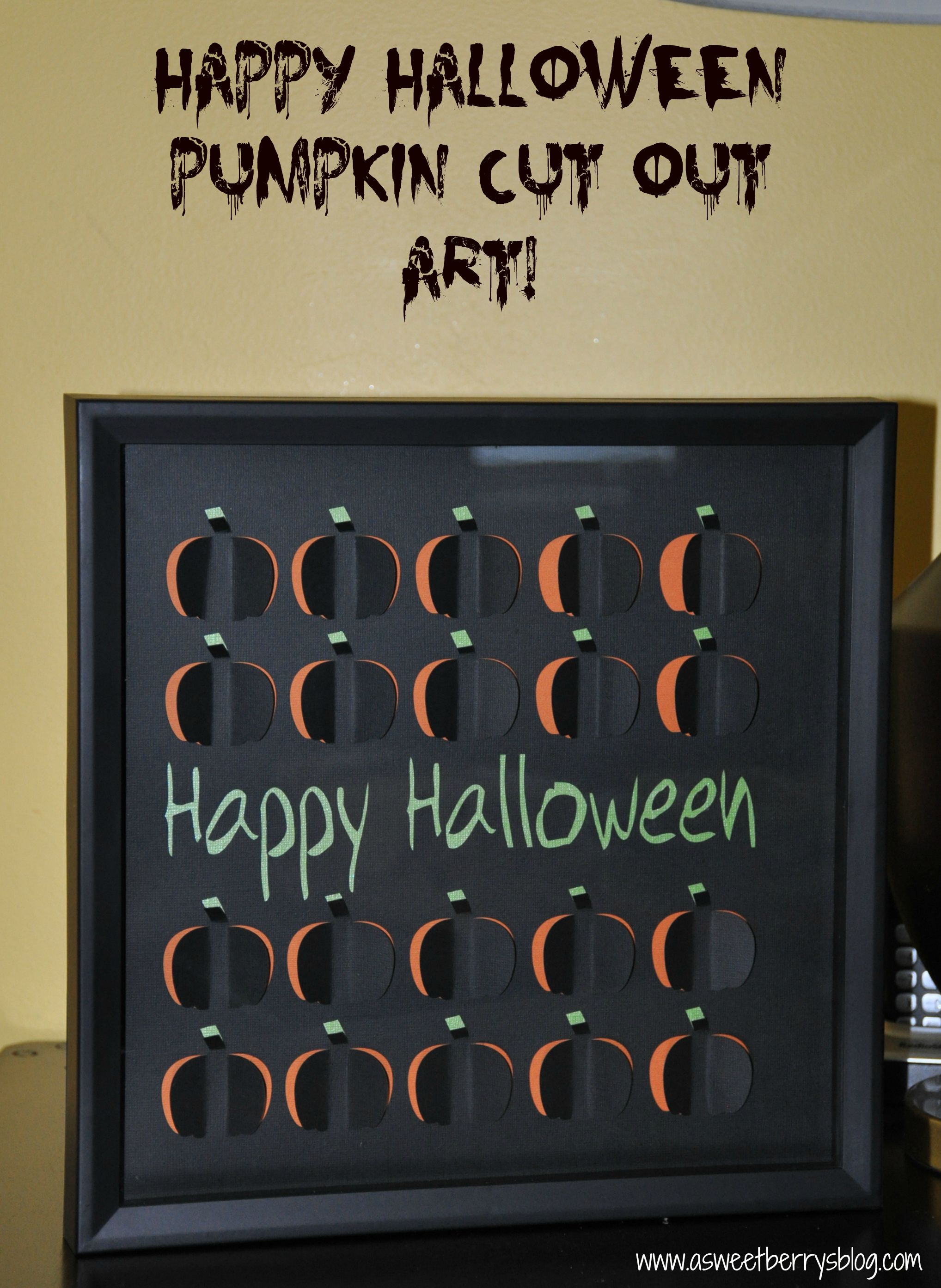 Materials needed:
A shadowbox frame
cardstock (I used four pieces….black, white, green, orange)
Aleene's glue and a adhesive runner,
Electronic Cutting Machine (I used the Sizzix Eclips2)
Halloween .svg file that I created.   (comment if you'd like the file)

Once my file was cut and removed from the cutting mat, I lightly folded the cut parts upwards.  I also saved the inside pieces of the letters.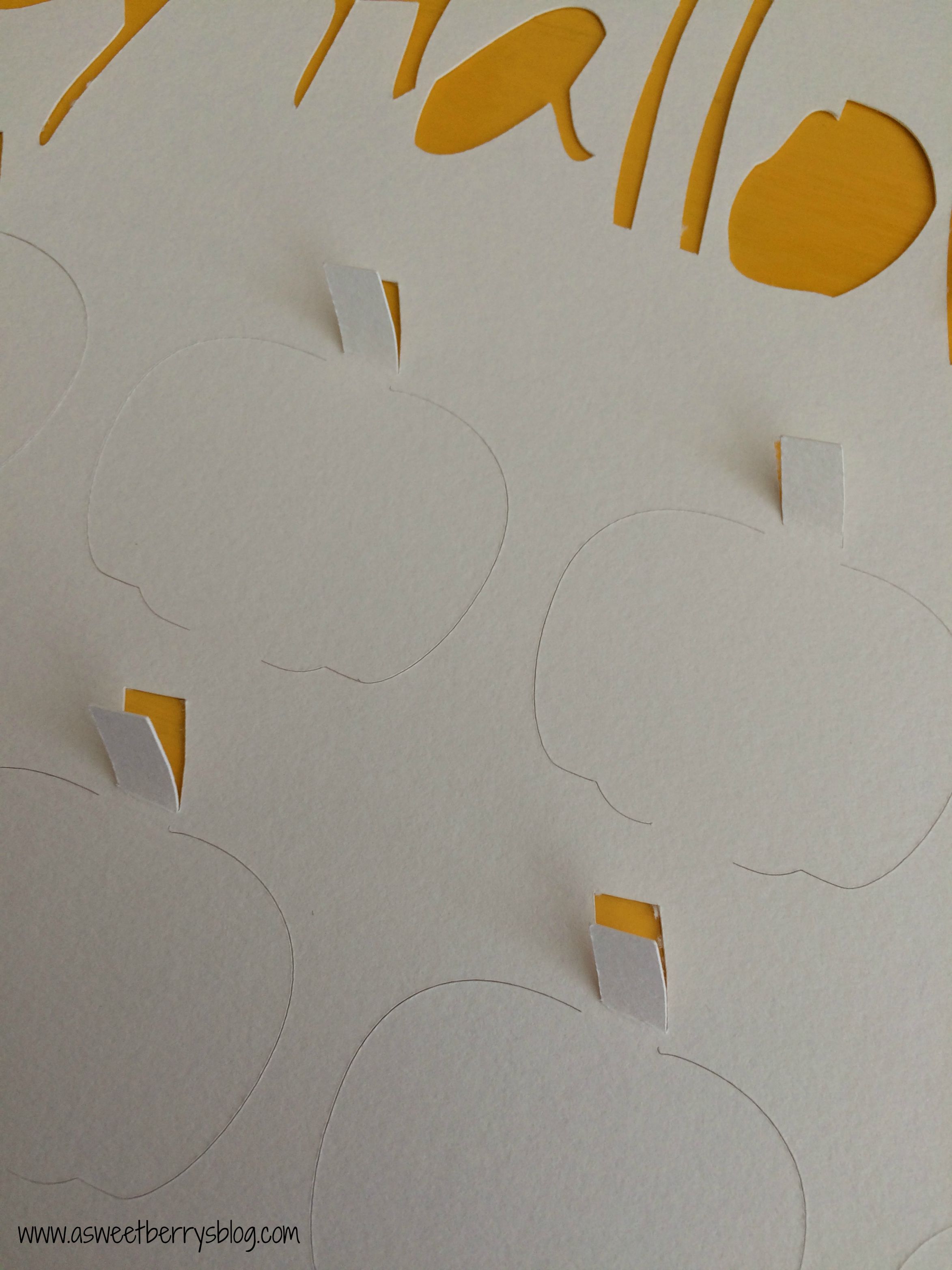 Once all of my pieces were folded up, I cut strips of orange and green just big enough to fit across the back of my 12×12 piece.  I used green for the stems and orange for the pumpkins.  Using an Aleene's adhesive runner, I attached the strips to the back, being careful not the squash my folded up pieces flat.


Because the insides of the letters were small, I used Aleene's Tacky Glue to glue those to the green.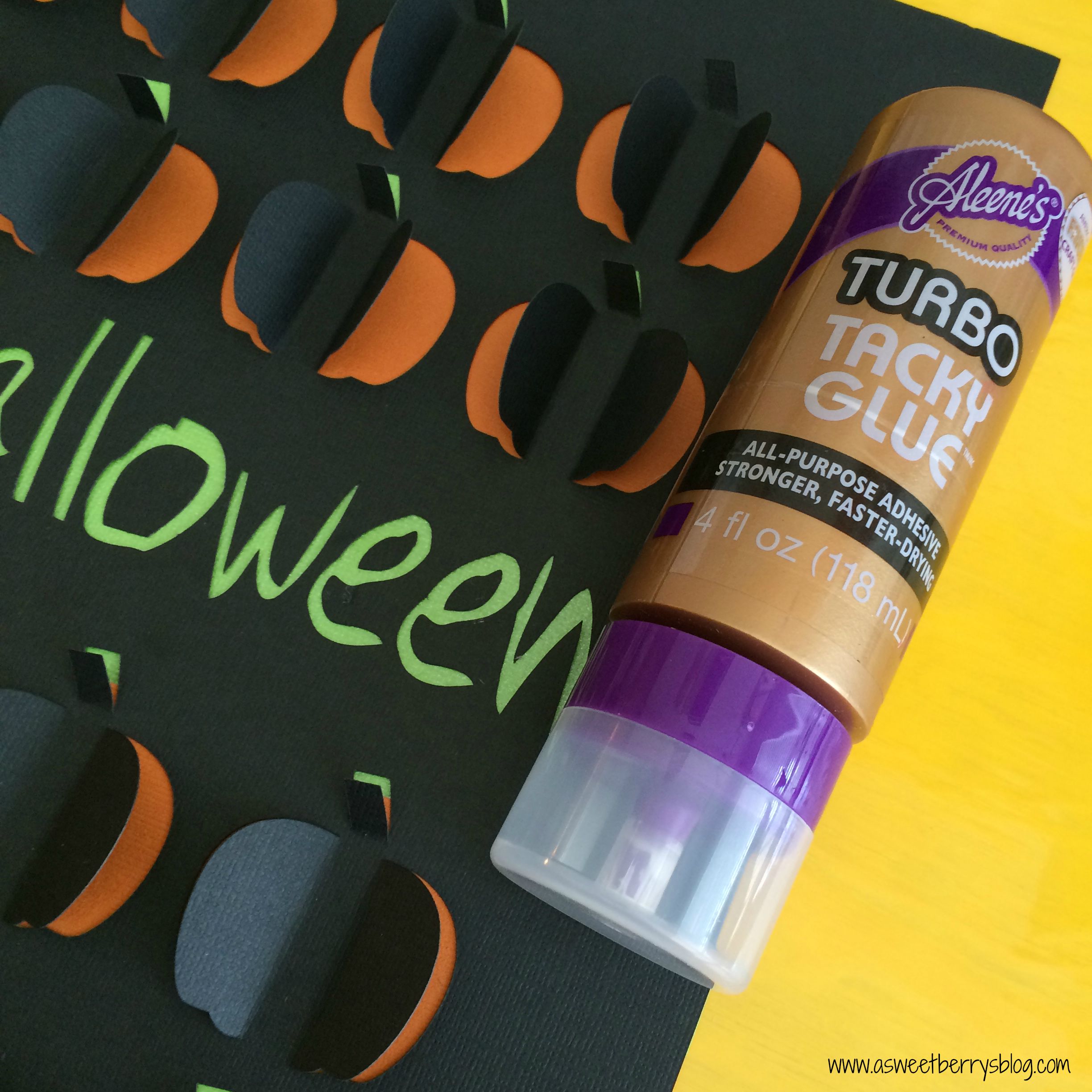 After all of my pieces were put together, I placed them into 12×12 shadowbox frames.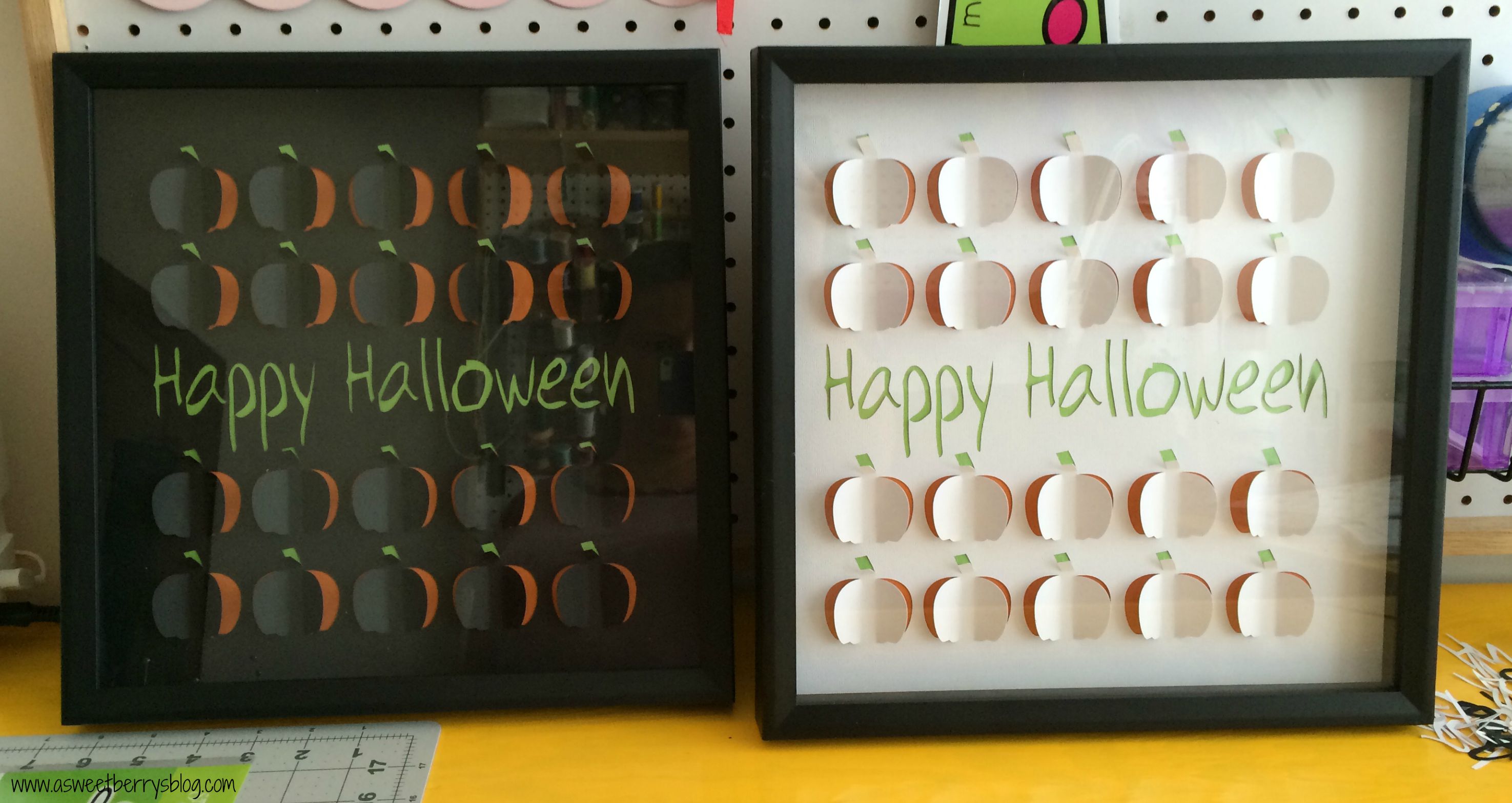 This photo is just to show them from each side, so that you can see that the orange and green can be seen from under the folded upward pieces of pumpkin.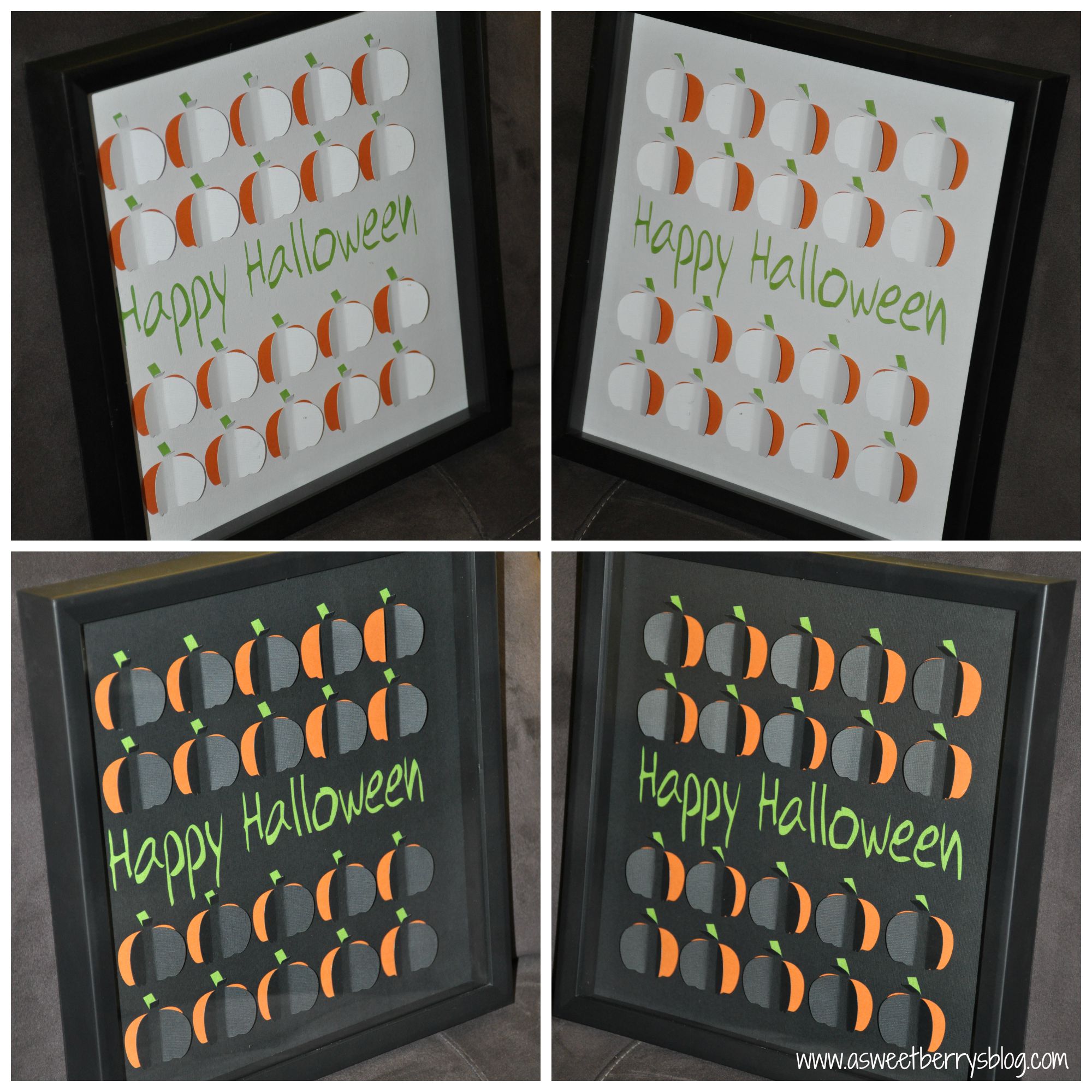 I love them both, but truth be told, the black one is my favorite.  It looks more Halloween-ish!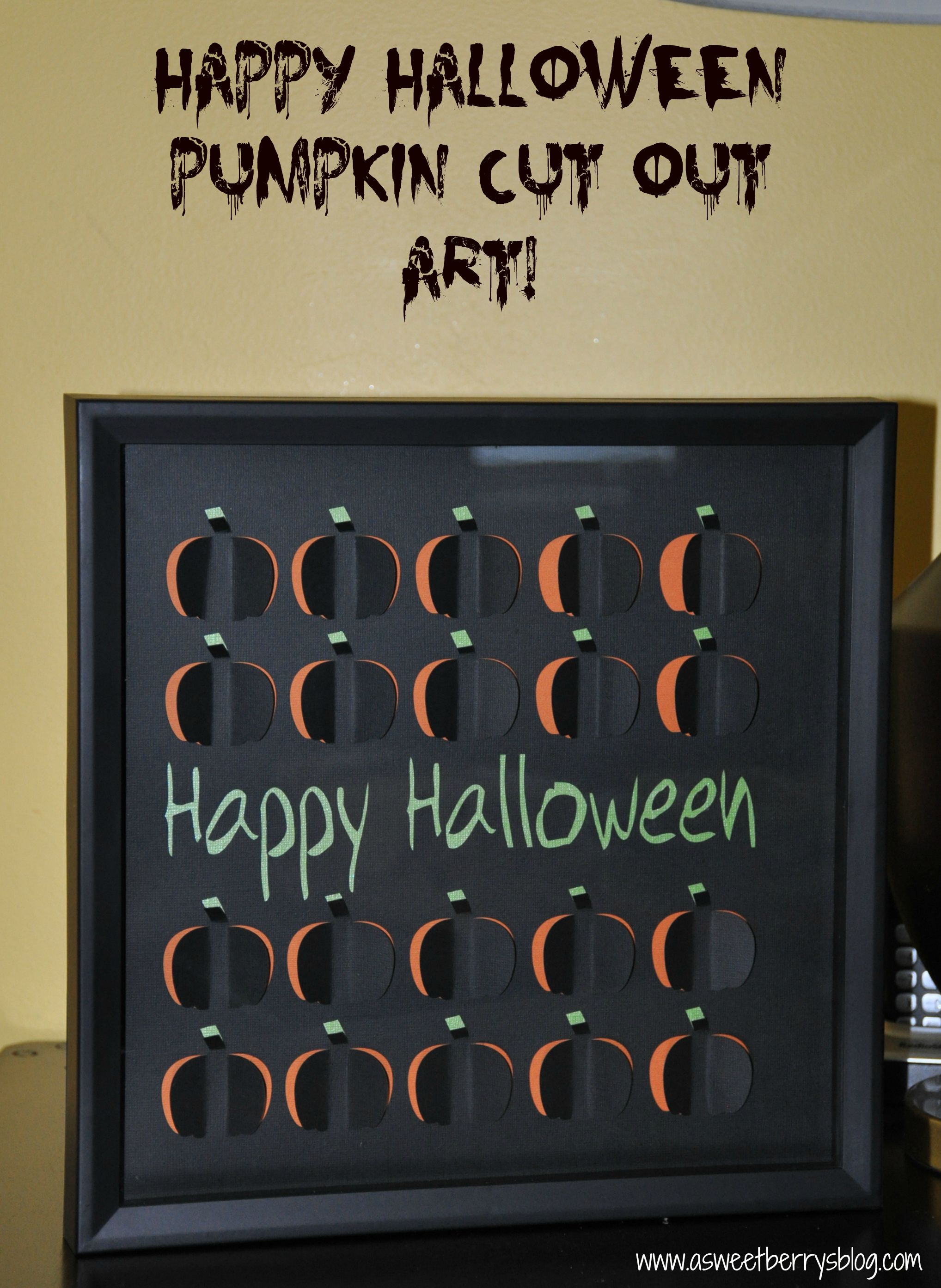 I hope you liked my Happy Halloween Pumpkin Cut Art.  If you'd like the .svg file, just let me know in a comment and I will be sure to get that to you!
Until next time……