Chemical Free Cleaning!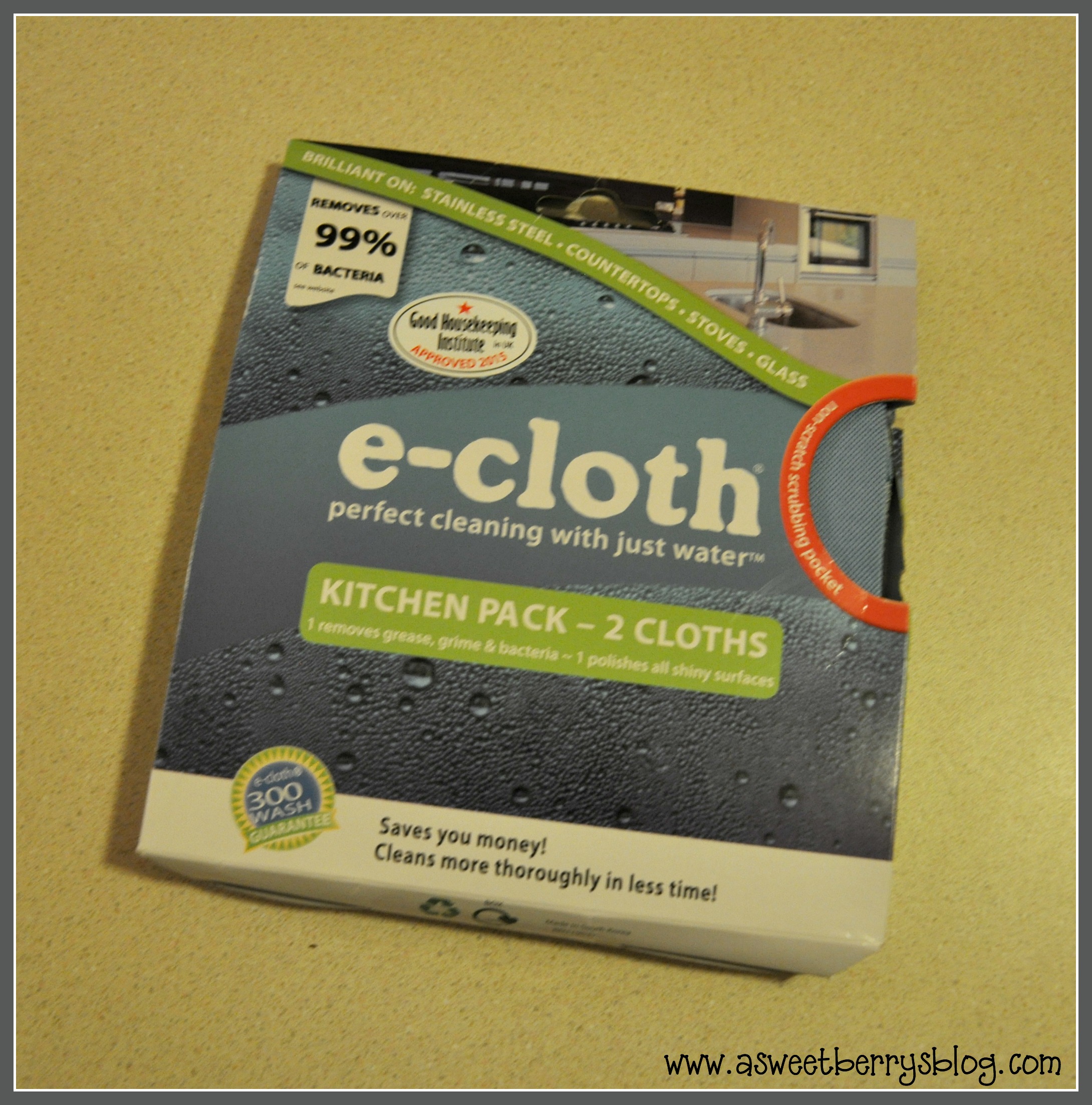 Do you hate cleaning with harsh chemicals? Do you hate the smell of cleaning products? I know that I do, especially with kids in the house. A lot of times, the chemicals smell awful and they can do more damage to furniture and counters than good.
Well if you hate using harsh smelly chemicals, then E-cloths are for you! E-cloth is a cleaning cloth that you can use with just water. The cloths are made of microfibers and removes over 99% of bacteria.
I got the chance to try the E-cloth Kitchen Pack. This pack included one Kitchen Cloth and one Glass and Polishing Cloth. The Kitchen Cloth has a little non-scratch scrubbing pad on one of the corners. I absolutely love this cloth. It works great for cleaning up a mess created by the kids. And it works great on stubborn, stuck on foods.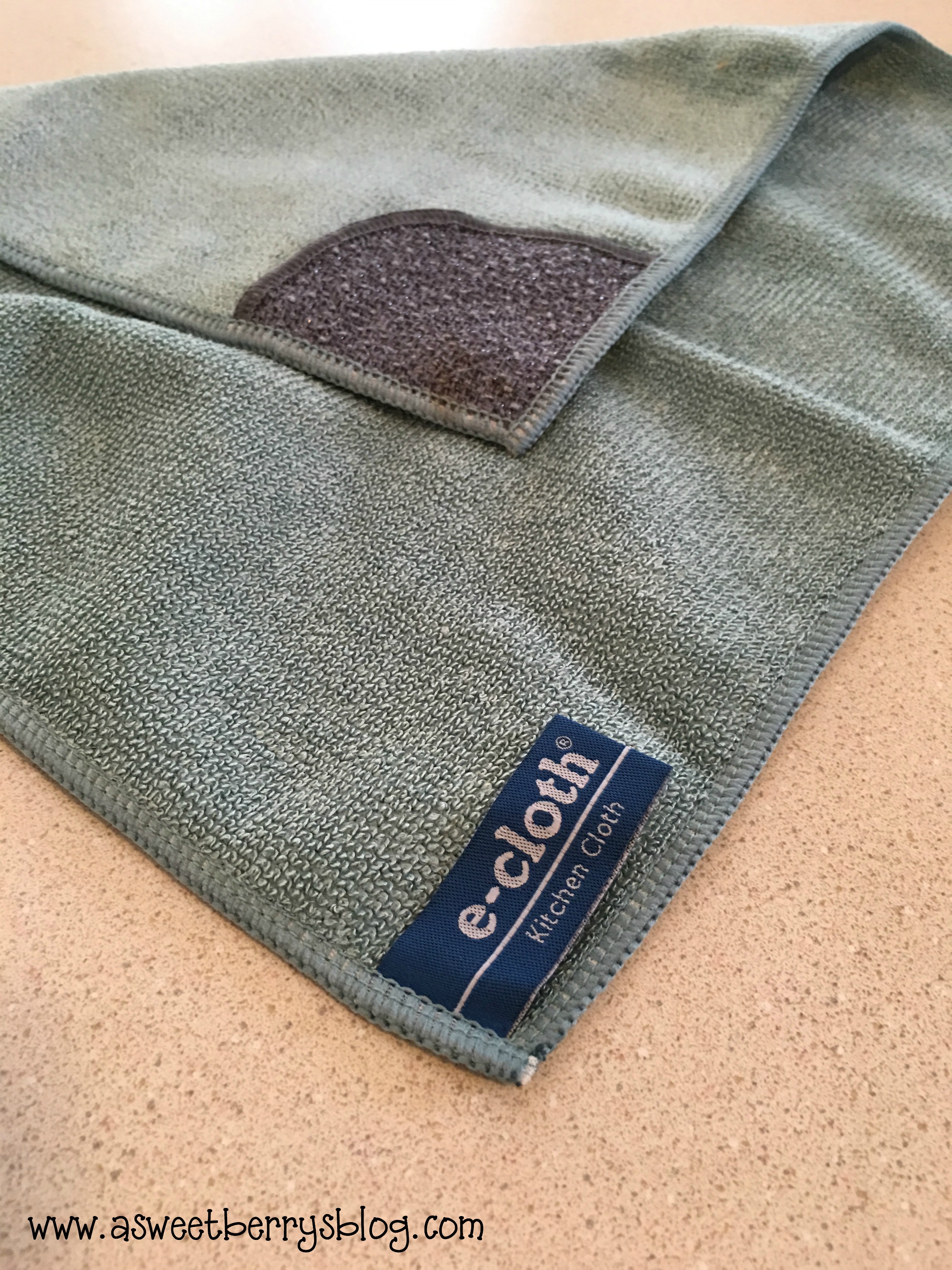 I have a 6 year old and a 9 year old and they are always spilling something, especially my super independent 6 year old! Example below! I love letting the kids use the Kitchen Cloth because they don't have to spray chemicals to clean up their messes.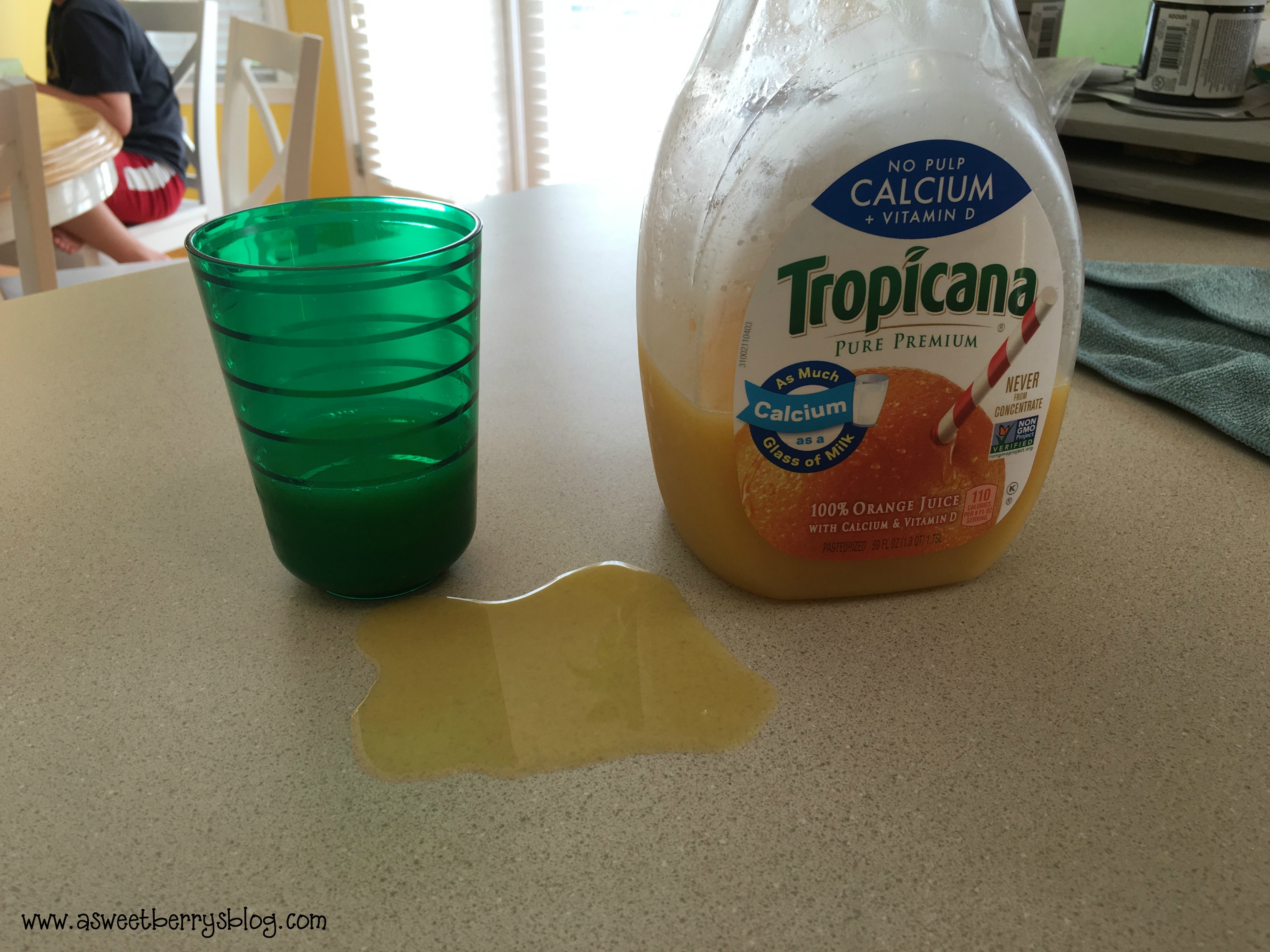 Clean up was easy with a damp Kitchen Cloth. After using, just rinse it out! These clothes can be washed in the washing machine for up to 300 washes and still work great.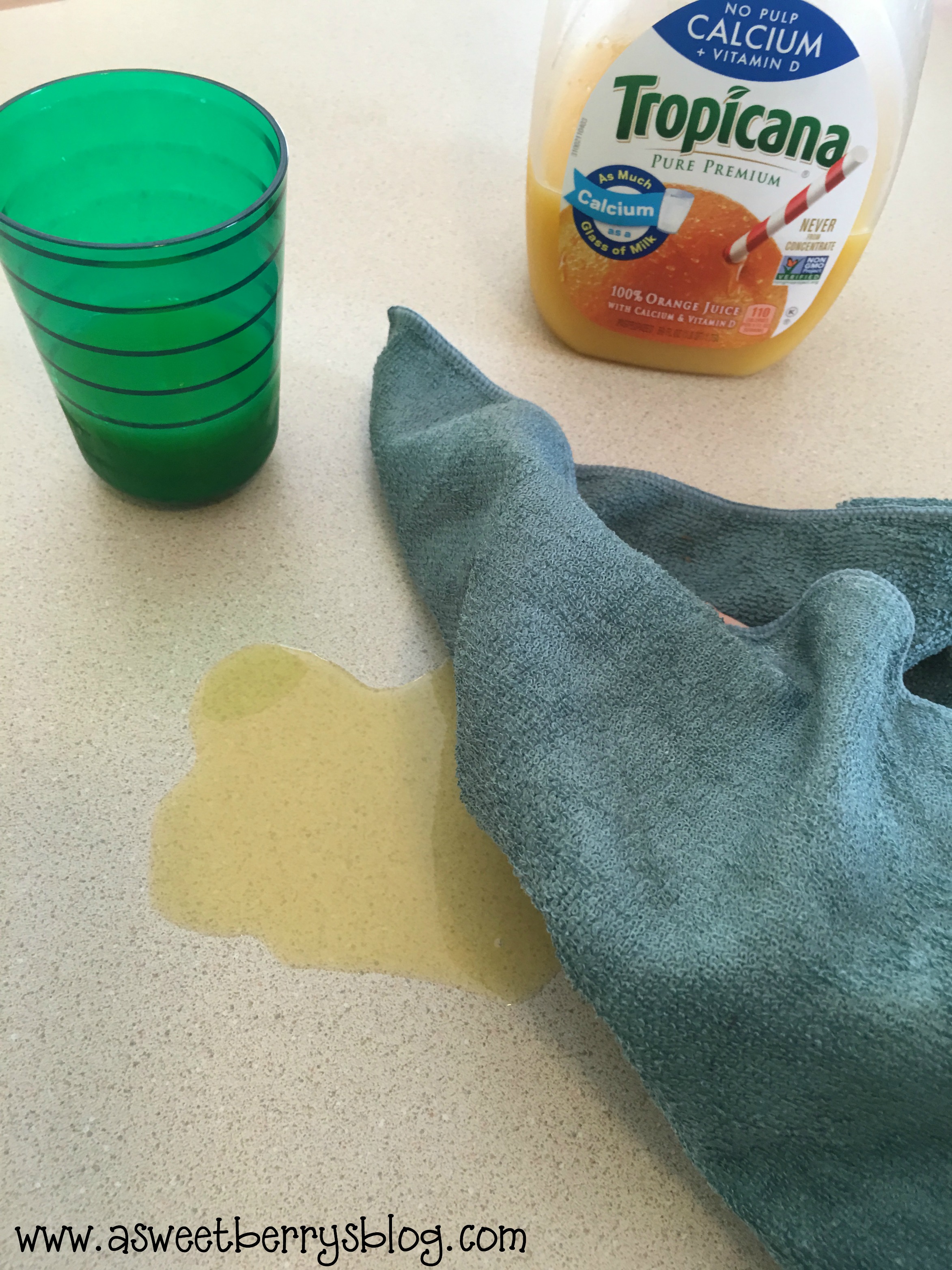 The Glass and Polishing cloth leaves a streak free shine on most surfaces.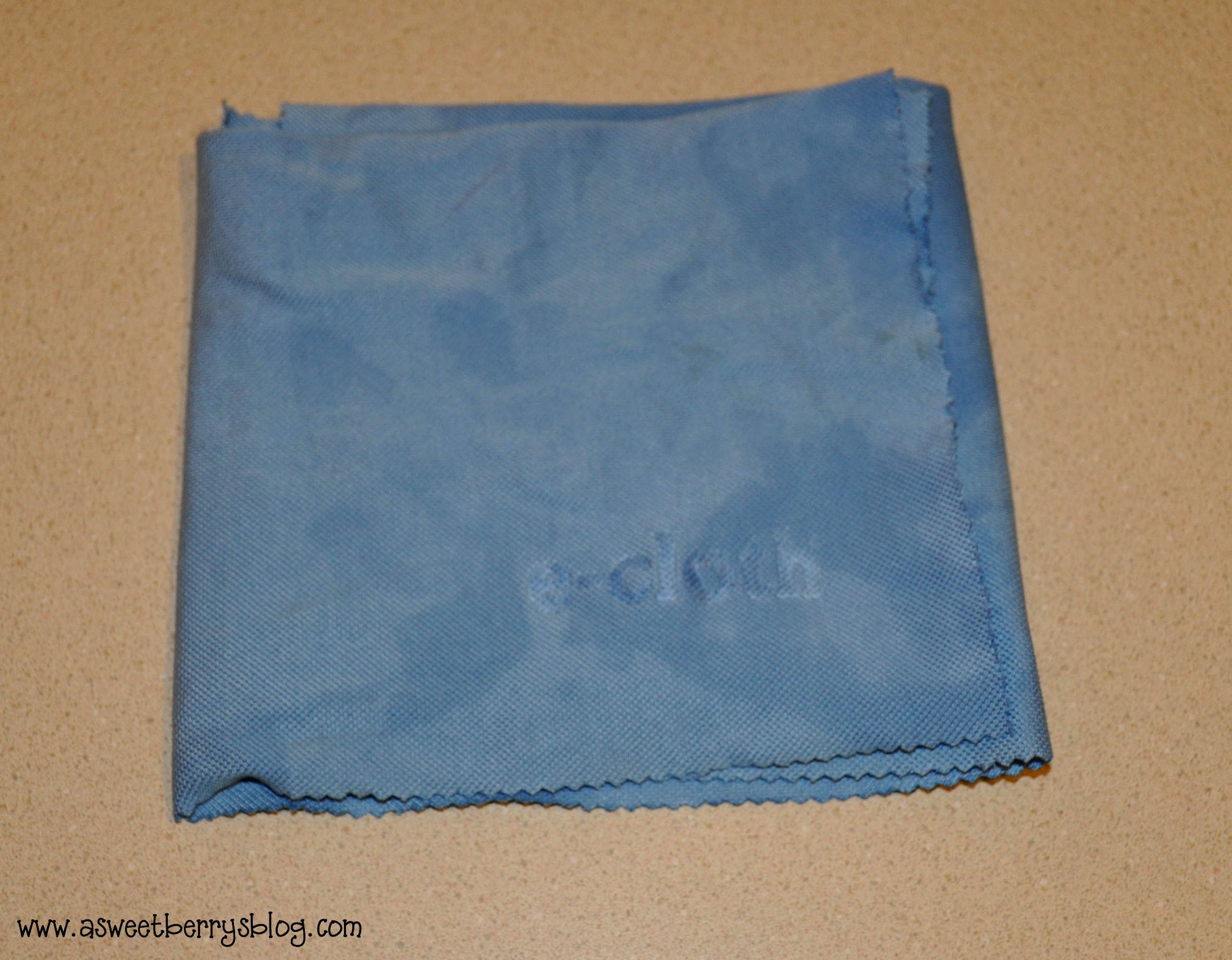 I just love that you can use this Kitchen Cloth with just water and it gets rid of messes and bacteria!
You can find more information on E-cloths on their website at http://www.ecloth.com/ecloth-perfect-cleaning-with-just-water.html
Please consider joining their email list. They promise to only send emails a couple times a month to let folks know about their promotions and you can opt out at any time. They will never sell your email addresses and will only use it for internal marketing. You can also check them out on Facebook ( www.facebook.com/eclothUSA ), Pinterest ( www.pinterest.com/eclothUSA ), YouTube ( http://www.youtube.com/eclothCleaning ), Instagram ( @eclothUSA ) and Twitter ( @ecloth ).