The front door (and shutters) are some of the most noticeable parts of the exterior of your house!   Needless to say, our door and shutters had been severely neglected and were in need of a much needed fresh coat of paint.   Our shutters have been bleached from multiple power washings.  While I was at SNAP! a few months ago, I met the awesome team from Modern Masters.   Checking out their booth, I ran across this display about Never-fade Front Door Paint and a wide selection of 24 colors that you could choose from that suited you, a way that you could "Express Yourself".  I knew immediately which color I wanted, but of course, after running it by my husband, he helped me pick a different one!   I totally wanted "Fortunate", which is a bright green!   As a couple, we settled on the color "Natural", which is one of our favorite colors.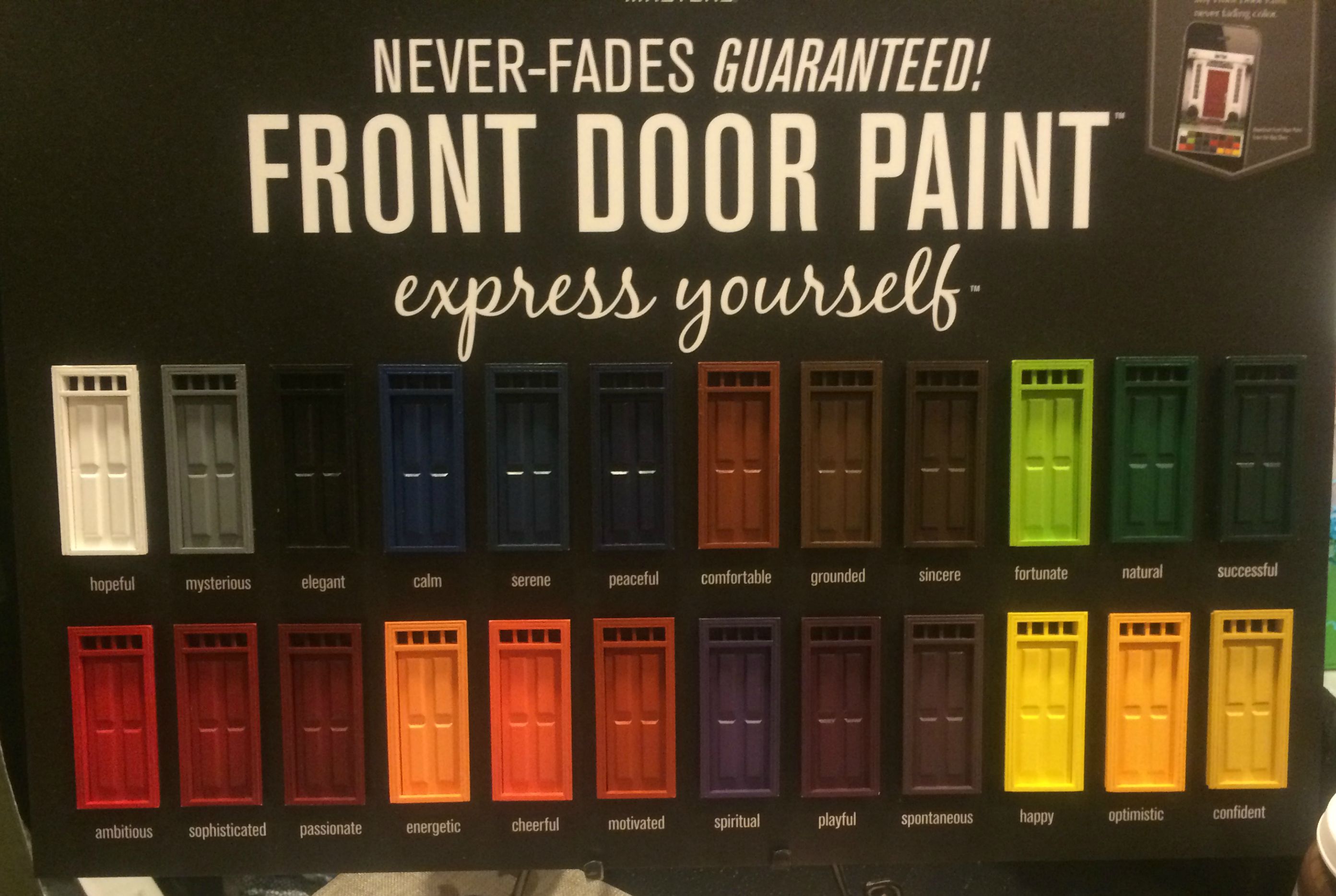 Once I returned from SNAP!, I contacted Modern Masters and they sent a jar of paint in the exact color that I wanted.  Once it arrived, I went online and watched the online tutorials for painting your front door.  You can see that youtube video Here.   I didn't realize that there was a certain way that you should paint a door.  I used the same method to paint my shutters (which they told me was totally okay to do).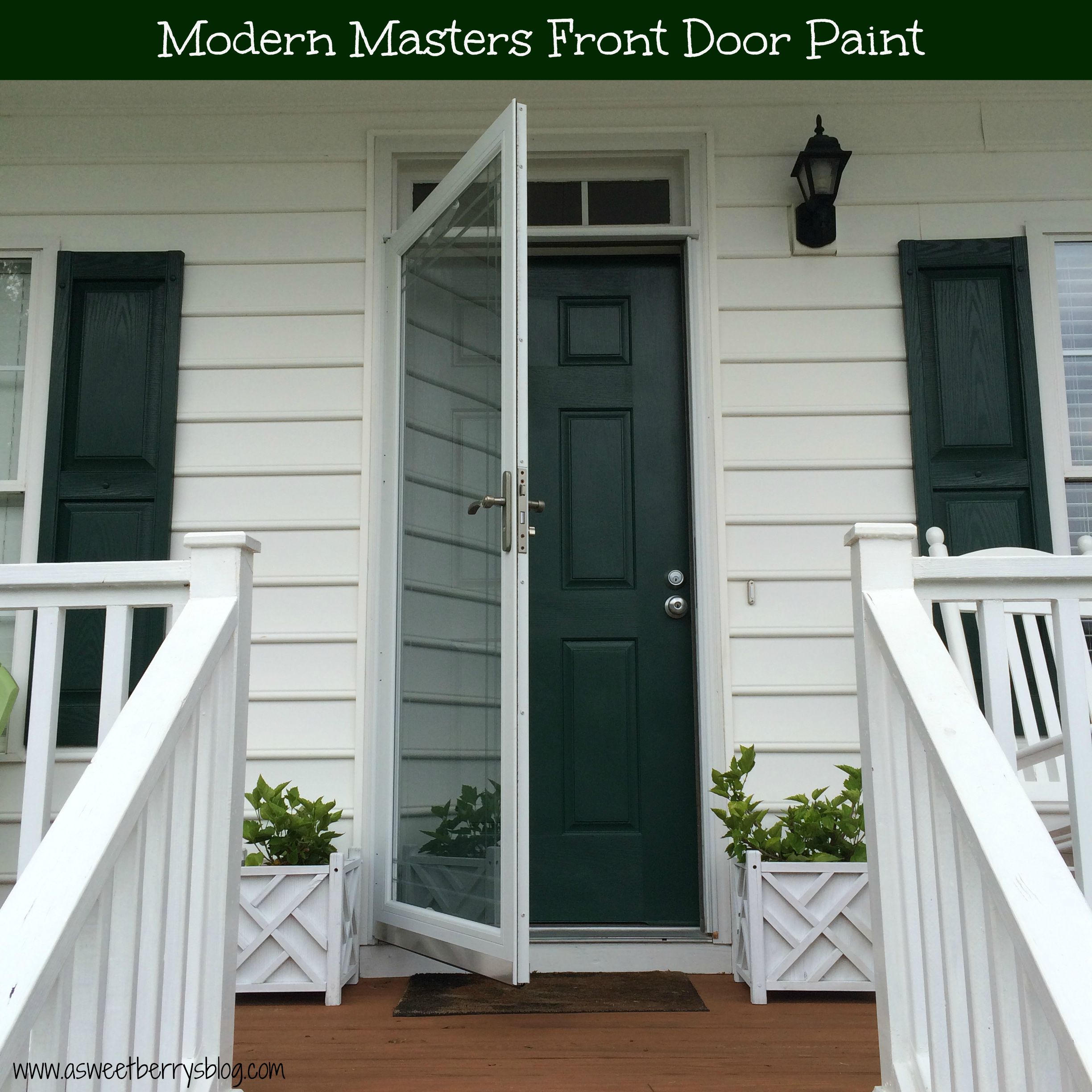 I can not say enough good things about Modern Masters Front Door Paint.  I love that a little bit goes a long way.  One jar was enough to cover my front door and four sets of shutters with two coats, with some left over.  The drying time was very short, only needing one hour to dry between coats.  The paint was thick and had very little to no splatters.  There is also a handy dandy little app that you can download  on your smart phone or tablet that can help you decide what color you like and works with your house.
Here are just a few of the pictures from the process!   The front of my house gets the morning and early afternoon sun directly, so it takes a beating.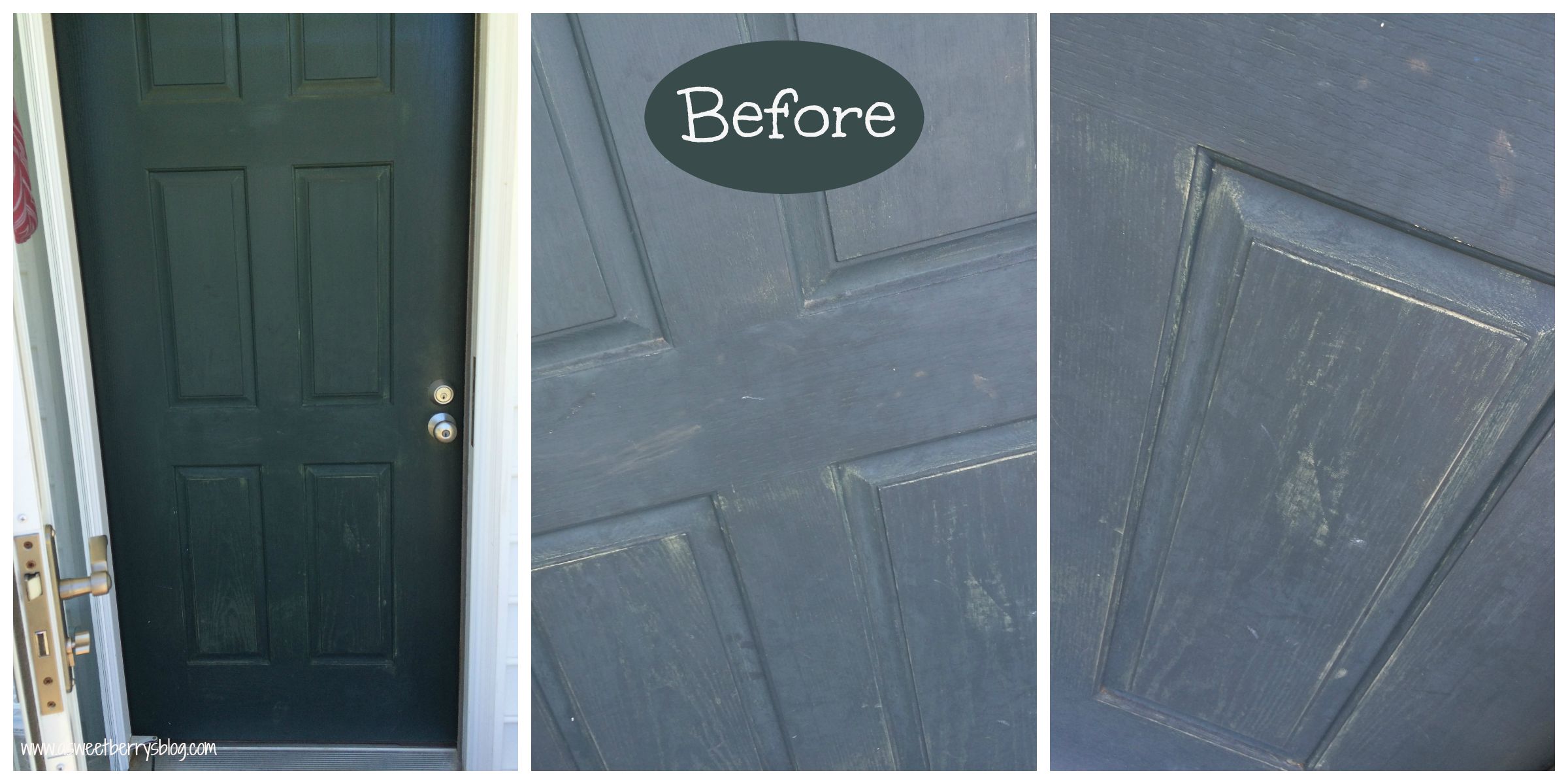 Here are the supplies that I used, plus painter's tape to protect the areas I didn't want painted.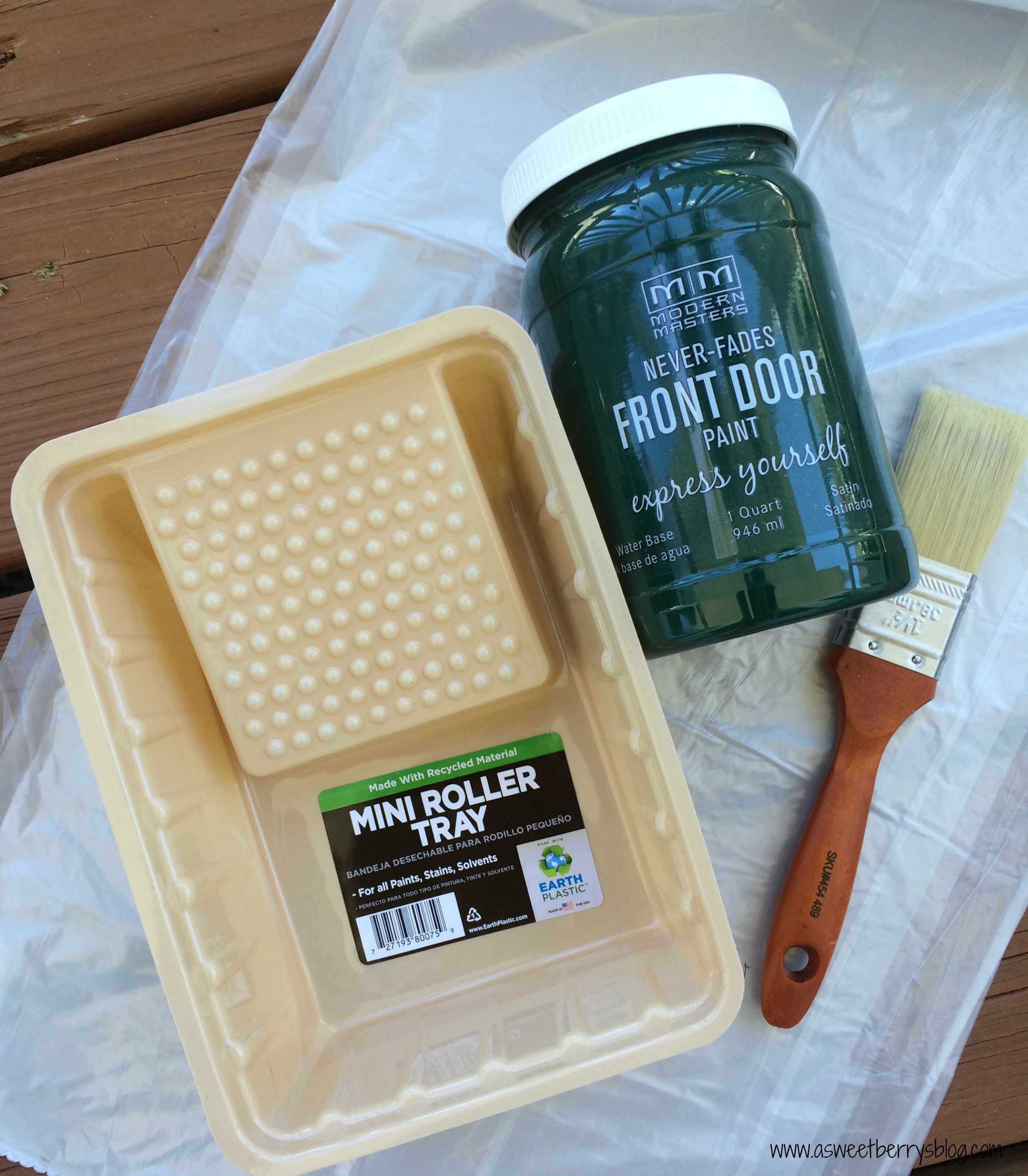 This is the process that the video provided by Modern Masters recommends.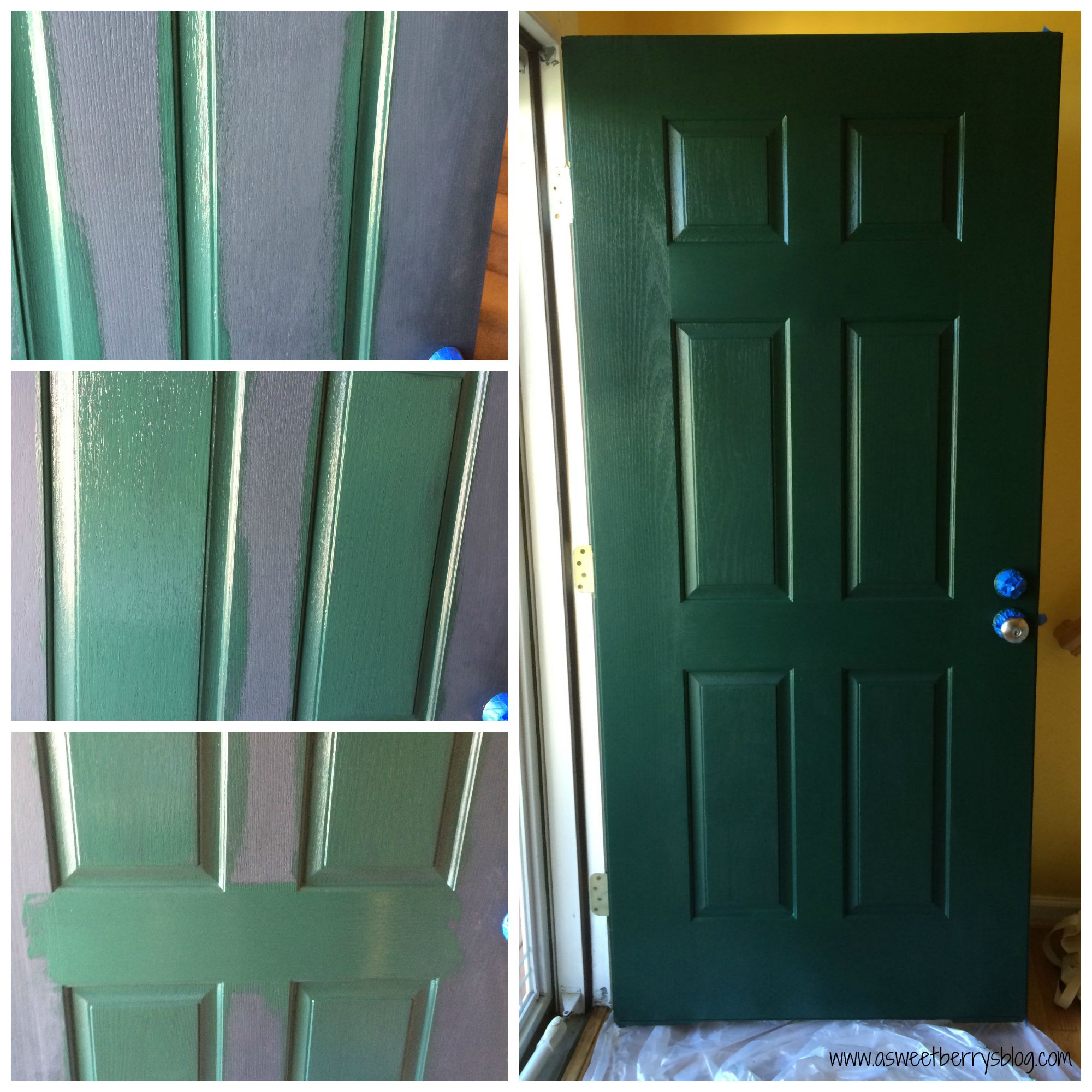 As you can see, my shutters were totally faded and were looking pretty bad.  With two coats of Modern Masters Natural Front Door Paint, they look as good as new!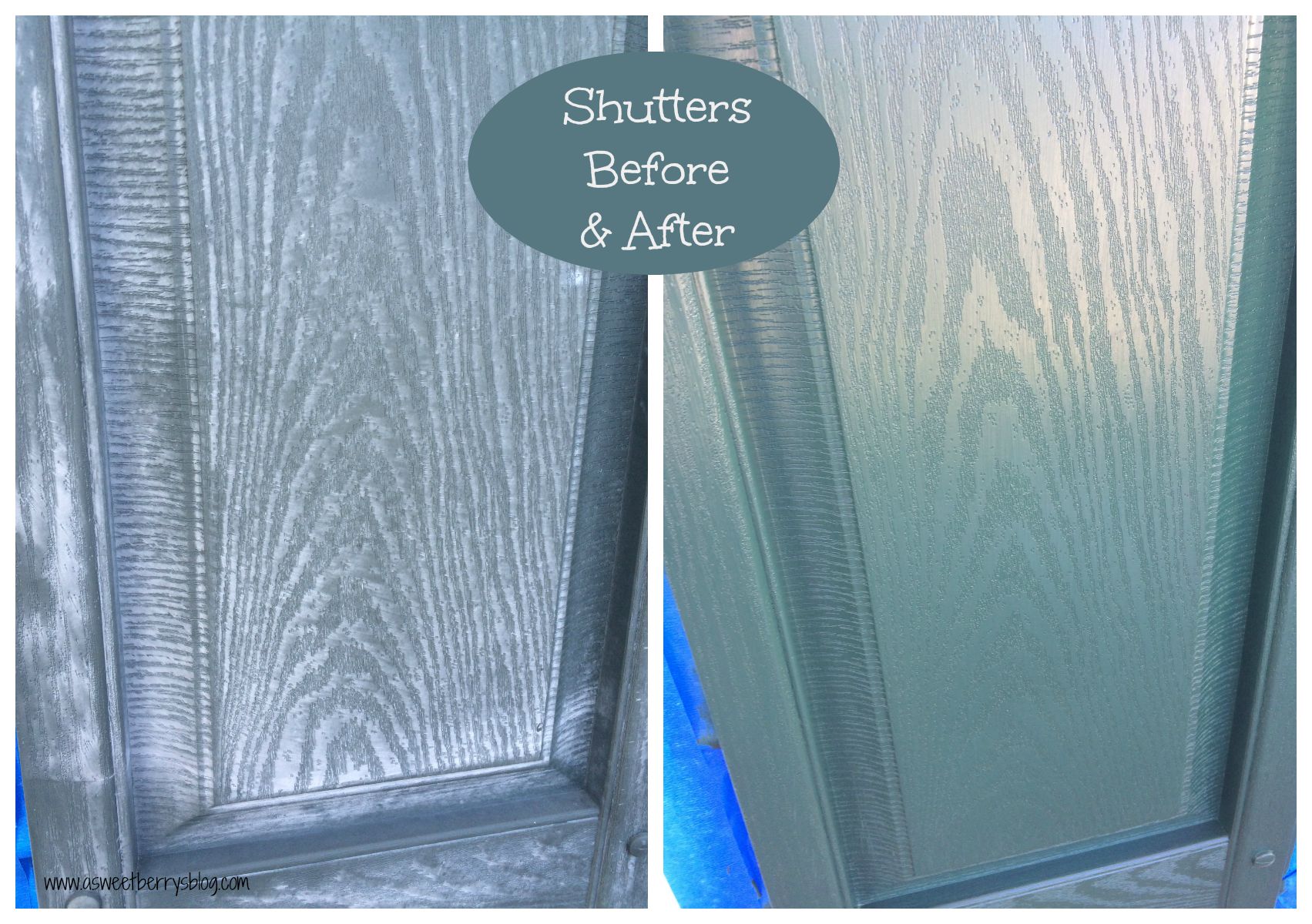 Modern Masters Front Door Paint has made my front porch look so much better, as well as the rest of the exterior of my house!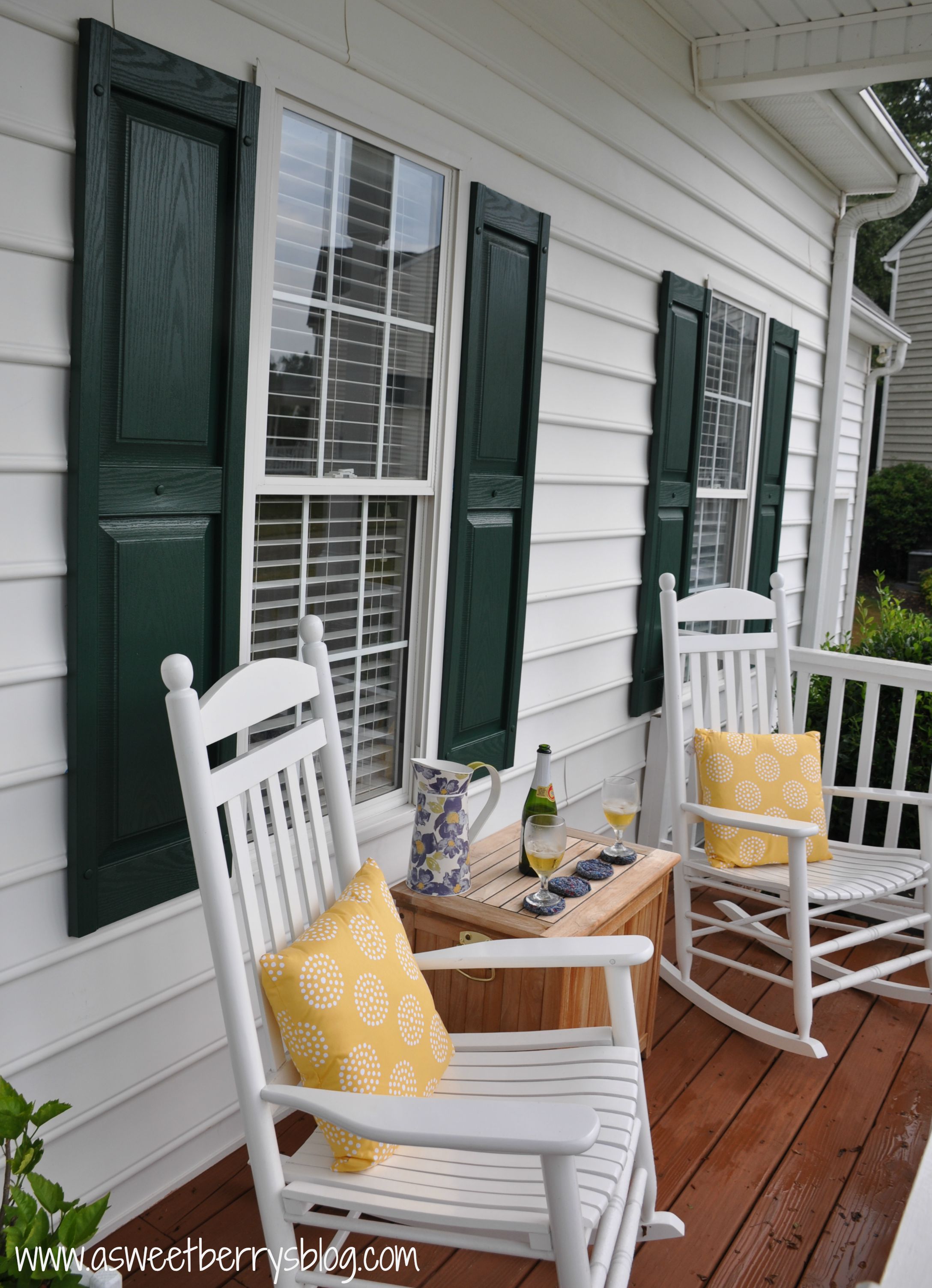 And here is a picture of the front of my house!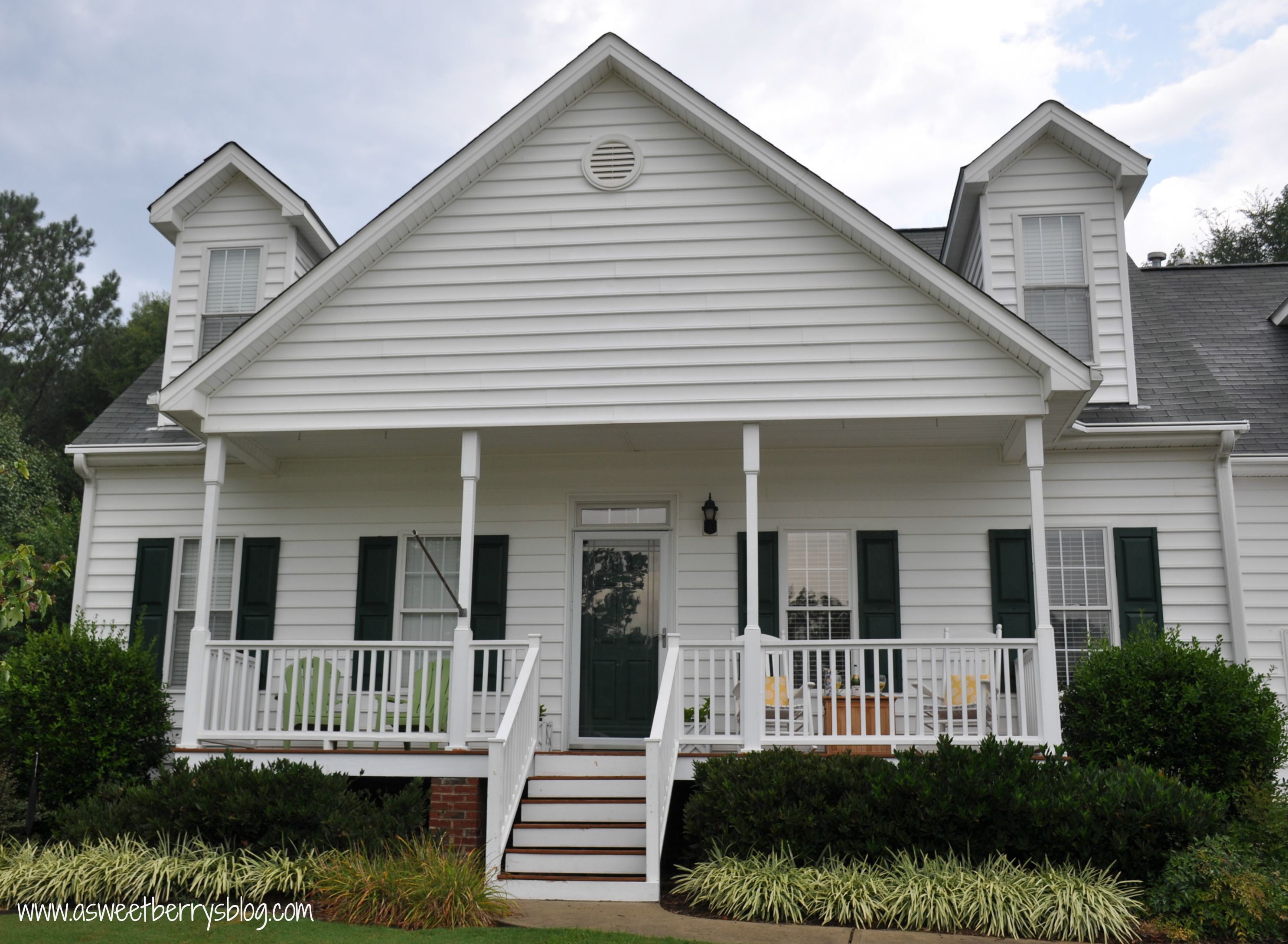 Modern Masters Front Door Paint is available at selected Lowe's and Ace Hardware.   You can also buy it online via Amazon.com, HomeDepot.com or the Modern Masters Online Shop.