Disclosure: This is part of a compensated campaign by Udderly Smooth. All ideas, experiences and opinions are my own.
As winter approaches and the weather gets colder, the dry skin immediately seems to happen. Udderly Smooth lotions and cream definitely helps to ease the dry skin and itchiness! Udderly Smooth is a staple in our house and everyone here uses it!
My children are in year round school and are out for the month of December and do not return to school until after the new year. So, holiday and Christmas gifts have to be given out to teachers before school tracks out at the beginning of December. Udderly Smooth creams and lotions are a great gift for Teachers! They are constantly washing their hands or using antibacterials. And those dry your skin out like crazy.
I love this gift idea of Udderly Smooth Hand & Body Lotion and this adorable cow coffee mug. I've paired it with a bag of Mexican Coffee Beans and some Baileys Irish Cream so now that the teachers are tracked out and home with their families, they can enjoy a nice mug of Irish Cream Coffee! And while they drink away, they can keep their skin nice and smooth! How about that little Udderly Smooth Squeeze Cow and the cute little Winter Hat Note Card?!?! They go great with the gift too!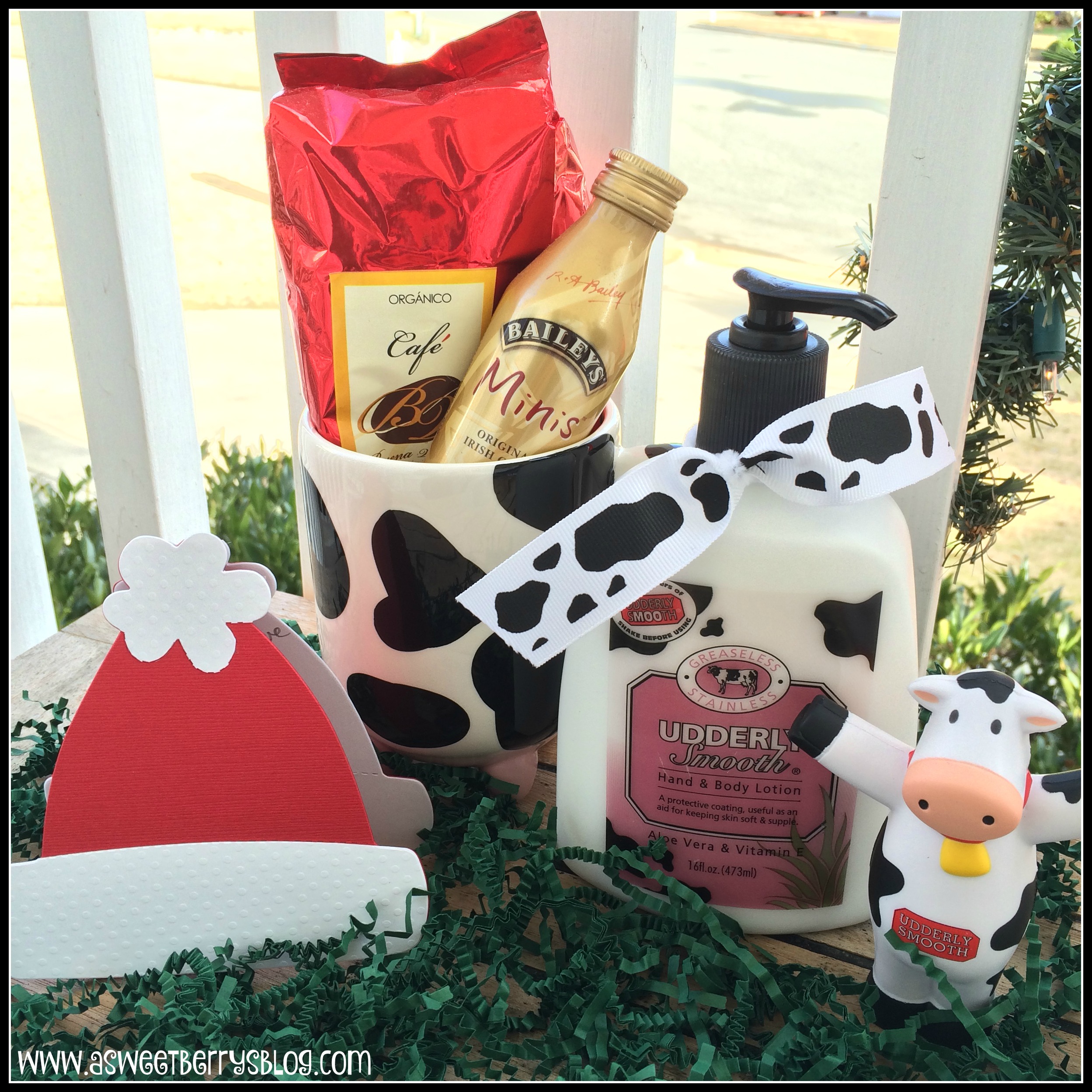 Udderly Smooth has a variety of creams and lotions. One of my favorites is the Foot Cream. It is AMAZING!! You can even get a Dispenser Pump/Lid for the tub of cream. We keep a tub of the Body Cream on our bathroom counter and use it daily. It works great on our youngest son's eczema. He is always asking "Can I have some of the cow lotion?"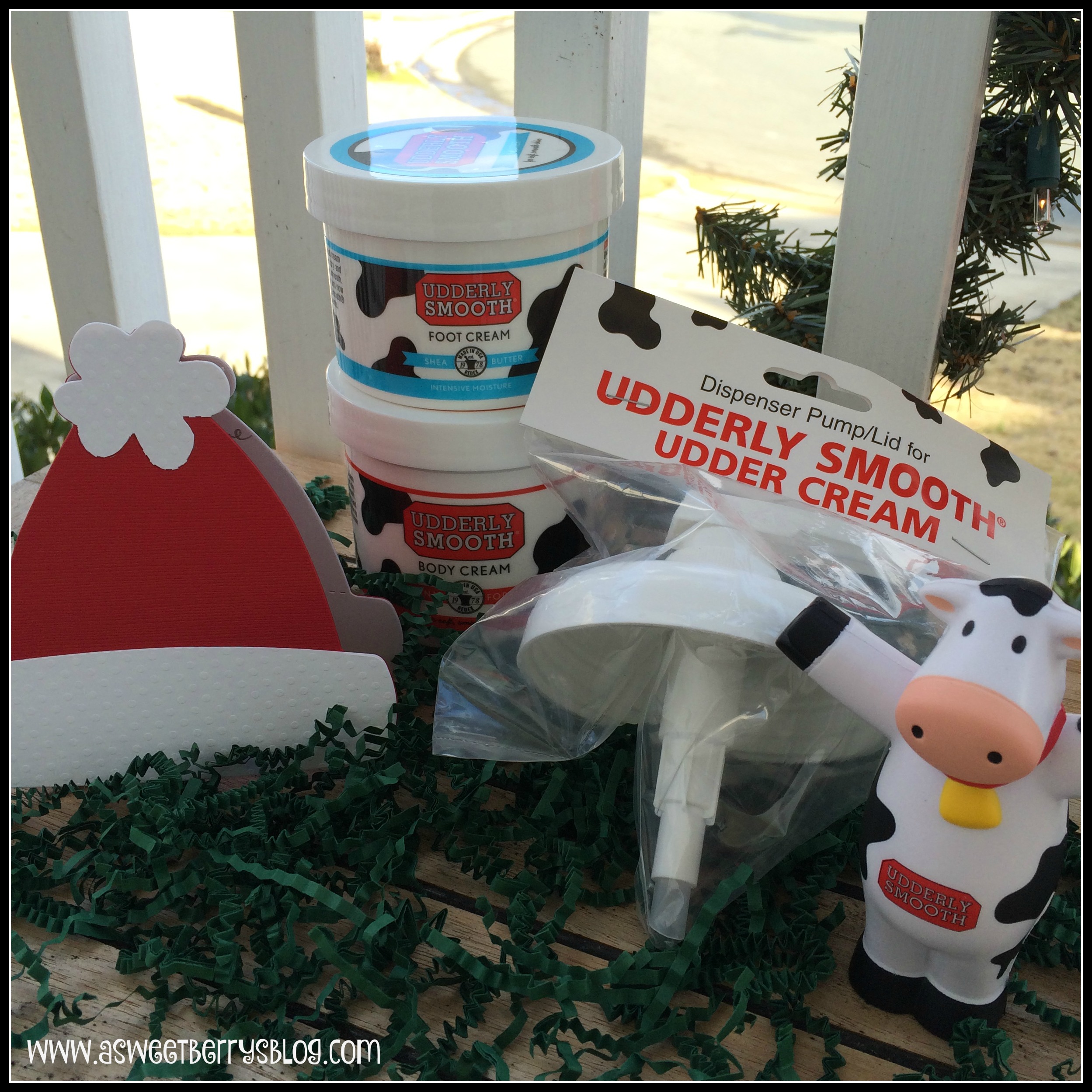 This tube of Udderly Smooth is perfect for your purse or your car or even at your desk. I always have one with me. It can be given as part of a gift or even just by itself.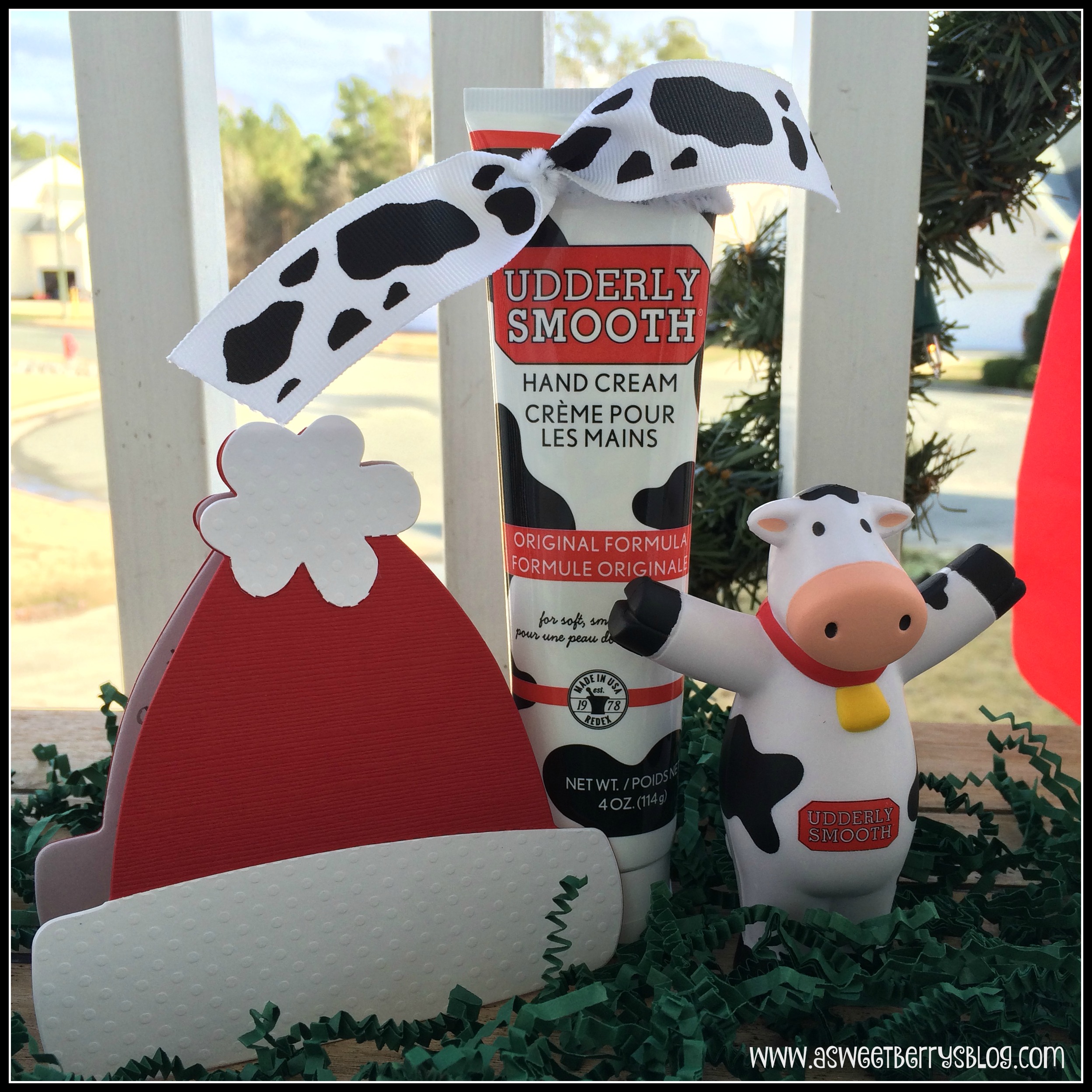 For a list of all of the Udderly Smooth products, click HERE! Udderly Smooth can be purchased at Walgreens, Wal-Mart, Kroger, Dollar General, Big Lots, Ace Hardware, Amazon.com and other retail stores.
The little Winter Hat Note Card in the photos was made by me. You can check out how I made those by click on the photo below!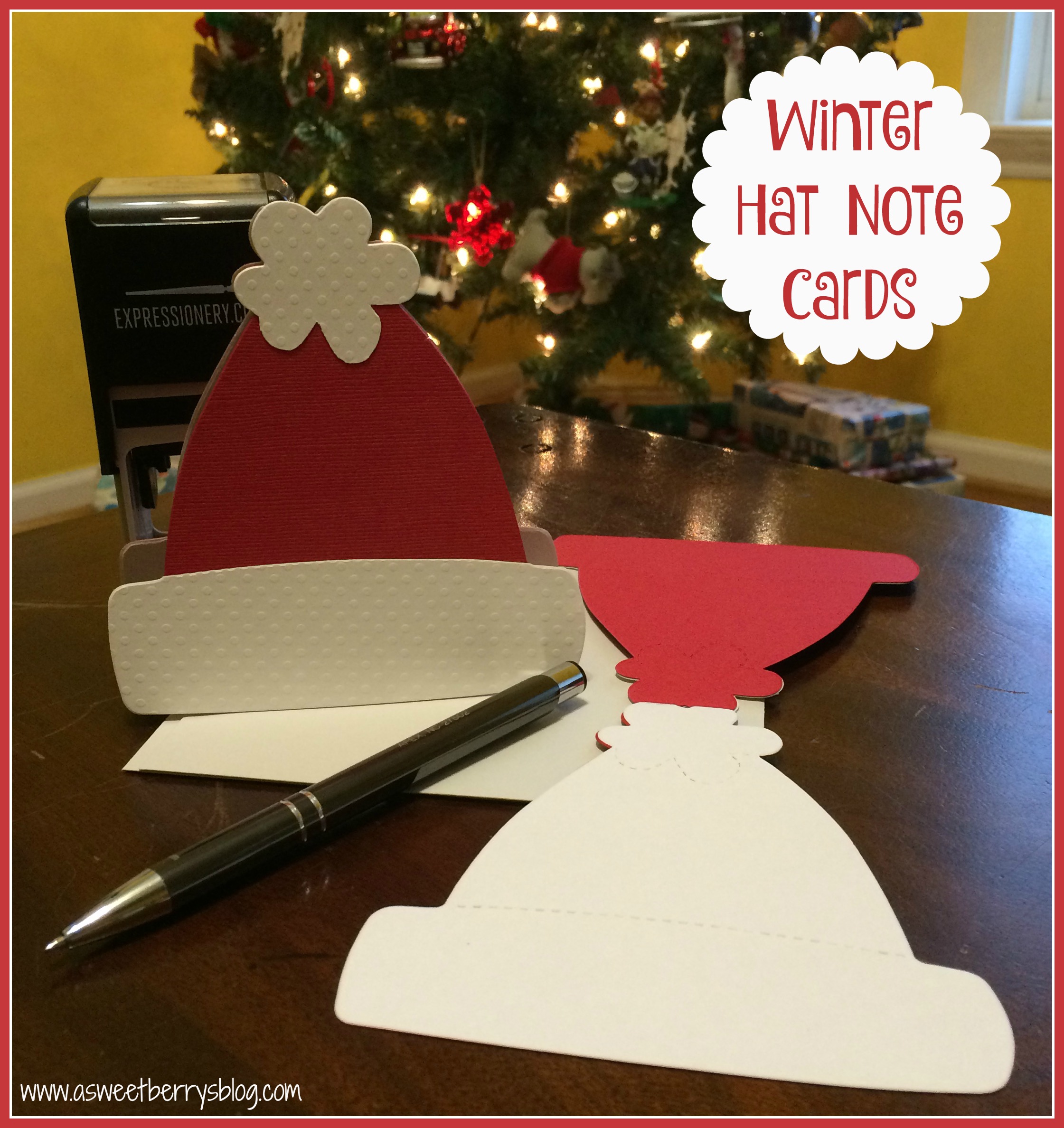 Enter to Win!!!
a Rafflecopter giveaway
Be sure to check out of there Udderly Smooth Gift giving ideas!
Until next time……..