At our house, we love Maraschino Cherries and Cherry Man has some fantastic cherries! We also love granola bars. Here is an ooey gooey homemade granola bar recipe that is easy and yummy and the kids can even help!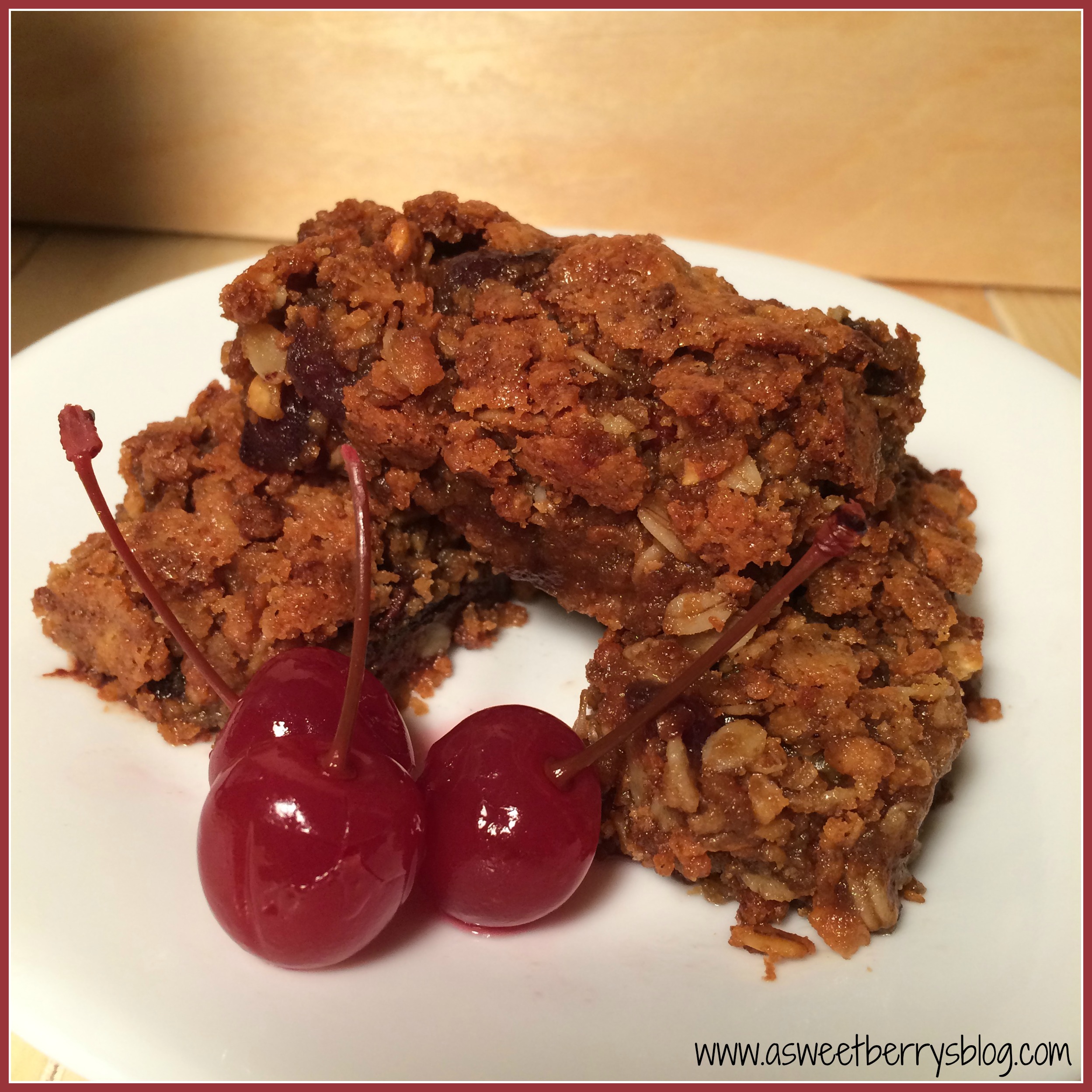 I used Bear Naked Bearly Processed Granola. It was flavored with Honey and contained almonds. And it was filled with protein!


I removed the stem from each of the cherries and chopped them up. After everything was mixed, I folded my cherries into my batter. Oh yeah, I also added Nestly Toll House Chocolate Chunks!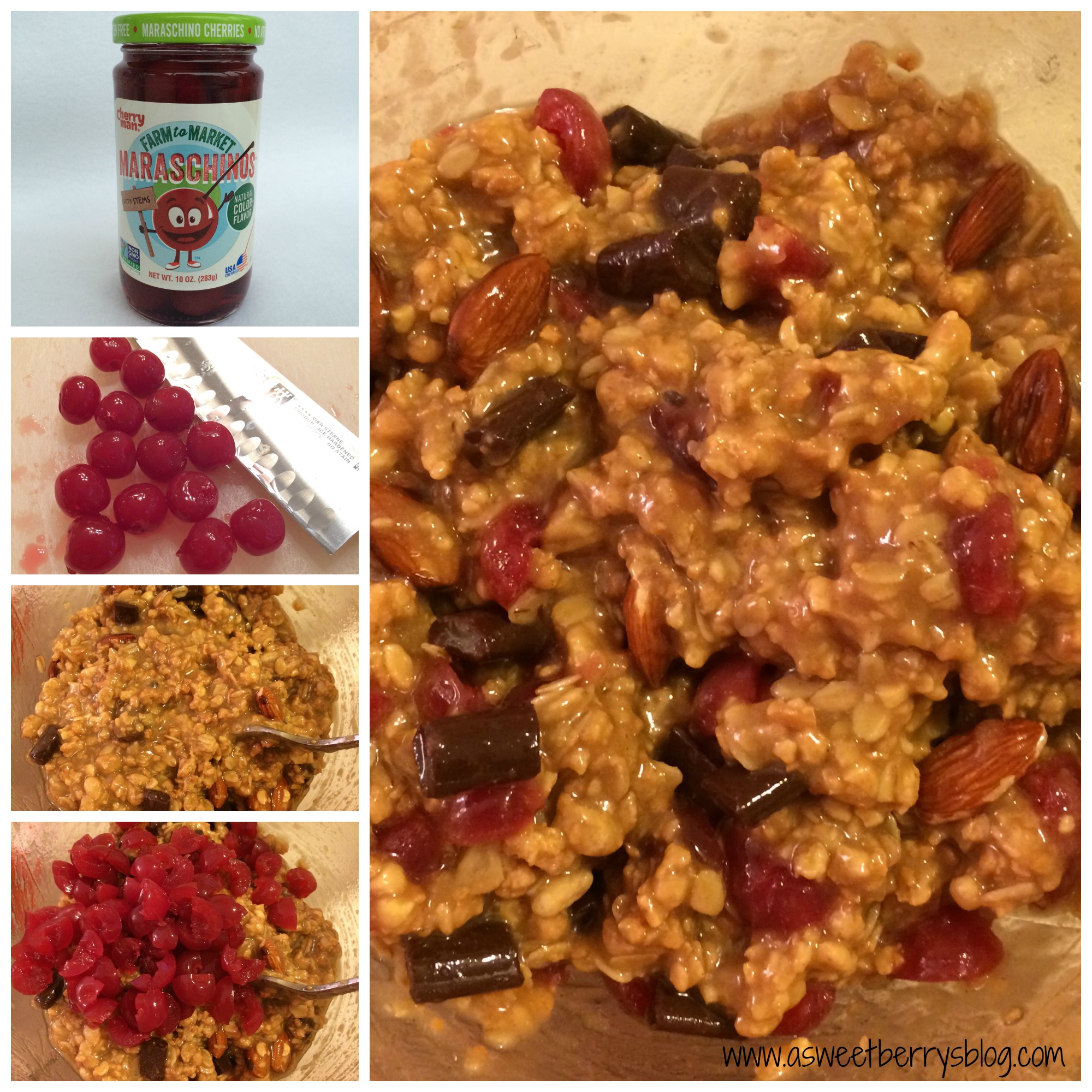 I buttered a baking dish and mashed my granola into the the dish. I popped it in the oven and baked. Once it was done, I let it cool and then cut it into bars. My boys loved it. From one, I heard "This is the best granola bar I have ever had!"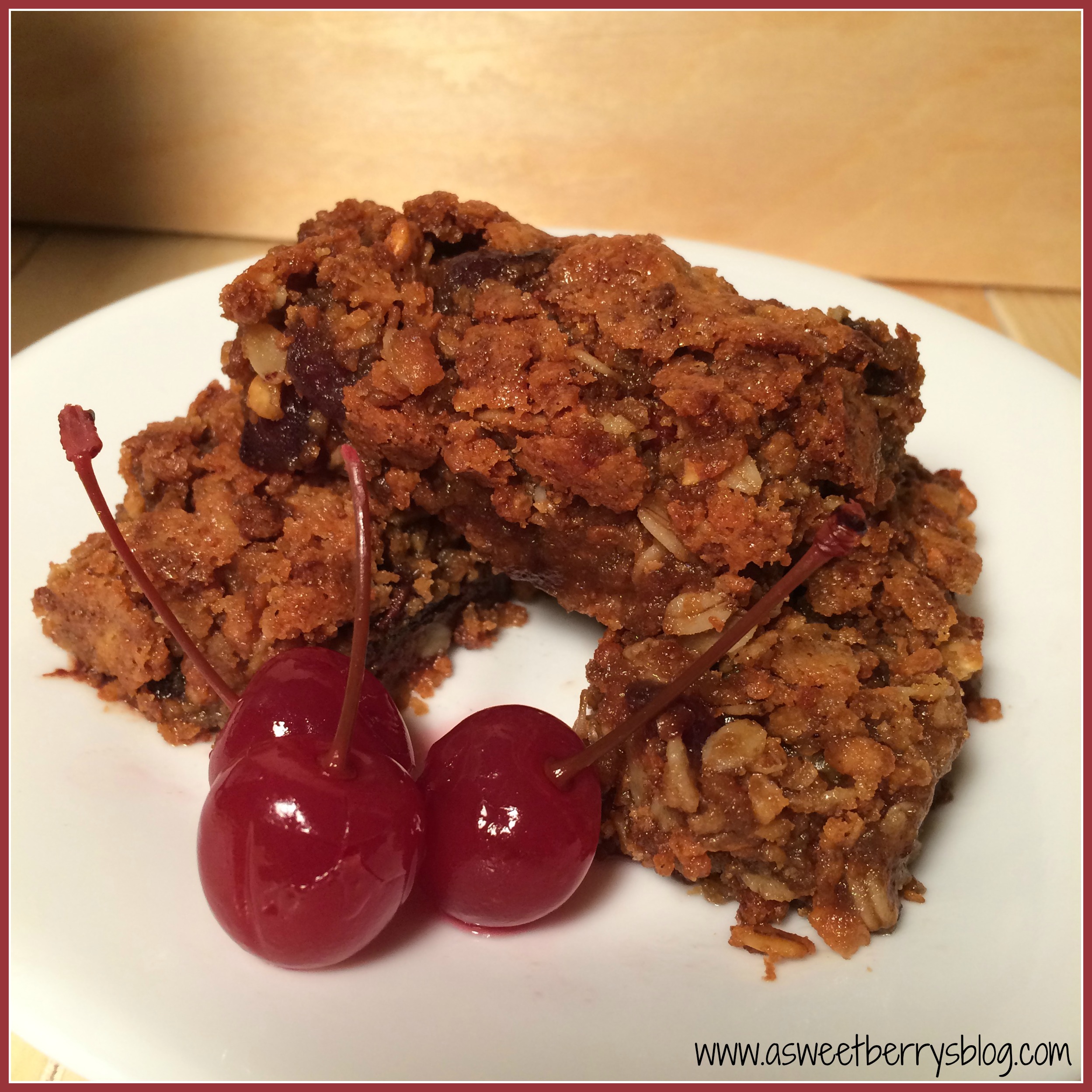 Ooey Gooey CherryMan Granola Bars - Gluten Free
2015-12-30 14:49:44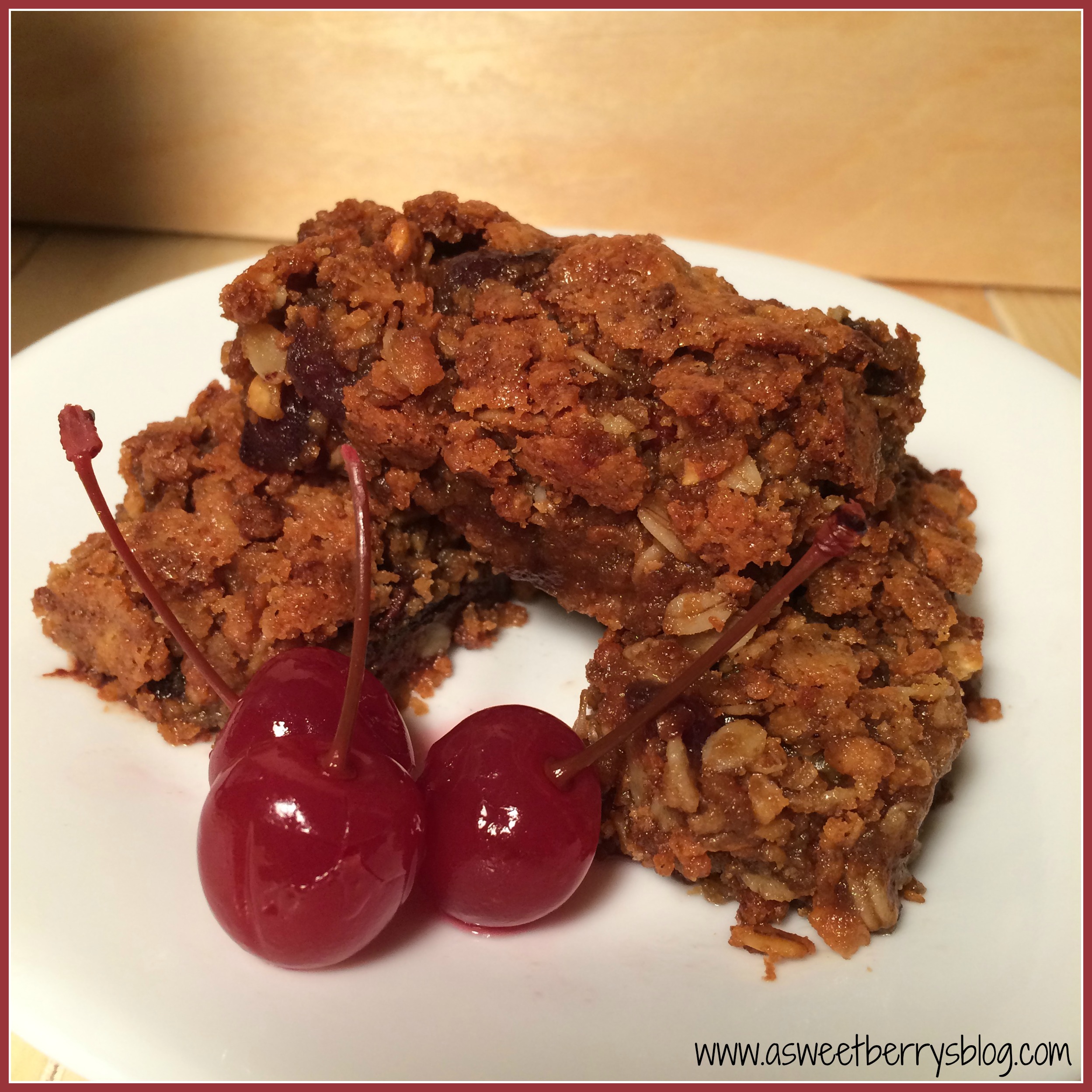 A simple and yummy homemade granola bar. The kids can even help!
Ingredients
3 cups Granola (or you can use plain oats)
3/4 cup Gluten Free Flour
3/4 cup Butter, softened
1/2 cup chopped Maraschino cherries (I used CherryMan)
1 tsp vanilla
3/4 cup light corn syrup or honey
1 tsp baking soda
3/4 cup of chocolate chunks
Instructions
Mix granola, flour, baking soda, softened butter, vanilla, corn syrup together. Add the chocolate chunks. Chop cherries and then fold them into the mix.
Butter a baking dish and press the mix into the dish.
Bake, let cool for 10-15 minutes and then enjoy!
A Sweet Berry's Blog http://www.asweetberrysblog.com/
Be sure to check out other ways to use CherryMan Cherries!
And enter for a chance to win! a Rafflecopter giveaway
Until next time…..