Valentine's Day is right around the corner! These ShrinkFilm "Love" Earrings are perfect for the day of LOVE! They were super easy and turned out super cute!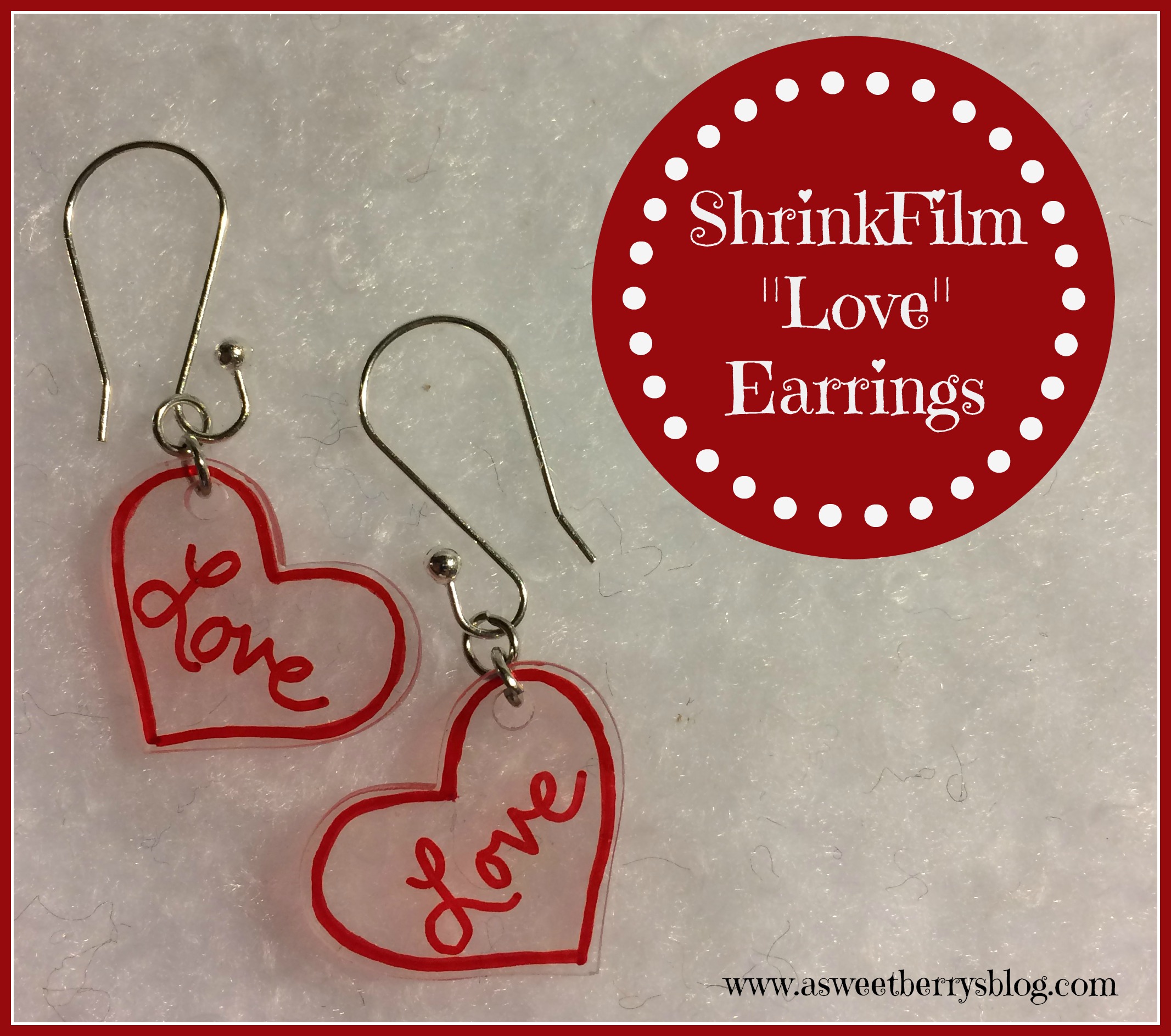 Using my Sizzix Eclips2 and ShrinkFilm that I purchased from A.C.Moore, I cut out a bunch of hearts. The Eclips2 was so quick at cutting all of the hearts and they were all the same size!



Using just a regular hole punch, I went ahead and punched my holes, only one per heart. Then I used a Sharpie permanent marker to draw an outline and the word Love. Next it was time to put my hearts into the toaster oven and watch them shrink. It amazes me every time that it only takes 2-3 minutes for it to shrink!



I keep a stash of earrings and jump rings in my supplies. Using my round nose pliers, I added my jump rings (two to each heart) and placed them on my earrings.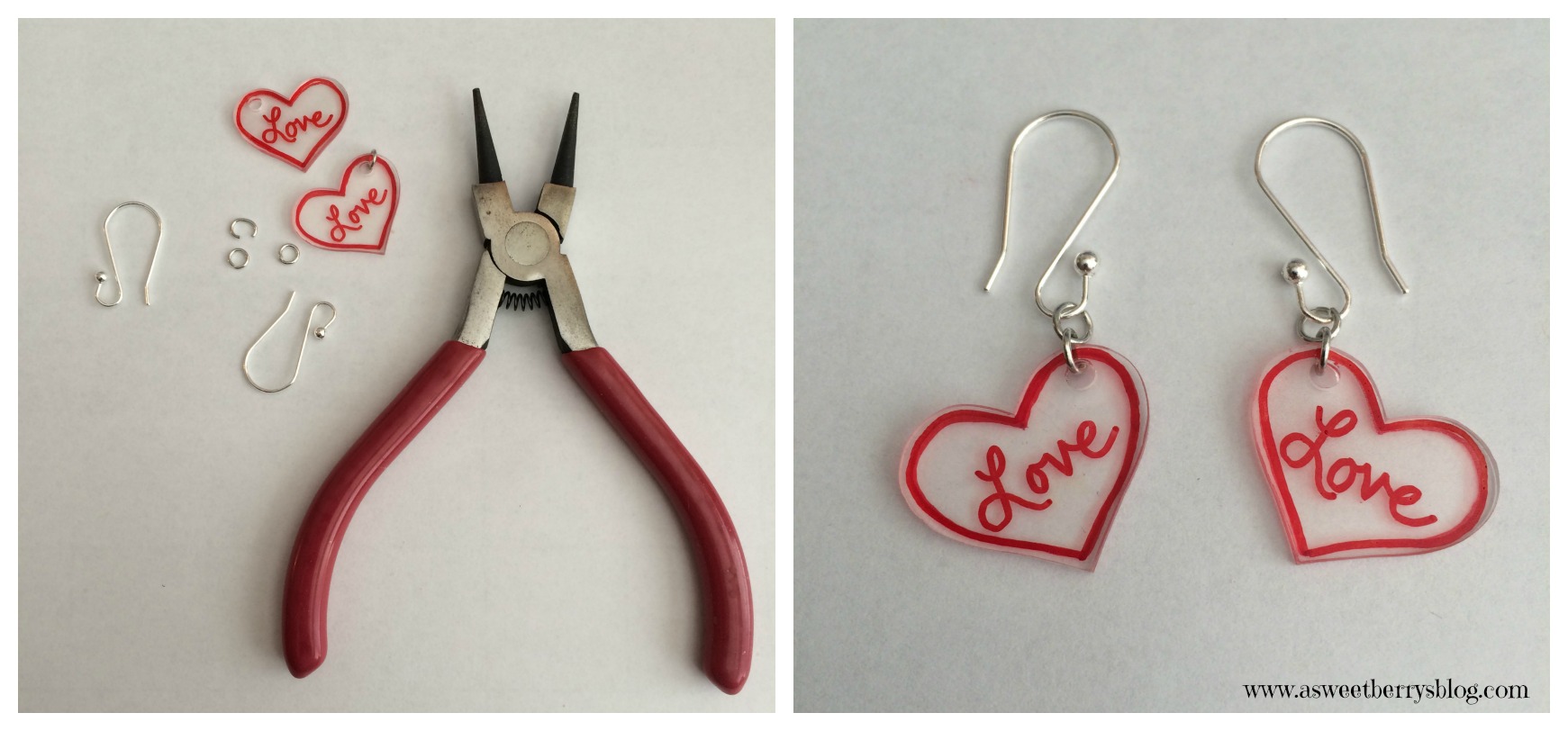 I love how they came out and I hope you like them too! This cute pair of earrings took all of 15 minutes (maybe a little less) and they are perfect for Valentine's Day! Click here to check out a matching bracelet!
Click the box below to check out other great 15 minute or less Valentine's Day crafts!