Valentine's Day is the Day of Love! This ShrinkFilm "Love" Bracelet is perfect to wear for the day or to even give to a friend or Love as a gift!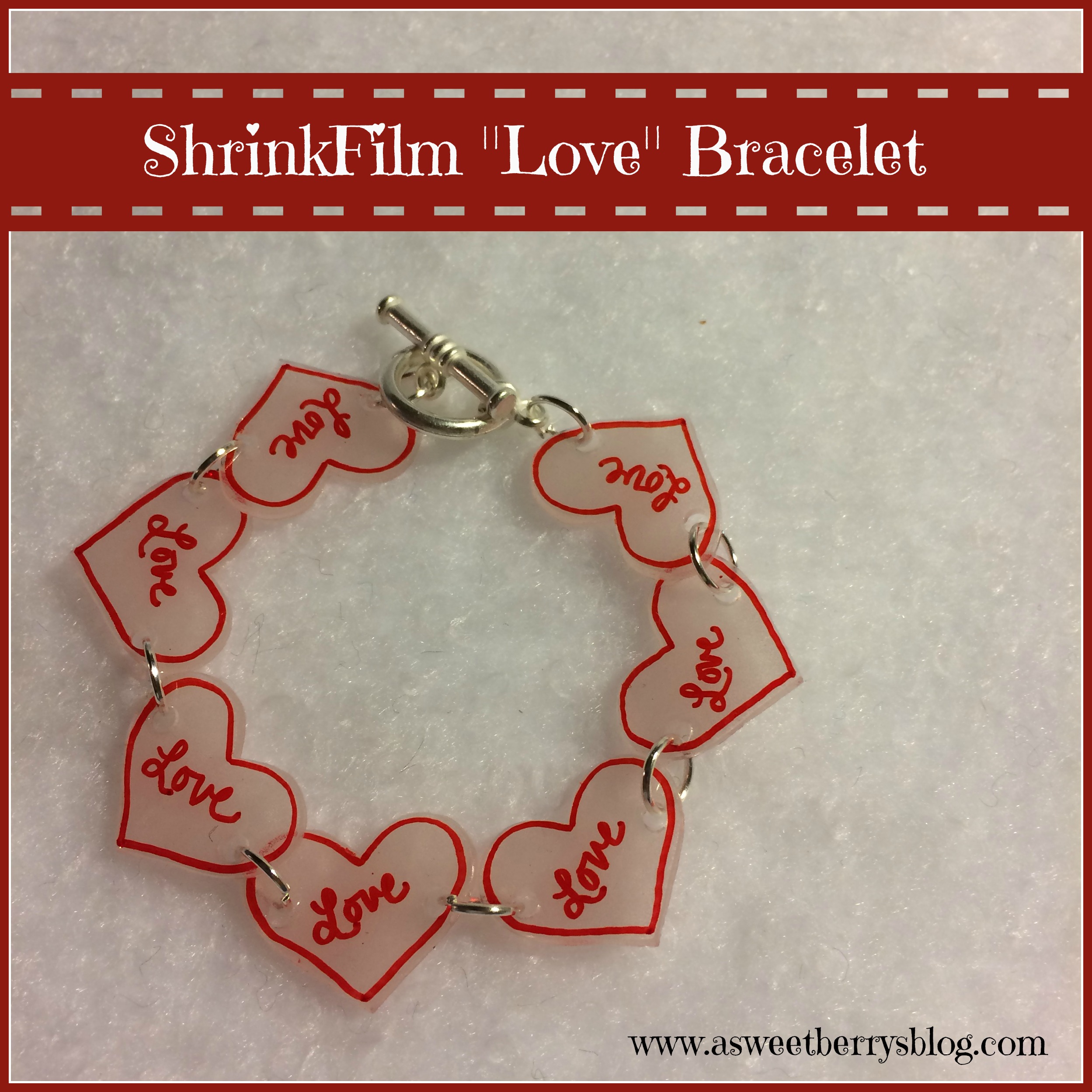 Like with my ShrinkFilm "Love" Earrings, I used my Sizzix Eclips2 and ShrinkFilm that I purchased from A.C.Moore to cut my hearts out. It was easy, quick and all of my hearts were the same size!



Using a hole punch, I cut two holes from my hearts, one on each side. Then with a Sharpie permanent marker, I drew and outline and wrote the word Love. Once they were all colored, I placed them in the toaster oven for 2-3 minutes and then they were ready to be put together as a bracelet.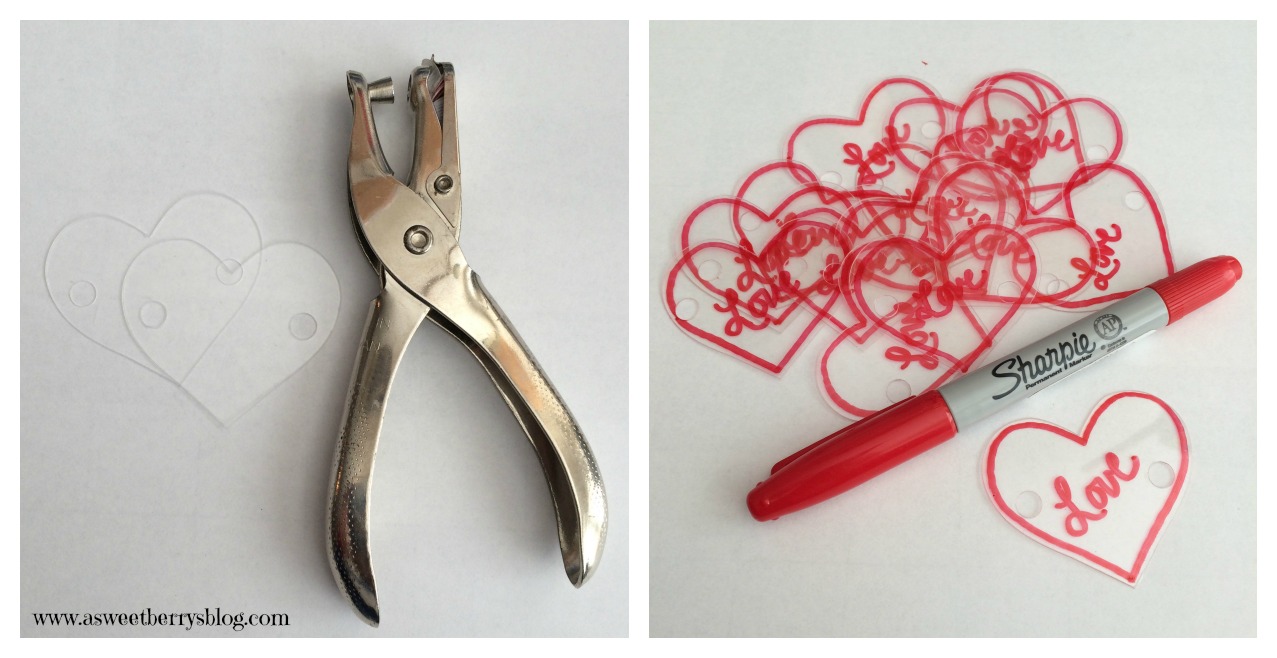 Using larger jump rings and my round nose pliers, I attached each heart to together forming a bracelet. On each end, I added a toggle piece. For it to fit my wrist correctly, I added and then removed a heart just to make sure it wasn't too big or too small.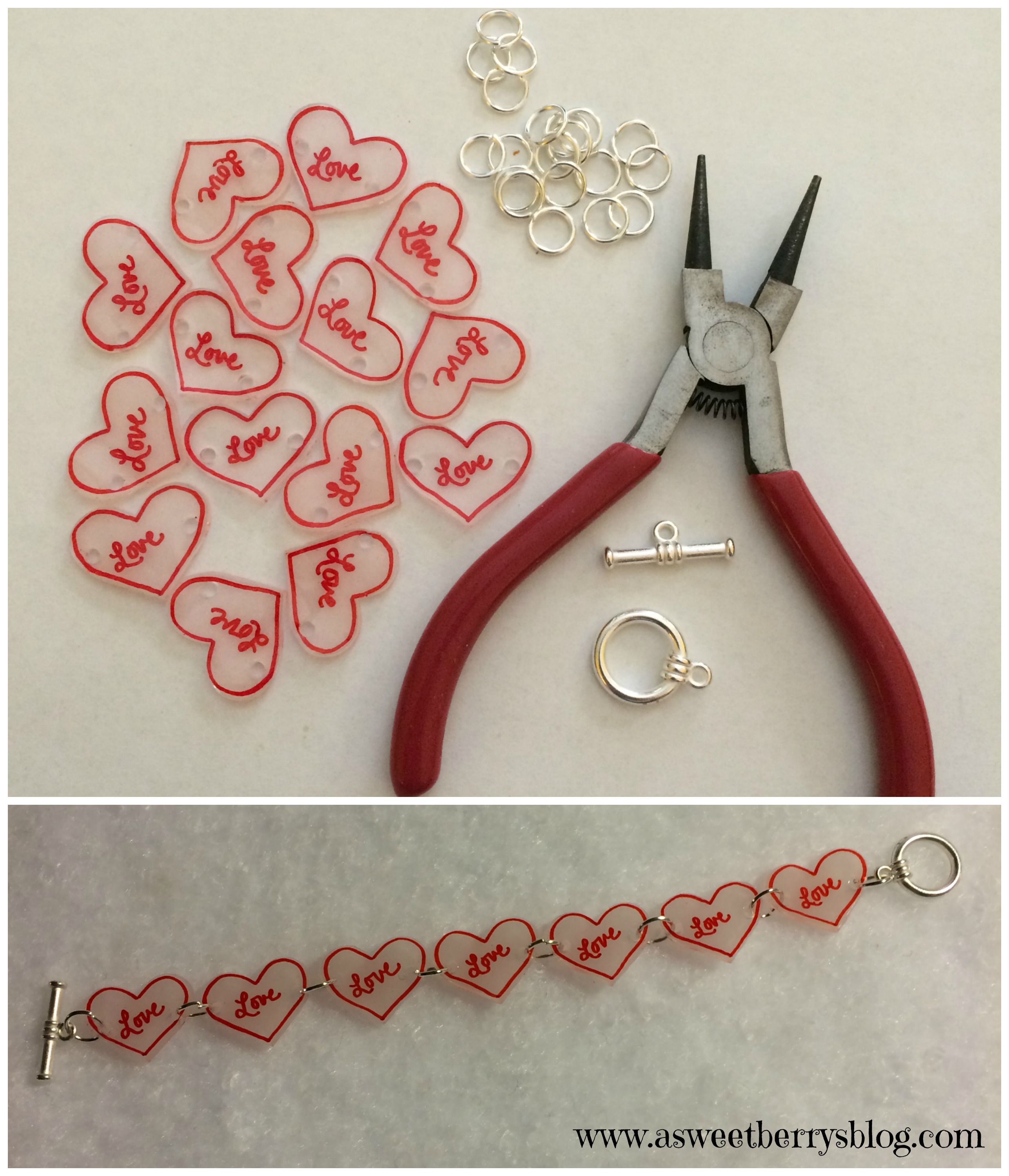 Hope you like my "Love" Bracelet. I "LOVE" it! Be sure to click here to check out my ShrinkFilm "Love" Earrings that match!
Until next time……