Sometimes I like to be a little unconventional! This time it's with a Valentine's Day Card! I'm participating in a Valentine's Day DIY Card Swap! So, for this Card Swap, I made an Embroidery Hoop Art that can be displayed using Kunin Felt!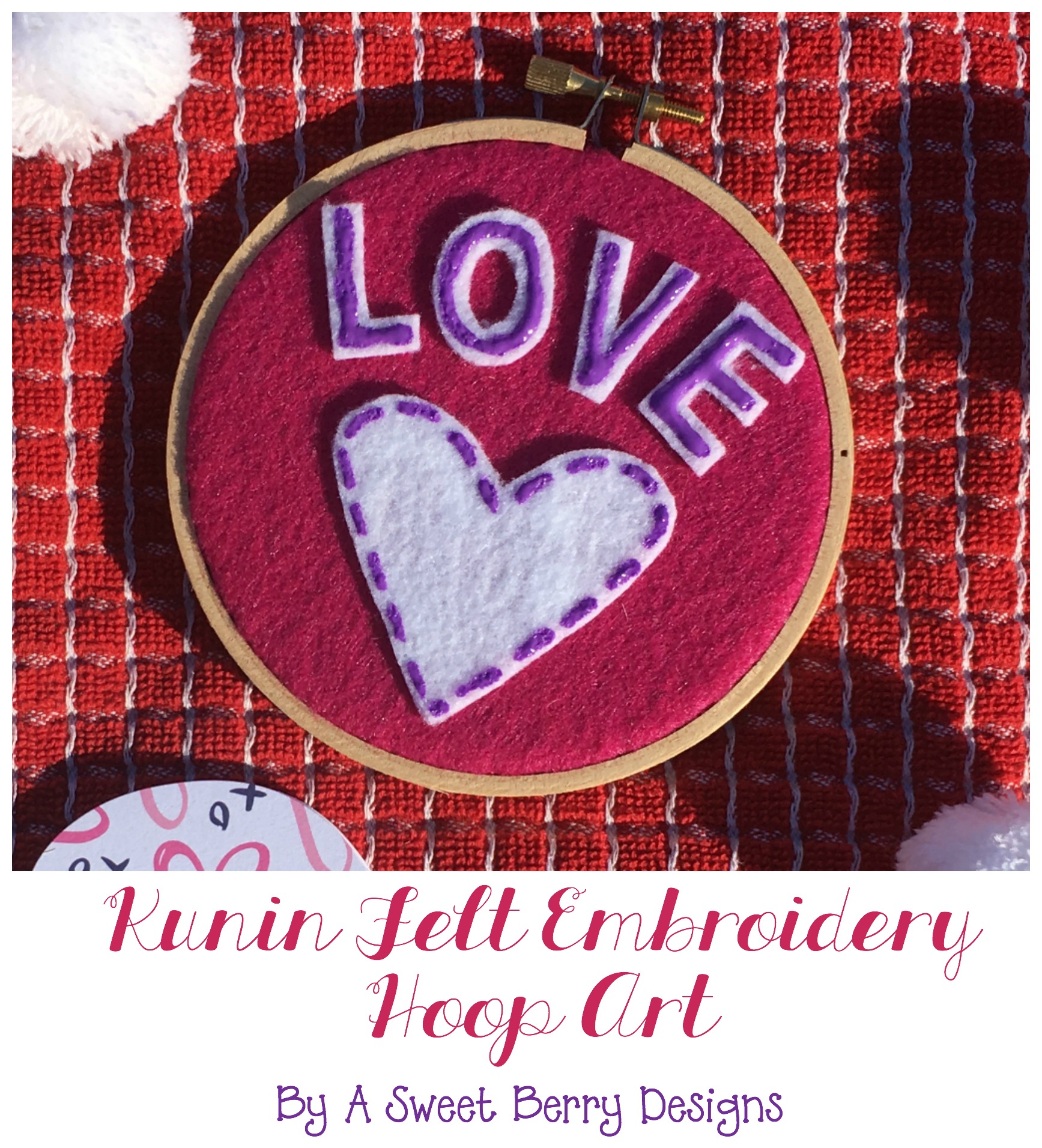 Materials Needed:
Embroidery Hoop (I used a 4 inch)
Pink and White Felt (Kunin Felt)
Scissors
Beacon Felt Glue
Tulip Fabric Paint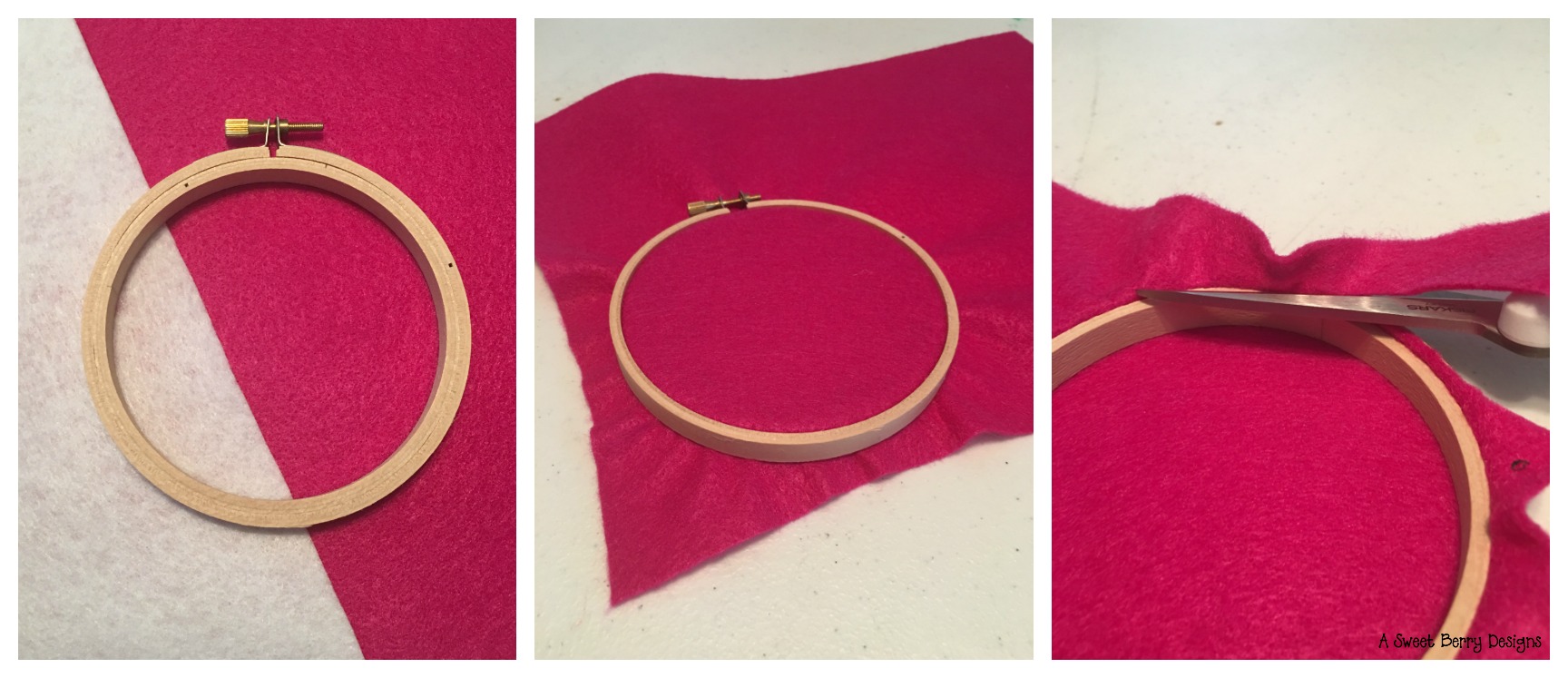 Directions:
1. I placed the felt in the hoop and tightened the screw.
2. Once the fabric was pulled tight, I trimmed the extra felt.

3. From the white felt, I cut a heart and the letters to spell "LOVE".
4. Using Beacon Felt Glue, I glued them down.
5. Using Tulip Slick Fabric Paint, I added some details.
6. Let dry and then it's ready to be put in the mail to a special person!
Here is one that I made for the Designer Section Share The Heart Free Art Project at Creativation in Phoenix, AZ last month. Pieces of Art with a Heart made by the CHA Designers placed art around the show and people could find it and keep it! My friend Laura Kelly was the one to find mine! For this one, I used Laura Kelly's Lemonade Alphabet and Heart #5 dies from Sizzix.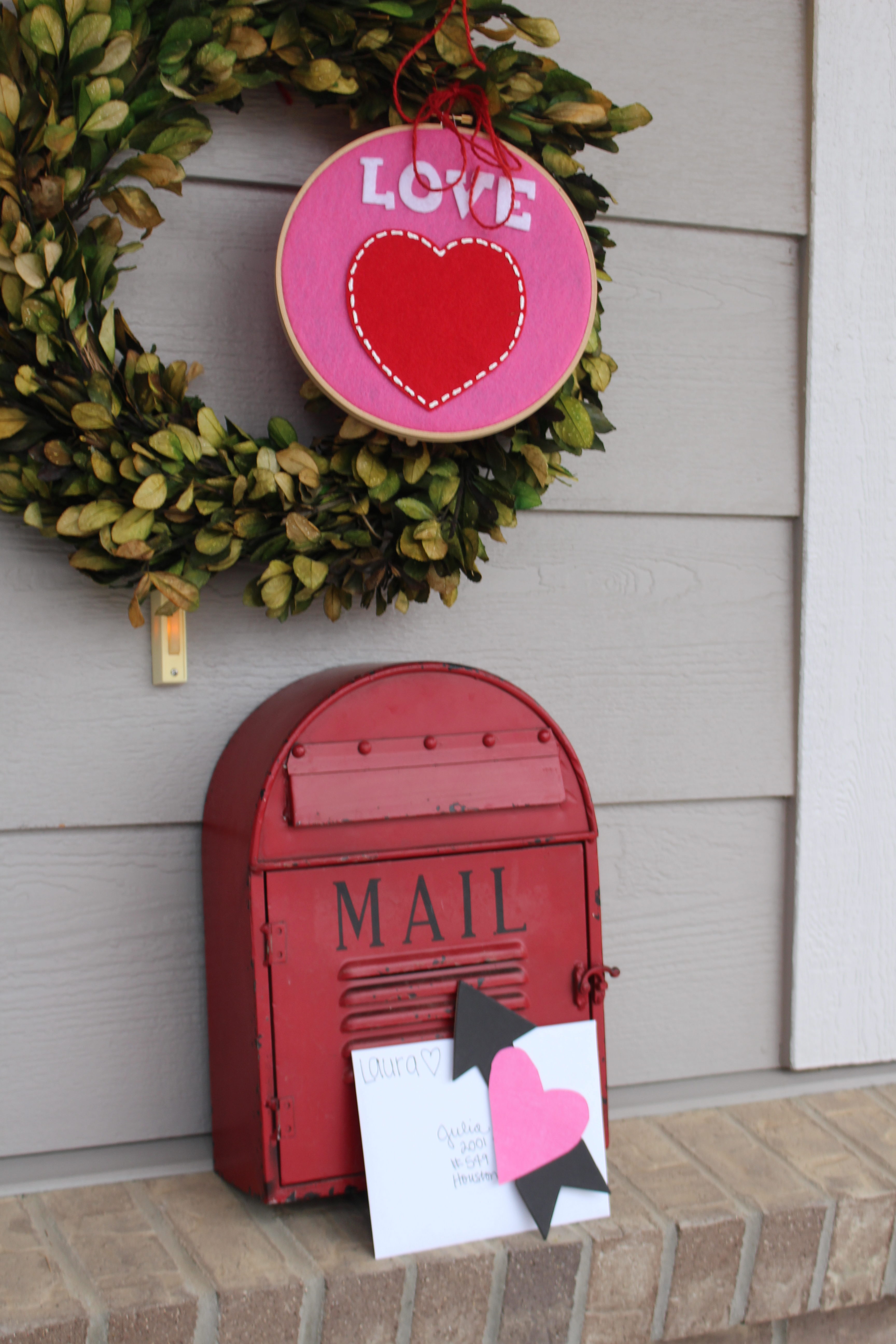 Check out 9 other great Valentine's Day Card ideas!
Ariel from PMQ for two's post // here //
Laura from Me And My Inklings's post // here //
Julia from Bunny Baubles's post // here //
Alexis from Persialou's post // here //
Mila from Jest Cafe's post // here //
Lisa & Rachel from Haute Girls Official // here //
Dena from Dena Designs's post // here //
Mara from Wishes and Merriment's post // here //
Amy from The Glitter In My Tea's post // here //
Also, here is a more traditional Valentine's Day Card! Click the photo to check it out!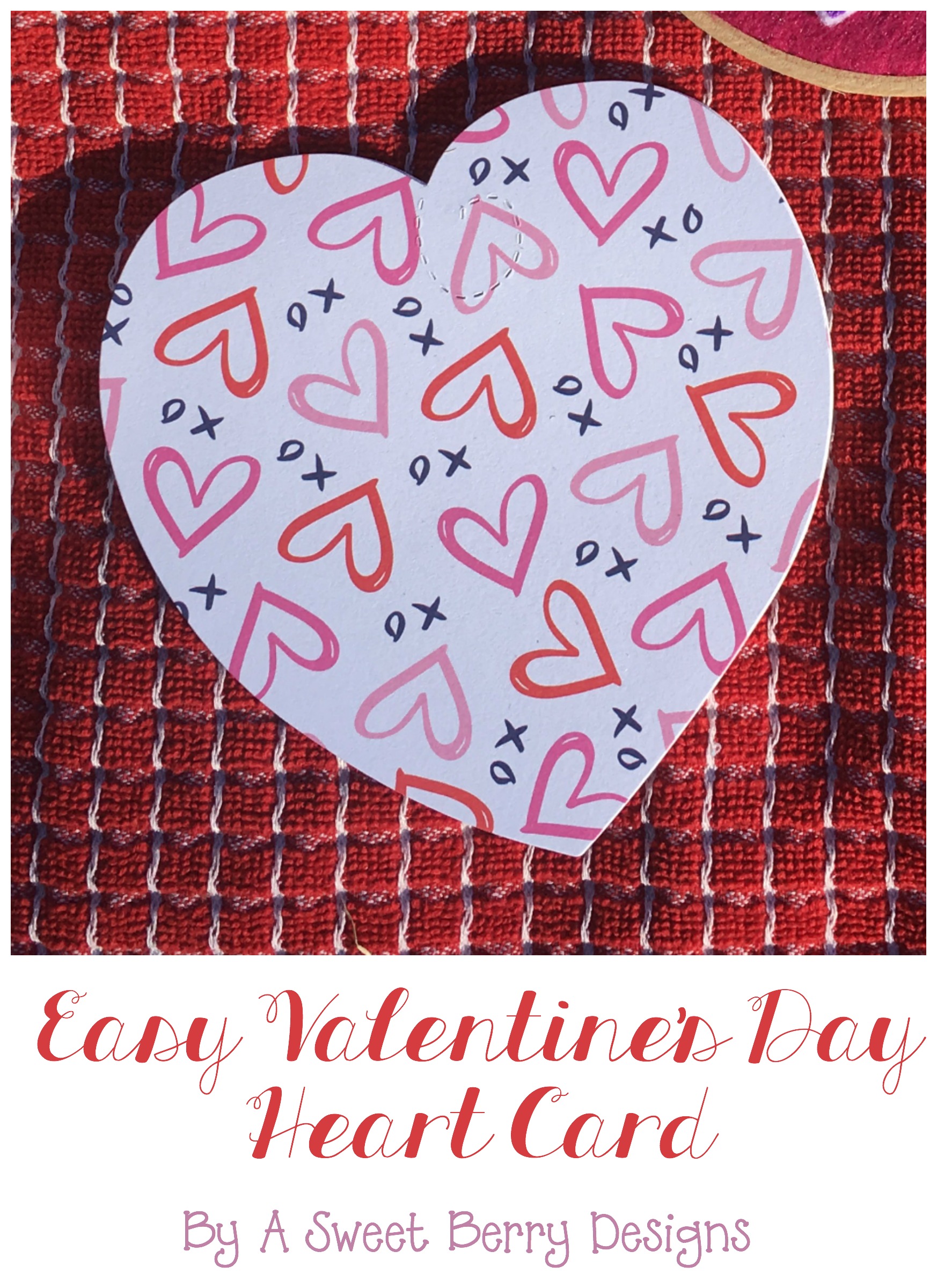 Hope you enjoyed this Embroidery Hoop Art! Until next time….