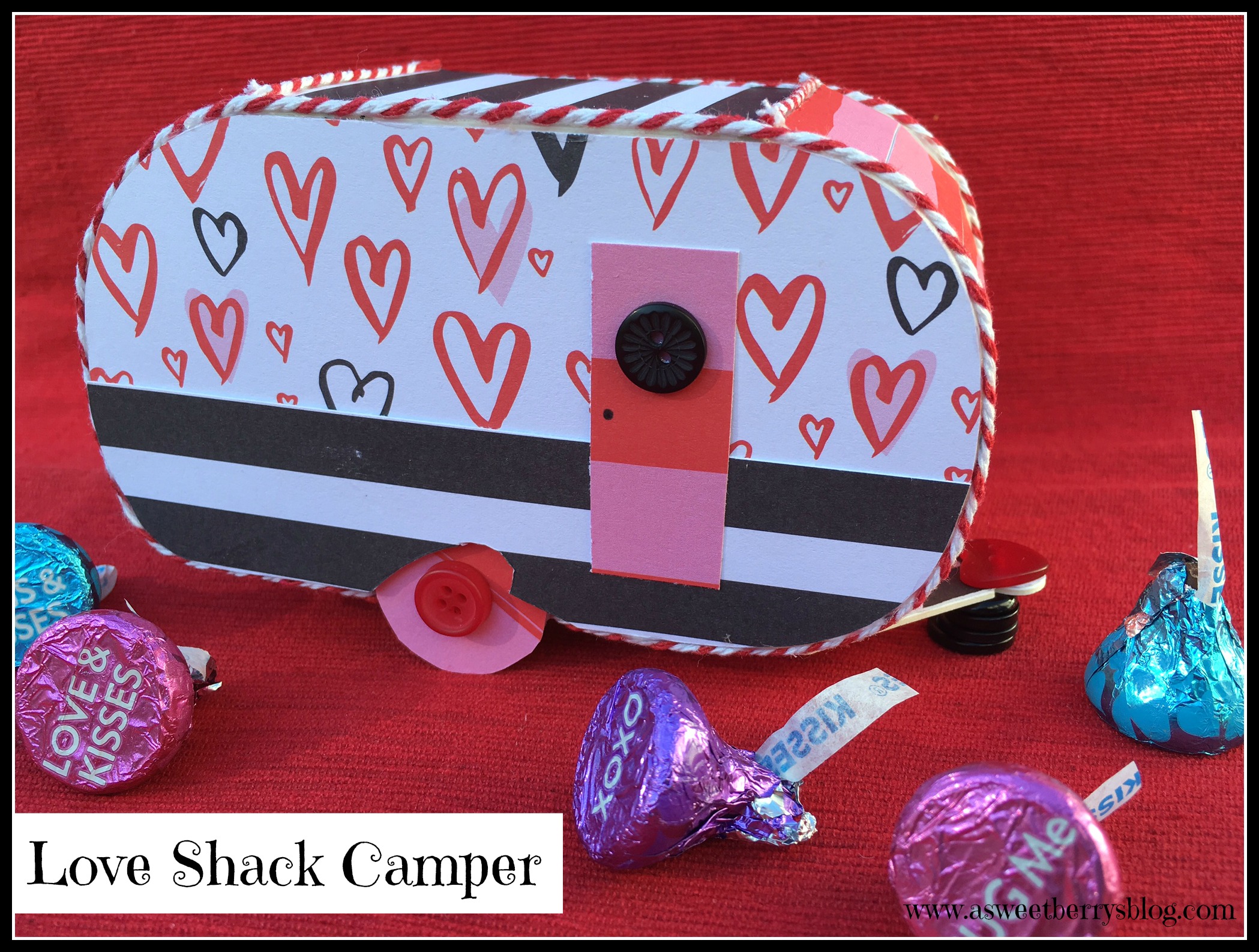 Eileen Hull is one of the coolest people I know! She has a travel trailer named Scotty that she travels across the country in going to different scrapbooking stores on her Paper Trail. Eileen also has a die cut line with Sizzix. I've gotten to know Eileen over the years from events like CHA (Craft and Hobby Association Mega Show) and SNAP (blogging conference) and I am amazed at her creativity. One of my favorite dies by Eileen is her Travel Trailer. My friend Rina, also known as Mothership Scrapbook Gal, is on Eileen's Inspiration Team and sent me the trailer die cuts so that I could have fun designing my own Travel Trailer! The trailer is cut from Matboard, which is a thick paper material and is very sturdy and great for 3D projects. I decided that I wanted mine to be a Love Shack!

Using American Crafts Valentine paper that I purchased from AC Moore and my exacto knife, I did some measurements and cut my paper selections to the size of the die cut outs. I used Tombow Mono Permanent Adhesive to adhere the paper to the trailer pieces.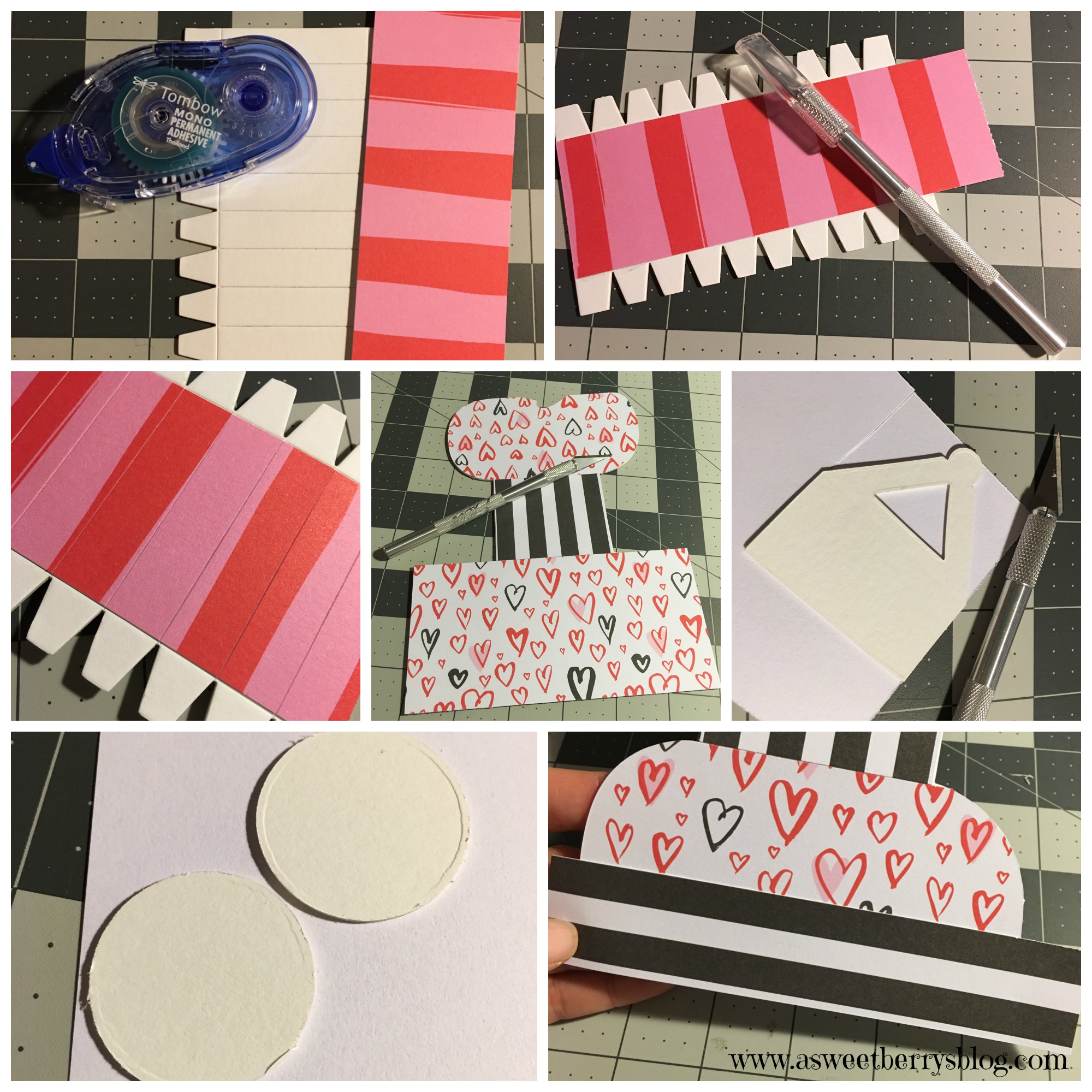 After all of my paper pieces were on my die cut pieces, I constructed the trailer. Instructions on how the camper was put together can be found here on the Sizzix website.
Hope you like my little Love Shack! It's perfect for a Valentine's decoration! Happy Valentine's Day!
Until next time…….