Disclosure: This blog post contains one or more affiliate links.
It's time for the Valentine's Day Craft Lightning series! And since I'm obsessed with banners lately, this was an easy one for me! It really takes less than 15 minute and even the kids can help out with it.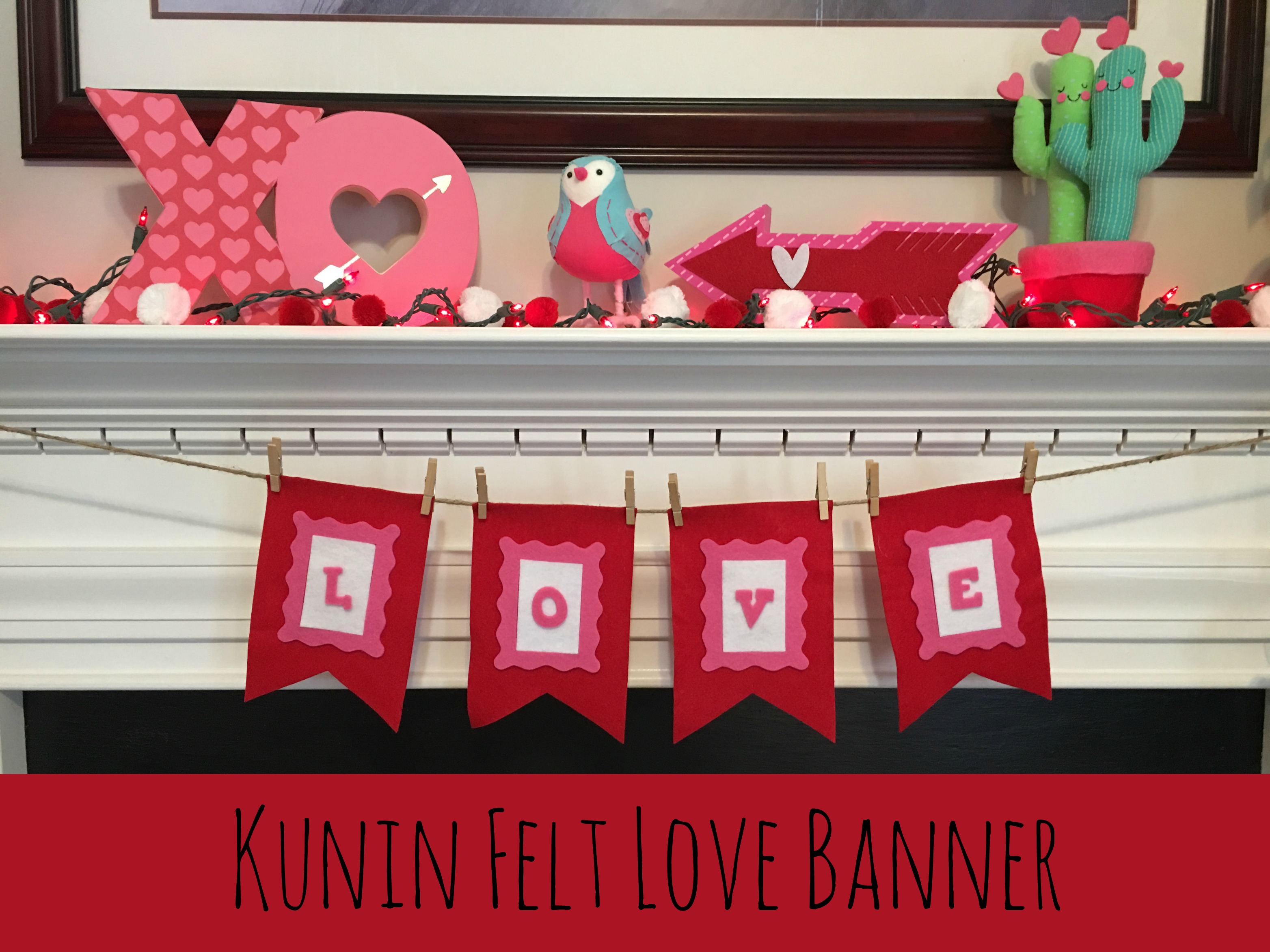 Materials needed:
Sizzix Cutting Machine (I use a Big Shot)
Kunin Felt
Dies:
Felt Glue (I use Beacon's)
Jute Rope
Clothespins (I like the medium sized ones)
Step 1: Using the Big Shot machine and dies, I cut all of my pieces. Lori Whitlock's Banner die is my favorite die ever, especially with the banner craze that I have right now!!!! I also love Laura Kelly's Lemonade Alphabet! The Sizzix Wavy Frame is so versatile! I cut the frame out in two different felt colors.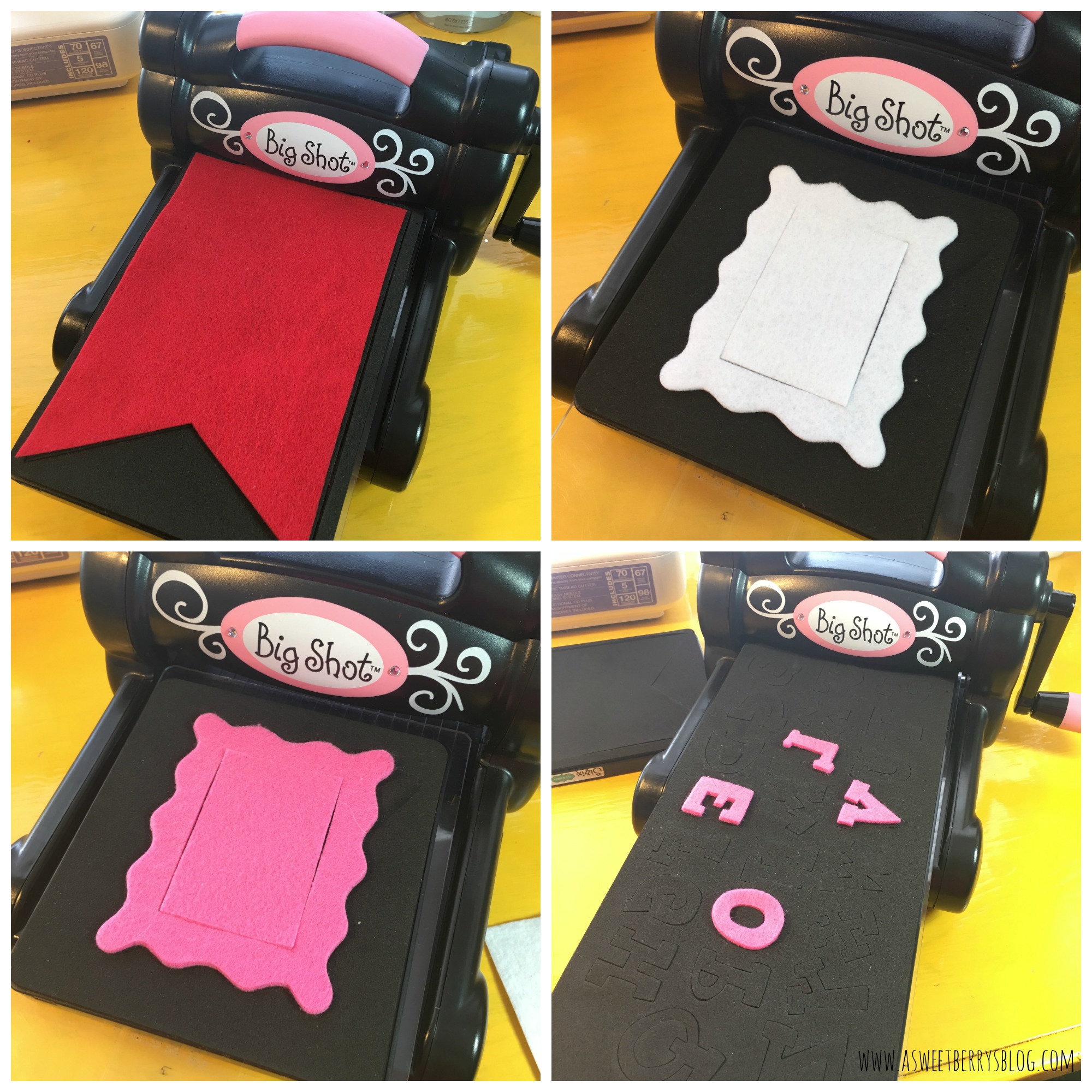 Step 2: Lay your design out. At first, I wasn't going to add the inside of the frame piece, but then I decide to. I like it! Once you have it laid out the way you want it, glue it all down. I glued the frames down first and then added the letters.

Step 3: Let it dry and then add it to your jute rope using clothes pins. Then hang it up! Another option is to cut small cuts into the top of your felt banner and then slide it onto the jute rope. I like the clothespins, simply for the fact that I like to make banners for different occasions and I can just switch them out! I love to use Command Strips to hang up my banners. They are easy to remove and you can put them wherever you want!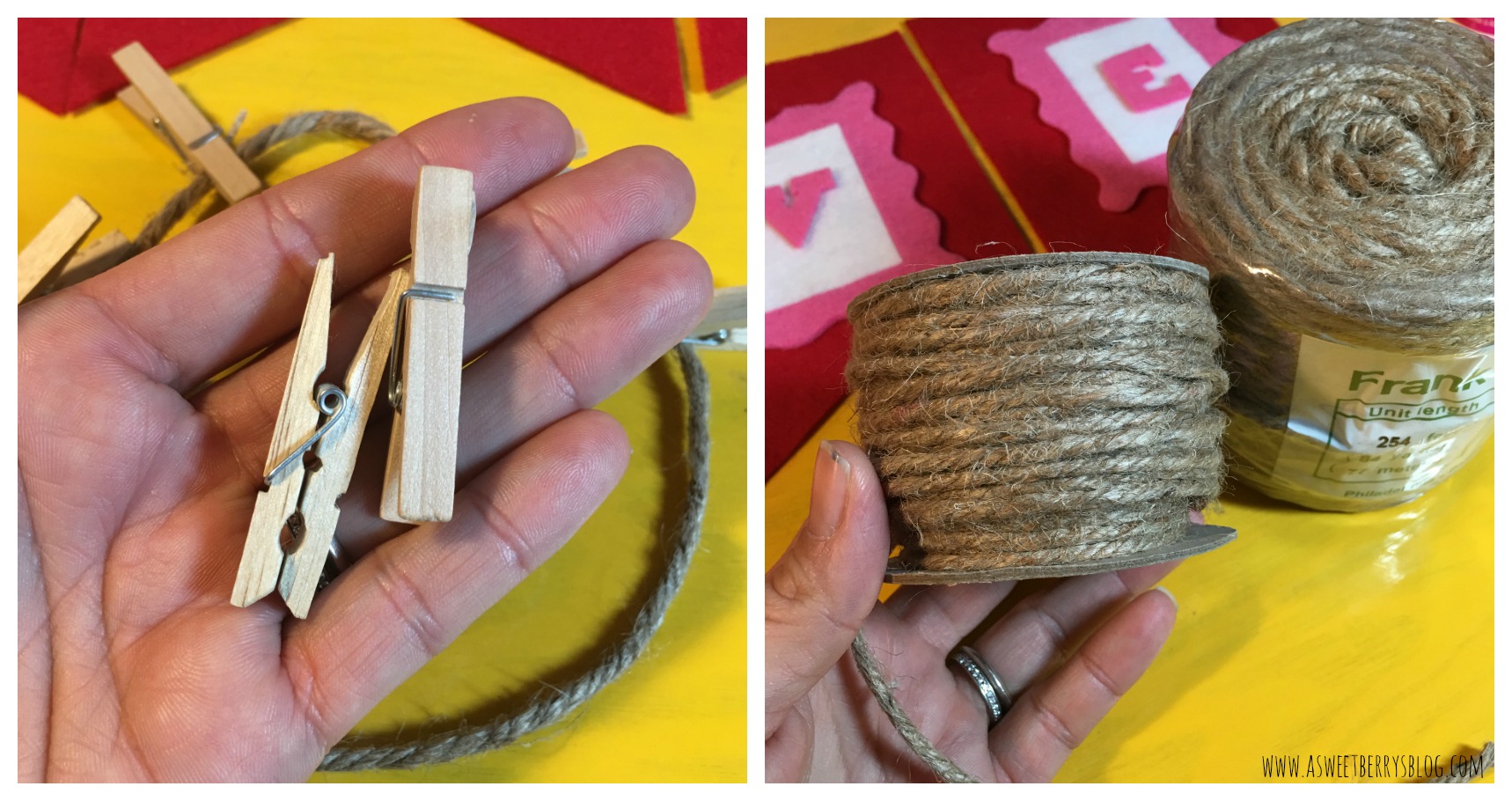 I hope you like this adorable LOVE banner made from Kunin Felt.
Be sure to check out all of the other quick and easy Craft Lightning Valentine's Day crafts by clicking the button below!!!