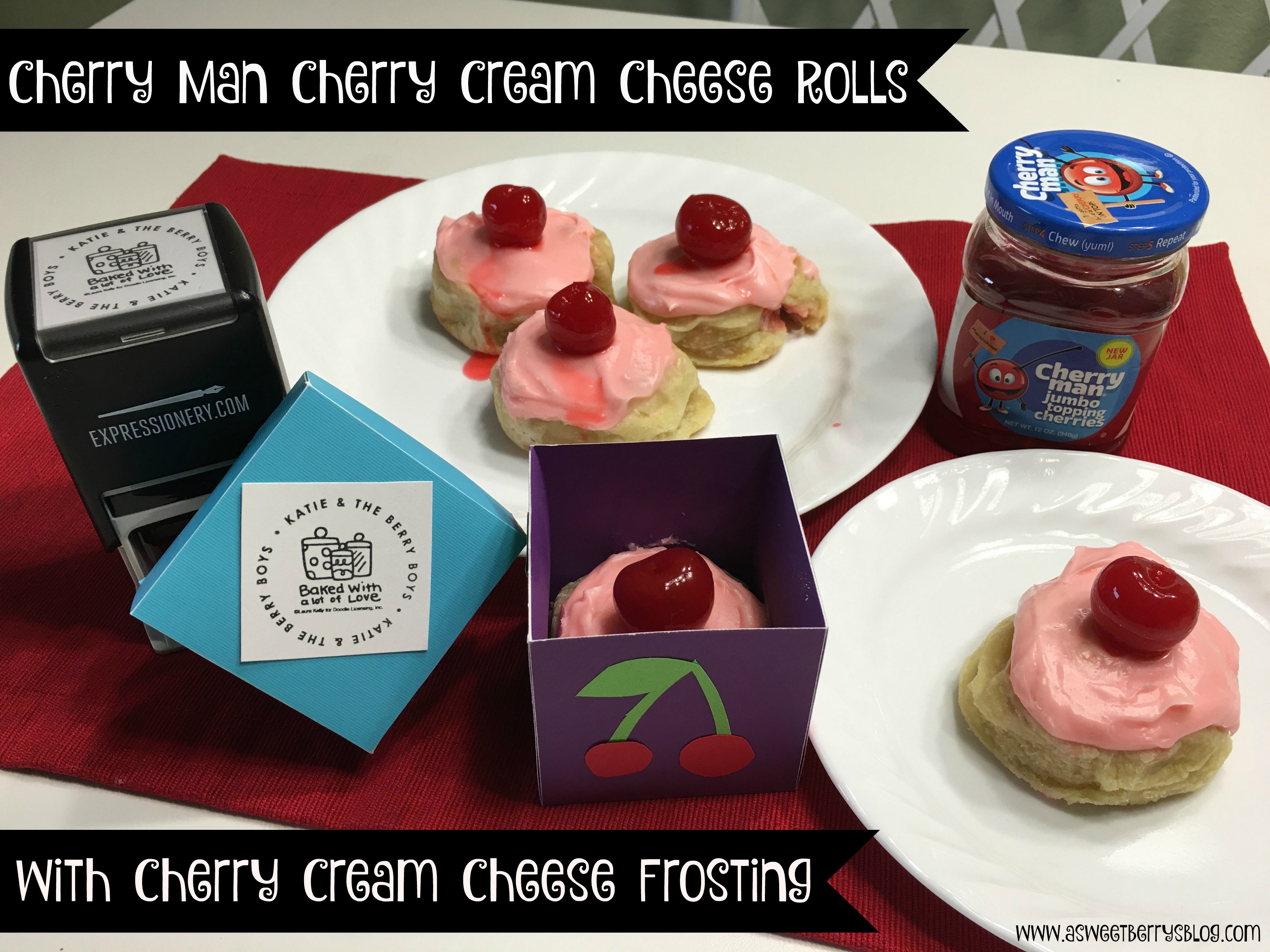 Disclosure: This blog post is compensated and I also received product from CherryMan/Seneca Foods for this blog post. All opinions are my own. This recipe is also my own recipe. This post is a part of the Laura Kelly Design Team. There is also an Expressionery.com affiliate link in this post.
Cherries are very popular in our house with the boys, especially Maraschino Cherries. And CherryMan has the best! I am so excited to share this yummy recipe with you. It is great for a special breakfast or for an afternoon snack! It could also be for an after dinner dessert! It's a super easy recipe, only consisting of a few ingredients and is a great recipe for the children to help with!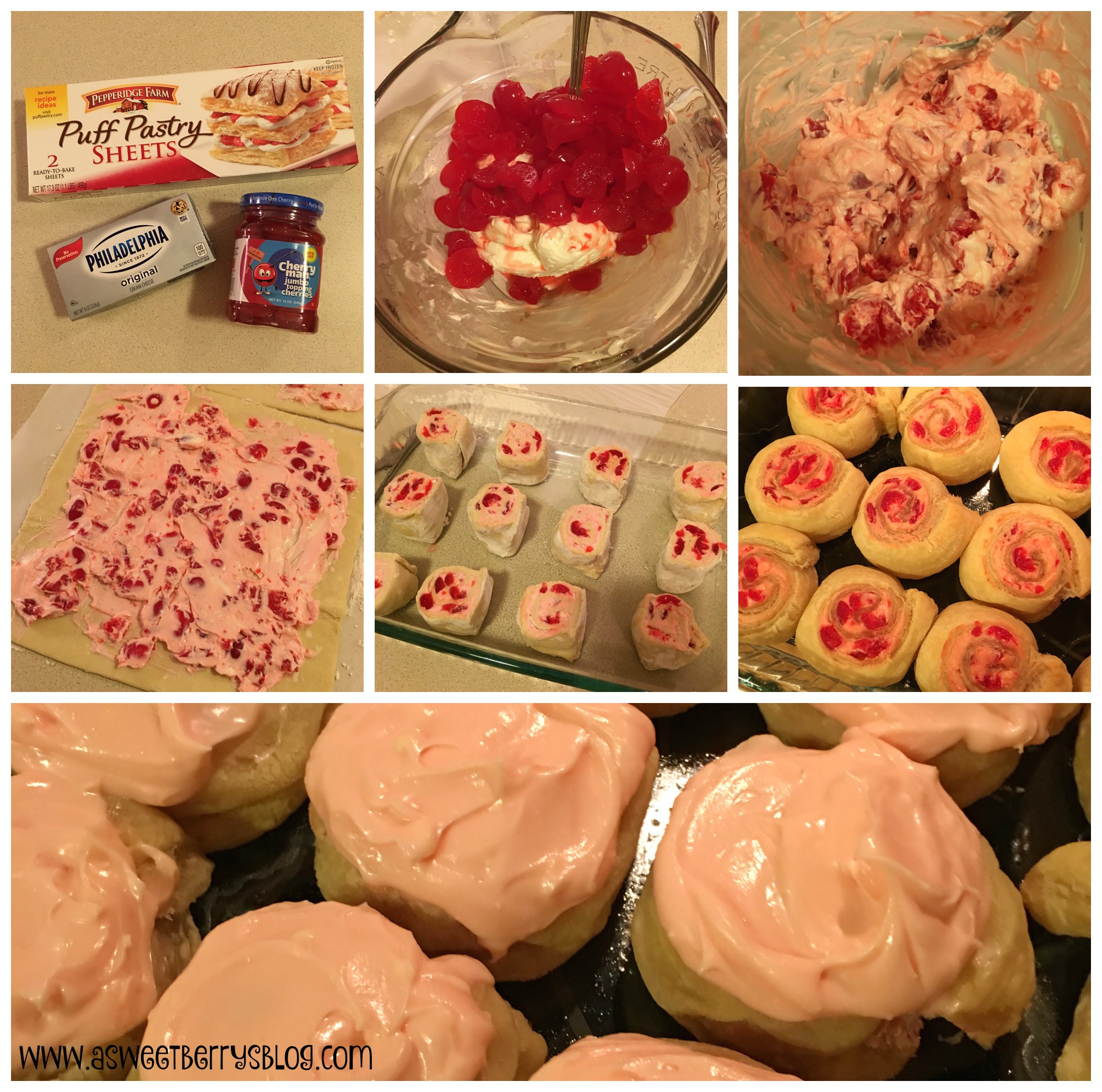 Cherry Man Cherry Cream Cheese Rolls with Cherry Cream Cheese Frosting
Ingredients
Pepperidge Farms Puff Pastry Sheets (you will need 2 sheets)
16 oz of Cream Cheese
1 jar of CherryMan Maraschino Cherries with juice
1.5 cups of Powder Sugar
4 tbsp butter
Instructions
Chop the cherries into quarters. You can save a few to add to the top on your frosted rolls. Make sure to save the jar of juice.
Mix the cherries in with 8 oz of cream cheese.
Roll the pastry sheets out onto a piece of parchment paper that has been lightly sprinkled with flour.
Spread the Cherry Cream Cheese Mix out onto the pastry sheets.
Roll the pastry sheets up and slice into rolls. I cut mine at about 1.5 inches, getting 6 out of each roll.
Place in a lightly greased baking dish or pan.
Bake at 400 degrees for 30 minutes.
Let cool.
In a mixing bowl, mix together 8 oz of cream cheese with butter until smooth.
Add in the 1.5 cups of Powder Sugar.
Add in 7-8 tsp of the cherry juice. You can add more or less, to your liking.
Spread on cooled rolls.
If you saved cherries for the top, add one to each roll.
http://www.asweetberrysblog.com/2016/06/15/cherry-man-cherry-cream-cheese-rolls-with-cherry-cream-cheese-frosting/
You could also give these sweet treats out to friends or family. Using my Sizzix Eclips2, I cut out a cute little square box with a lid that I purchased from the SizzixShapeStore. Using a Tombow tape runner, I put it together with the instructions provided with the cutting file. I cut out cherries, leaves and stems and added them to the sides of my box! Once the box was complete, I used my Expressionery.com self-inking stamp designed by Laura Kelly to make a label for the top of my box. You can get your own self-inking stamp here!!!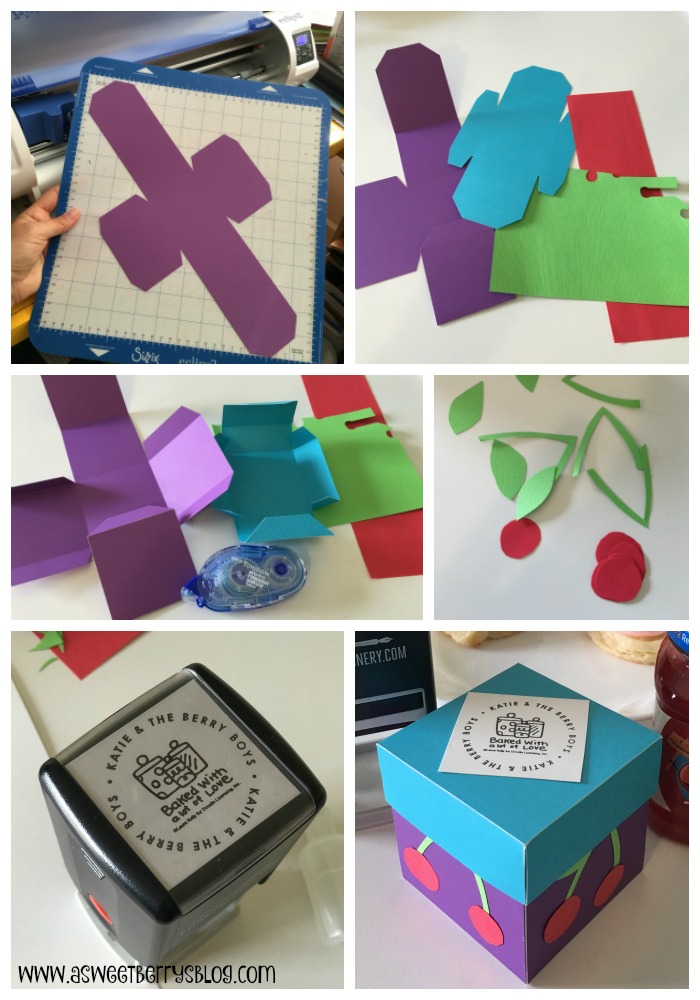 I hope you decide to try this delish dessert! It was adult and kid test and approved!

As this post was a part of the Laura Kelly Design Team monthly post, there are many other CherryMan Cherry Recipes by some really great bloggers! Be sure to check out those below. Also, be sure to enter to win a CherryMan Prize Pack and $100 Gift Card!!!

Until next time….