Boy Scouts are always out in the hot sun doing something fun! What better to keep them hydrated? A DIY bottle carrier that they can carry over their shoulder to keep their water bottle close to them and not have to worry about setting it down and forgetting it!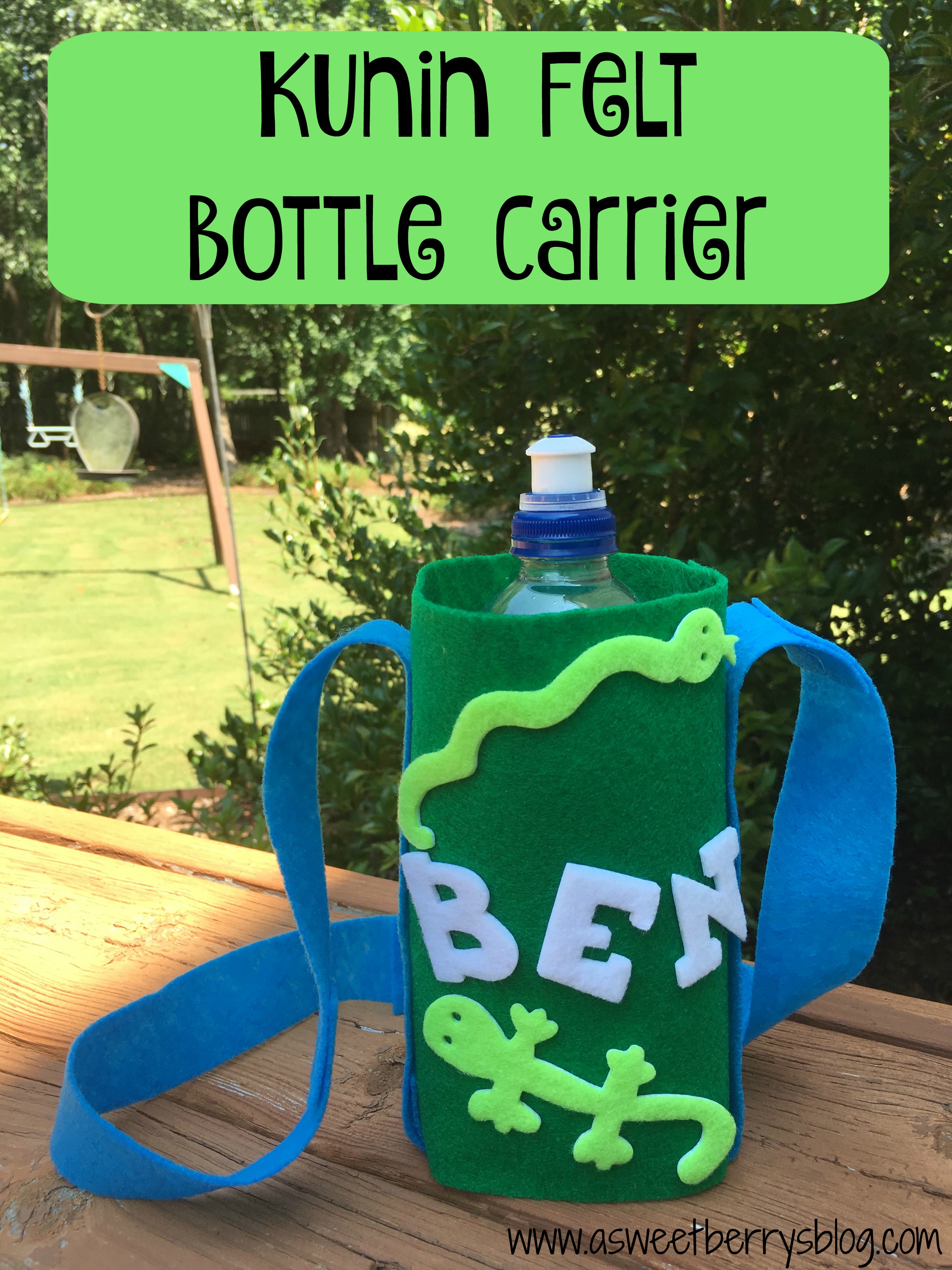 This super easy Bottle Carrier was made using Kunin Felt and Aleene's Fabric Fusion, as well as a few other products!
Once I decided which color felt that I wanted for my base, I did a rough cut, making sure that it was tall enough to hold my water bottle. I glued the ends together so that it created a tube. Then I chose the color for my strap. I cut the blue felt into strips and glued them together at the ends creating one long strip.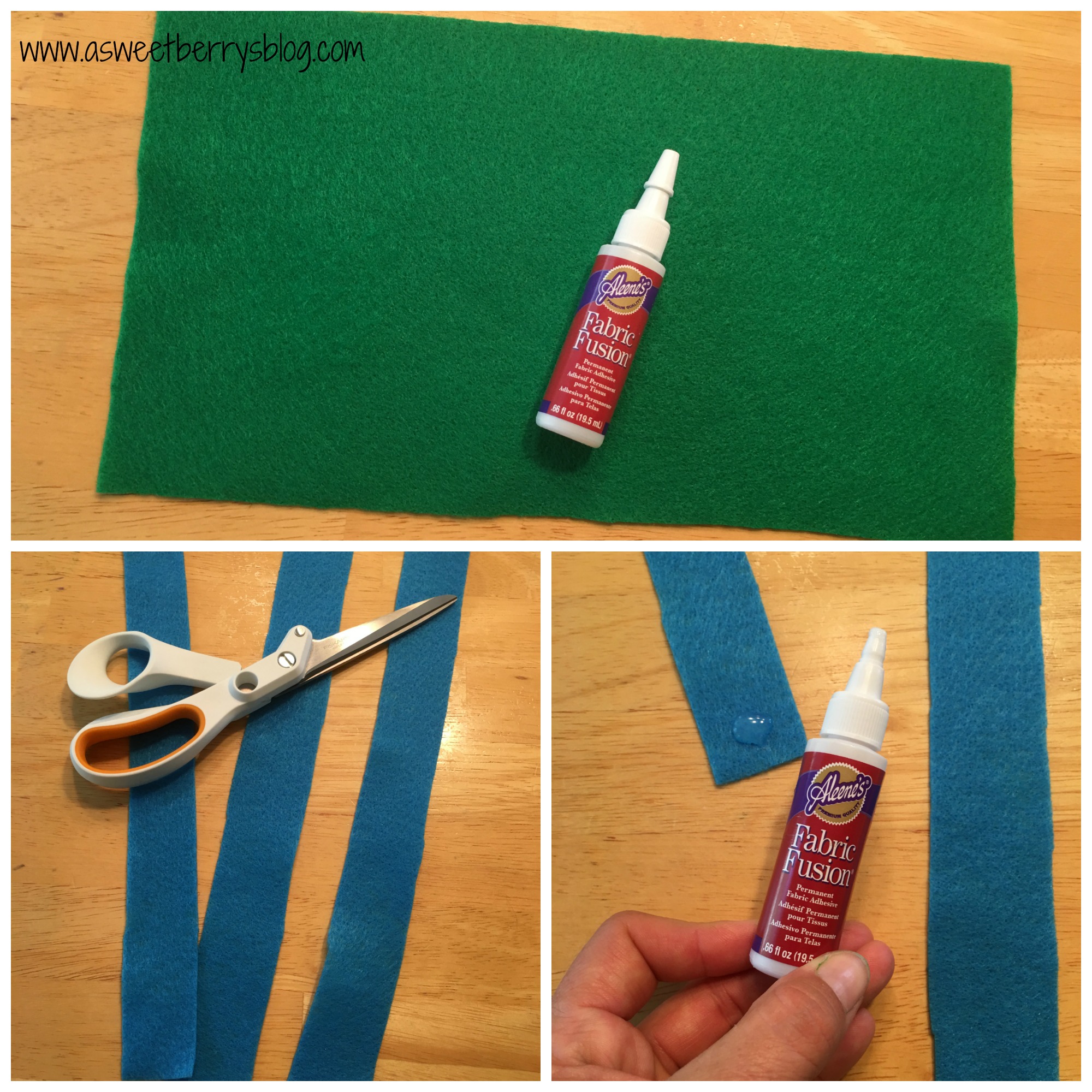 Because my green tube has open ends, I placed the strap along the bottom and pulled the straps up the sides of the tube and glued them using the Fabric Fusion. That way, my water bottle wouldn't fall out of the bottom! Then, I set it out in the sun to dry quicker.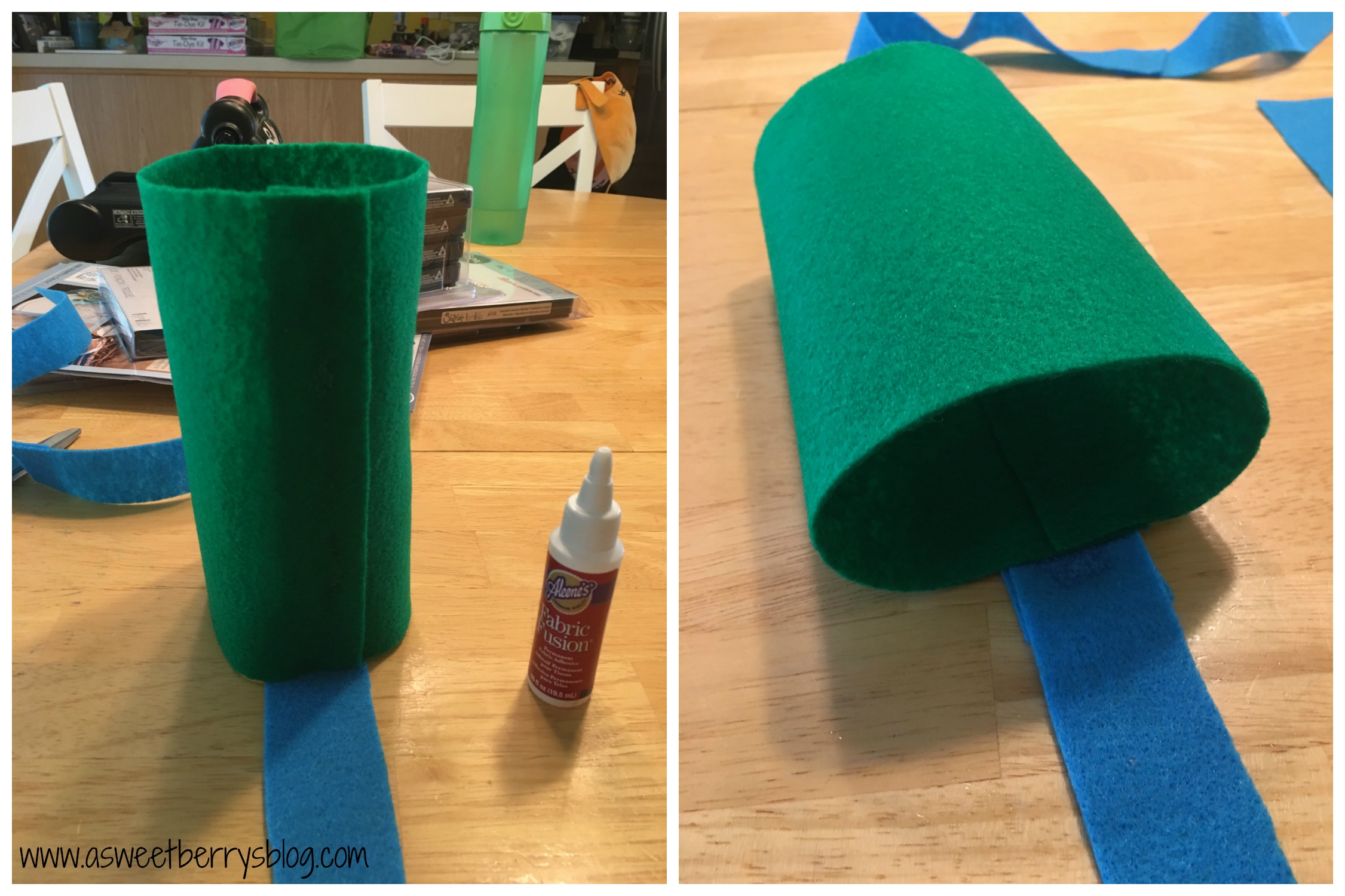 I didn't want the bottle carrier to be plain, so I used different color felts, Sizzix dies designed by Laura Kelly, Coats Phoomph for Fabric, and my Sizzix Big Shot to cut out a name and some little critters!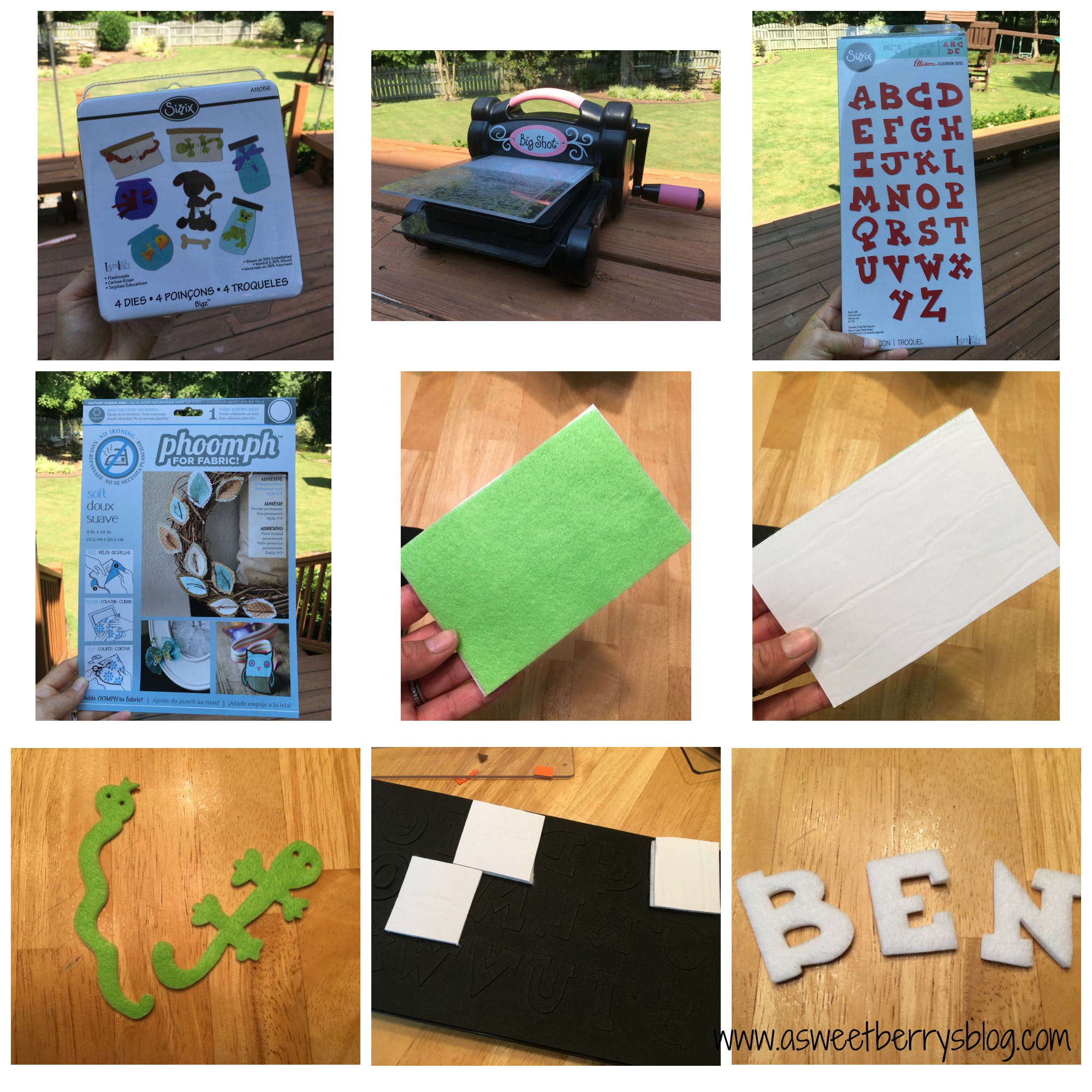 Once my glue was dry, I attached the name and the critters. And then it was ready for my bottle!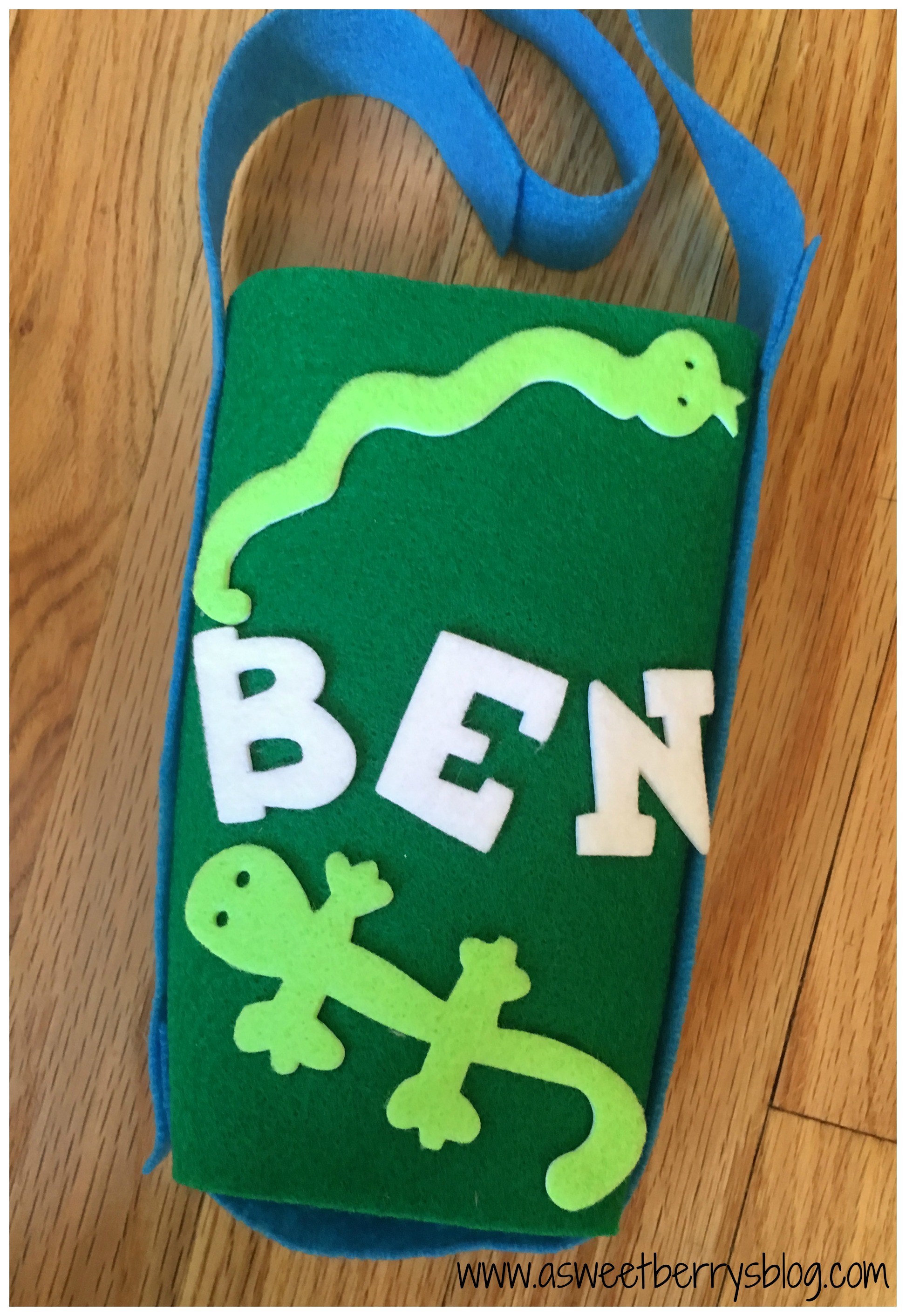 This craft could also work for girl scouts and anyone that just wants to create their very own bottle carrier!
This project is a part of the Craft Lightning Scout Crafts co-hosted by The Country Chic Cottage, 30 Minute Crafts and Laura Kelly Designs. Be sure to click the button below to check out other Craft Lightning Scout Projects!

Until next time…….