It's Craft Lightning time again and the theme is Back To School! Every year my kids have needed Marble Composition Notebooks! I've always followed the list to a tee and gotten everything that was specifically asked for! This year, I ran into one of my 5th graders teachers at Target and she mentioned that they didn't care about the colors of notebooks and folders! So, since I'm not a fan of the marbling of the composition notebook covers, I decided to make one fun! My kids are really into baseball, so why not make one baseball themed!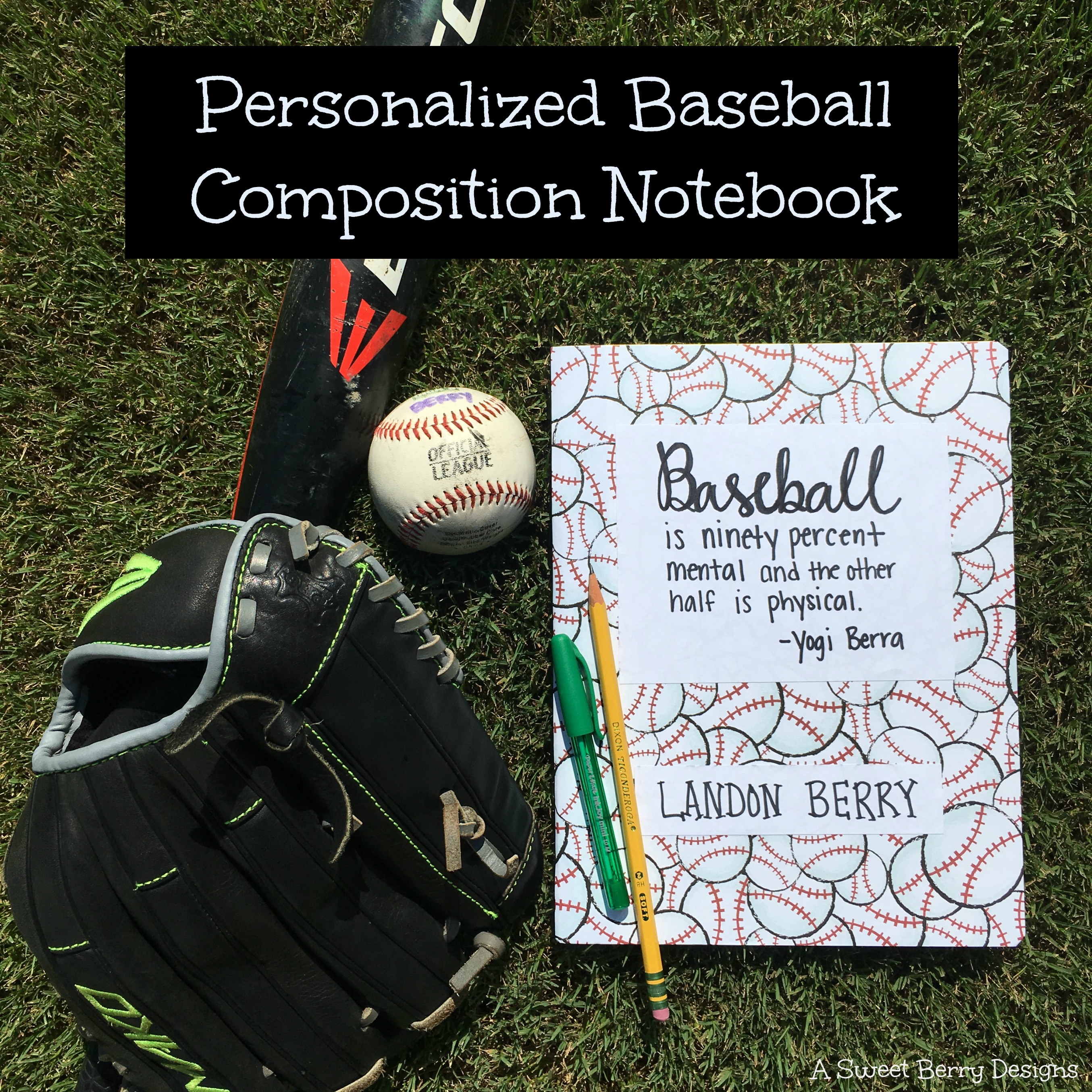 Materials needed:
Composition Notebook
Scrapbook Paper
Paper Cutter or Scissors
Mod Podge
Foam Brush
Marker (I used a Tombow Monotwin Marker)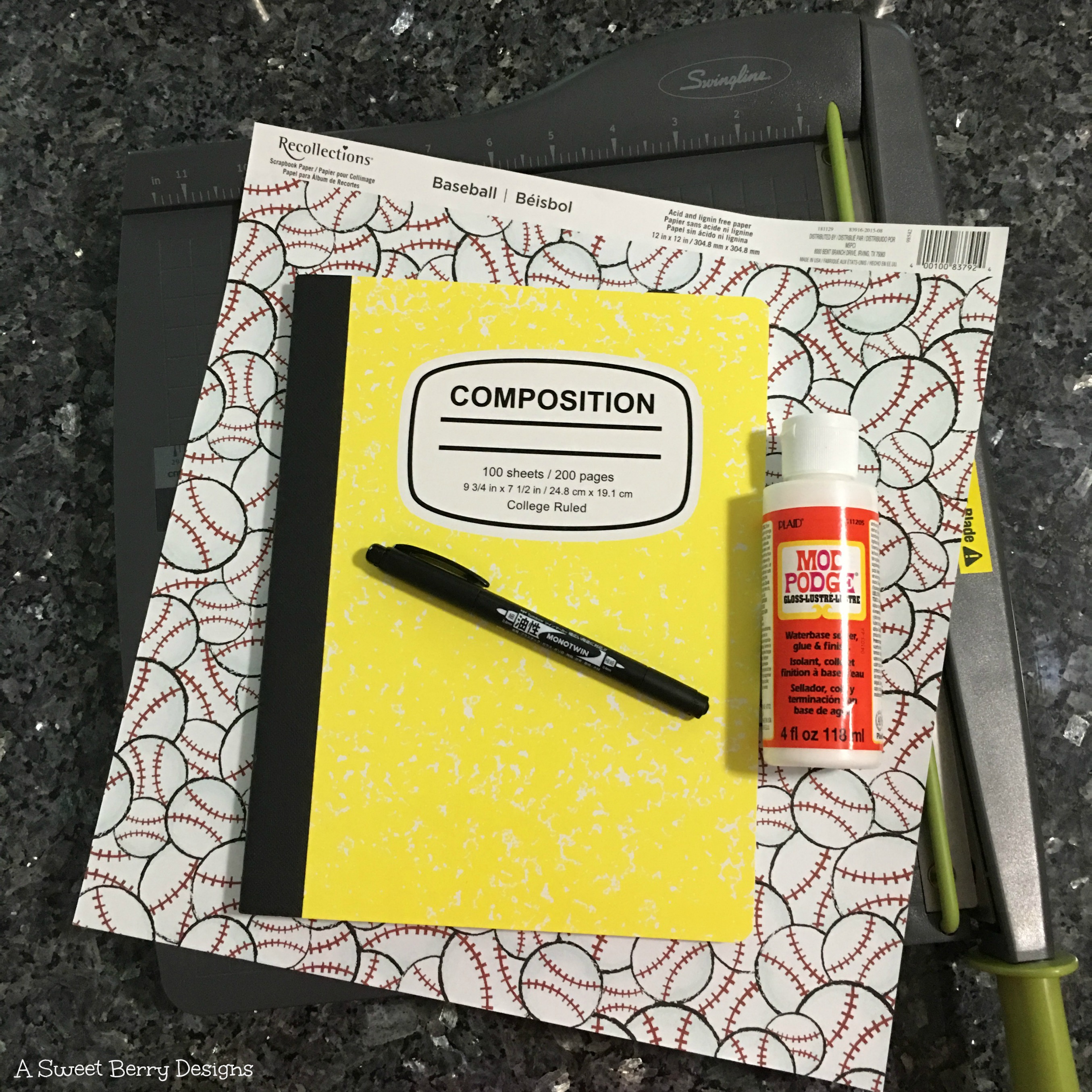 How I made it:
Luckily the measurements for the notebook are on the front cover, so I didn't have to measure it, but if you get one that doesn't have the measurements, you'll have to measure it! Cut your scrapbook paper to size.
Cover the front of the composition notebook with a light layer of Mod Podge using a foam brush. Once it's covered with Mod Podge, lay the scrapbook paper in place.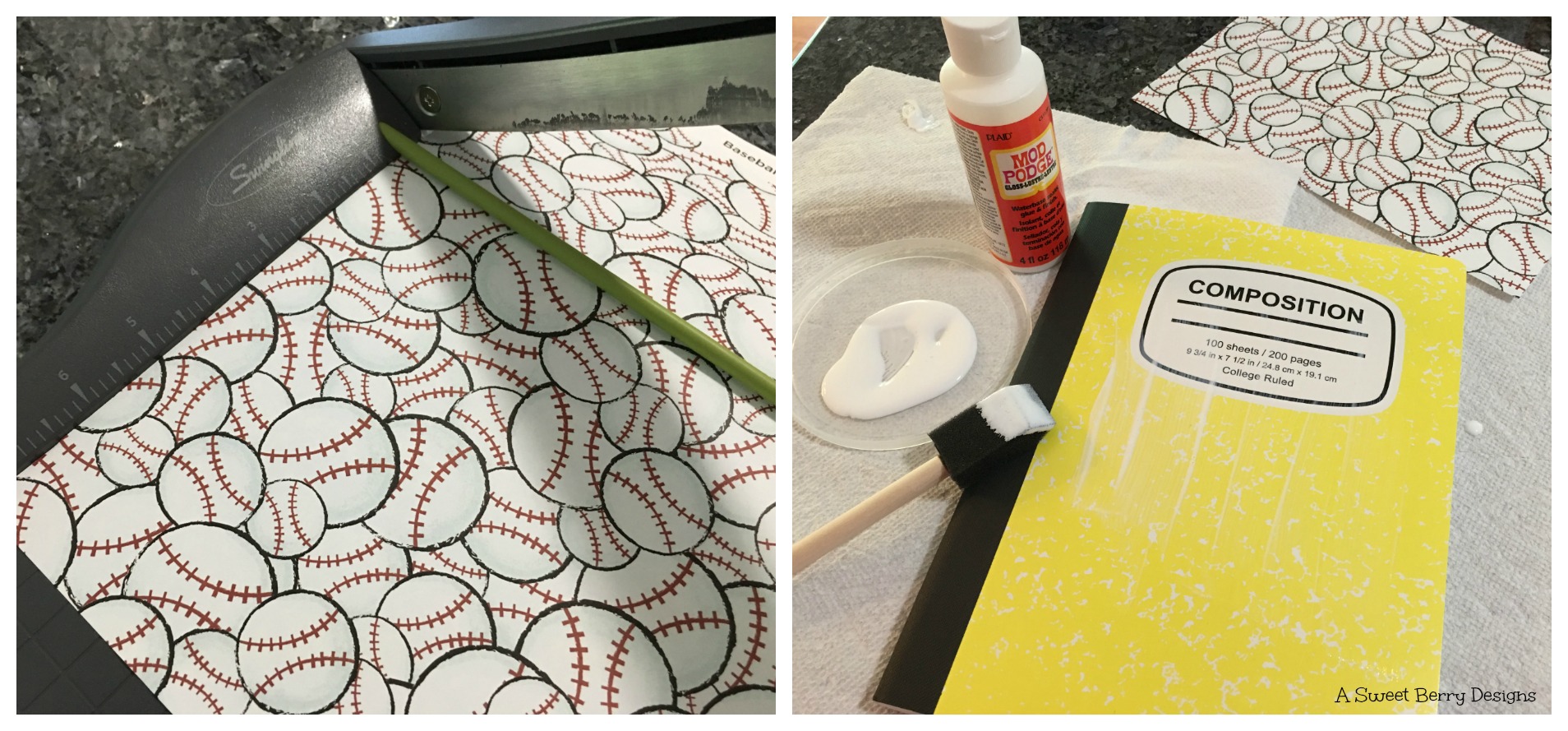 Using a piece of scrap paper, find and write a quote of choice. I went with a baseball quote. I also just used the back of the scrap paper left from the cover. I cut a piece for the quote and a piece for a name. Using my Tombow Monotwin marker, I wrote out my quote on the biggest piece and my sons name on the smaller piece. I Mod Podged the back and attached it to the cover.
I did not Mod Podge over the front of the paper just because I didn't think my son would like the shiny look.
I think it looks awesome and it was really simple and quick to make!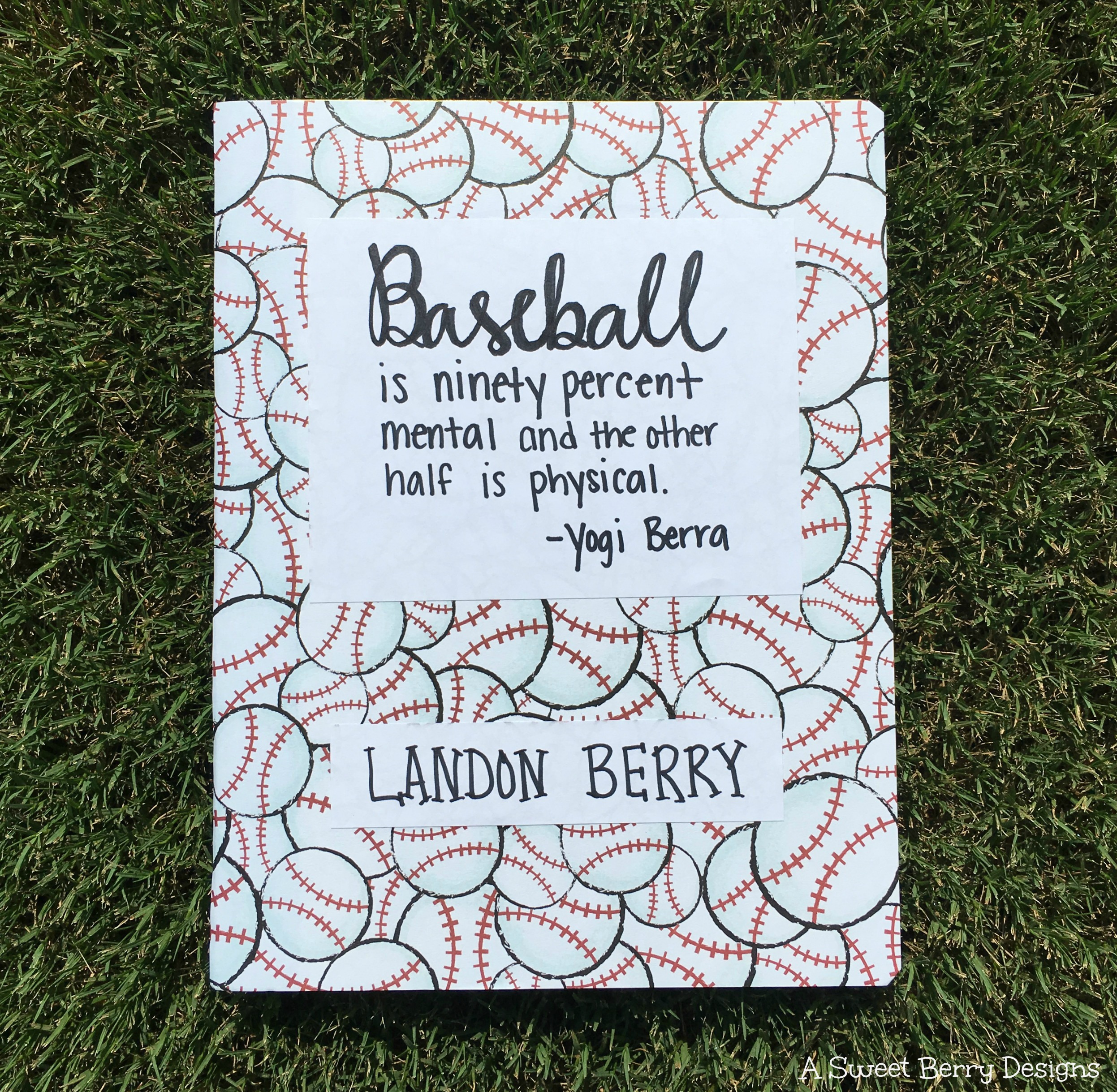 I hope you like this super easy and fun Personalized Baseball Composition Notebook! I know that my son does!
Be sure to check out other quick and easy Craft Lightning Back To School projects by clicking on the Craft Lightning button below!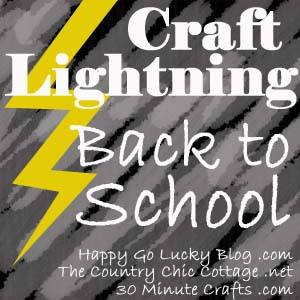 Until next time…….