Expressionery.com, Laura Kelly and World Market put together this awesome blog hop to show twenty ways to wrap World Market gifts with World Market wrapping and Expressionery.com personalized self inking stamps with Laura Kelly designs!   Read on to see how I used my self-inking Expressionery.com stamp and World Market goodies provided by Laura Kelly, as well as some that I purchased myself!  Below is a picture of the goodie box that was delivered by my awesome friend Laura Kelly!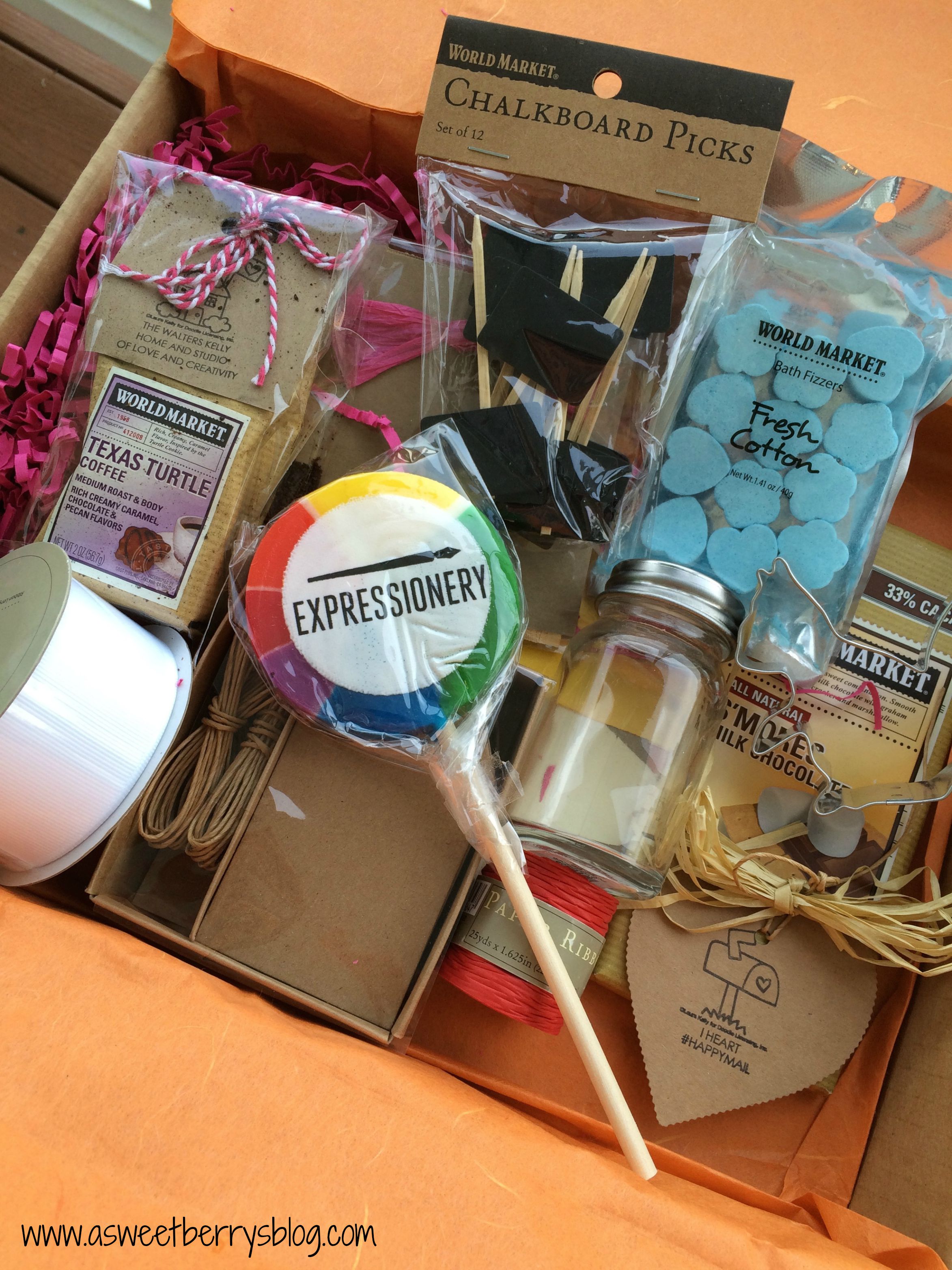 After looking at my box of goodies, I made my way over to World Market to see what I could find to help with wrapping my gifts!   There was a pouch of bath fizzers and a cute little jar in the box.  I put the fizzers in the jar.  While I was at World Market, I found an inflatable bath pillow.  I thought this combination might make a great teachers gifts.   After a long day, she could go home and take a nice relaxing bath.  The orange tissue was included in my box, so I bought an adorable World Market gift bag to go with it.  Laura also included some pink crinkle paper that i stuck in the bottom of the bag.  Also, there were some awesome, sturdy gift tags.   Using my Expressionery.com self inking stamp, I made that my personalized gift tag.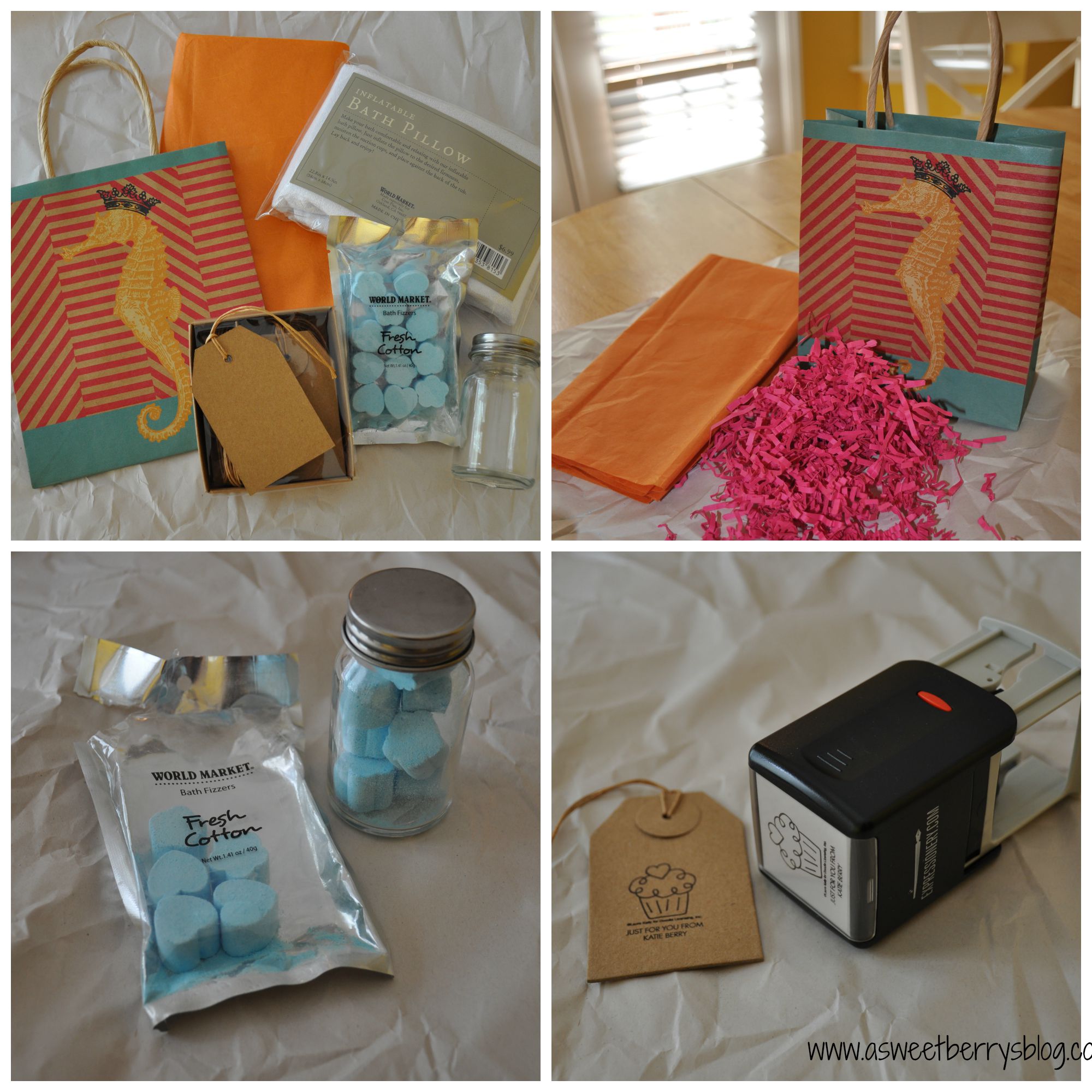 Placing the pink crinkle paper in the bottom of my bag, I added my jar of bath fizzers and the inflatable bath pillow, inserted my tissue paper, added my personalized gift tag and it was ready to go!  I totally love the adorable World Market gift bags!

Also included in my box was some World Market coffee, tea and chocolate!  During my trip to World Market, I purchased this cute COFFEE mug and some smaller gift bags (these came in a pack of 6).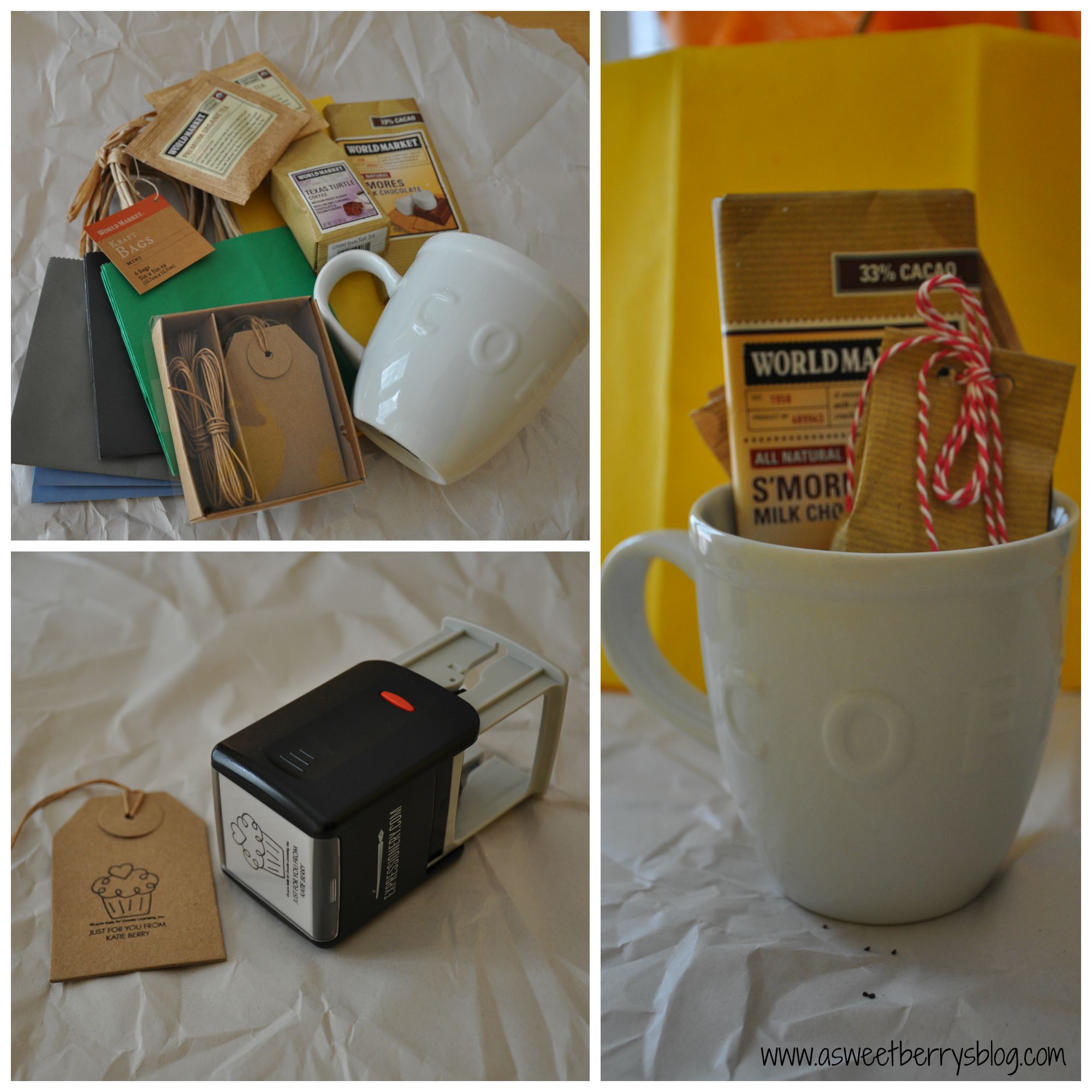 Like with the bath gift, I did the same with the coffee gift, minus crinkle paper!   Laura also provided the bright yellow tissue paper!   I finished this gift off with a personalized gift tag too!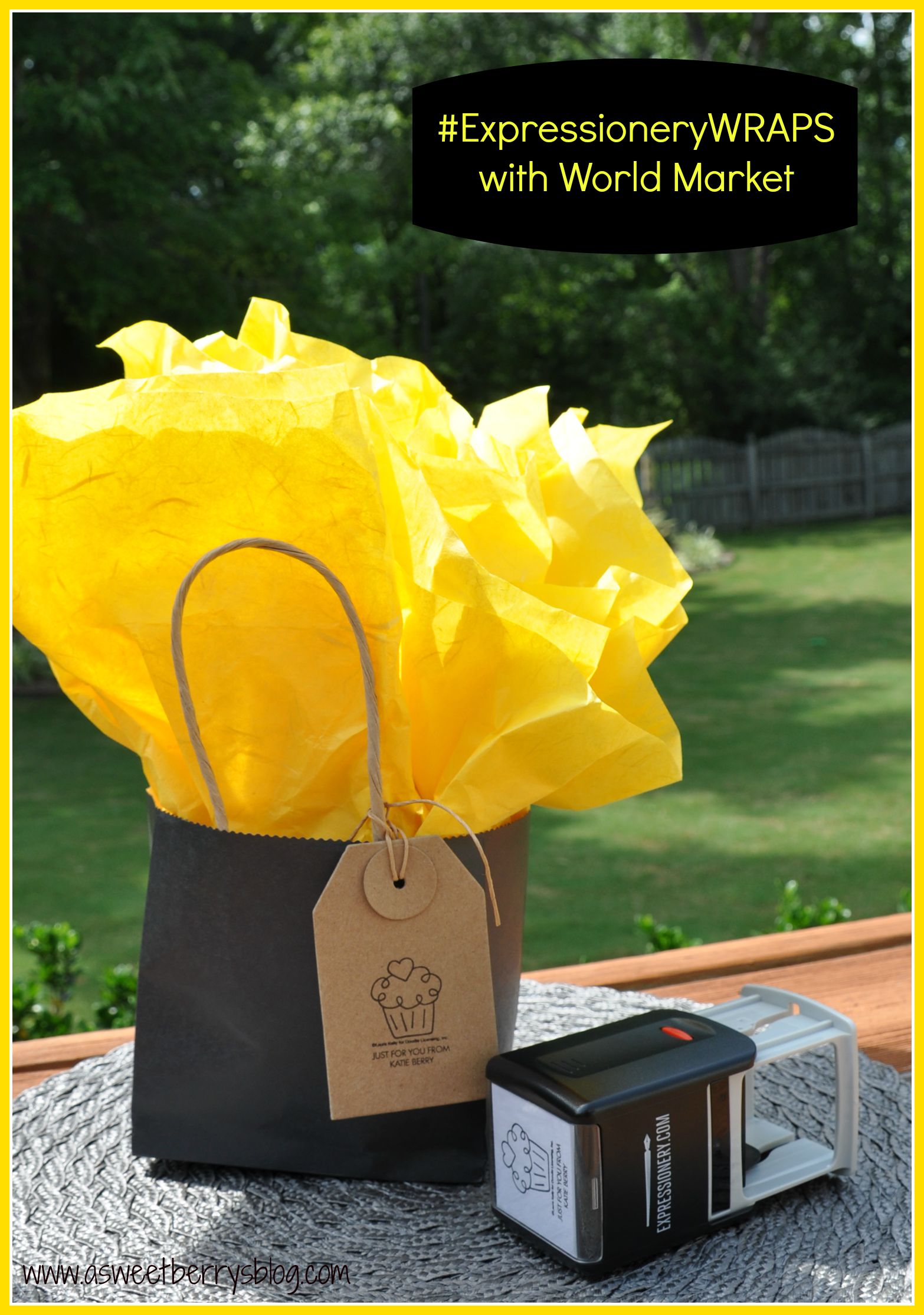 Be sure to check out these other great ways to wrap your gifts with World Market and Expressionery.com

Also, be sure to enter to win $250 Visa gift card, a personalized stamp from Expressionery.com and a $100 World Market Gift Card.   Contest ends on July 31st! a Rafflecopter giveaway Until next time……