It's time for Back To School at our house!  Everyone takes the "First Day of School" photos of their kids, so I thought I'd jazz up our first day of school photos.   I made this super easy "My first day of…." Photo Frame.  My children go to a year round school, so they are back at school this week.   My oldest is off to 3rd grade and my youngest is starting Kindergarten.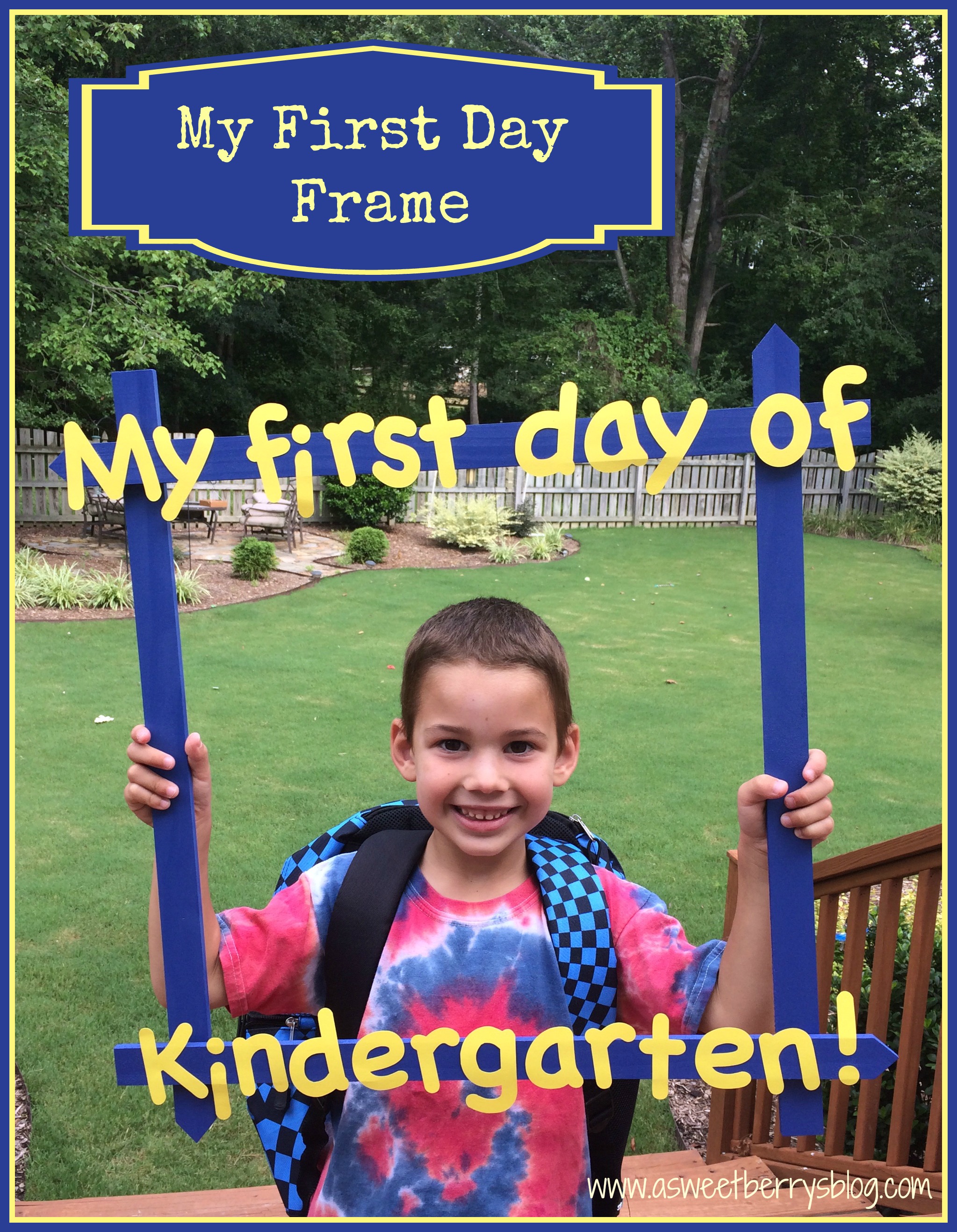 Materials:
Stakes (I purchased these from ACMoore in the wood department)
Krylon ColorMaster Paint+Primer (Benjamin picked the color Iris)
Adtech Hot Glue Gun and Glue Sticks
Letters & Aleene's Tacky Line Runner
Using the color Iris from Krylon's 2015 color palette, I spray painted my stakes.  I did two coats.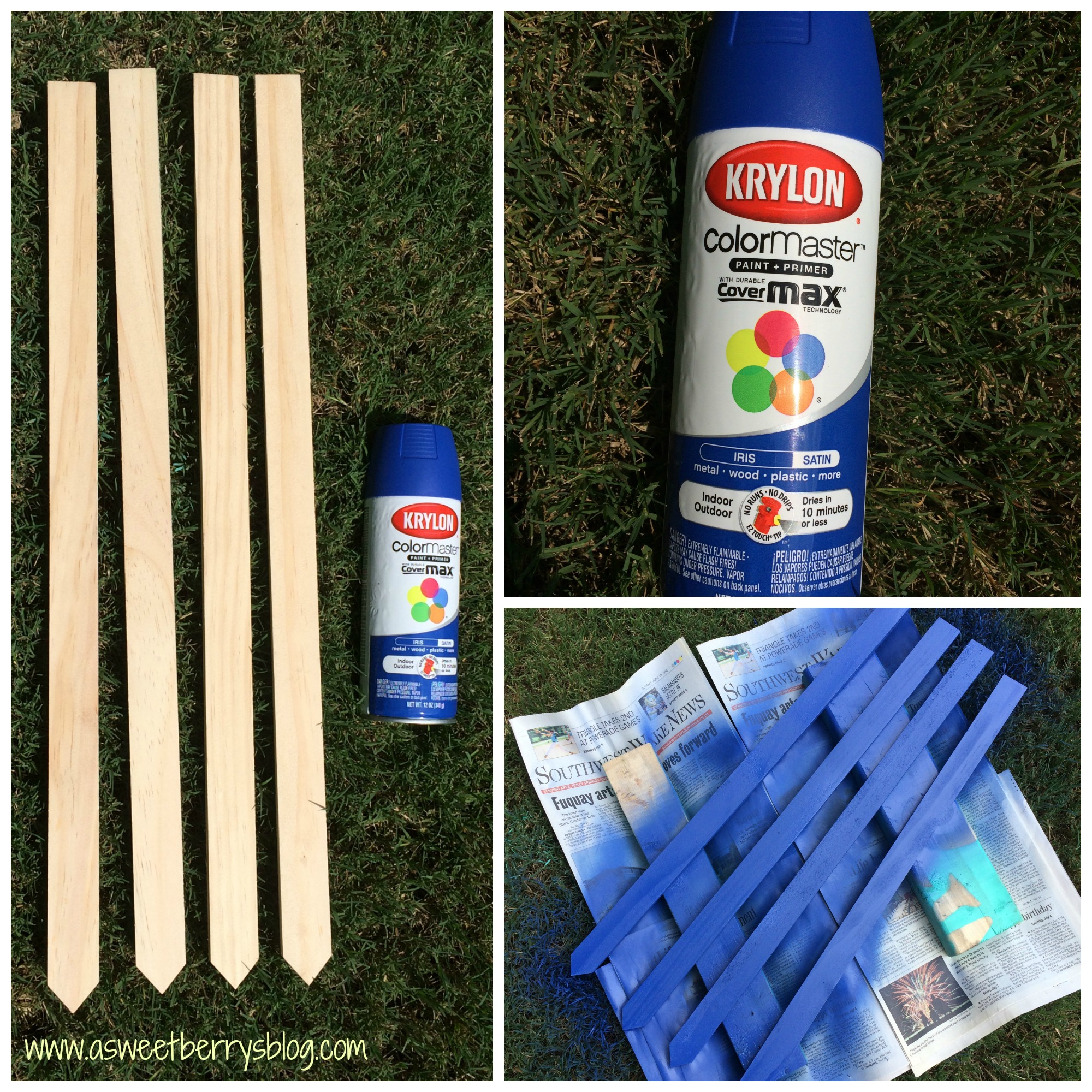 Once my stakes were dry, I used my hot glue gun to glue my stakes together.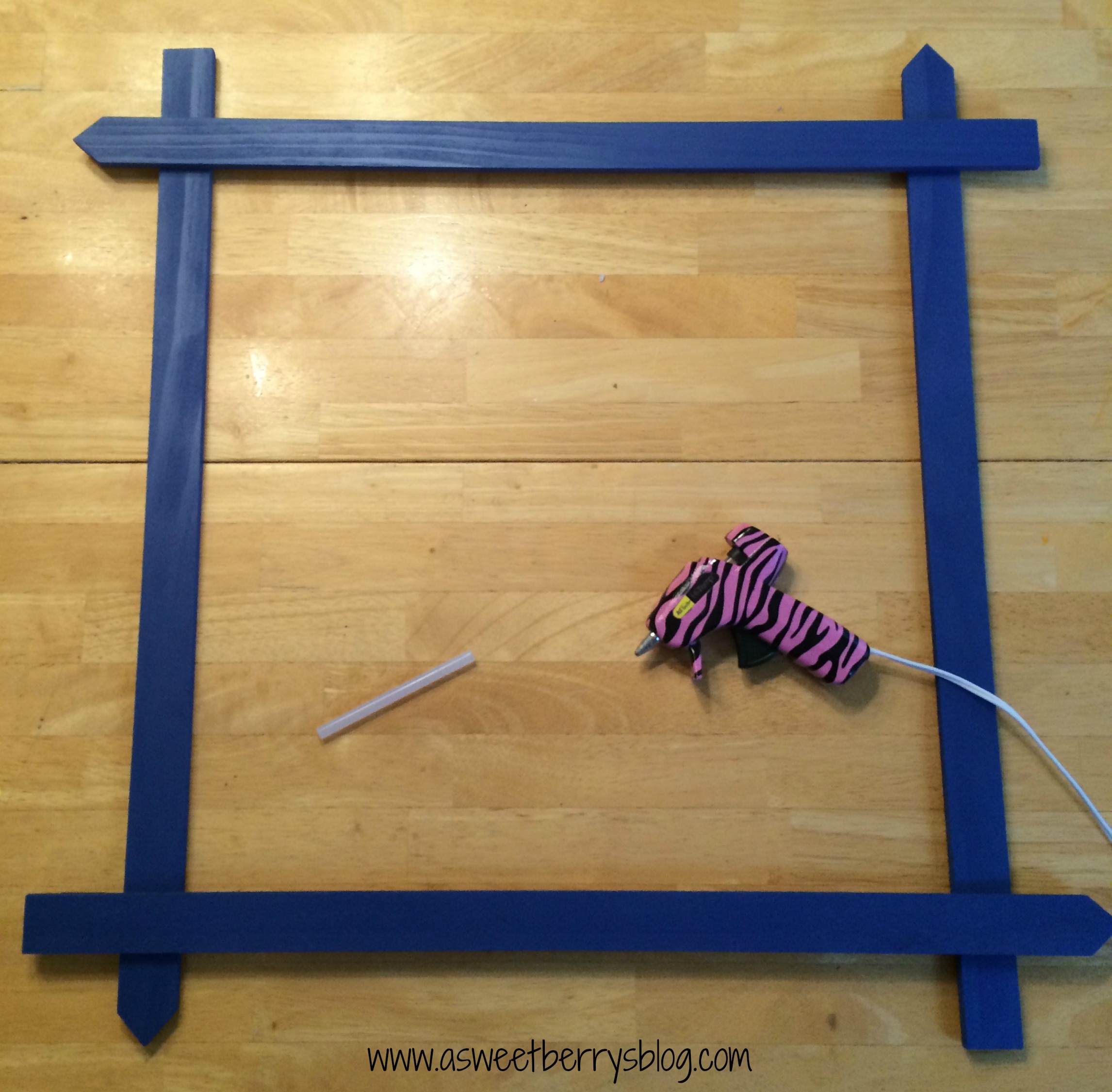 For the letters……you can use any store bought letters, cut your own by hand, or do what I did and use an electronic cutting machine.   I absolutely love my Sizzix Eclips2 and am constantly cutting letters!   I then used Aleene's Tacky Line Runner to attach my letters to my frame.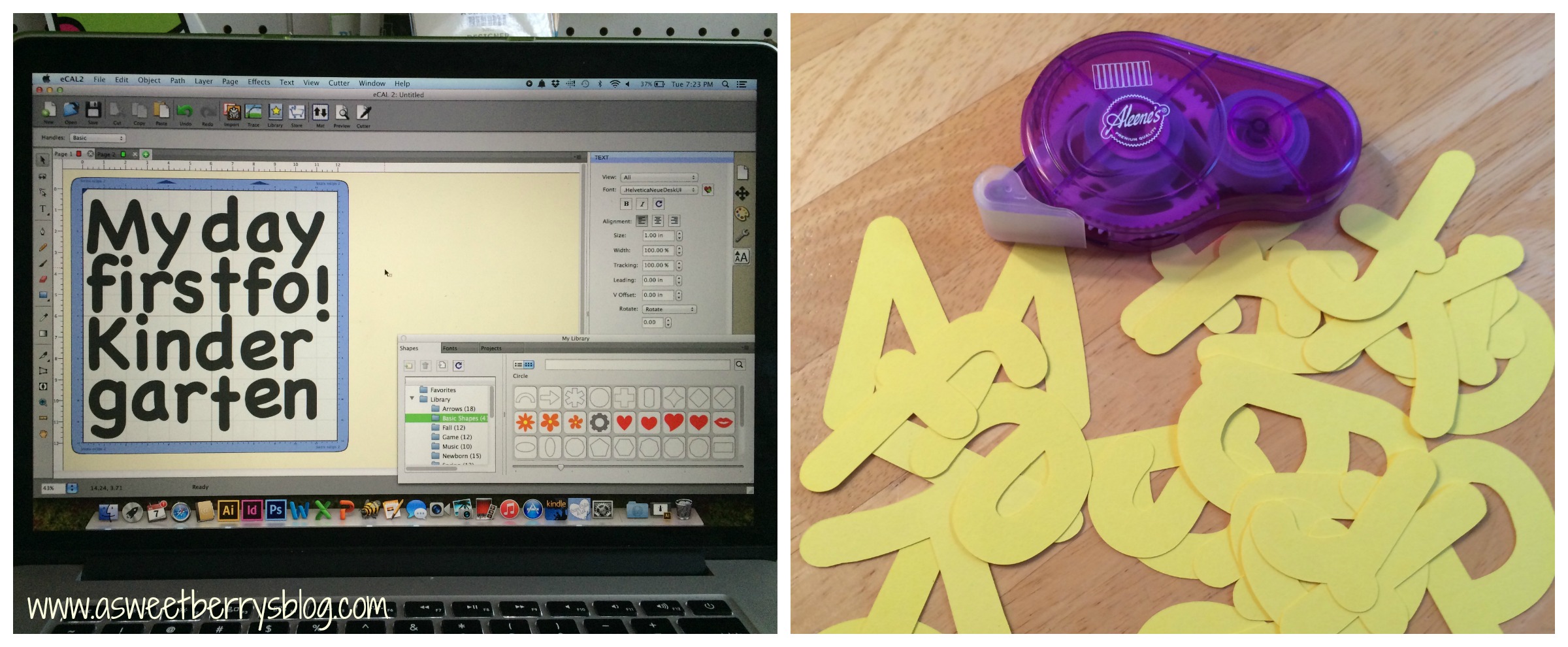 Once my letters were attached, it was time for the Kindergartener, Benjamin, to get behind the frame!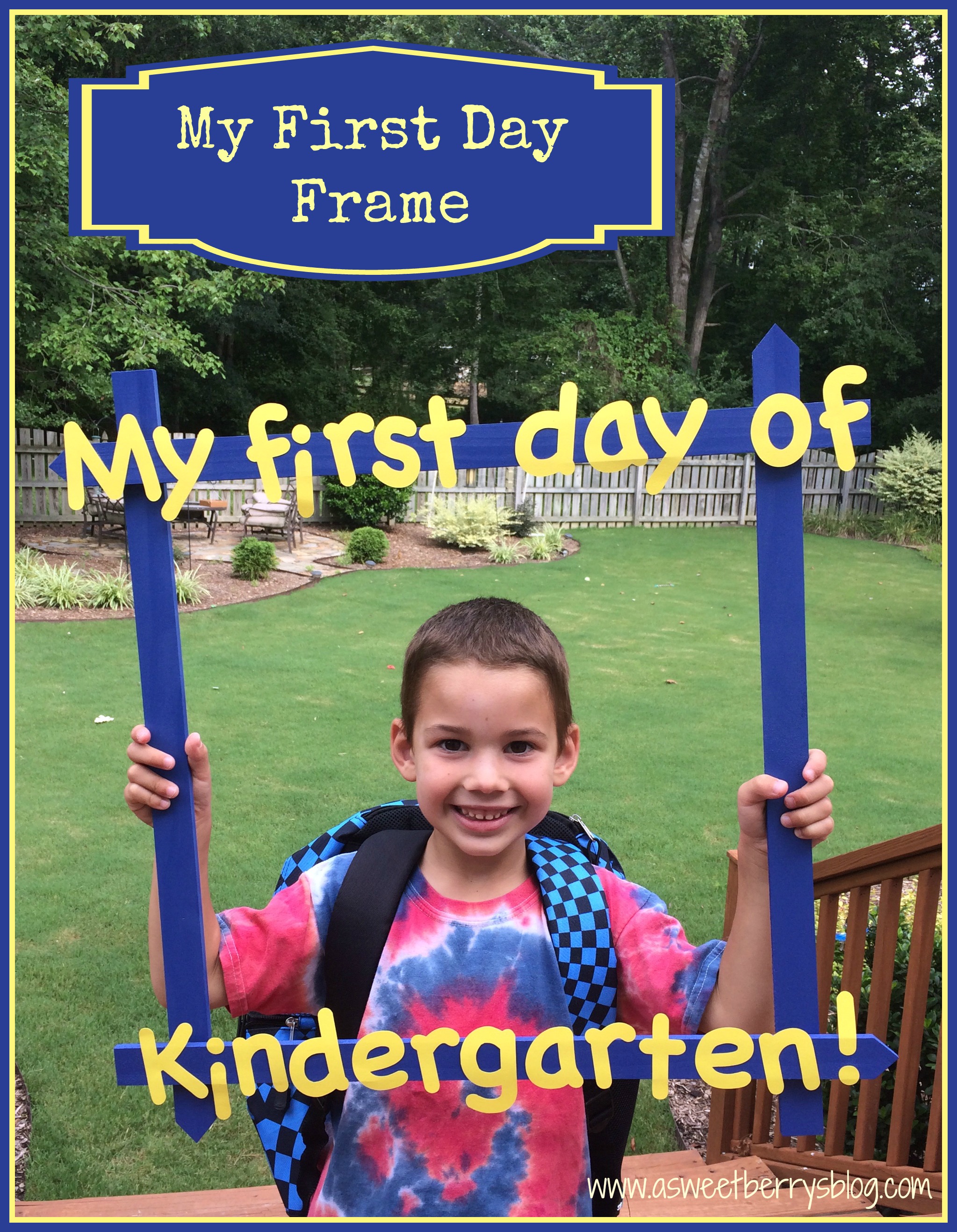 Once the school year is over, I remove the "first" and replace it with "last".   And then, the next year, I change out the grade and replace "last" with "first" again.
Here is the one I made for my oldest son, Landon!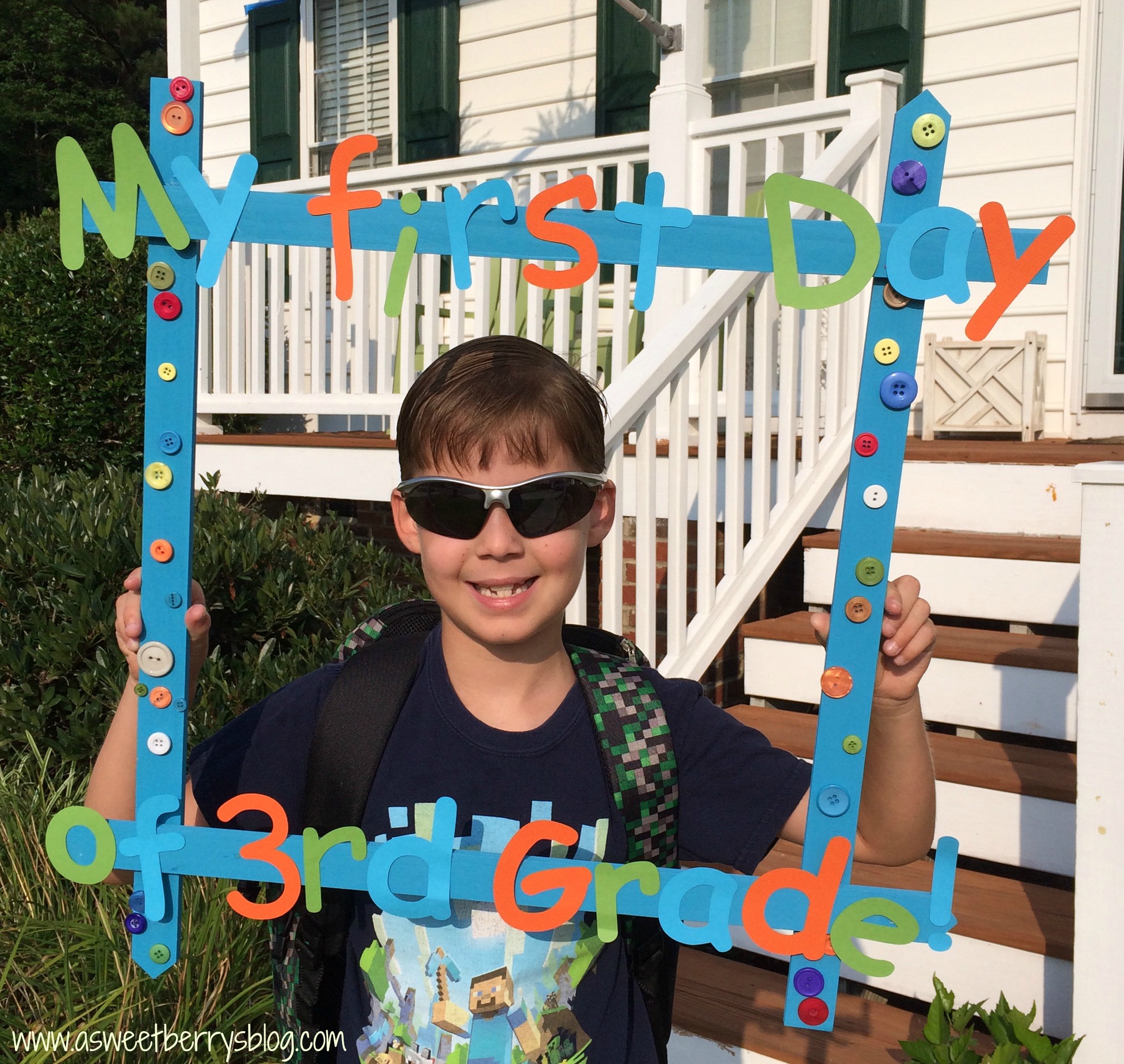 This project was made in 15 minutes or less for the Craft Lightning Back to School Blog Hop.  Click the Craft Lightning Button to check out some other 15 minutes or less Back to School Crafts!


Hope you liked my "My first day" Frame!
Until next time……