I love coasters, especially personalized ones.   And Kunin Felt is the perfect way to make your own personalized coasters!   Check out these Letter B coasters I made using KuninGroups gray and white chevron felt and a traditional white felt.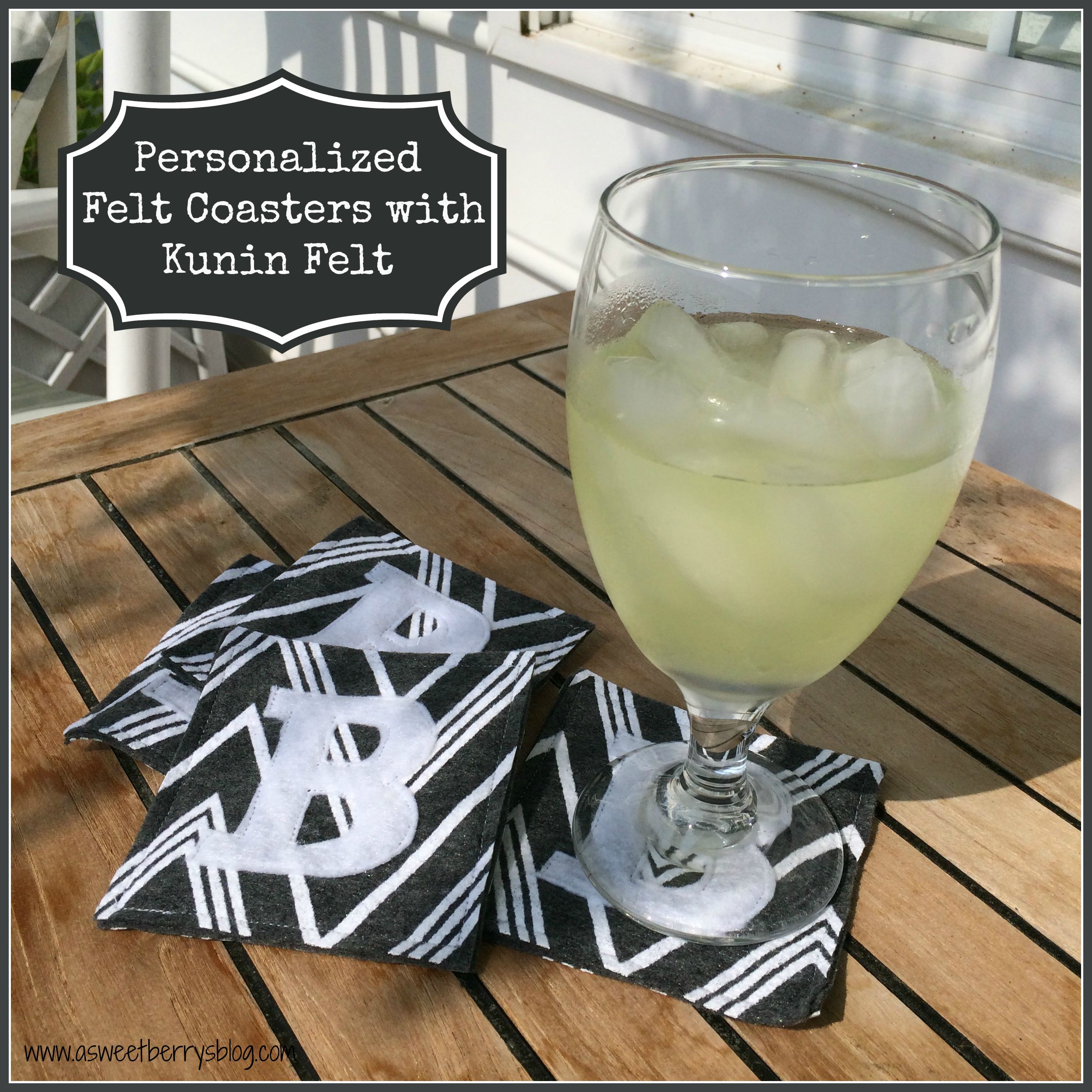 First, I cut eight 4 inch by 4 inch squares using my Fiskars rotary cutter, mat and ruler.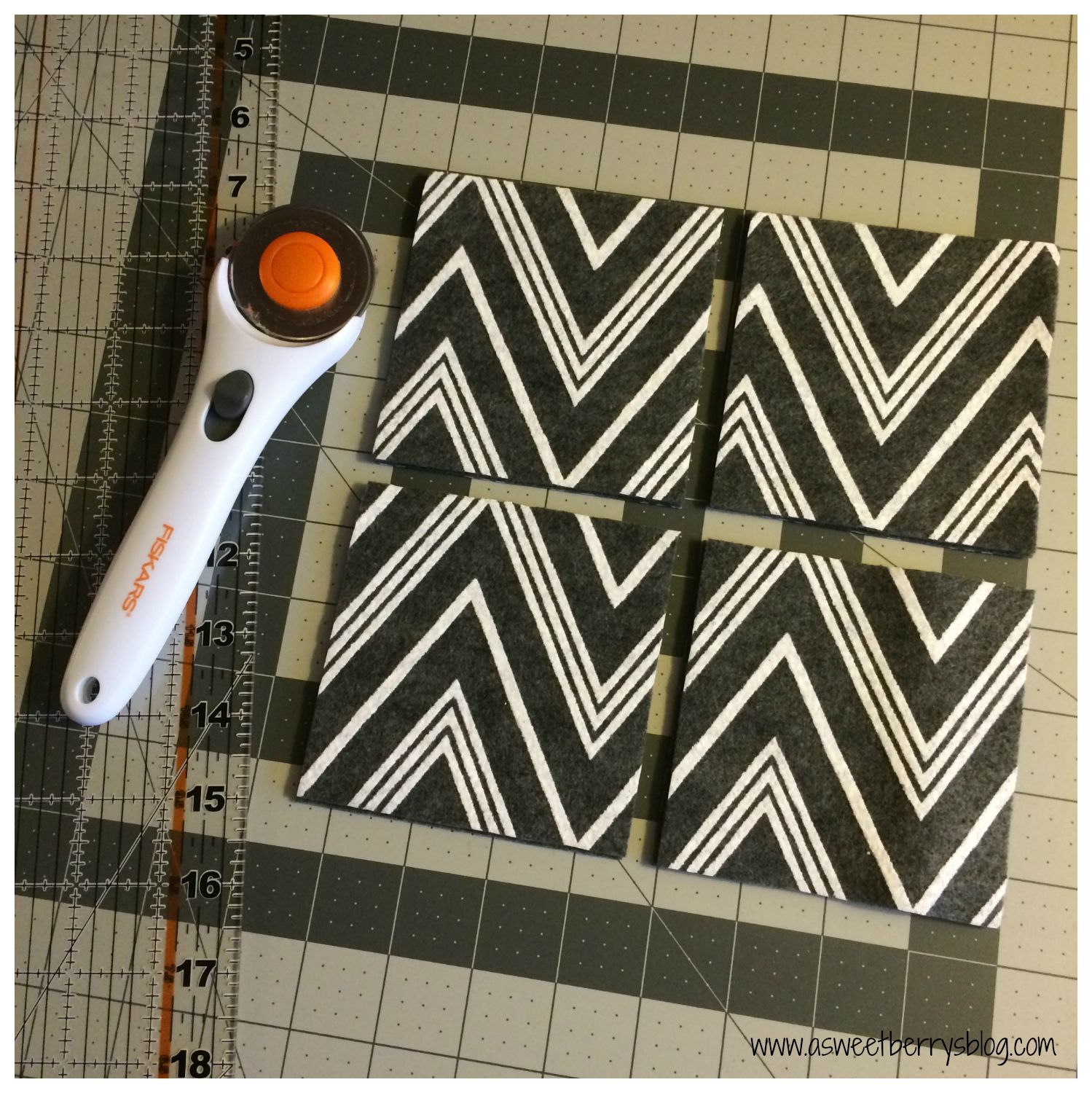 Then, using the eCal2 software, I cut out the letter "B" using my Sizzix Eclips2 and cardstock.  Once my cardstock "B" was cut out, I pinned it to my white felt and then cut out four felt B's.


I pinned the felt B's to four of the felt squares and sewed them on.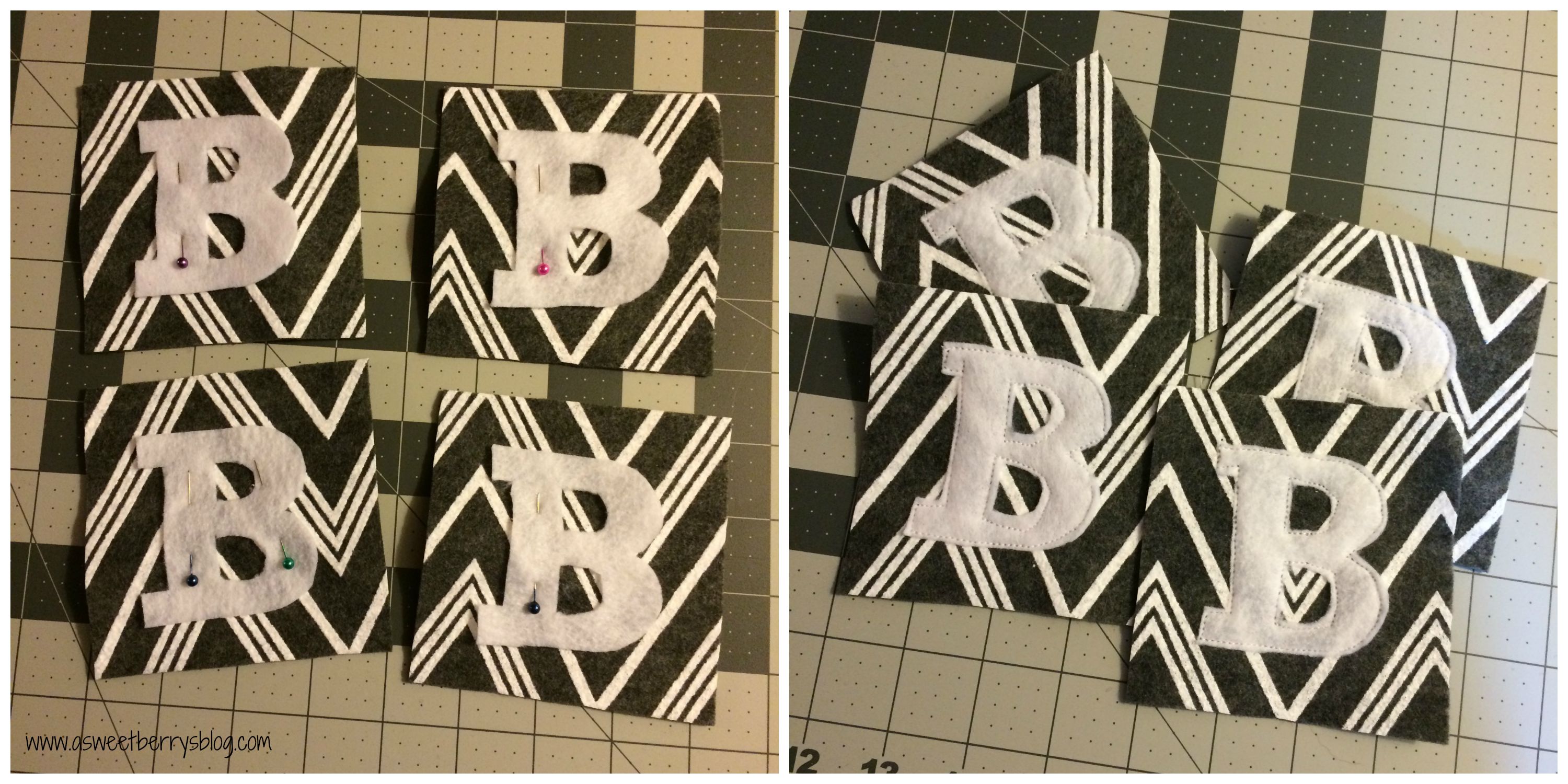 Once my letters were sewn on, I placed a second piece of felt the same size to the back and sewed it together to make it a little thicker!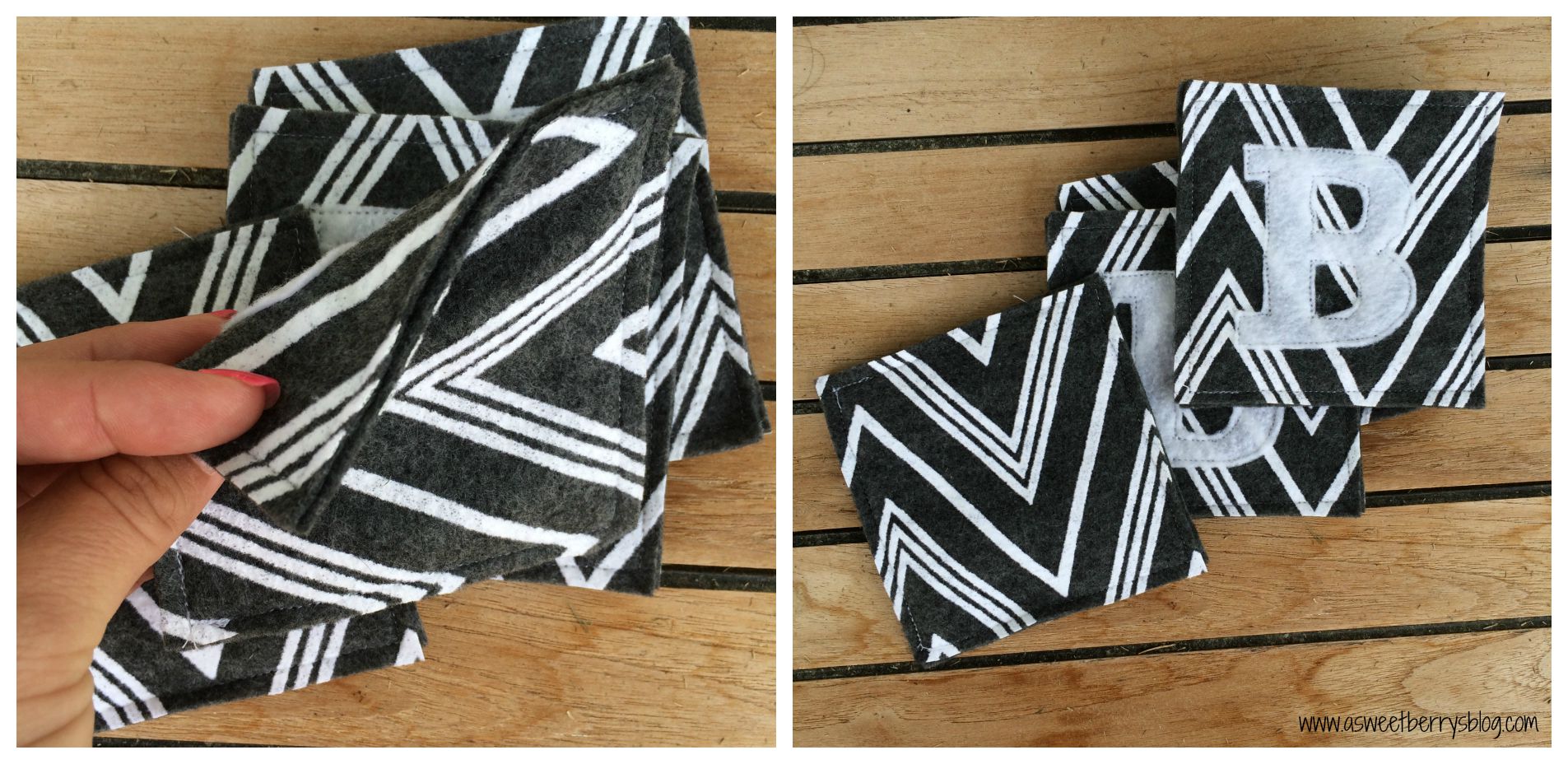 Hope you like my personalized felt coasters!
Until next time…..