Udderly Smooth Cream is Udderly Awesome! It's so awesome that it gets used in my house every day! So, why not give it as a Teacher Appreciation gift?! Teachers are constantly washing their hands. I know from experience, too much hand washing leads to extremely dry and cracked hands. Udderly Smooth helps so much! I guarantee that teachers would appreciate this as much as we appreciate them!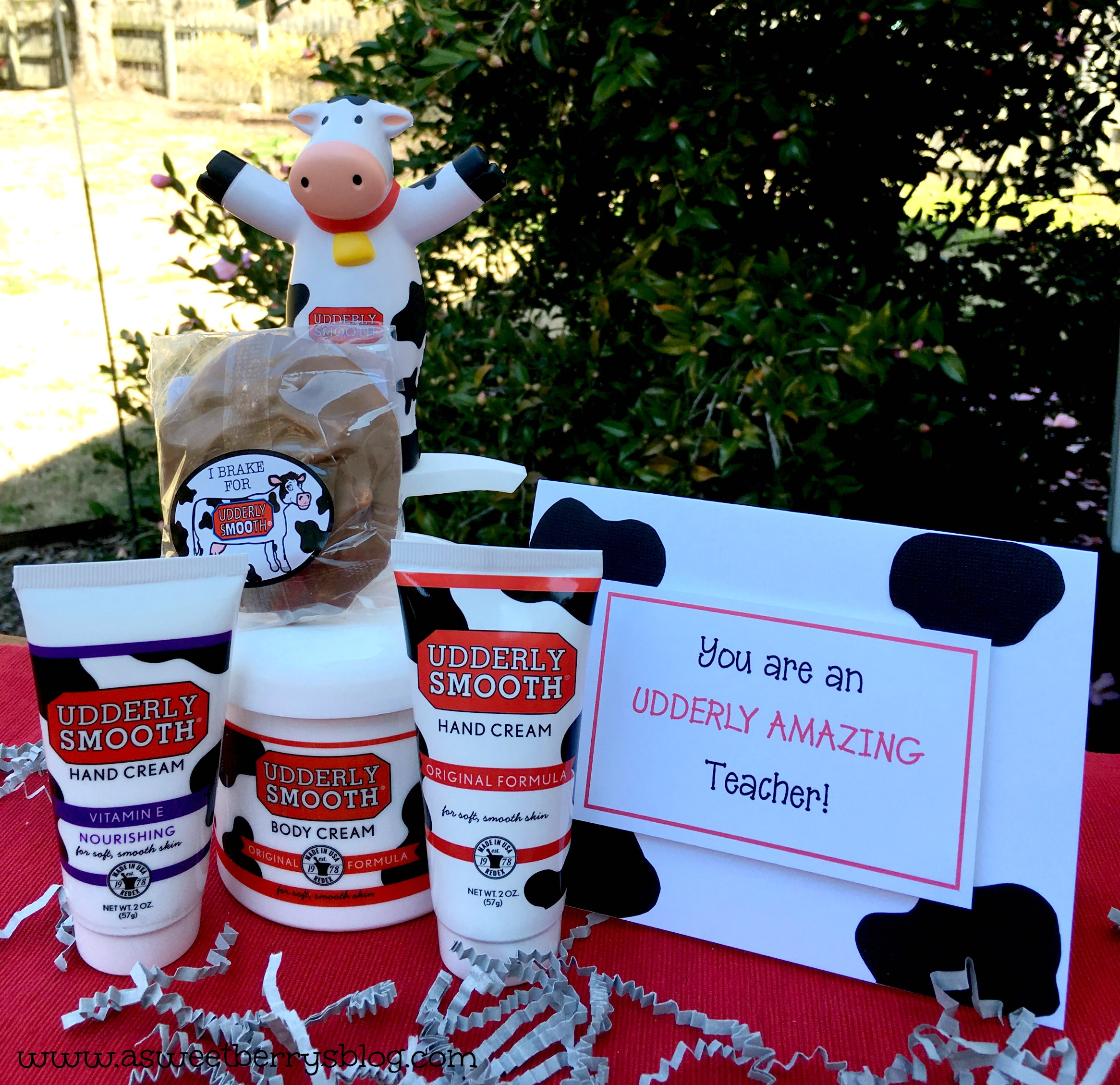 A super cute way to give Udderly Smooth as a Teacher Appreciation gift is to place it in a cellophane bag with some crinkle paper in the bottom and tie it with a bow. You can add a cute little card like the one I made to give with my gift!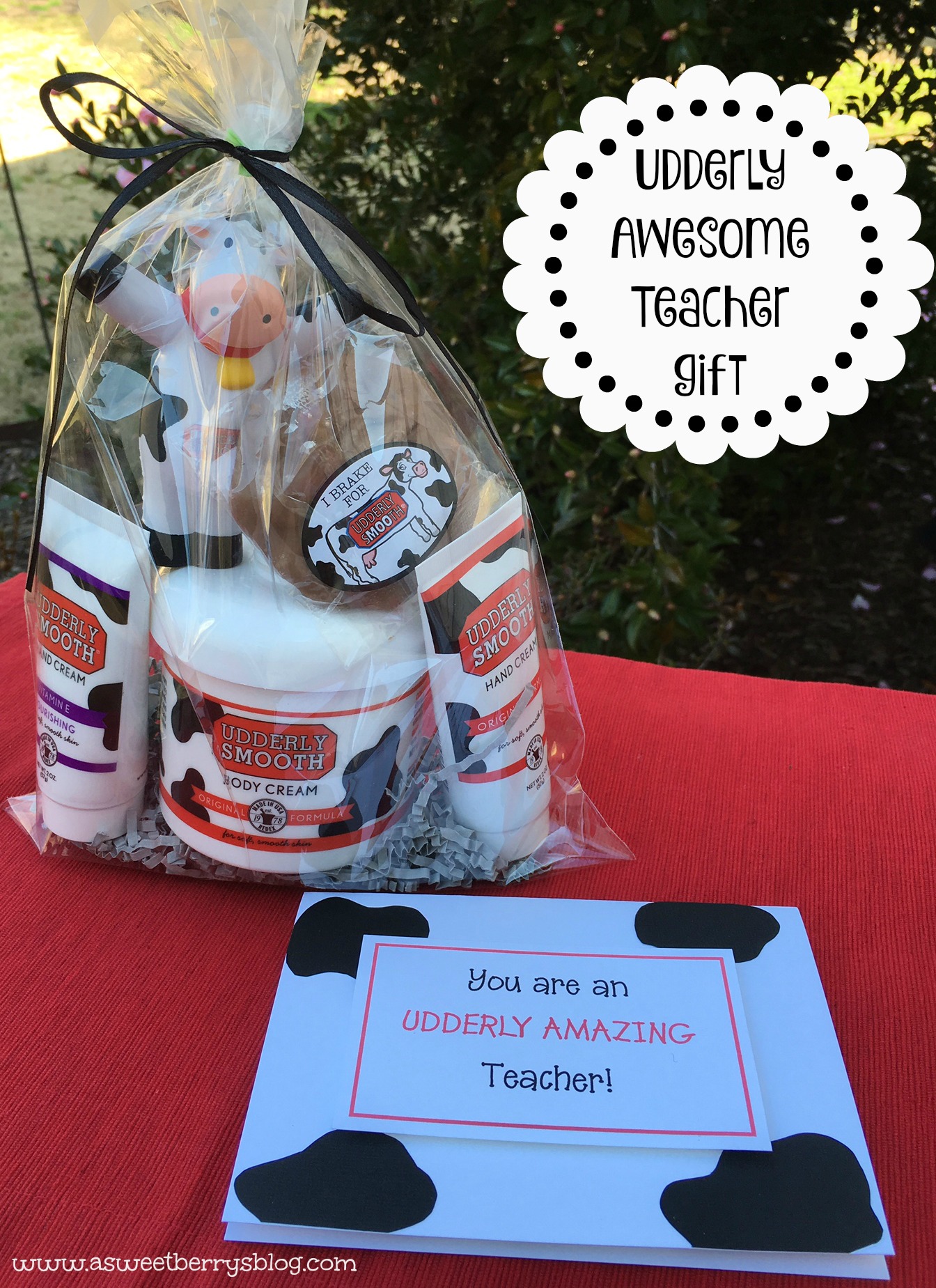 To make the card, you will need:
a blank white note card
a cute saying printed out
black card stock for the cow spots
scissors
foam adhesive dots
adhesive runner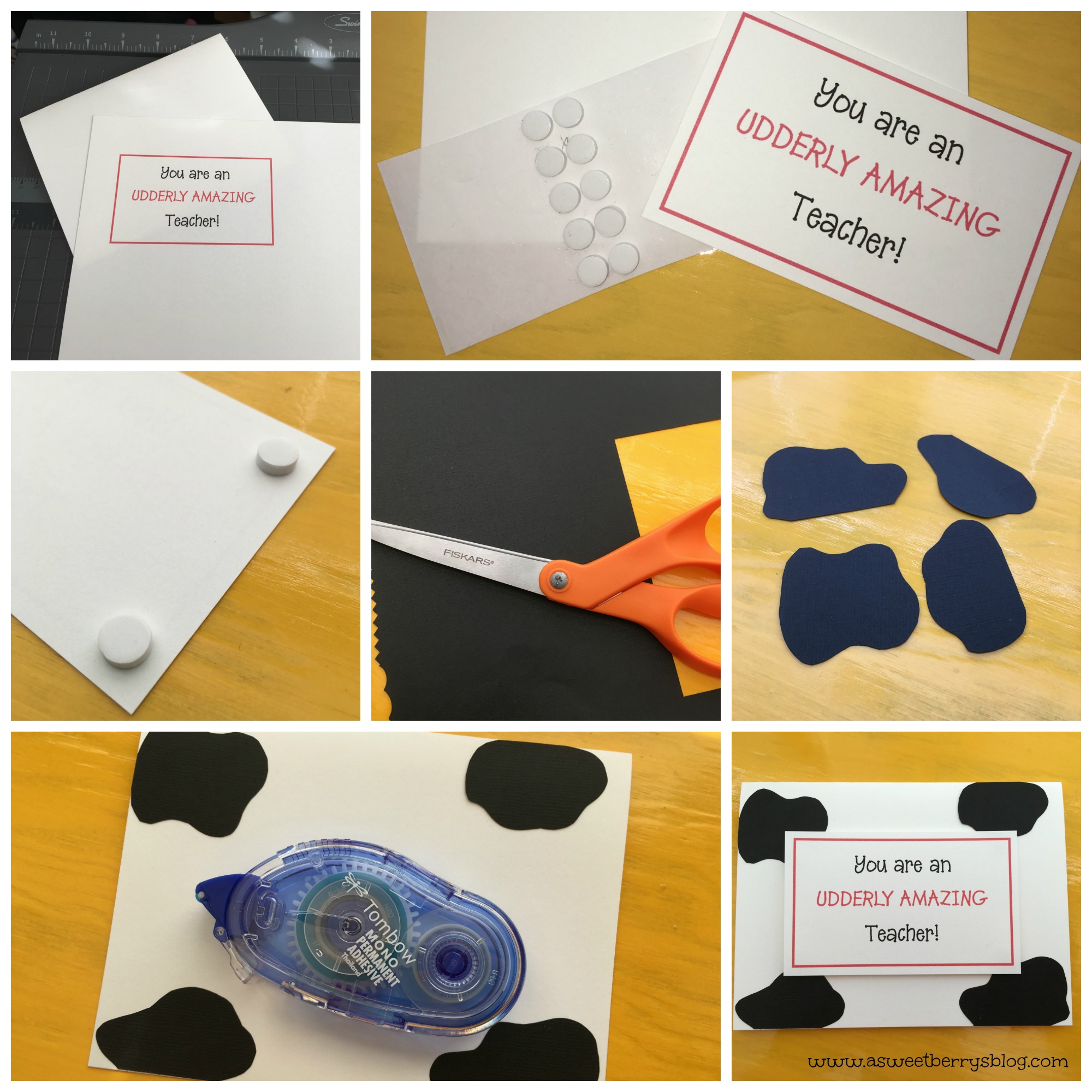 Cut some cow spots out of black card stock. Use a adhesive runner to adhere the spots to the card. Print a cute little saying with a border and cut it out. Use raised foam adhesive dots to give it a little lift. Add it to the middle of the card! Voila!
Udderly Smooth can be purchased at CVS, Amazon.com, Walmart, Ace Hardware and many other locations! Click HERE to see a list of stores!
As seen on MSNBC! Check out the video!
Check out all of these other great ways to give Udderly Smooth as a Teacher Appreciation gift!
Be sure to enter at a chance to win!!!
Until next time…..