Need a quick DIY project to keep kids busy? Well, these Painted Door Signs are perfect for a quick DIY project for kids. They will love having their own personalized signs on their bedroom doors!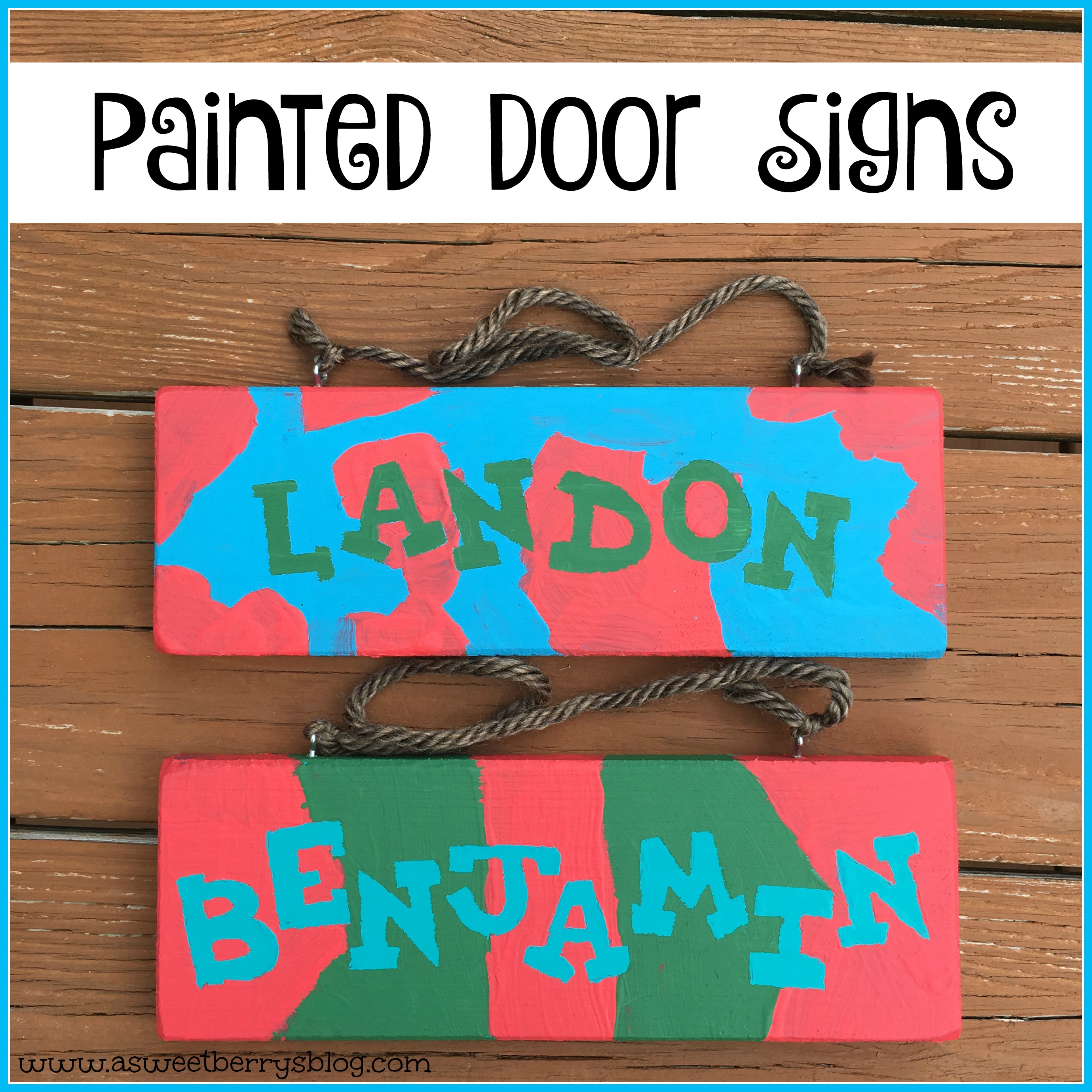 Materials Used:
Pieces of wood
Acrylic Paint
Paint Brushes
Sticky Letters or other sticky designs
Screw eyes (two for each sign)
Yarn or other string



First, the wood pieces were painted with a base color. Think about what color you want your letters to be! That is the color that you want for the base.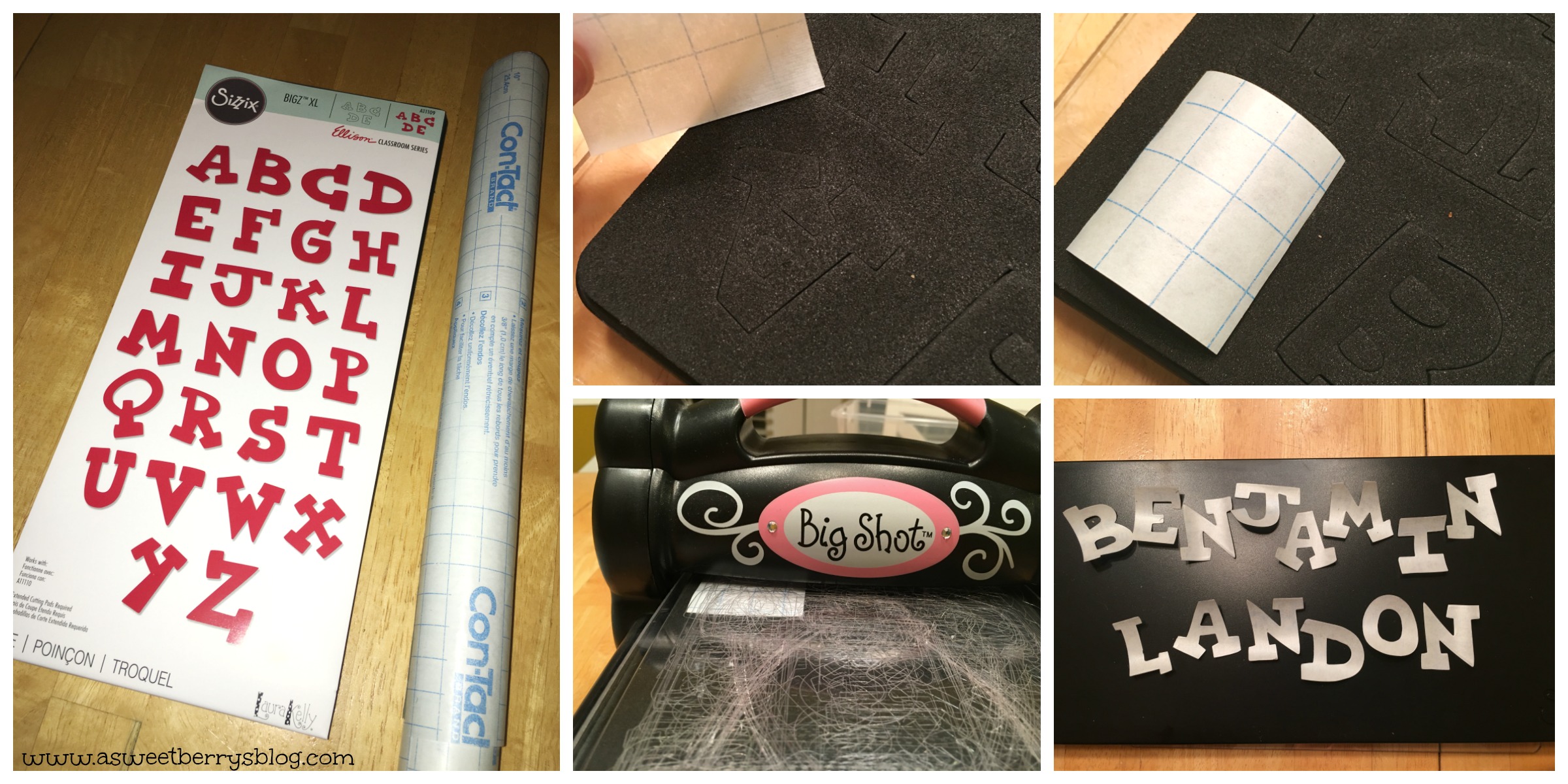 Using my Sizzix Big Shot and Laura Kelly's Lemonade Capital Alphabet Sizzix Dies, I cut out each letter of my children's names.



Once the base color was dry, I let them place the letters where they wanted after removing the backing. Making sure the letters were pressed down nicely, it was time to paint over the letters! When the paint was dry or at least close to being dry, I removed the letters with a pair of tweezers.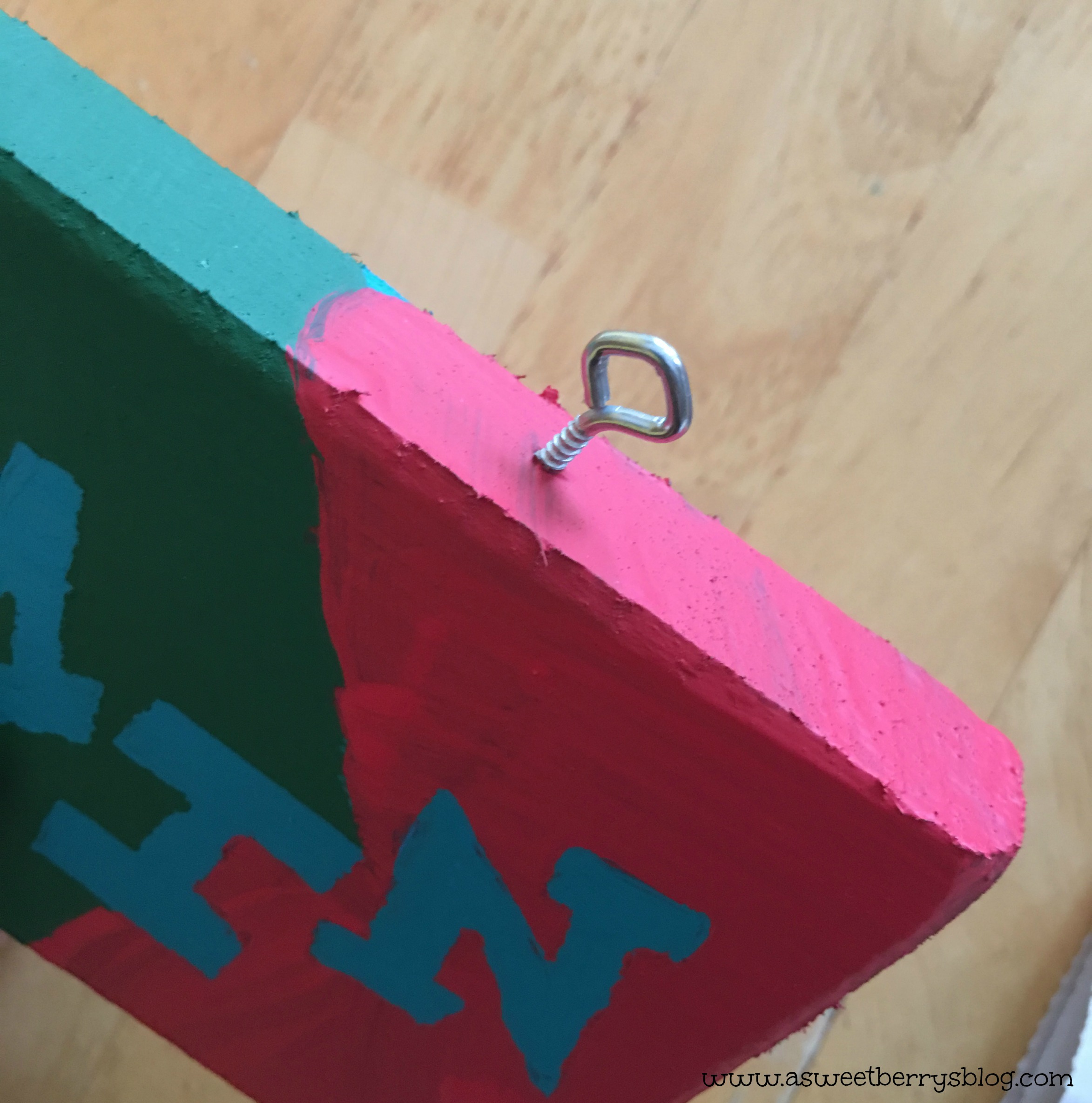 We let the signs dry completely. Then I screwed in the screw eyes and attached a piece of yarn to them. The boys were so excited to have their very own DIY Door Signs with their names on it!!!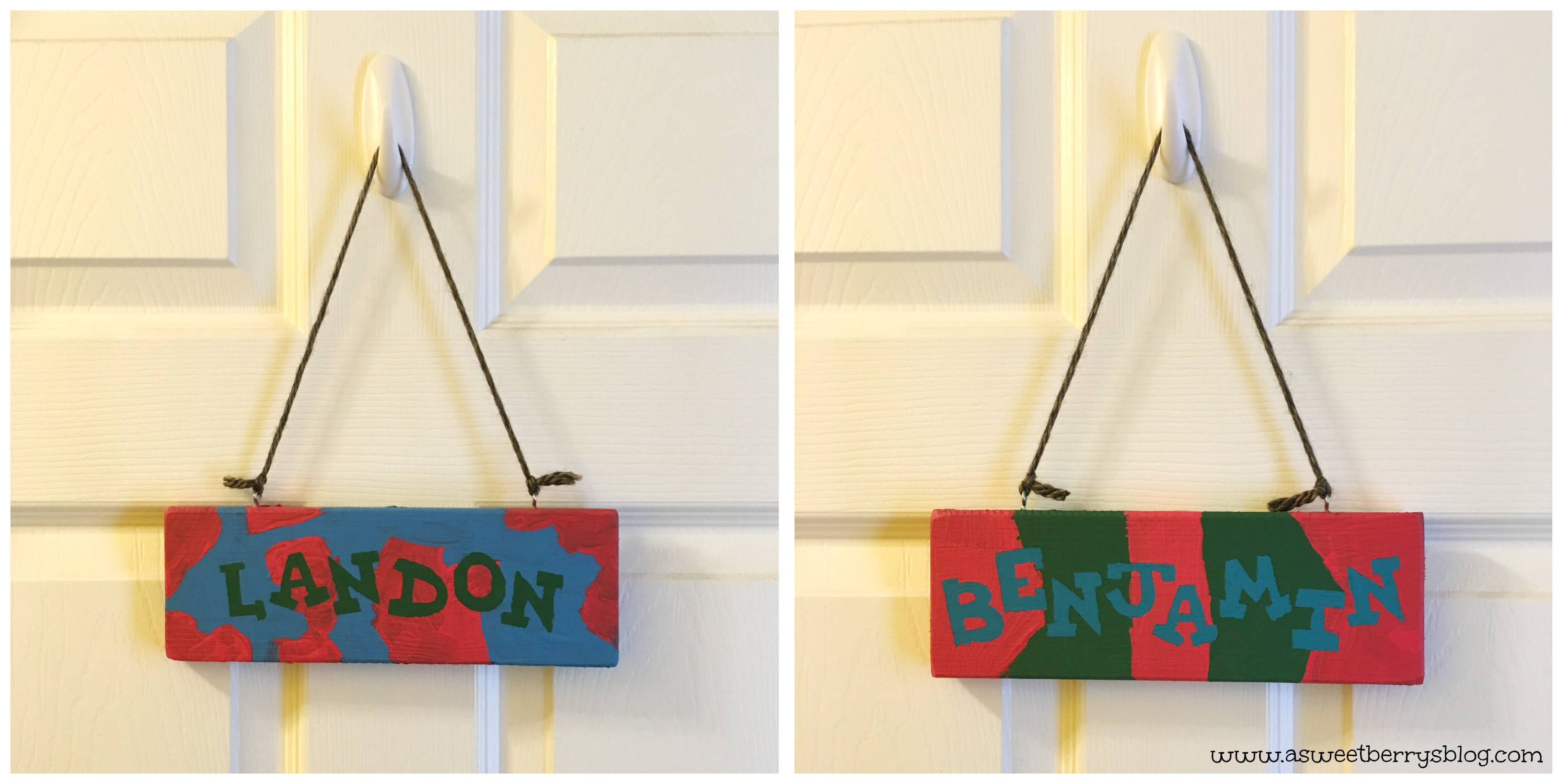 This project took about 15 minutes excluding the drying process! It was super easy and fun and it kept the kids busy!
Be sure to check out other 15 minute Busy Kid Activities by clicking the Craft Lightning Button below!

Until next time……..