Before we know it, this school year will be ending and it will be Summer time!!!! It's hard to believe, but it's true! At our house, we are super excited about our summer vacation and the fun things that we get to do! In honor of the End of the School Year, I made this adorable little "Happy Summer" banner using Laura Kelly's Peep and Lemonade Alphabet Dies from Sizzix!



My friend Laura Kelly is such a creative lady and she has a great collection of dies with Sizzix. These particular dies are a part of the Ellison Classroom Series. Click the picture below to find the link to where you can get your own.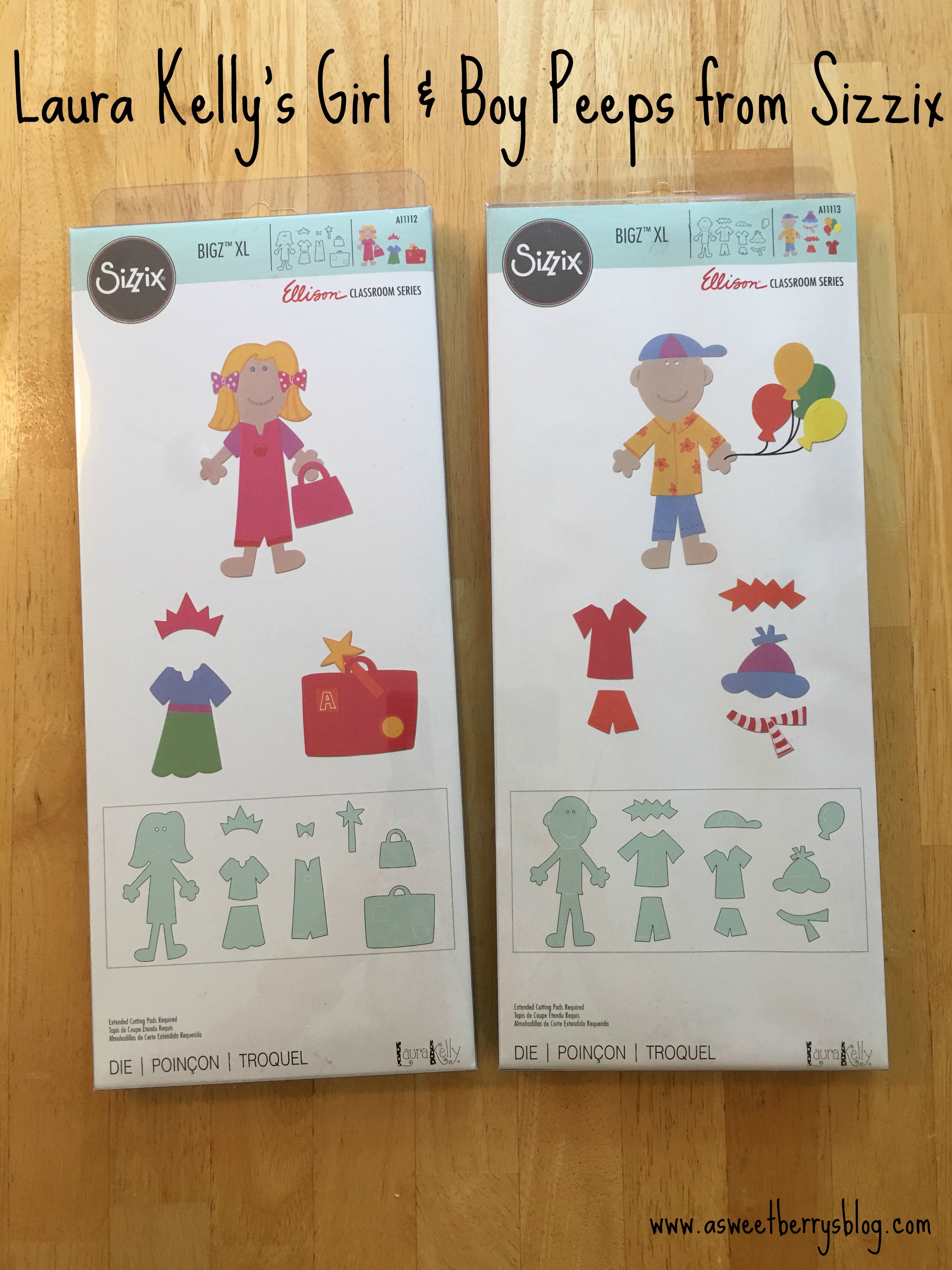 Alright, now on to how I made this adorable little banner. Using my Sizzix BigShot, Boy and Girl Peep dies, and an extended cutting pad I cut the peeps using different flesh tones. Using bright colors, I cut out all of the different clothes. For the feet, I just cut out part of the legs and cut the feet part off. For the hair of the girls, I just cut out extra heads and then cut the hair off of them.
Once everything was cut out and organized (who was getting what clothes), I used Tombow Liquid Glue to glue all of the parts together. Once they were all dried, I laid them out so that it looked like they were holding hands and then I glued them together.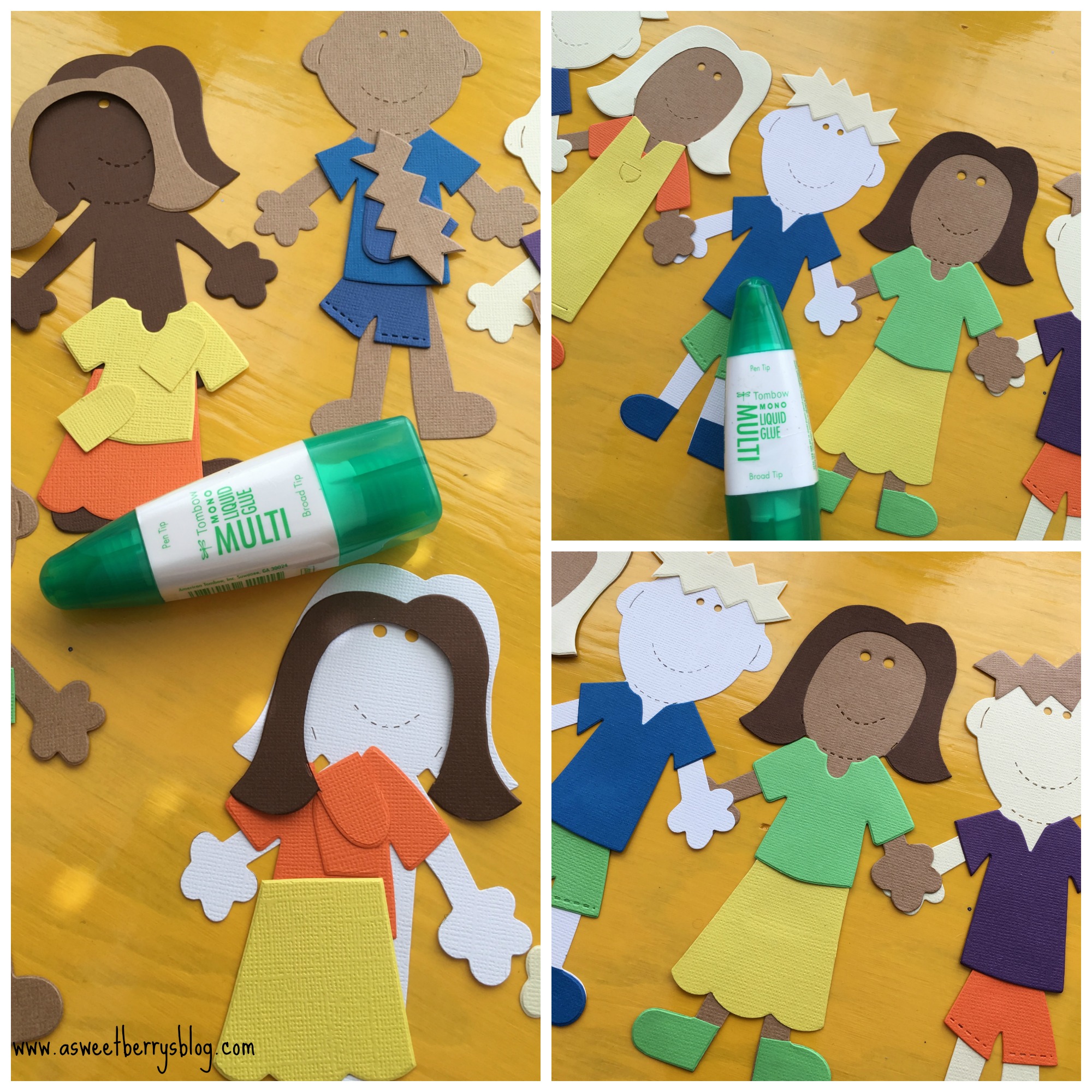 Once everyone was glued together, I used Laura Kelly's Lemonade Upper Case and Lower Case Alphabets to add the words "Happy Spring". Click the photo below to go to the link where you can get your own!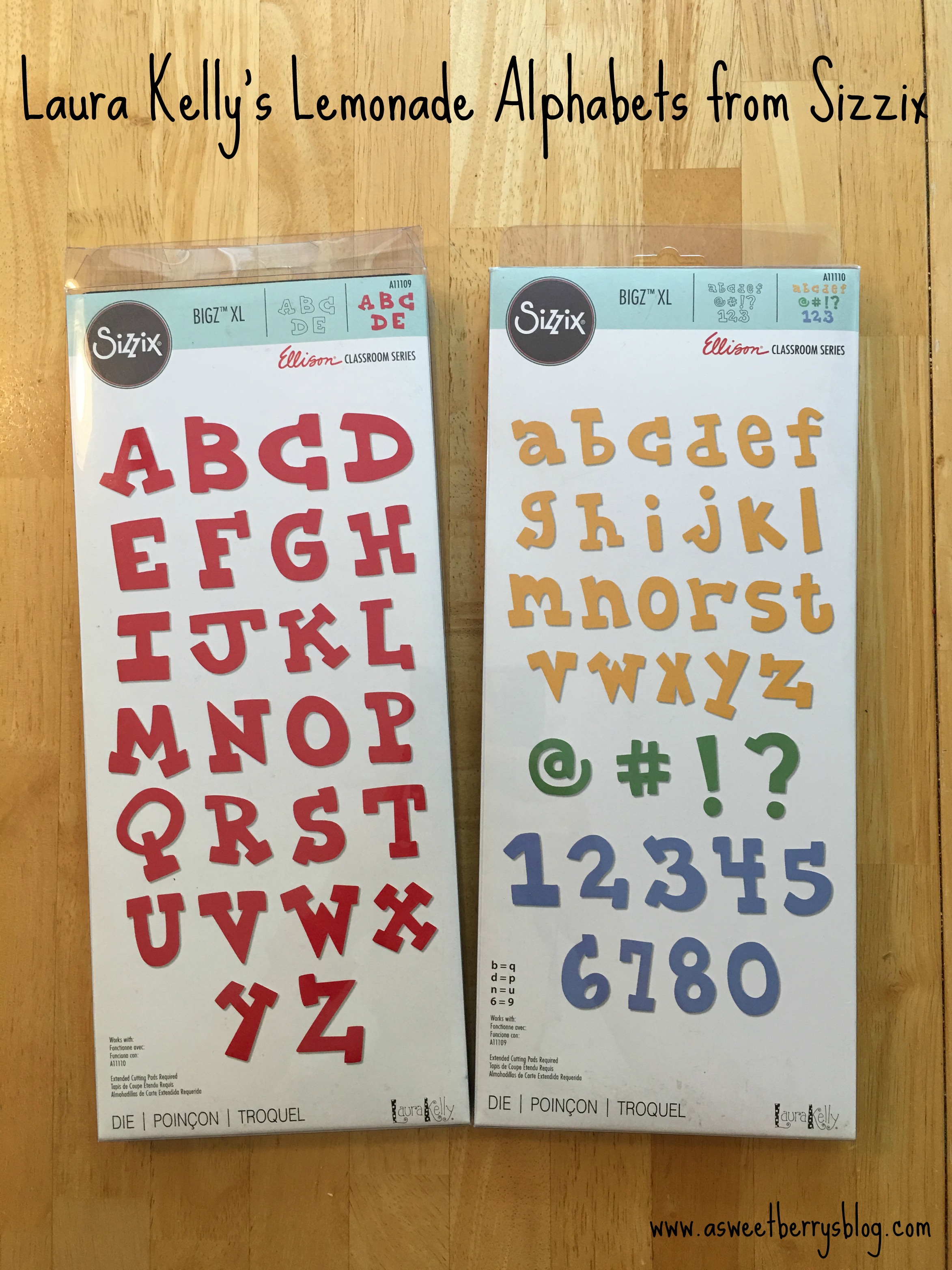 Again, using the Tombow Liquid Glue, I added the letters to each of my peeps. I also added a dot between the words "Happy" and "Summer" just so that one of them wouldn't be lonely!!!


Once everyone was completely dry, I punched a hole in the first and last hand. Then I tied baker's twine to each hand so that I could hang it up!


Hope you like my End of the Year – Happy Summer Banner!



Until next time……….
Disclosure: I received product from Sizzix as a member of the Laura Kelly Design Team. Laura Kelly is a licensed designer for Sizzix. All opinions are that of Katie Berry.