Laura Kelly's Pet Shop Sizzix Collection T-shirt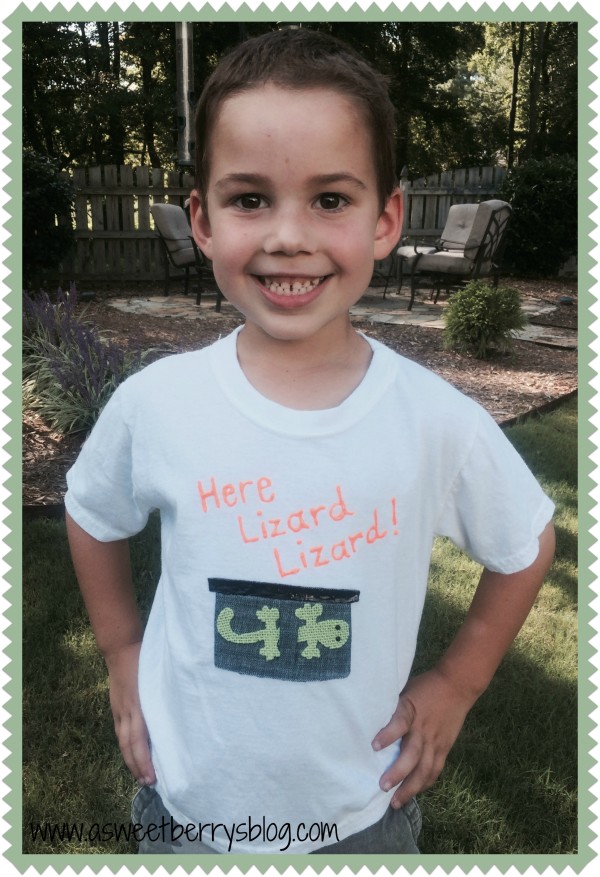 Laura Kelly just launched a new line of die cuts with Sizzix/Ellison.  It's really exciting and they are such cute die cuts.  Laura invited me to join in her quest to promote the line!   It's called the Pet Shop collection.  Click on the link to check it out!!!   I decided to use the terrarium and lizard that Laura so kindly precut for me!
Things you will need:
-a t-shirt
-Laura Kelly's Pet Shop Dies by Ellison
-Die Cut Machine
-Scribbles 3D Fabric Paint
-Tulip 3D Fabric Paint
-Fabric with an adhesive backing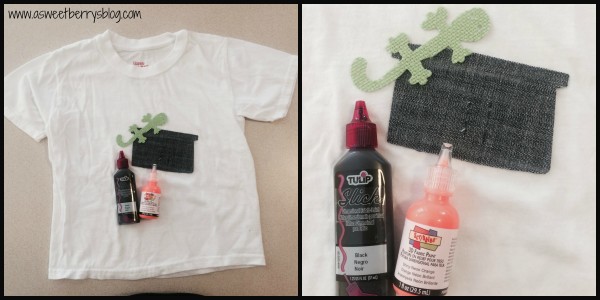 Before I removed the adhesive cover, I inserted my lizard into the precut slots.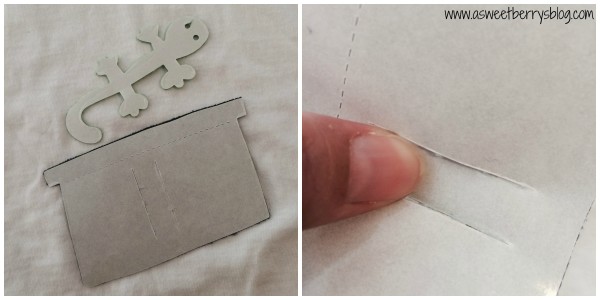 I then gently removed the backing of the lizard first and then the backing from the terrarium.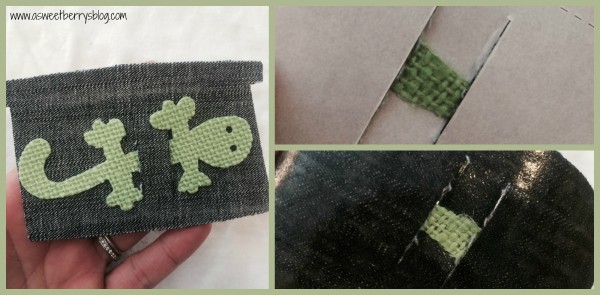 I then placed the terrarium onto my shirt, making sure I put it exactly where I wanted it because it's not easy to move!!!   Next, I added the cute little saying "Here Lizard Lizard!", black fabric paint to the top of the terrarium to make it look like it has a lid and eyes on the lizard!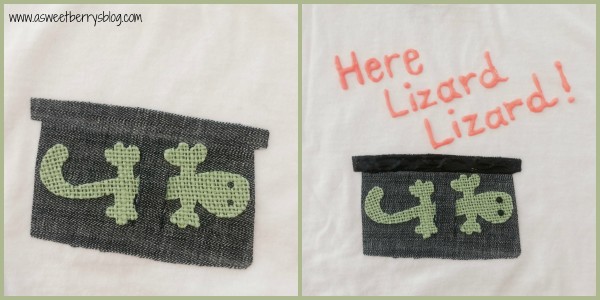 Then I put it on this cute little guy and he loves it!!!  What little boy doesn't like pets?!?!?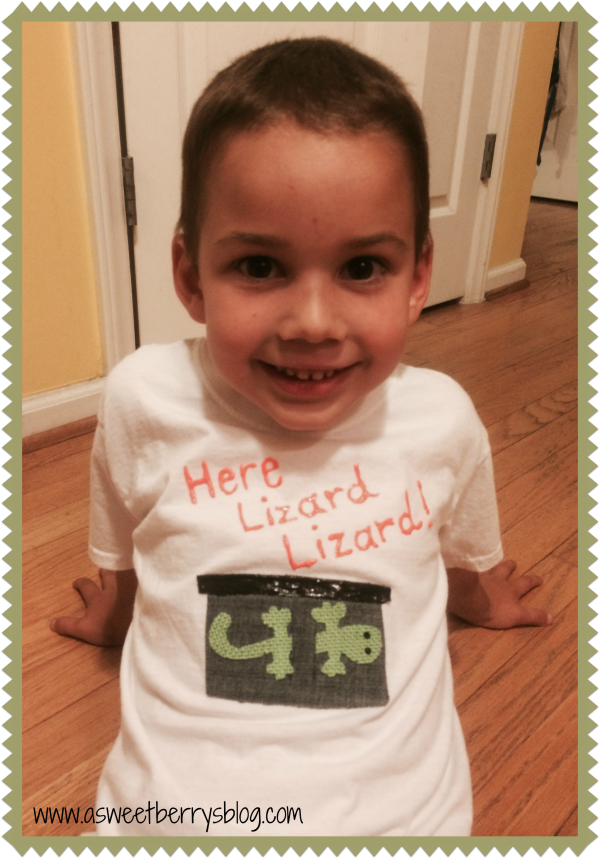 Hope you like my cute little lizard and terrarium Pet Shop Collection by Laura Kelly t-shirt!!!
Until next time…..