Pink Button Bracelet
I love dangly bracelets and this pink button bracelet is super cute and super easy!  And it can be worn in October to show your support for Breast Cancer Awareness.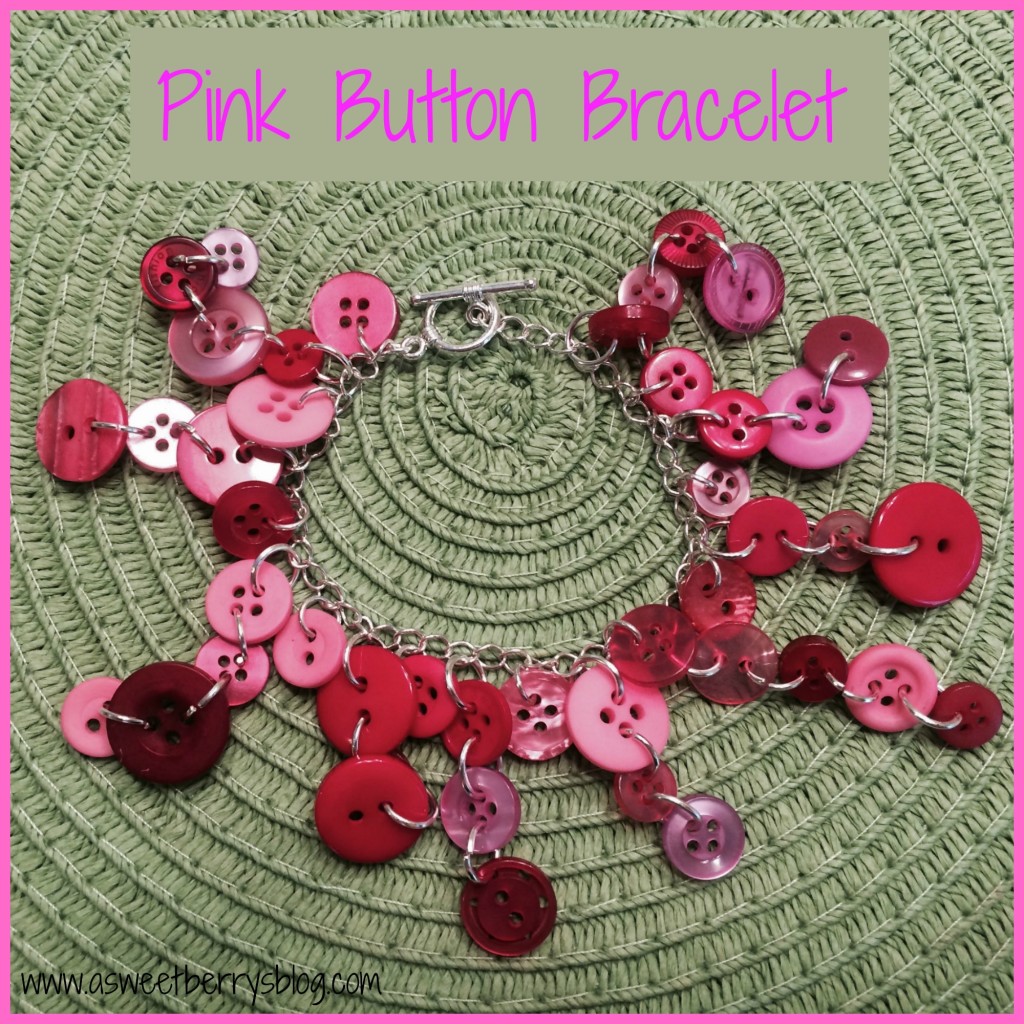 What you need: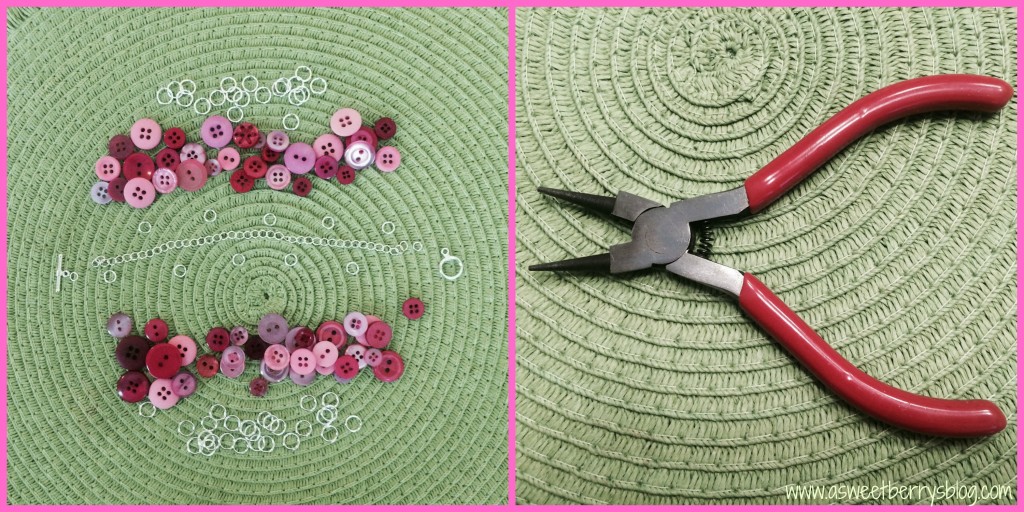 Laura Kelly's Sweet Blush Collection Buttons from Buttons Galore & More
Jump Rings (two different sizes)
Chain (sized to fit your wrist)
2 piece toggle clasp set
Wire Looping pliers (round nose pliers)
Using my wire looping pliers, I opened all of my jump rings slightly, most of them big enough to get a button on them and then connect them to another button and the rest of them only big enough to connect to the chain.  As you can see in the picture below, I connected a few buttons to make a strand or just left them as singles.  I did try to make it even, so that it would not be too heavy on one end. I also used two jump rings to connect each piece of the toggle clasp to the ends of the chains.



After I had all of my buttons together with jump rings, I attached them to the chain.  And then it was complete!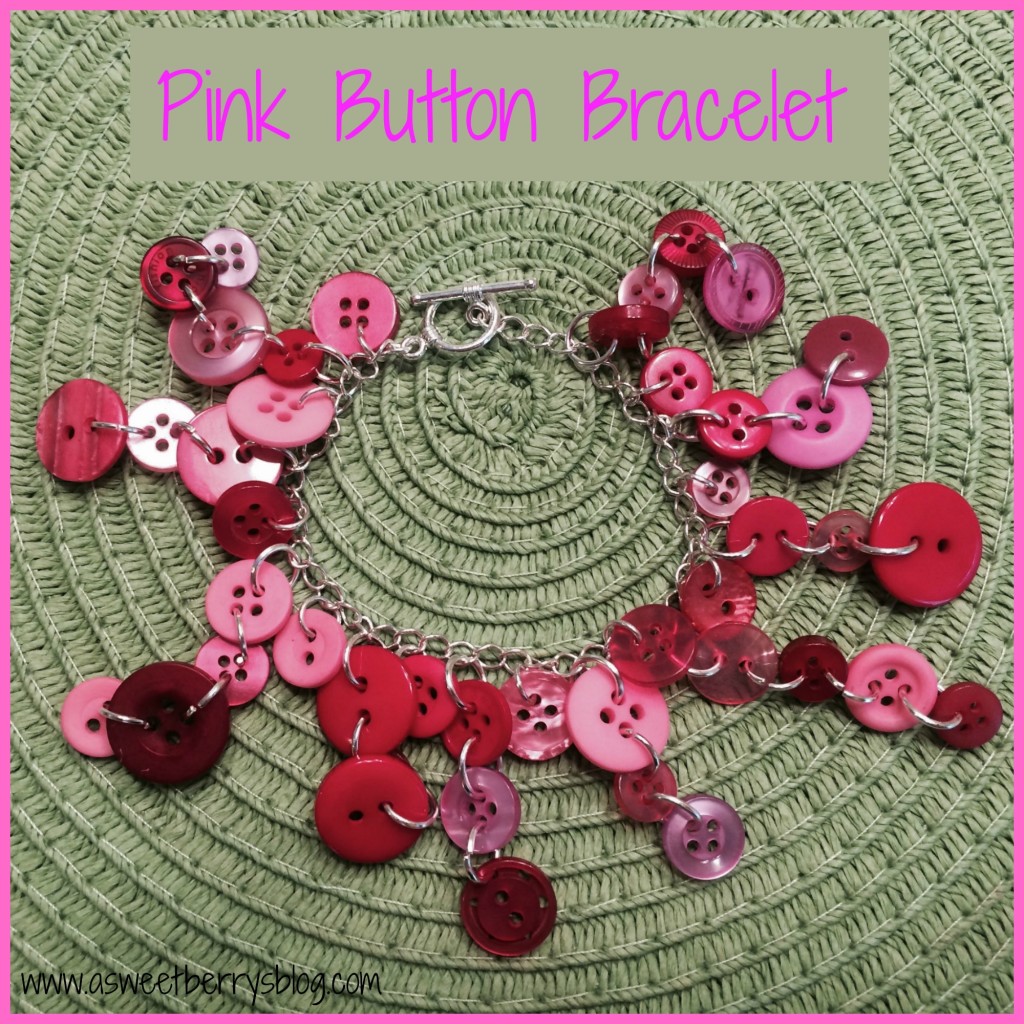 Hope you like my Pink Button Bracelet. Thanks for reading, and
Until next time…………