Now that Christmas and New Years are out of the way, it's time to get ready for Valentine's Day!  And this is one of my favorite days of the year simply because it's all about LOVE!!!   To pretty up my mantel, I made this adorable Sculpey Valentine's Day Heart Banner to hang up!  It was super easy and even the little ones can help!

Using my sampler pack of Sculpey III, I picked out red, pink, white and purple.   I also gathered my heart cookie cutter and a coffee stirrer straw to make the holes for my string.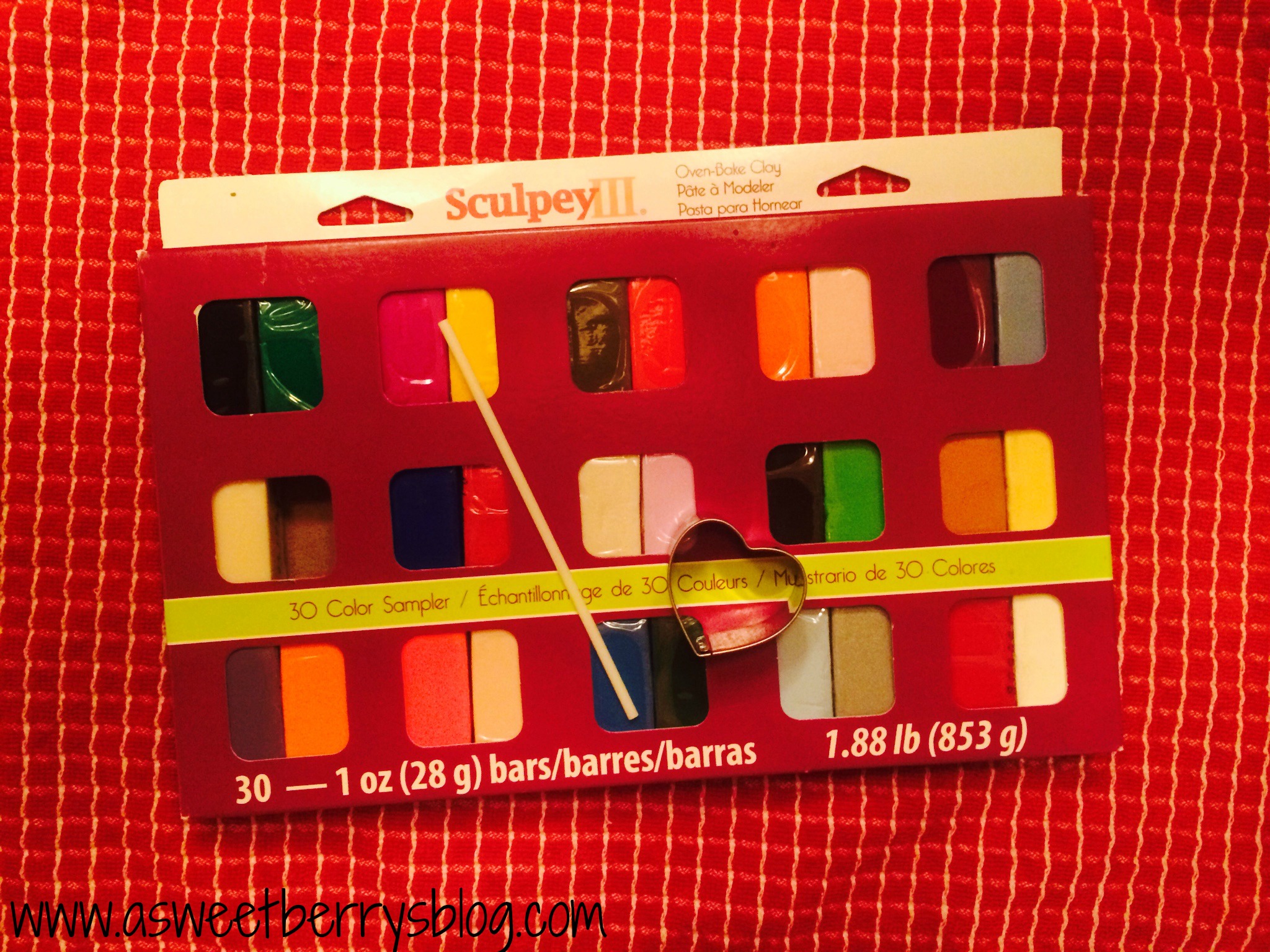 First, I needed to condition the clay using my clay conditioning machine.  I ran it through the machine several times to get the air pockets out.  It's great for rolling out sheets of clay too!   I cut the hearts using the cookie cutter and then made two holes at the top of each heart using the straw.  Using my fingers, I rolled out thin strings of clay to decorate my hearts with!  


Then, it was time to bake these adorable hearts!   Intentionally I left six hearts without any decorations.   After they were baked and cooled, I used Scribbles 3D Fabric Paint to write BE MINE on the six hearts and let them dry.  Once my lettered hearts were dry, I used Sculpey Gloss Glaze to add a little shine to my hearts!


Once they were completely dry, I used this Baker's Twine that I got out of the Target $1 section to make the banner.   Using a large needle, I threaded each heart, spacing them out a little.

Then, I hung it on my mantel!  
Who doesn't love a cute banner to spruce up the fireplace mantel?!?!

It was just the right size to fit my mantel!  And it makes me think of love, hugs and kisses!  Hope you like this cute banner!
Until next time…
XOXO