For the last couple of years, my friend Laura Kelly has put together an awesome Popcorn Box Blog Party with a selection of great craft items to help decorate the popcorn box! She has done it again, and with the help of some great companies! These awesome Popcorn Boxes came from World Market!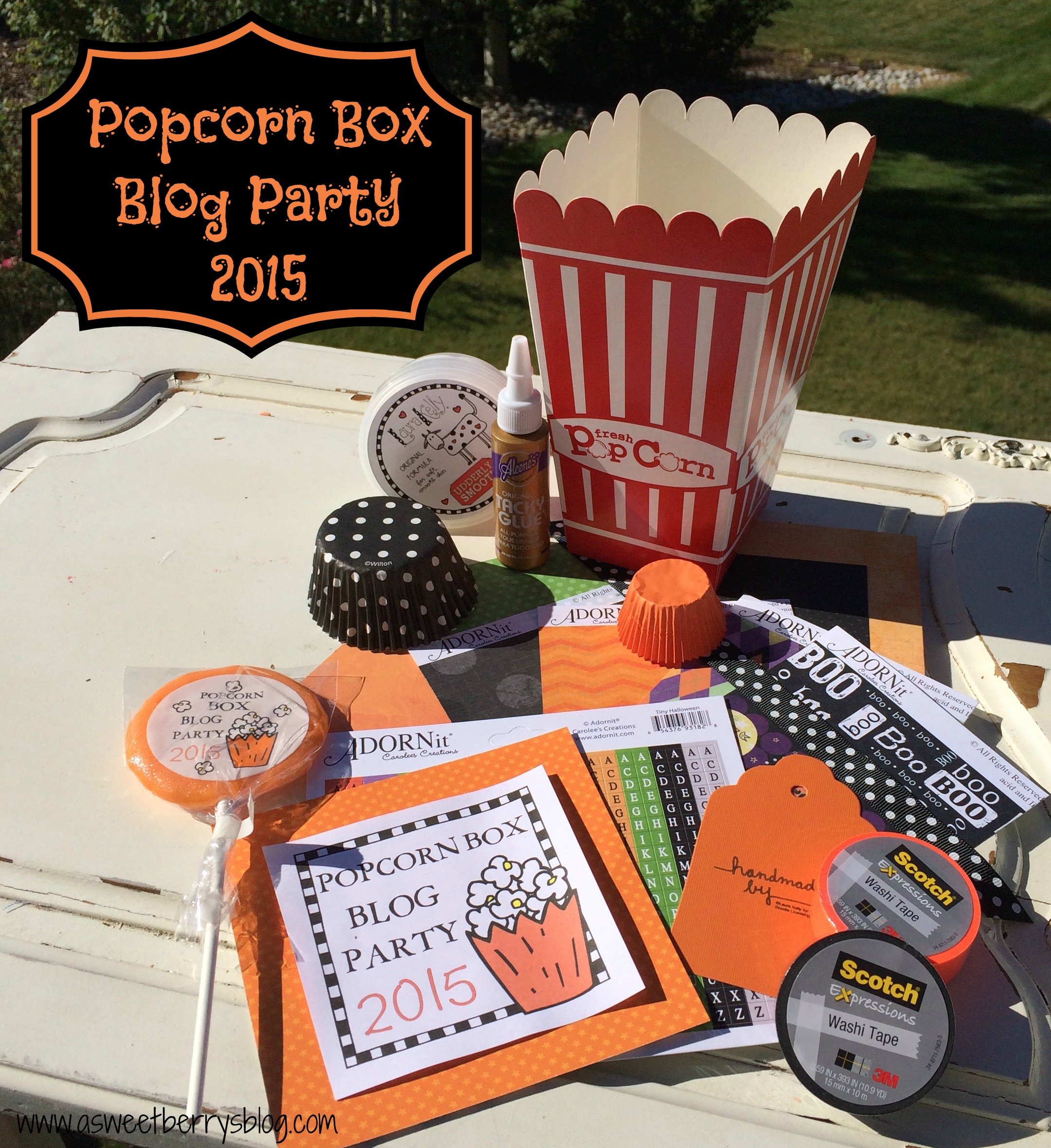 This year, Scotch donated their Expressions Washi Tape! I thought to myself, why not make a Washi Tape Pumpkin!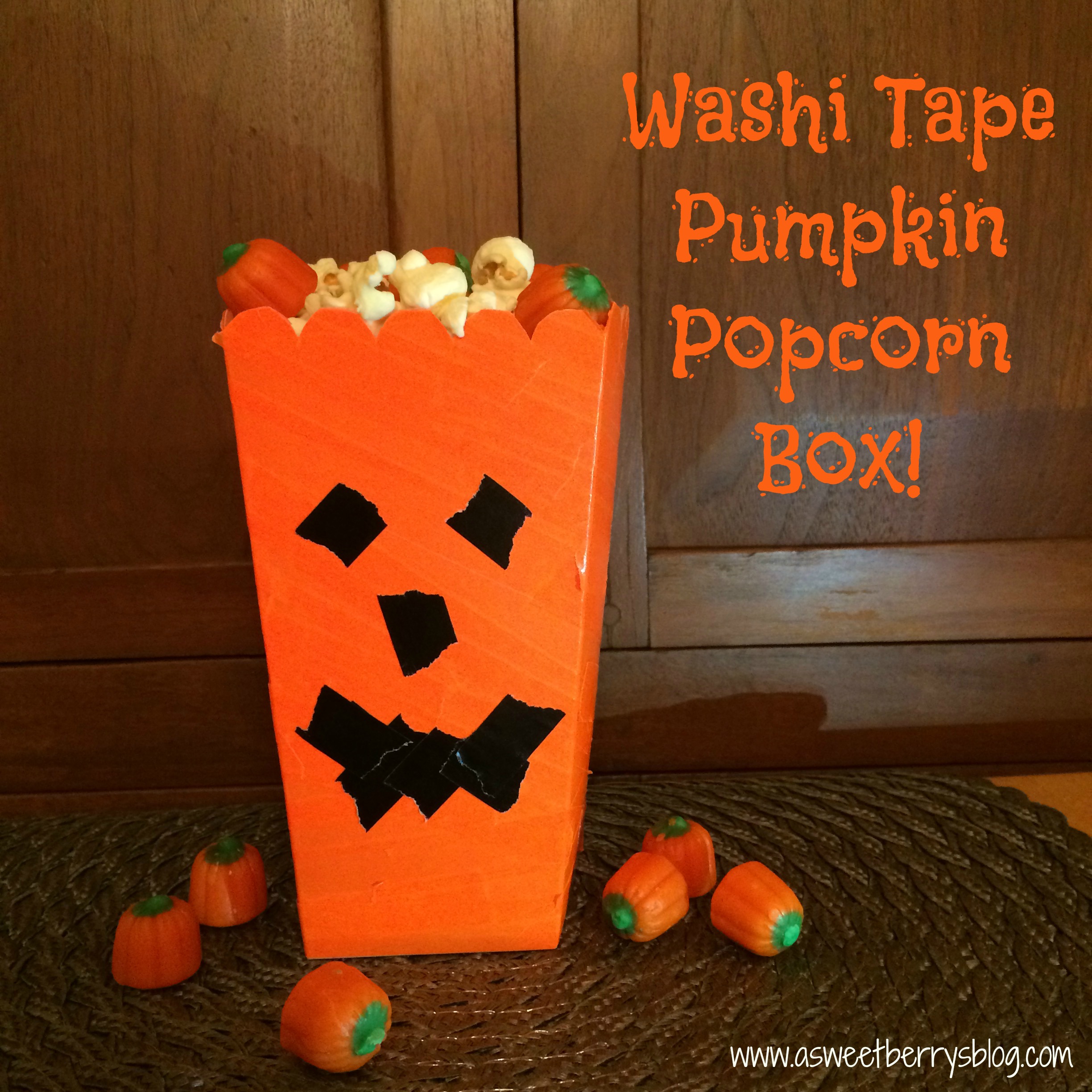 Using Krylon spray paint that I had, I spray painted the box to cover up most of the red designs on the popcorn box. The color was not quite orange, but it did the trick.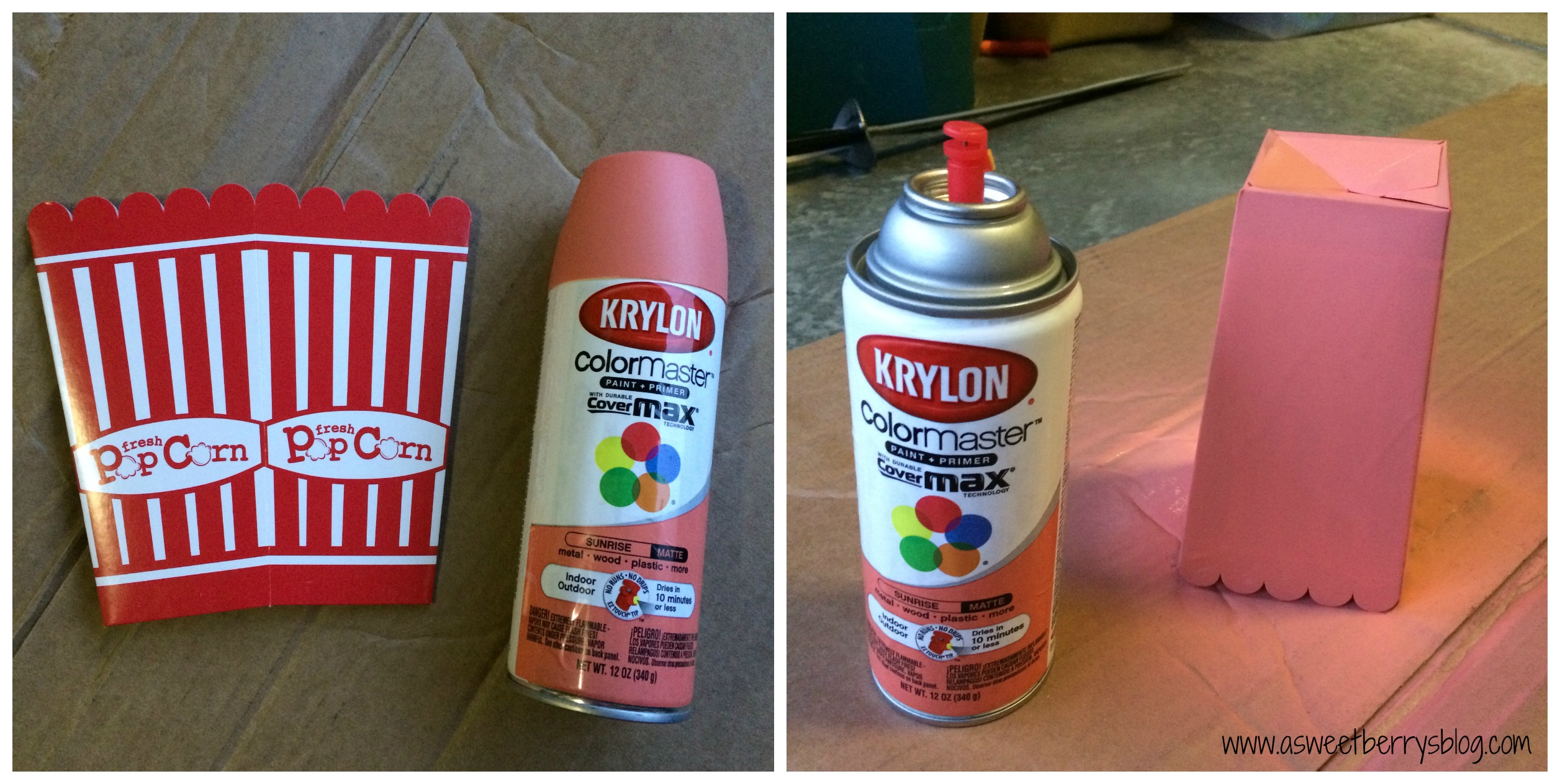 Once the spray paint was dry, I covered the box in orange wash tape. I didn't want the lines to be perfect, so I made the tape go in all different ways! It kind of made it look like an orange mummy! Once it was covered, I used an Exacto knife to trim around the scalloped top of the box.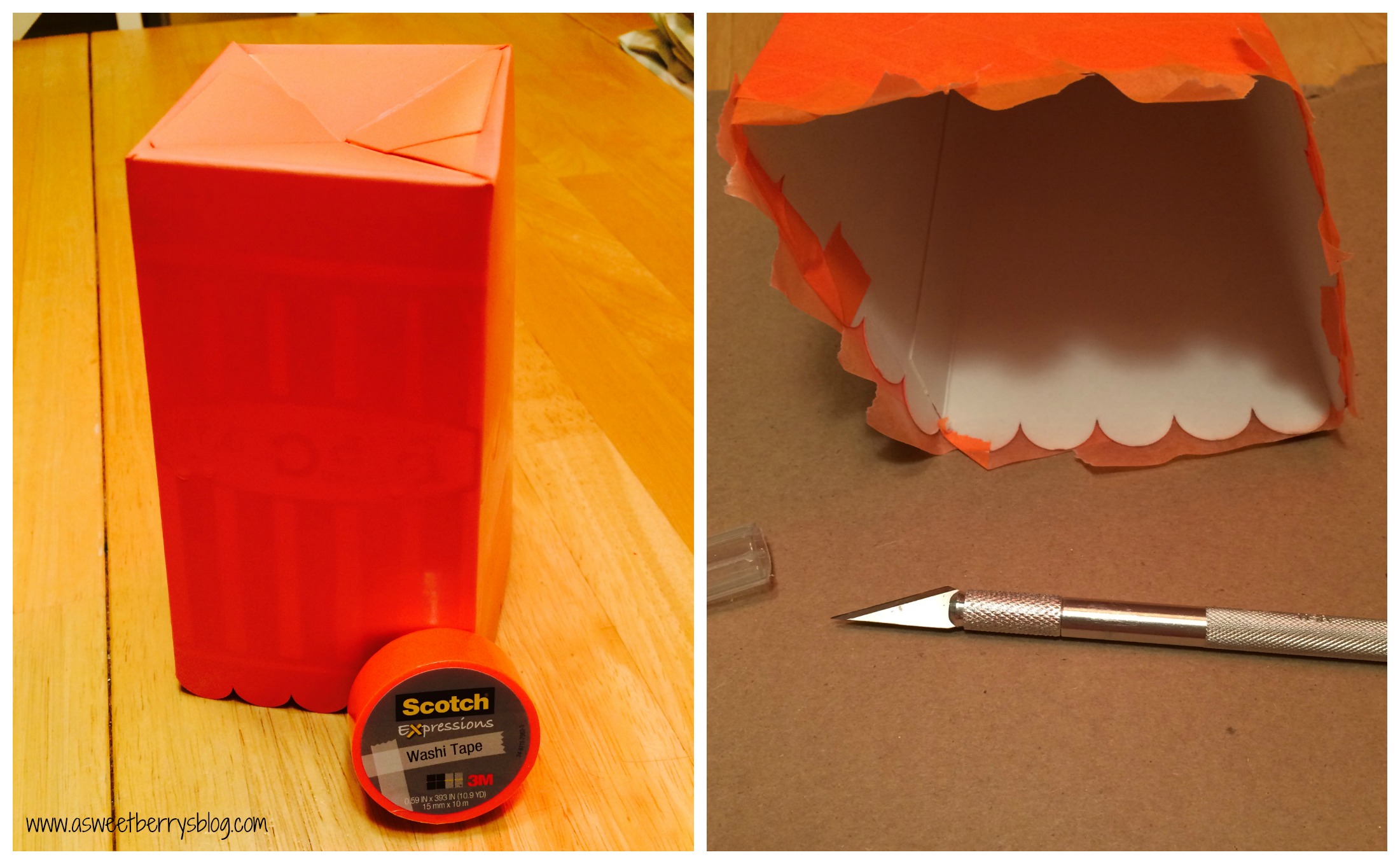 Next, I just tore pieces of black washi tape to make the pumpkin face!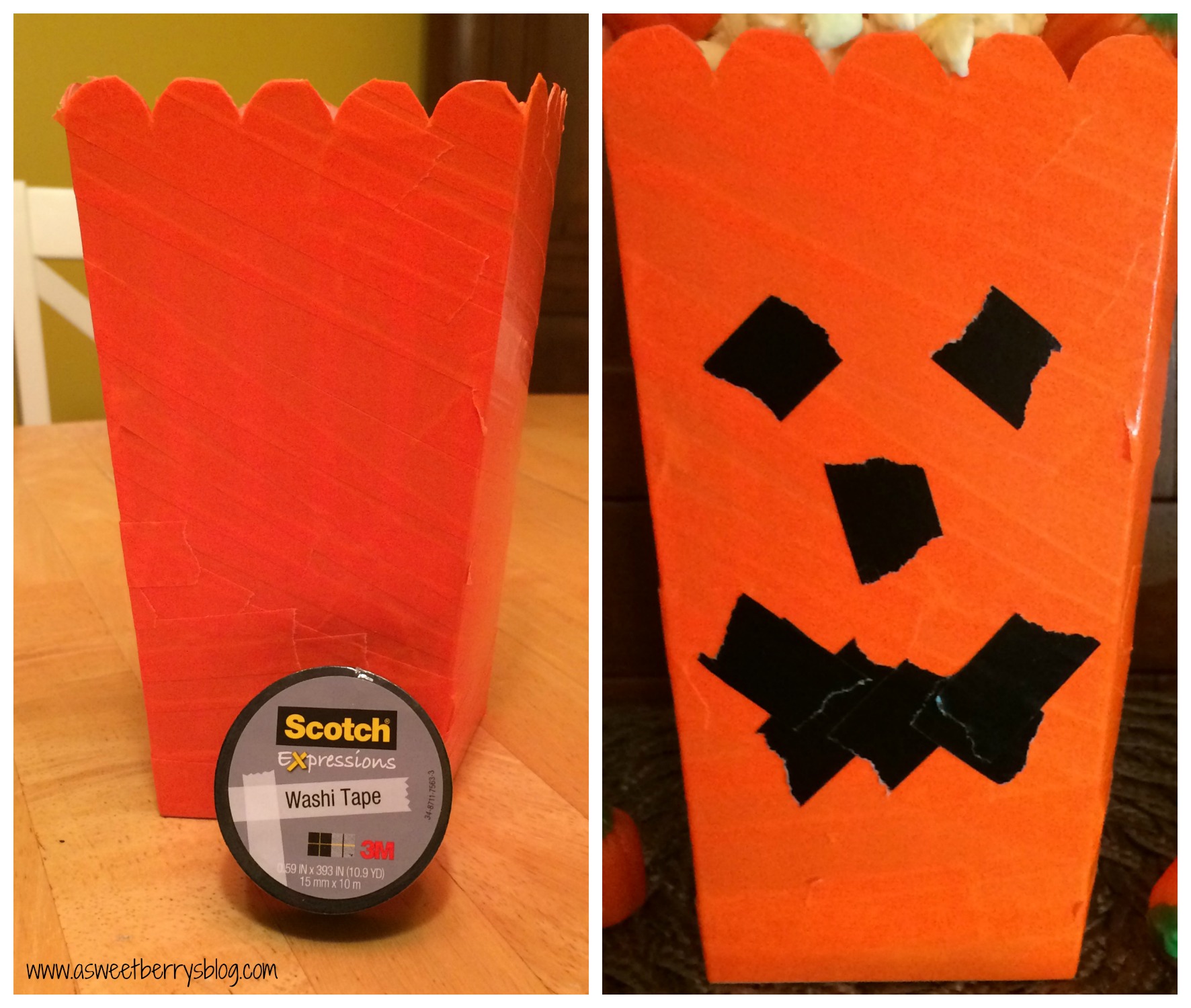 And it was done! Super easy and perfect for a Halloween movie night with some popcorn!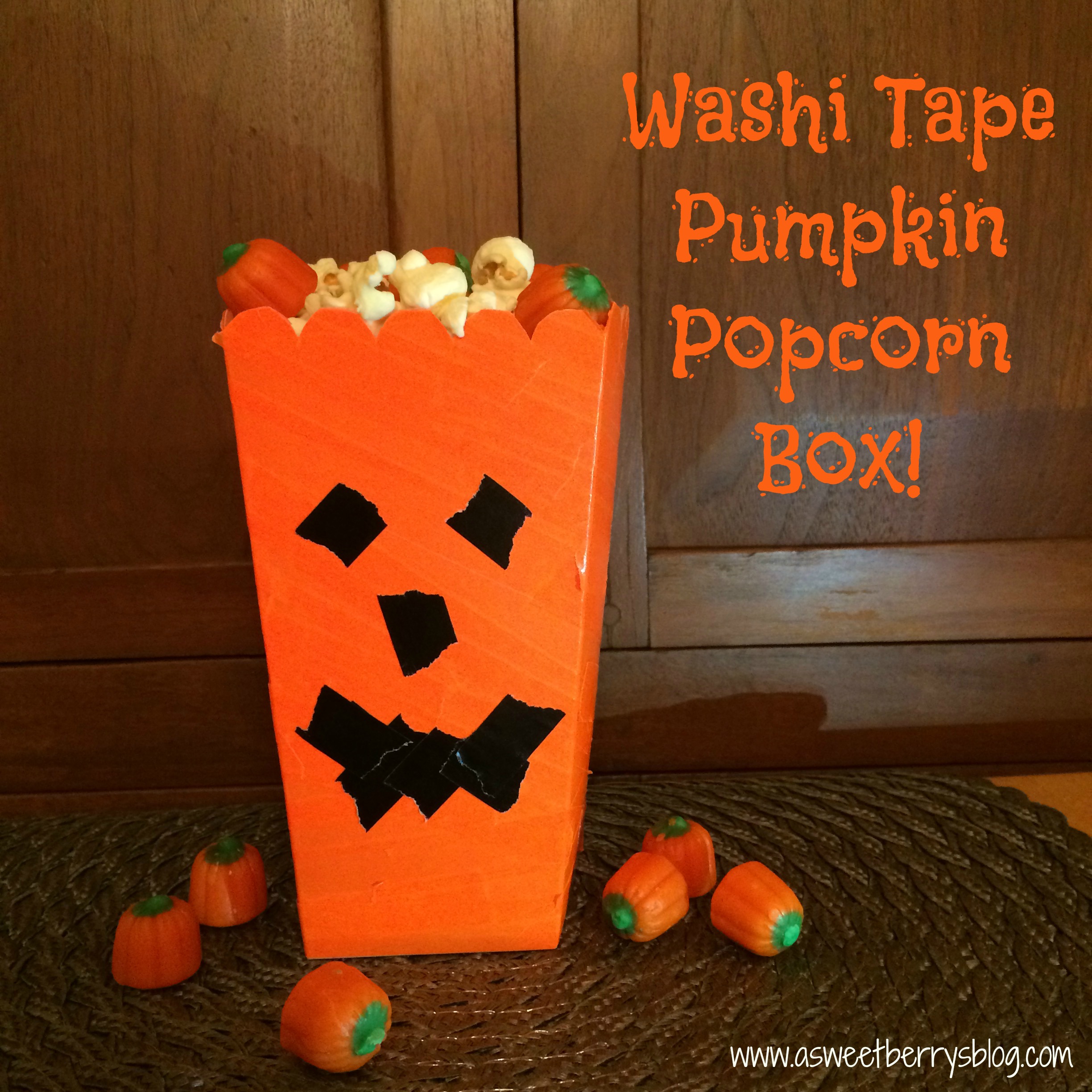 Be sure to check out the other great Popcorn Box Designs.
And be sure to enter to win! a Rafflecopter giveaway