Happy 4th of July to everyone! I hope that everyone is having a great time celebrating the birth of our country! To help celebrate and decorate for the 4th, I made these Patriotic Hoops!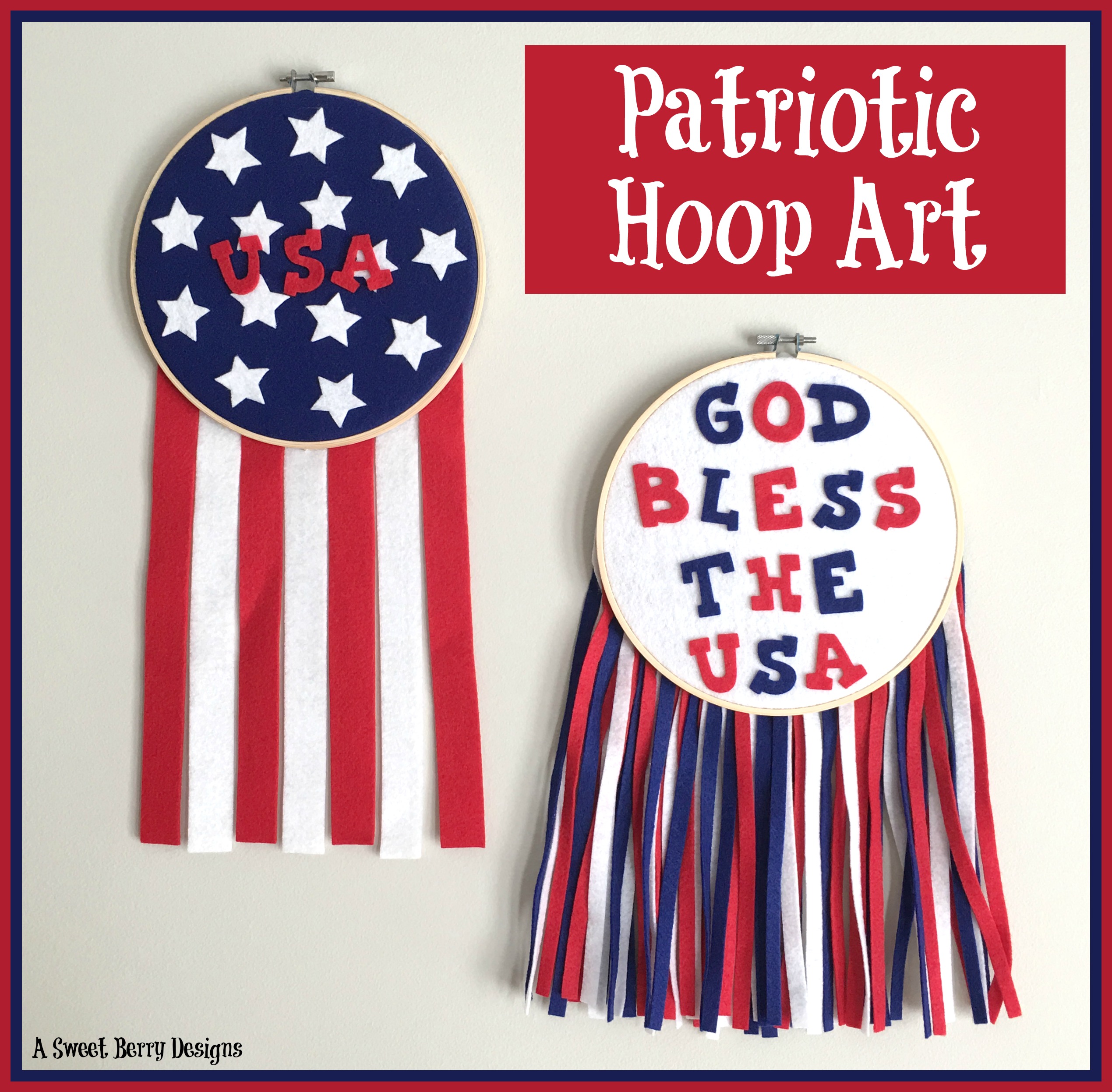 Materials needed:
9" x 12" craft cut of Kunin Classicfelt™ Royal Blue, Red, and White
8 inch Embroidery Hoops
Felt Glue
Hot Glue Gun and Glue Sticks
Sizzix/Ellison Die Cutting Machine and Cutting Pads
Laura Kelly's Lemonade Capital Alphabet Die
Cutting Mat, Rotary Cutter, Ruler
Star Stickers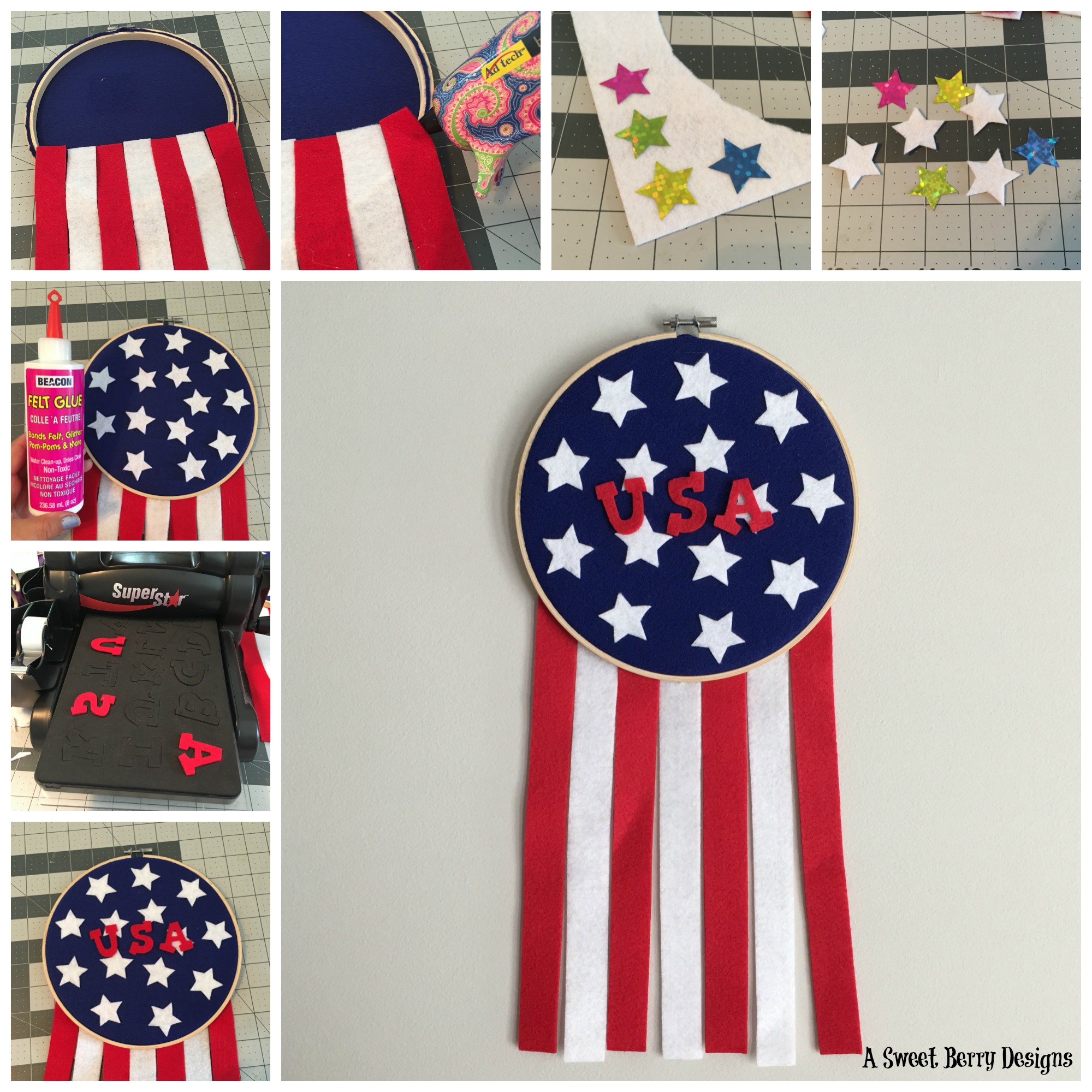 How to Make it:
Take the embroidery hoop apart, place a sheet of felt in the hoop and replace the top hoop.
Cut the excess felt from the back.
Cut strips of felt (1″x12″ for the USA Stars and Stripes and .25″x12″ for the God Bless The USA hoop).
Glue the strips to the back of the hoop and cut the excess from the top.
For the stars on the USA hoop, I used stickers as patterns. I placed the stickers on the white felt and then cut around them.

Using the Sizzix/Ellison Die Cutting Machine, the cutting pads and the alphabet die, I cut all of the letters needed.
Glue the letters down using felt glue.
I hope you like these Patriotic Hoop Art pieces! They are so festive and are perfect for the 4th of July!
HAPPY 4TH OF JULY!!!
Until next time….