Disclosure: This post contains affiliate links.
Shark week is next week and the Berry family is ready! To get ready, I made this adorable Shark Week Shark Banner using my dear friend Laura Kelly's dies from Sizzix/Ellison and felt from the Kunin Group! It was super duper easy! Check it out! You can make you own!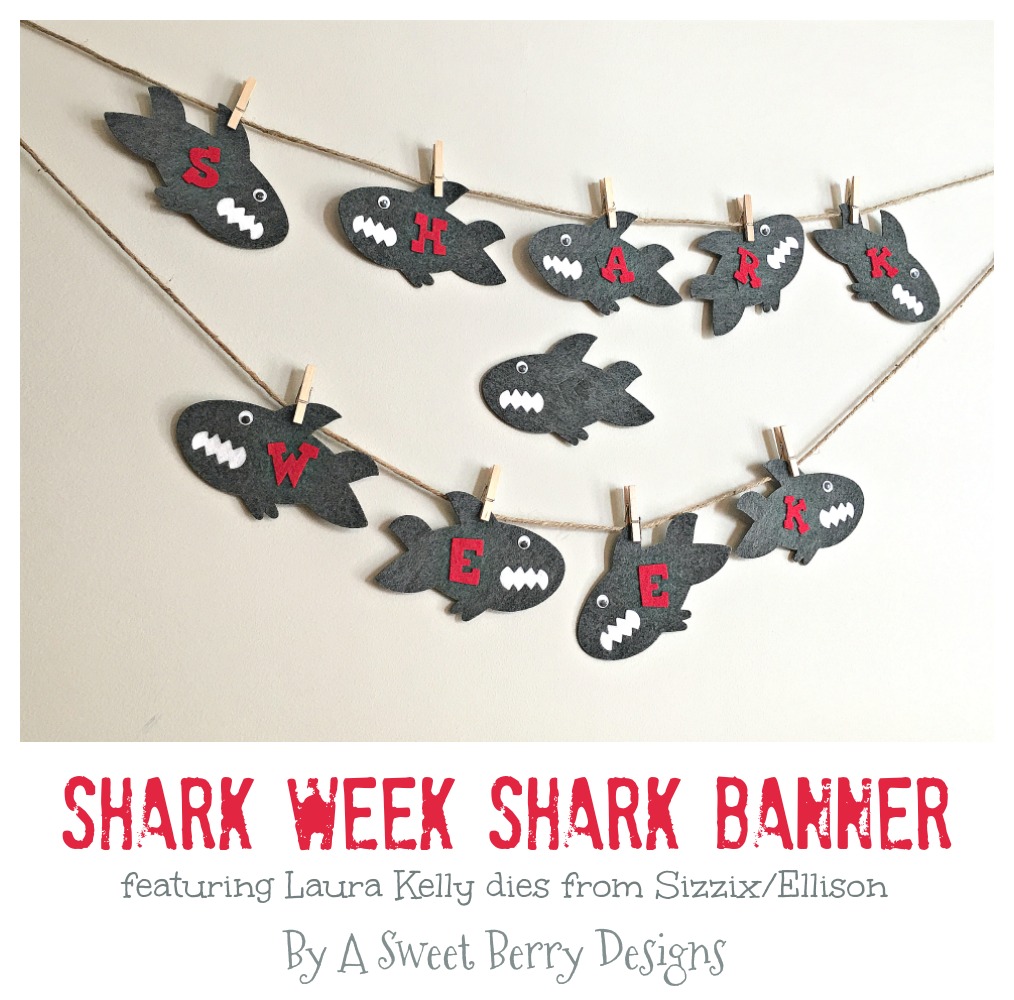 Materials needed:
12" x 18" craft cut of Kunin Premiumfelt™ (1) Smoke
9" x 12" craft cut of Kunin Classicfelt™ (1) Red, (1) White
Die Cutting Machine and Cutting Pads (I use the Super Star from Ellison)
Felt Glue
Wiggly Eyes
Jute Rope
Mini Clothespins
How I made it:
Using the Super Star Die Cutting Machine and Cutting Pads, I cut my felt sharks from Laura Kelly's Shark Die. I also cut the sharks teeth out of white felt.
Then I cut out the letters "SHARK WEEK" from Laura Kelly's Lemonade Capital Alphabet Die using red felt.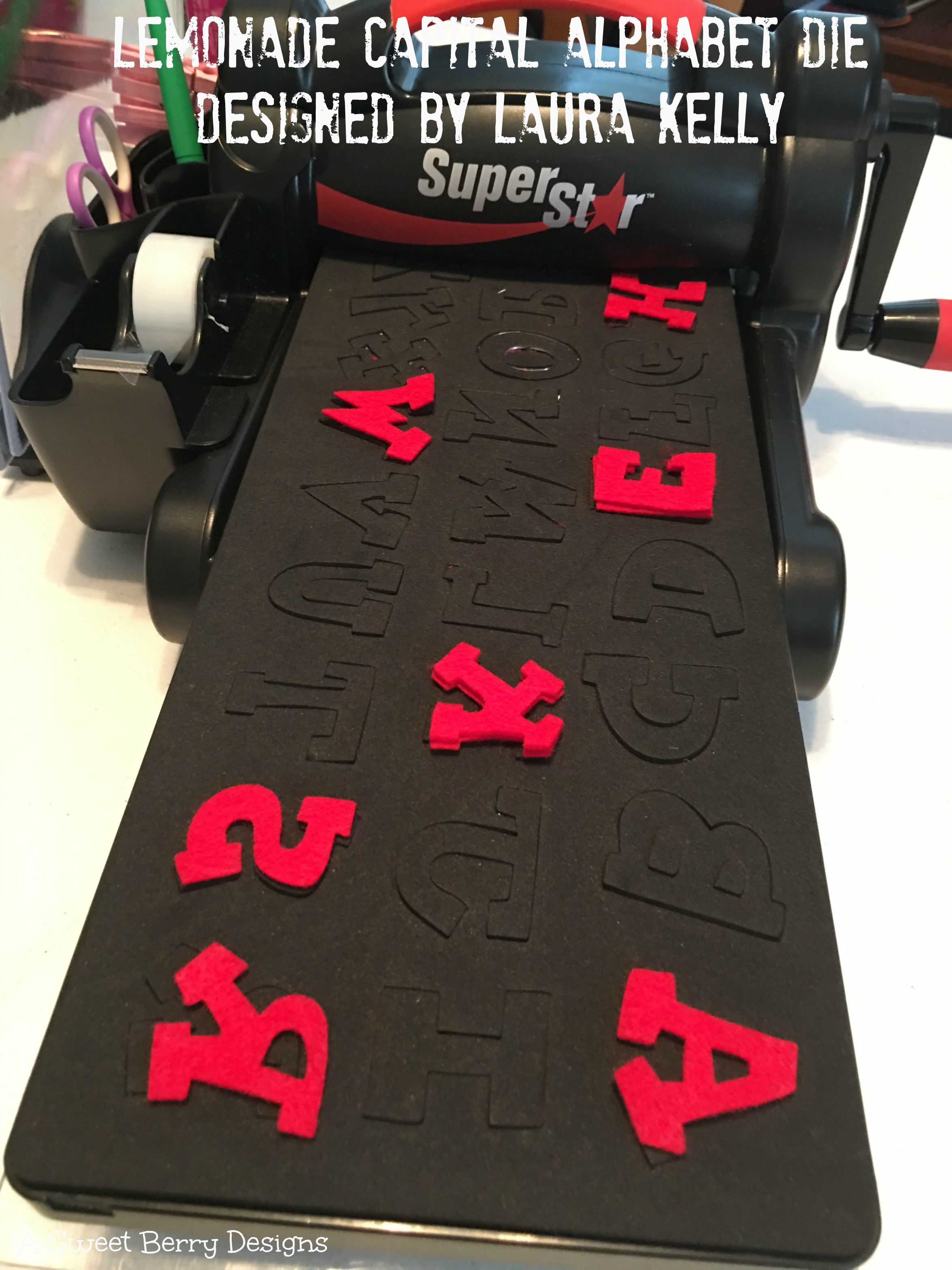 Once I had all of my pieces cut out, I used Beacon Felt Glue to put everything together! I added wiggly eyes to make the sharks look silly!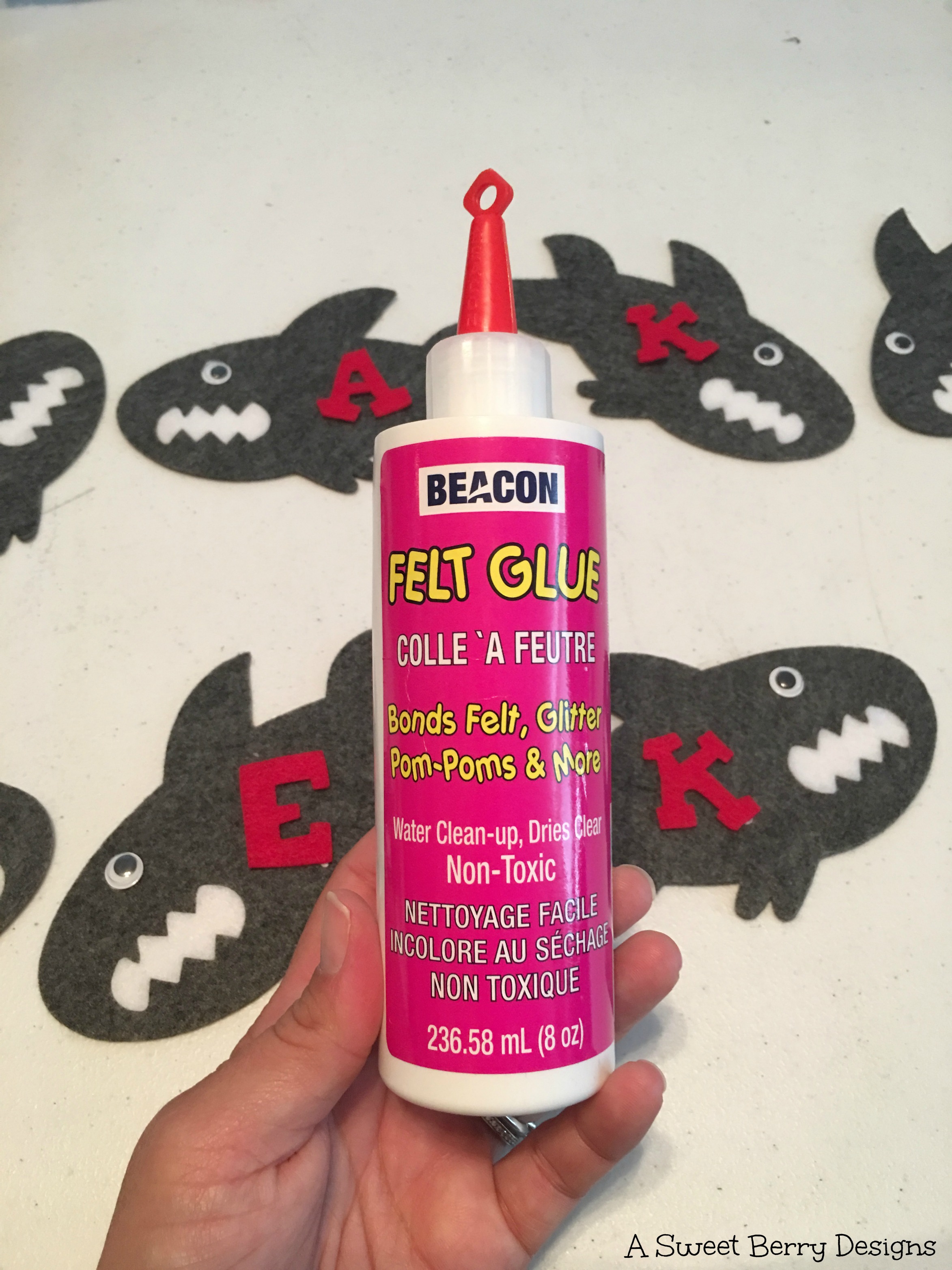 Once everything was dry, I hung them up on two strands of jute rope! I had an extra shark, so I added him to the middle!
Hope you like this super easy Shark Week Shark Banner! I love using these dies and Kunin felt!