While walking through the Scholastics Book Fair at my oldest son's school, I stumbled across The Gingerbread Bear book by Robert Dennis and Illustrated by Tammie Lyon.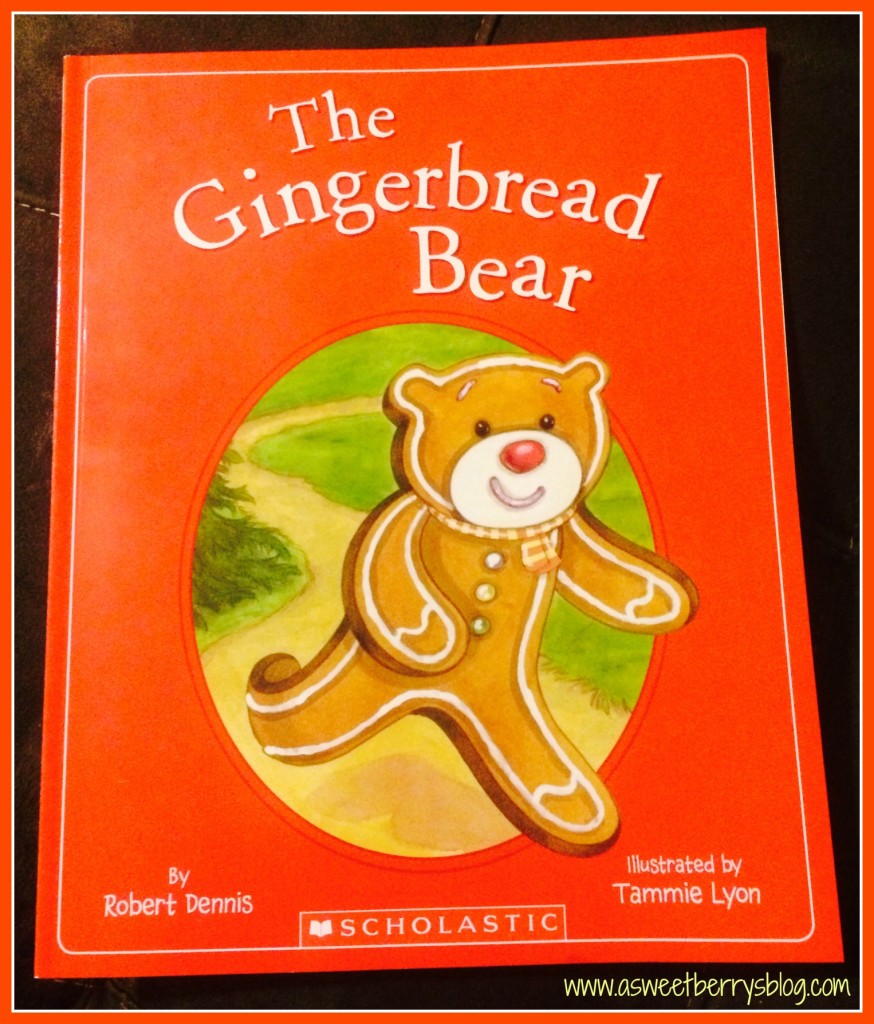 In the story, a little girl and her mother are baking a gingerbread bear.  After daddy goes to work, mom goes into the garden to do some work and the little girl is left to watch after the oven.  Out of curiosity, the little girl opens the oven to have a look, and guess what happens?   Out jumps the Gingerbread Bear!   And away he runs……
Of course, no one can catch him, because after chanting "Run, Run, try if you dare.  You can't catch me.  I'm the Gingerbread Bear!", he runs away.  Throughout the book he runs into different people and animals that think they can catch him.  Gingerbread Bear is much to quick for them.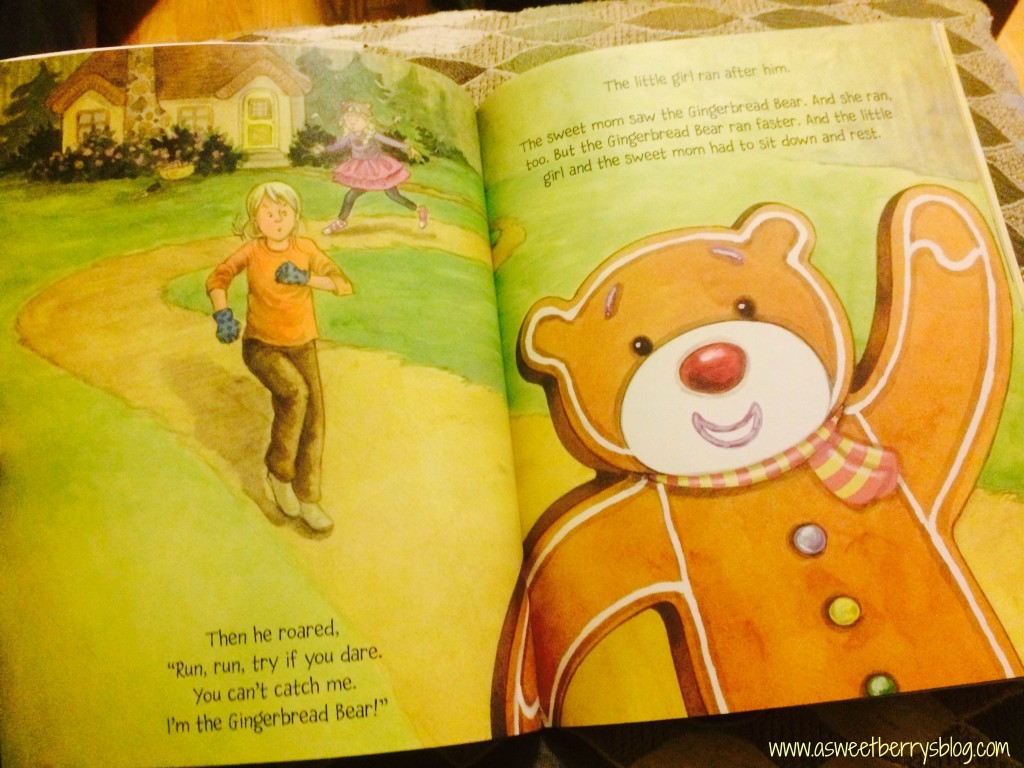 You have to read the book to find out what happens at the end!   What a cute little change up to the Gingerbread Man.   My boys loved it!  The illustrations were awesome!
After we read the book, we decided to make our own Gingerbread Bears, using Sculpey clay and Scribbles paint.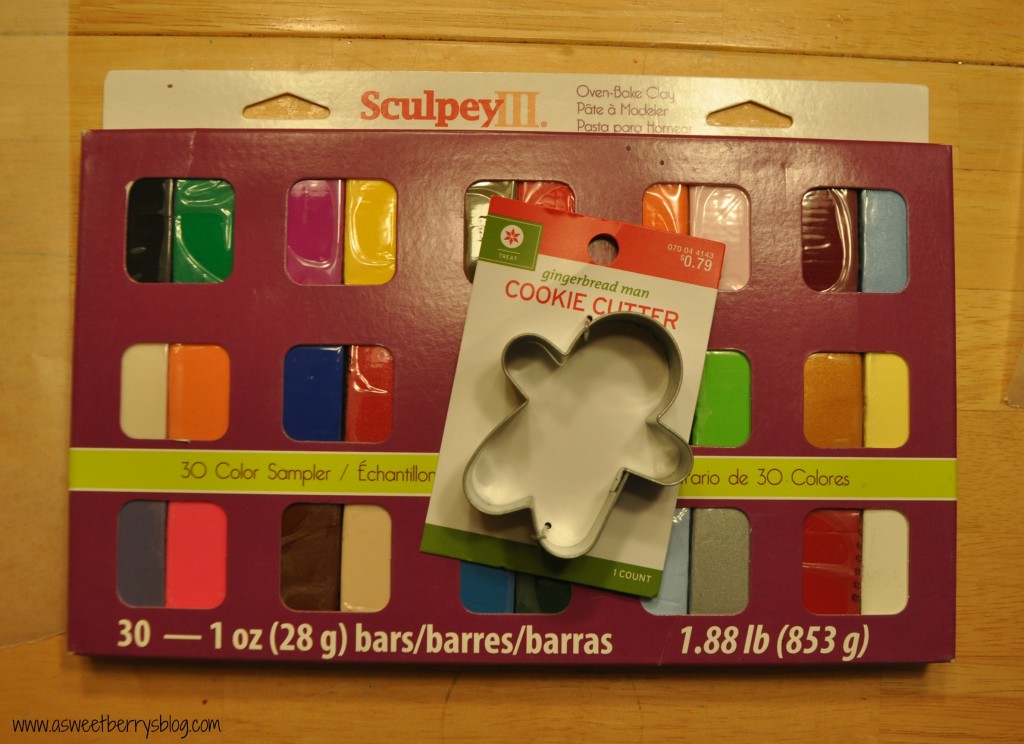 We picked out a brown Sculpey clay, ran it through the clay conditioning machine and then used our gingerbread man cookie cutter to cut them out.   After we had them cut out, I used a sharp pick to punch a whole in the top of their heads for ribbon.  Then it was time to bake them.  I stuck them in the oven for about 13 minutes.


Once they came out of the oven and cooled, We used Ilovetocreate's Scribbles Fabric Paint (yes, I know it's fabric paint, but it works on other things too!) to decorate our gingerbread bears!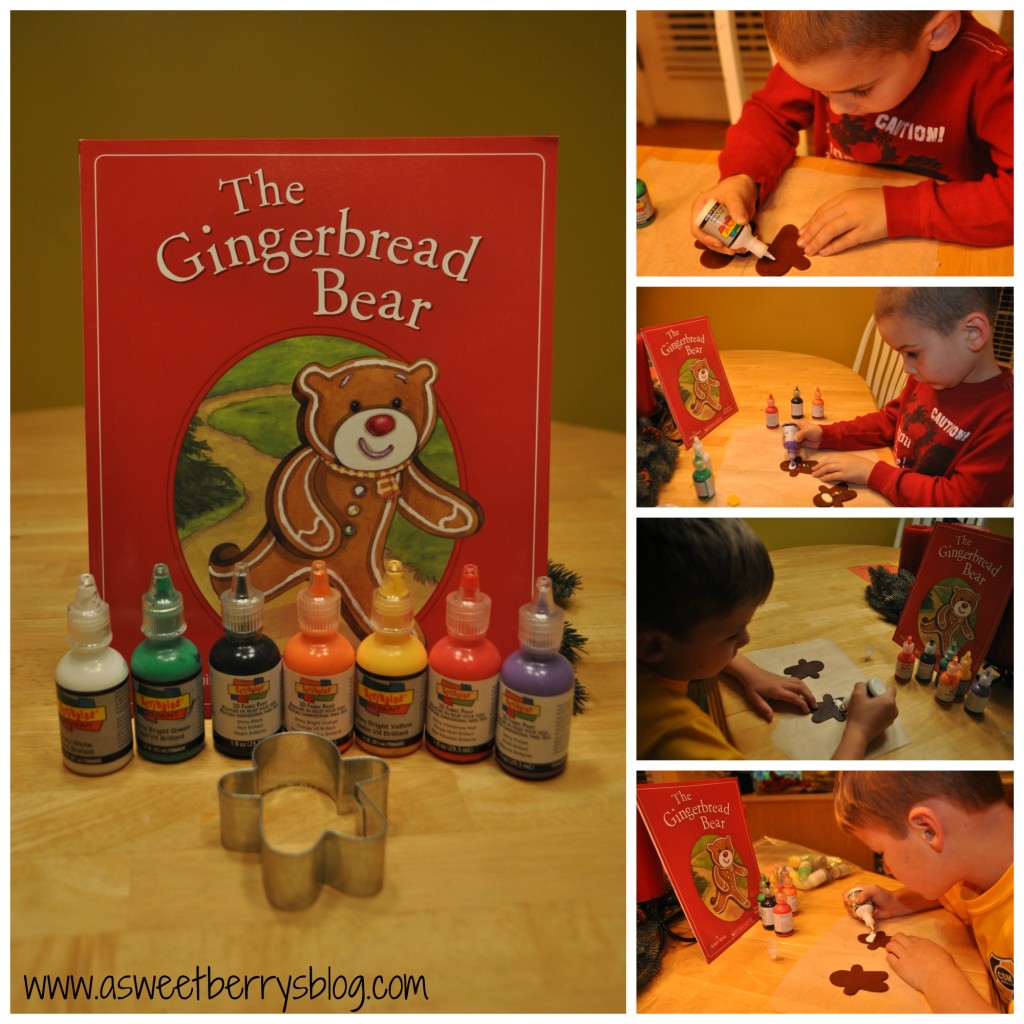 Once they were dry, they were ready for ribbon and then to be hung on the tree! 🙂

So, go out and pick up this adorable book.   The kids are sure to love it!   And then go get some Sculpey clay and a gingerbread man cookie cutter and create your own Gingerbread Bear!
Check out these other Christmas time books to read with kids:

  And the enter to win a great prize! a Rafflecopter giveaway
Until next time…….