Disclosure: I am a member of the Laura Kelly Design Team and received product to provide product reviews and to write about in blog posts.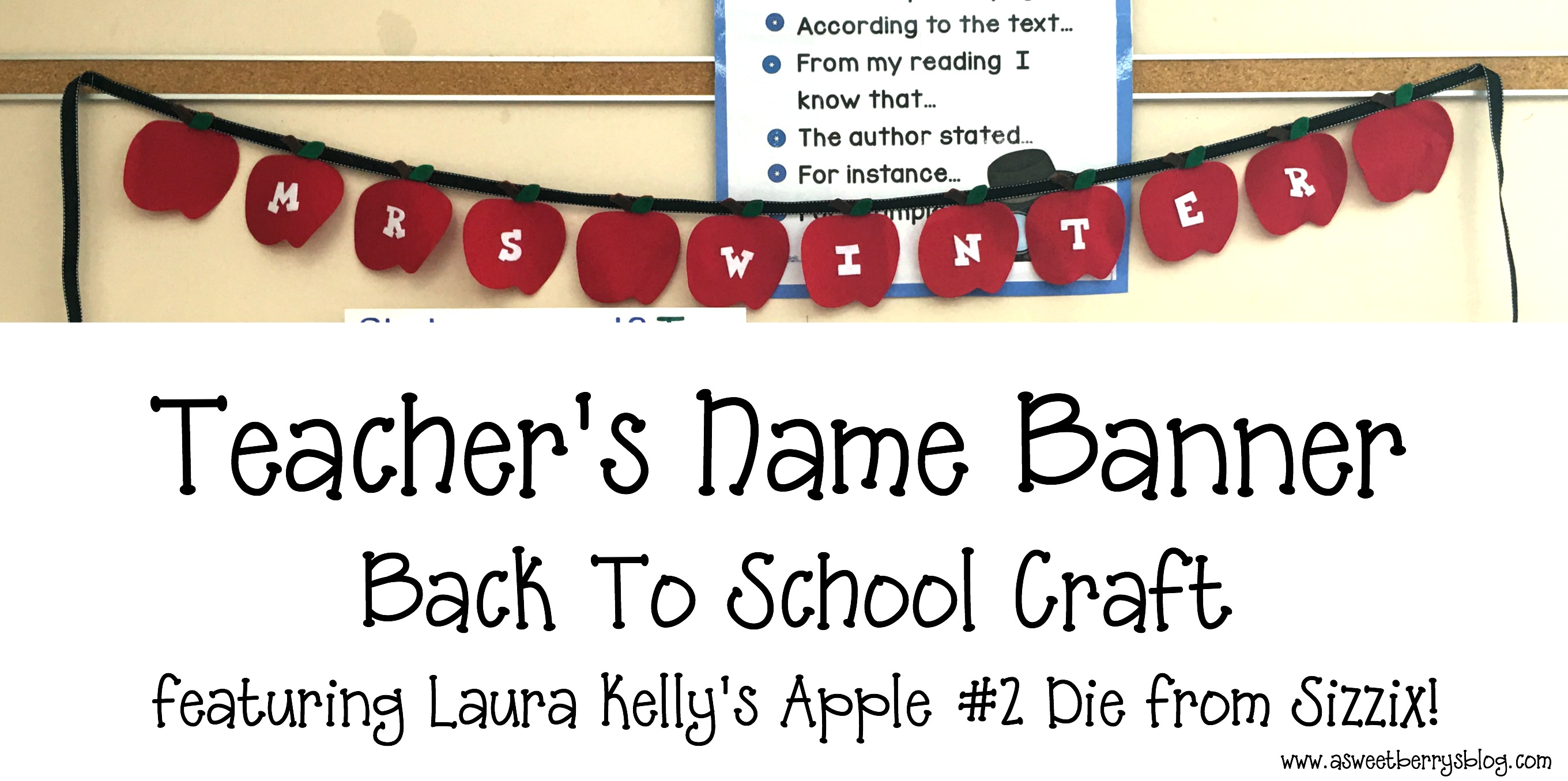 If your children aren't in year round school like mine, it's time for yours to go back to school! I am excited to share this Teacher's Name Banner that would be perfect for a teacher to hang in their classroom or right outside of the classroom. It's super simple and is a no sew project! Your children could even help with cutting out the pieces! I love making homemade crafts for my children's teachers.
Materials used:
Sizzix Big Shot
Laura Kelly's Apple #2 Die from Sizzix
Laura Kelly's Lemonade Capital Alphabet Die from Sizzix
Cutting Pads (short and long)
Kunin Felt
Ribbon
Ad-tech Hot Glue Gun and Glue Sticks
Fiscar Scissors
1. First, I use the Sizzix Big Shot, Cutting Pads, Felt and Apple Die to cut out all of my pieces. I did a full cut for the apple and then for the stem and leaf, I just placed my felt over the steel blade and ran it through the Sizzix Big Shot.
2. Then, I used Laura's Lemonade Alphabet Die and Long Cutting Pads to cut the letters (Mrs. Winter, one of our favorite teachers!!)

3. Once everything was cut out, I used my Ad-tech Hot glue gun and glue sticks to glue the stem and leaves down to the apples.
4. I then glued them to a long piece of ribbon.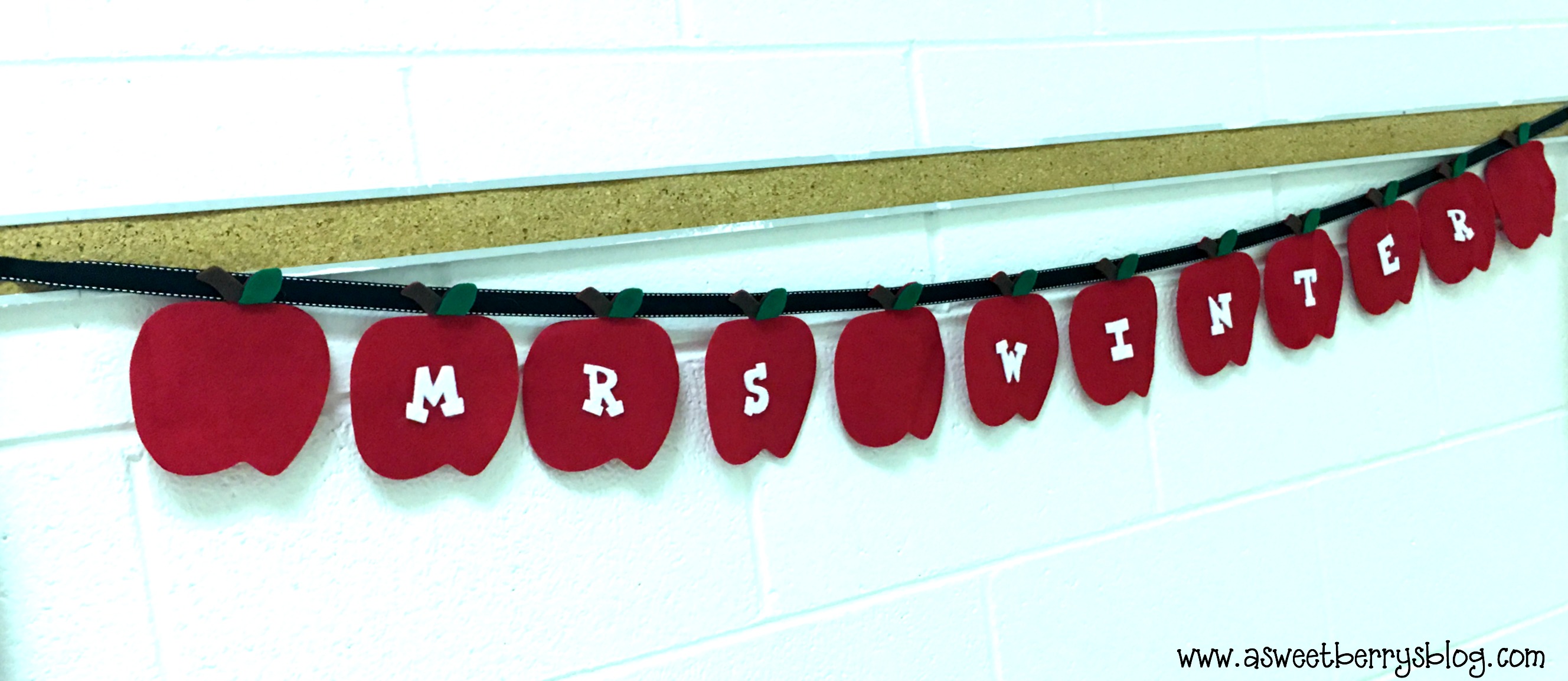 I hope you like my Teacher's Name Banner featuring Laura Kelly's Apple Die #2. I had so much fun making it.
Until next time…..