Christmas is my all time favorite time of the year!   And creating Christmas decorations is one of my favorite things to do, along with creating memories!!!
Check out this cute little tree I made using Styrofoam, Laura Kelly's buttons from Buttons Galore and Sculpey Clay!!!!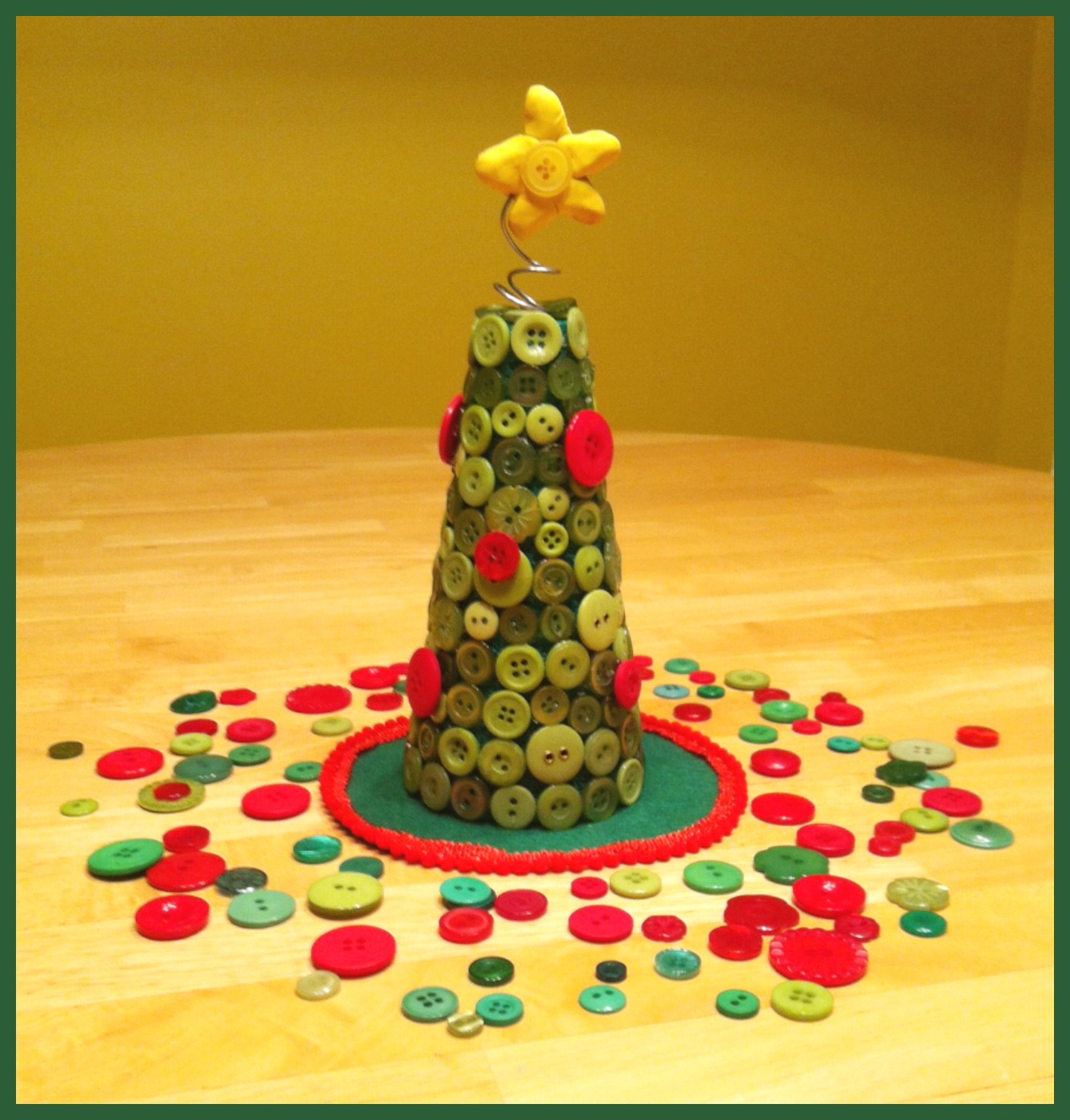 Materials needed:
Styrofoam Cone
Sculpey Bake Shop Yellow Clay
Laura Kelly's Radical Red and Candy Apple Green buttons from Buttons Galore & More
Wire
Folk Art Green Paint
Adtech Hot Glue gun and glue
Green Felt
Mini Pom Pom Ribbon from May Arts Ribbon
Fiskars Scissors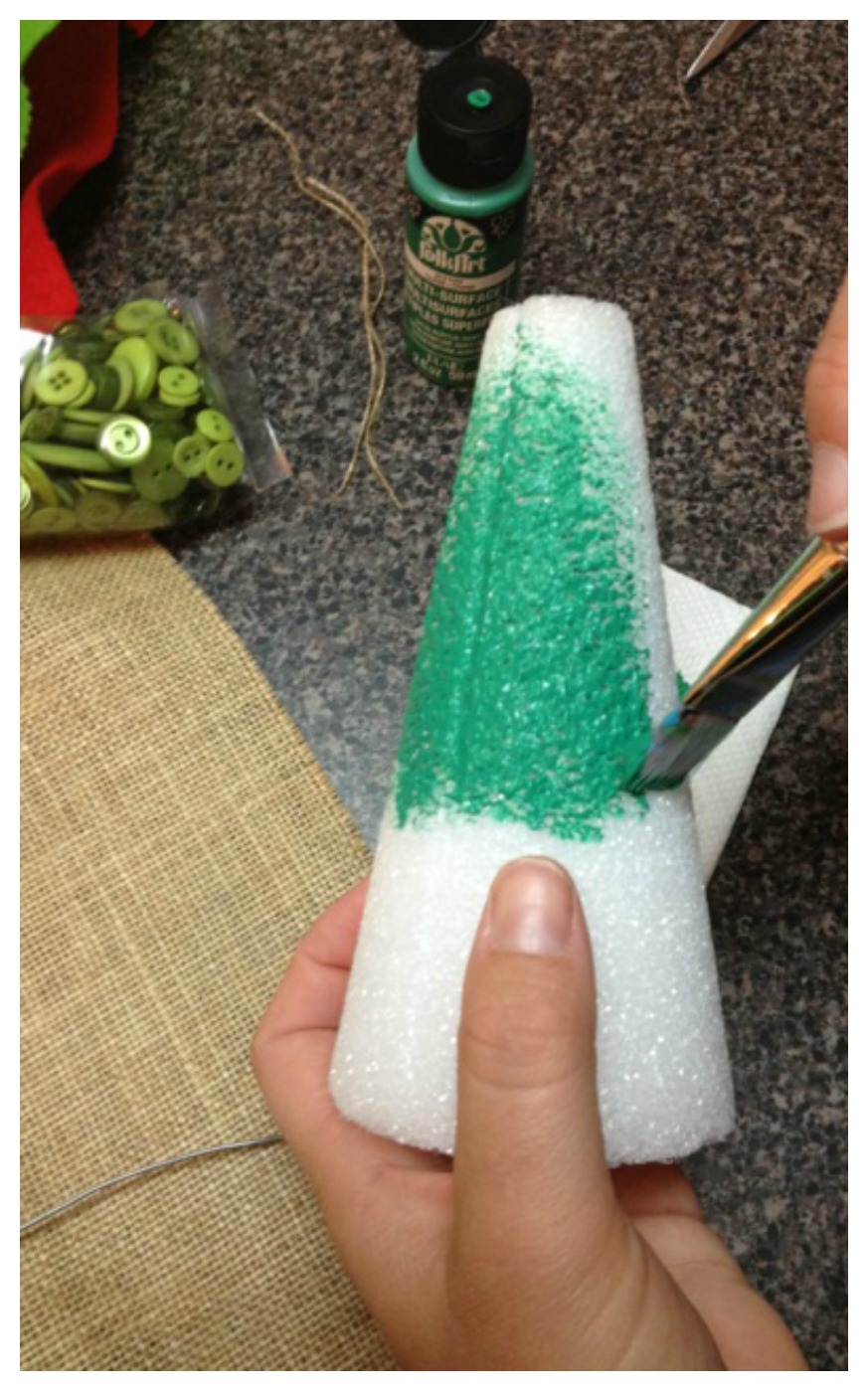 I didn't want the white cone to show, so I painted it green and let it dry before I started gluing the buttons on!
While it was drying, I made a star out of Sculpey Clay and added a curled wire.  I stuck it in the oven and baked it according to instructions.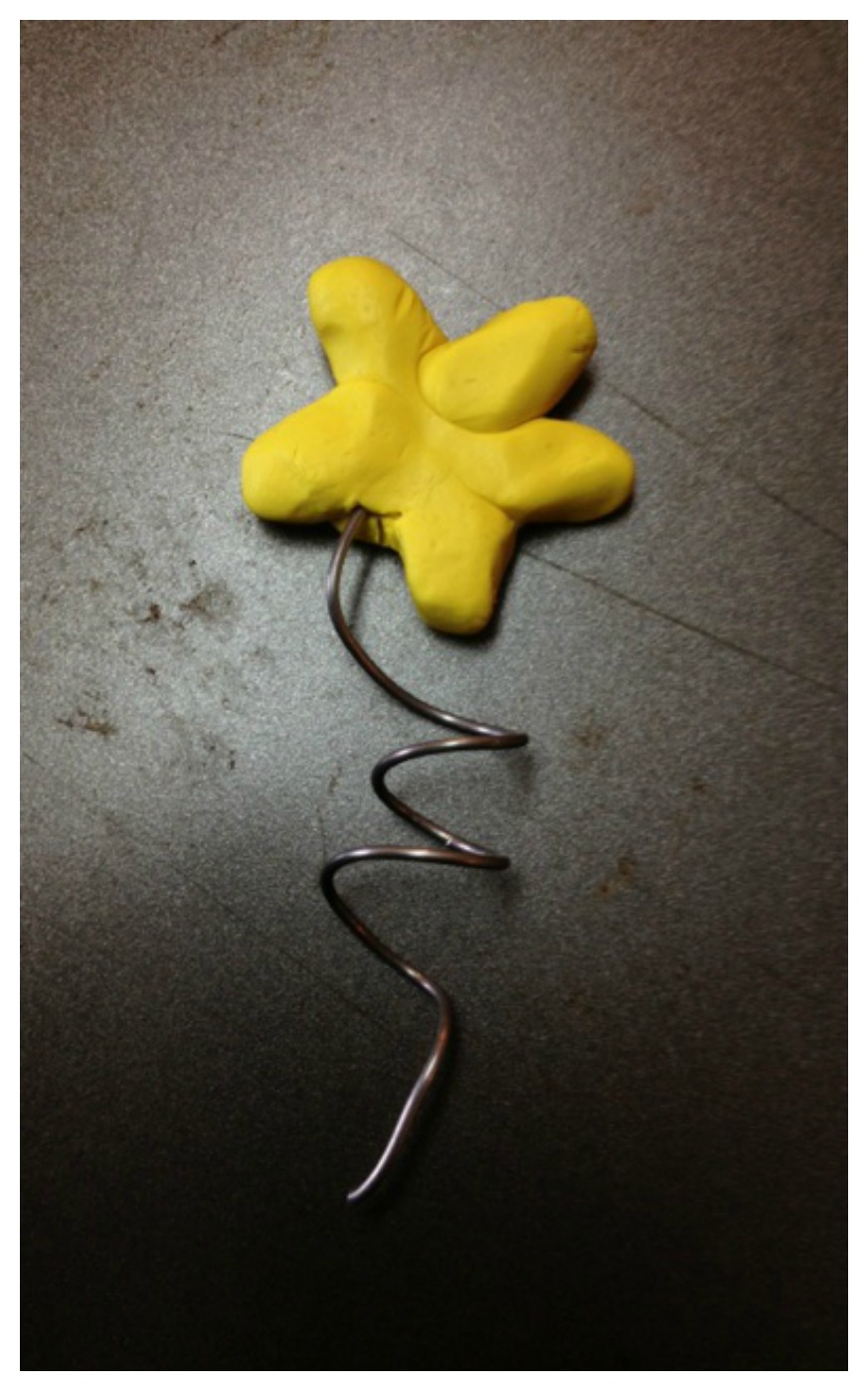 After the cone was dry, I used hot glue to attach the buttons in a single layer to cover the entire cone.  Then I added a few red ones as ornaments!  I also added a yellow button to the center of the star.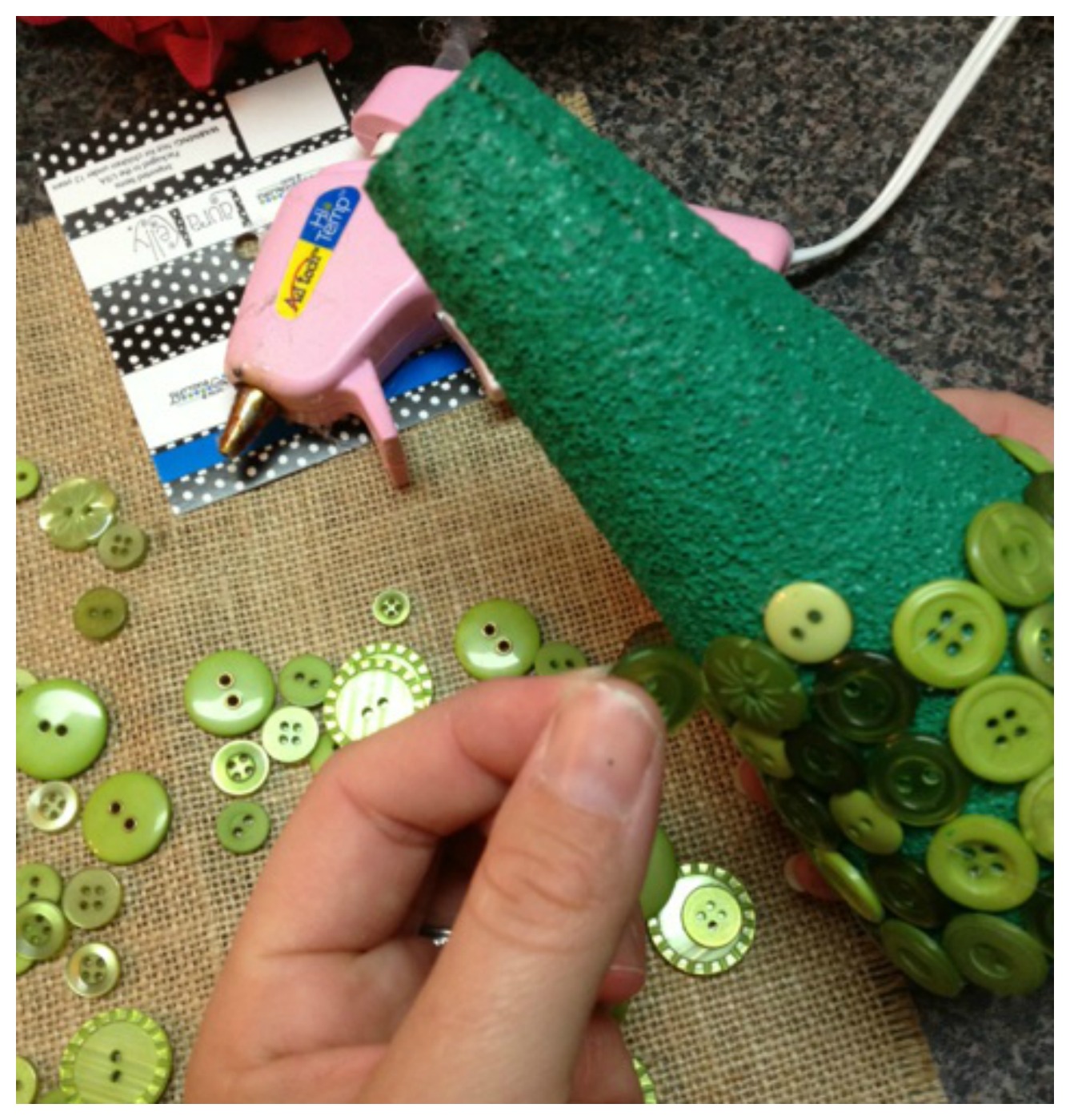 Using a scrap piece of green felt, Fiskars scissors and Mini Pom Pom Ribbon from May Arts Ribbon, I made a tree skirt.  I cut a circle out of the felt and then glued the ribbon around the edge of the circle.   It made a very cute little tree skirt to go with my styrofoam button tree!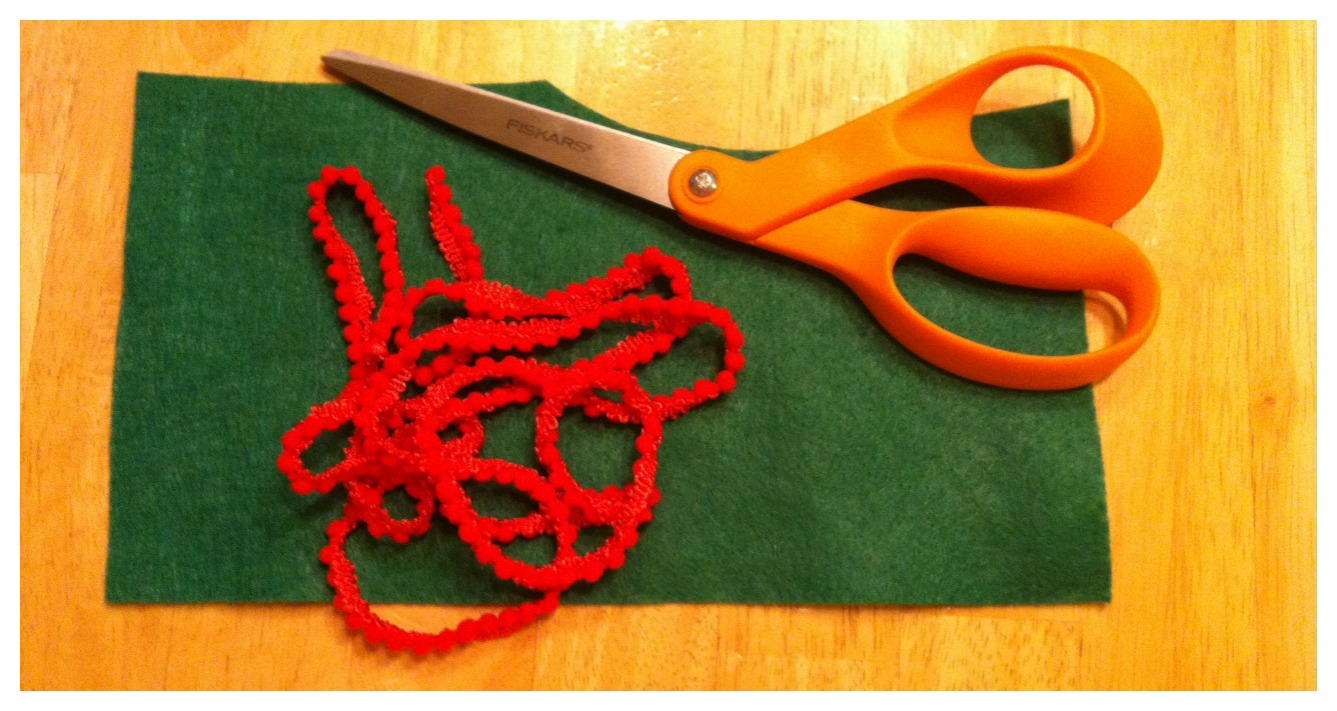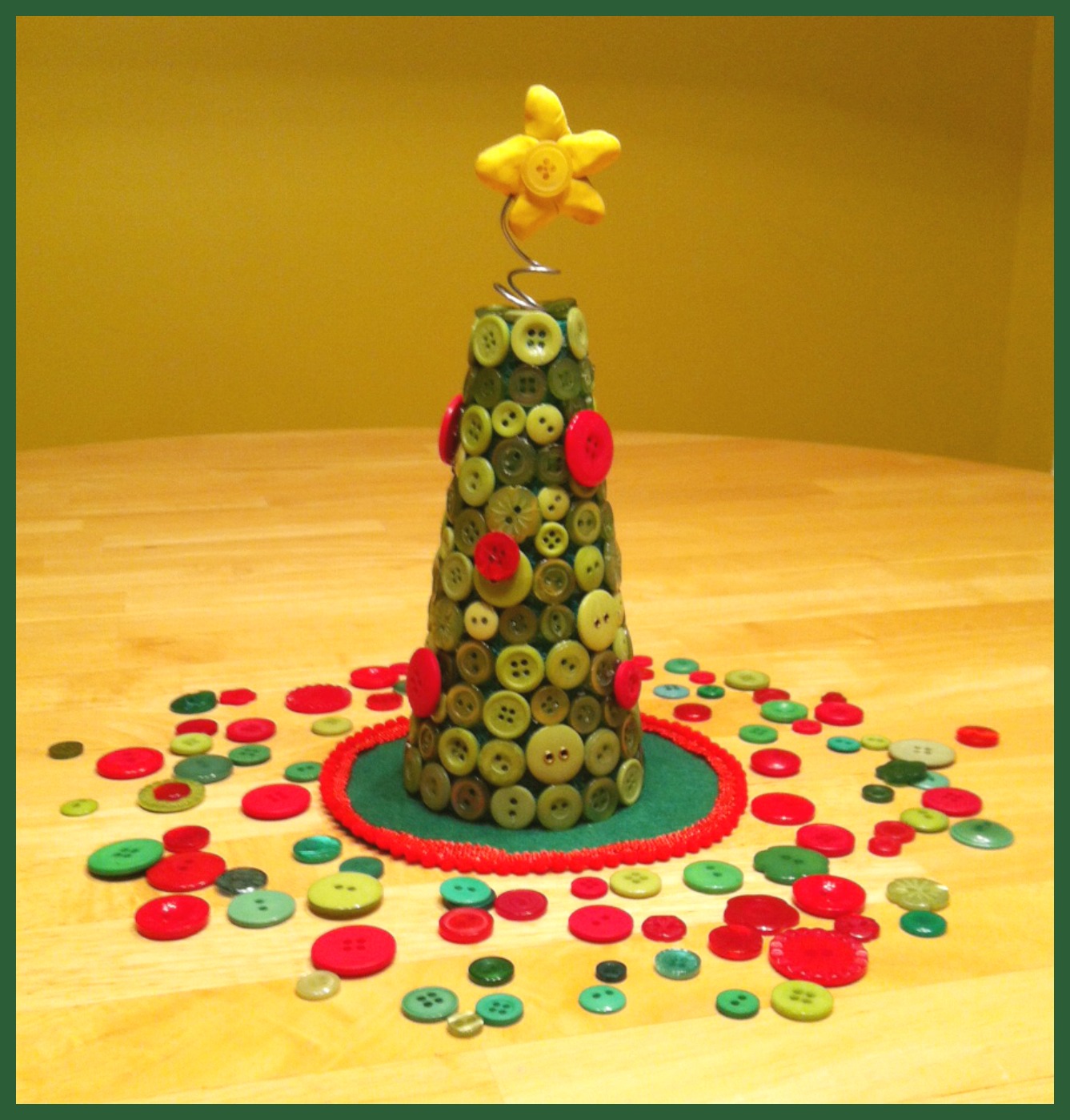 This lovely tree now sits on my dining room table as our center piece!  Hope you like it as much as my family and I do!!!!
I would like to thank my awesome friend Laura Kelly for the opportunity to work with her and to get the chance and the experience of working with so many amazing products!!!  Not only is she a great friend, but she has given me the opportunity to be her intern, as she has become the Resident Designer for Rit Dye!!!  Check her out on Rit Dye's Blog!!!  Thank you Laura!  I love you!
Until next time……