Easter is right around the corner, as in this upcoming weekend! Everyone will be sitting down to have an Easter meal with the family! Why not brighten up the table with an Easter Egg Place Mat! This one is made with Kunin Felt!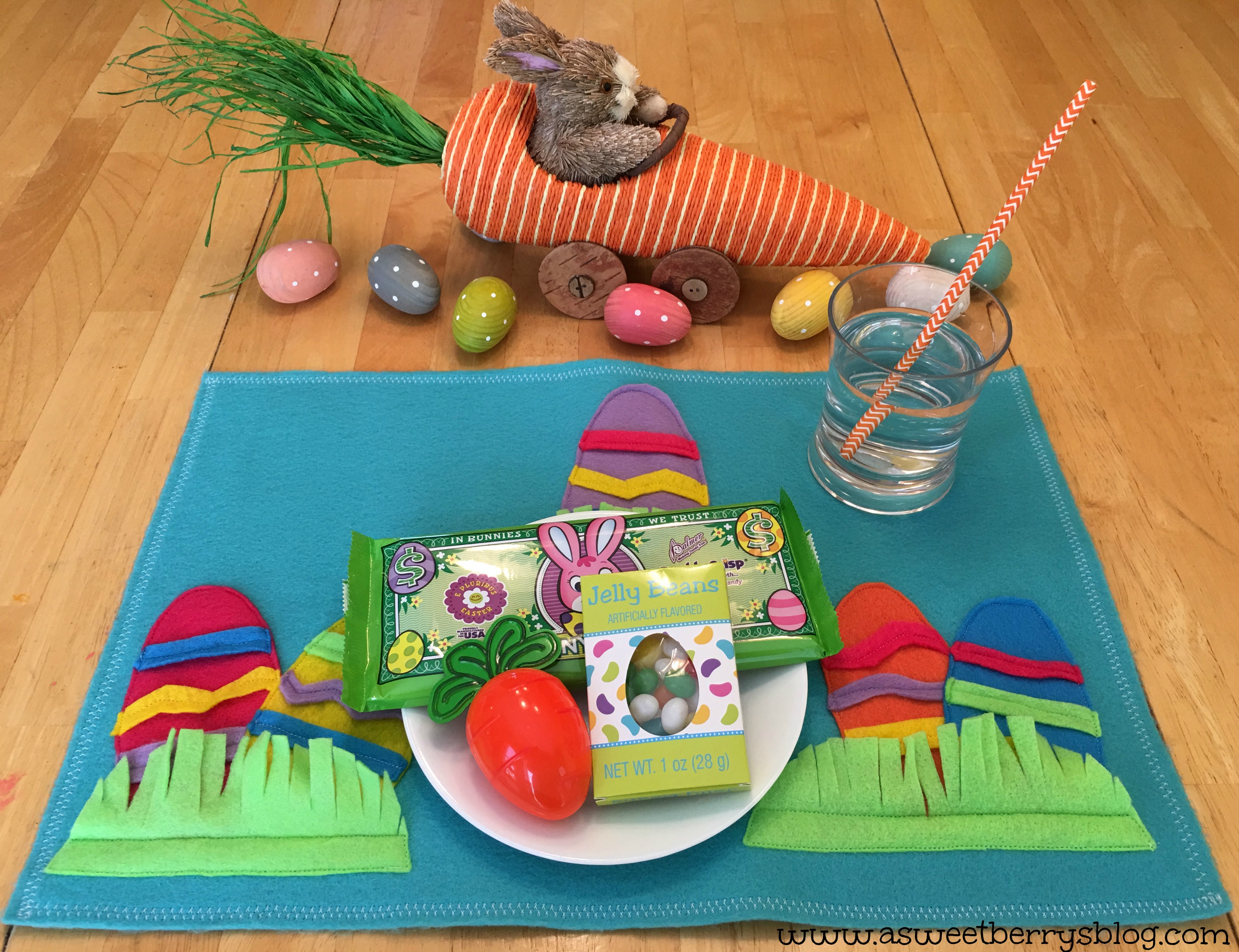 Materials needed:
Bright colored Felt (Kunin is my brand of choice! I used Eco-fi Plus for the mat and ClassicFelt for the eggs and grass)
Scissors
Sewing Machine
Thread



First, I cut several pieces of felt that were about 6in x 2in. Then, I cut little strips to use as the decorations on the eggs. I made some zigzag, some curvy and some straight.



Once I had them all laid out, I sewed the strips onto the 6in x 2 in pieces using my sewing machine. Then, I cut out the egg shapes. Once they were cut, I placed them on my Eco-fi Plus piece of Felt and then sewed them down.



With my green felt, I cut strips to use as grass. I snipped the sides different lengths and then rounded the edges. Using the sewing machine, I sewed down the grass. I sewed a rectangle along the bottom of the grass, so that the fringe would move. Once my eggs and grass were all sewn on, I did a decorative stitch around the outside of the mat.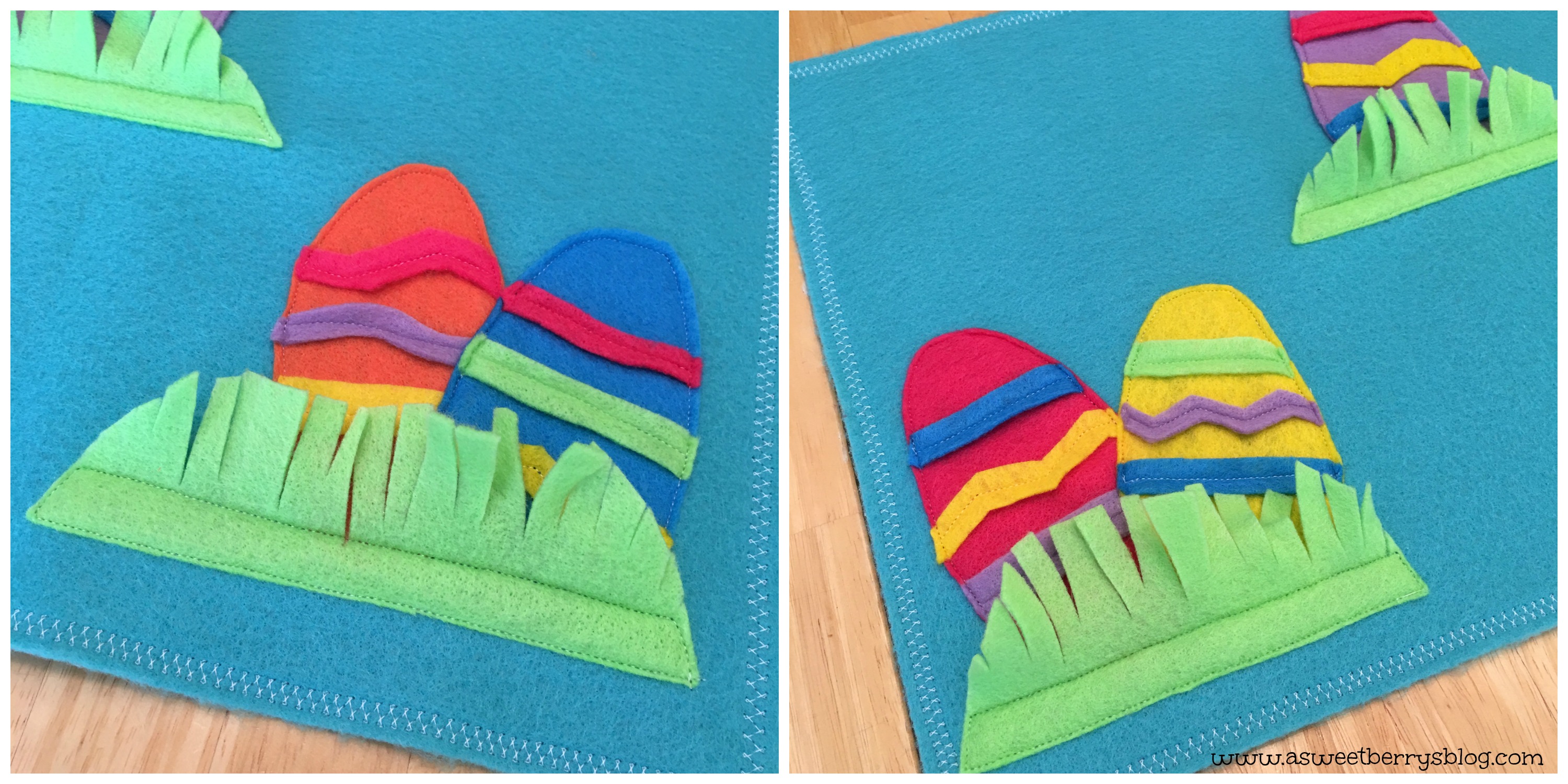 This was a really simple project. Perfect for beginners! The kids will love it!
I have attached an Easter Word Search! If you'd like to do it, Click HERE and print!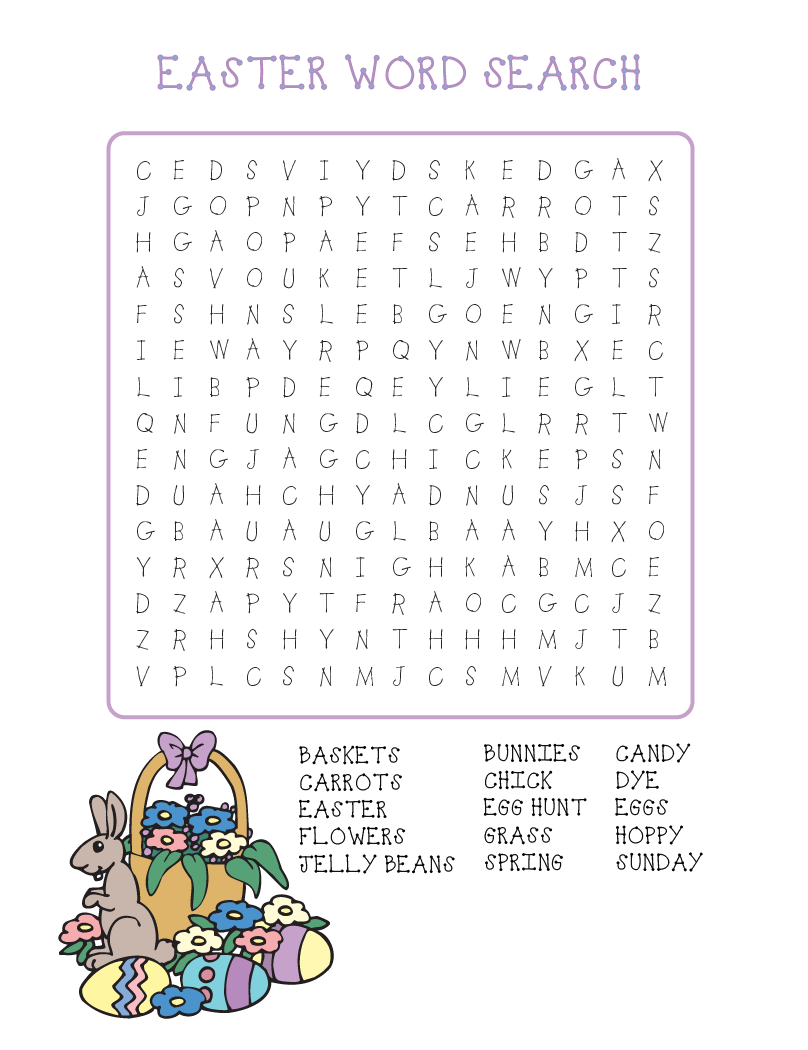 Click the photo below to get lots of project ideas!


Until next time…….